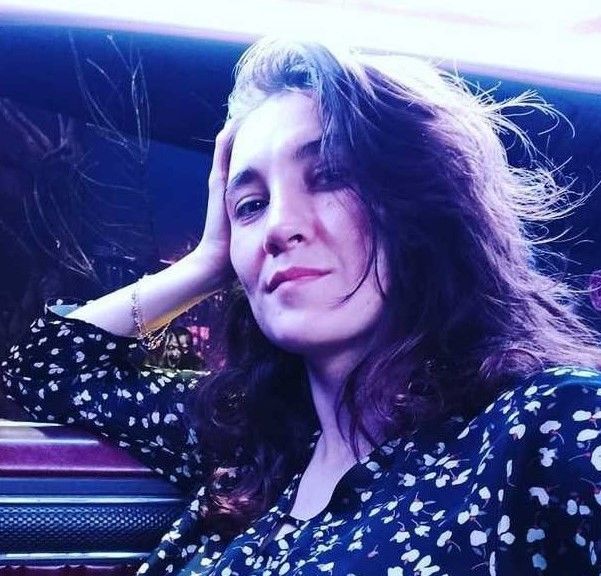 On April 22 17-year-old Swede Smilla Sundell defeated American Jackie Buntan at the Asian promotion ONE Championship and became the strawweight Muay Thai champion. In this piece, we'll talk about an extremely promising girl who is tearing up a top Asian promotion at such a young age.
Bet on UFC with 1xBet
She was born in Sweden, but her fate was sealed by moving to Thailand
Smilla was born in Stockholm, Sweden, but moved to Thailand with her family when she was 11 years old. The parents were practicing Muay Thai and decided to send their daughter to a local sports section so that Smilla could stand up for herself in a foreign country.
Now the whole Sundell family goes to the fights. While the 17-year-old beats up her opponents, her parents worry about her from the stands.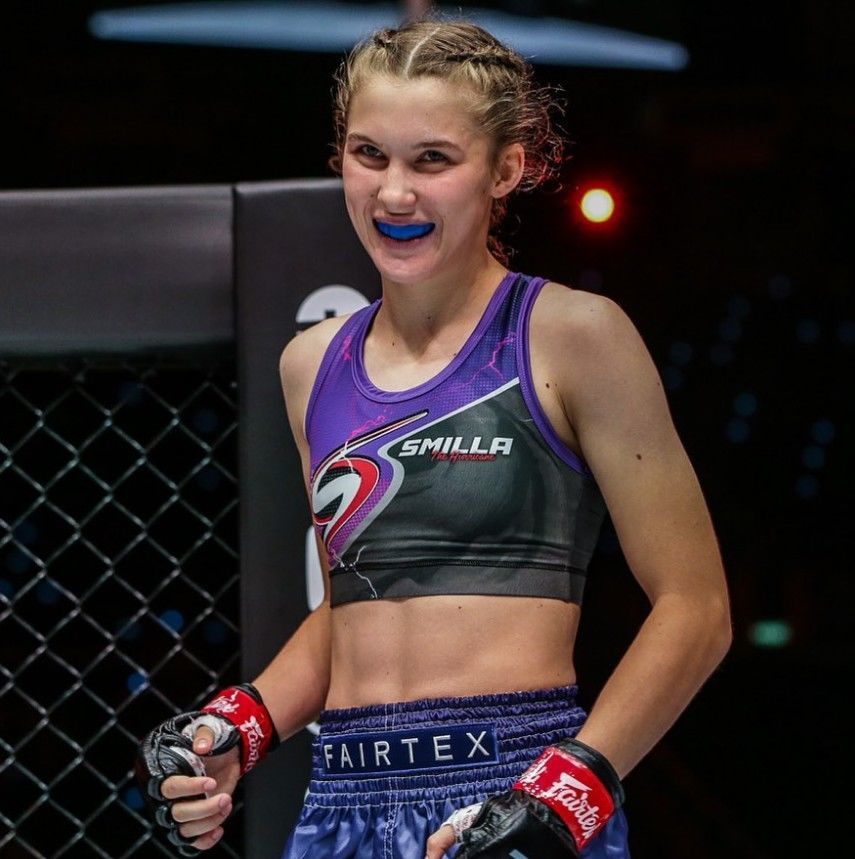 Smilla loves to travel
Smilla often travels abroad. The girl has been to Egypt, Denmark, China and Australia. Also, Sundell admitted that if she was offered to visit any country in the world, she would choose China. The Swede has visited this Asian country, but she doesn't remember anything at all because she traveled with her family at a very young age.
I don't remember anything from my trip to China, so I would like to go back there and see everything.

Smilla Sundell
Bet on UFC with 1xBet
Smilla trains with superstars at Fairtex Academy
Tremendous success of the 17-year-old Swede can't be called a coincidence. She sparred with Stamp Fairtex, the unspoken queen of Muay Thai boxing, as well as with an experienced fighter Saemapetch Fairtex. Advice from experienced mentors helped The Hurricane in her ONE debut against Deandra Martin.
On February 25, 2022, Smilla Sundell had her first fight at ONE and hammered her opponent in the third round. It was this victory that brought the Swede to a new level of media attention, and the media started to discuss her performance.
She's friends with Sean Clancy
One of Smilla's close friends is WBC Muay Thai World Champion Sean Clancy. The Swede talked about how Sean never refused to help her in the early days of her career. Clancy has had over 60 Muay Thai fights and has tremendous experience in the sport. The fighter continues to support Sundell until this day. It was Sean who helped hone the girl's attacking punching style that she uses in her bouts.
Bet on UFC with 1xBet
She's defeated a man in a fight
In 2021, the Swede was given the opportunity to compete at a local Fairtex Academy tournament in Pattaya, Thailand. Before the event, however, it turned out that there was only one opponent in Smilla's weight class - a Thai male fighter.
The Swede agreed to this fight and fought Bongsak Sitpholek. Smilla took control over the center and showed relentless pressure as she picked her opponent apart with quick and accurate strikes throughout his whole body. After the second knockdown, the referee stopped the fight and raised Sundell's hand.
The youngest champion in ONE history
On April 22, the Swede had her title shot against Jackie Butan. The fight took all five rounds, with The Hurricane winning on all three judges' scorecards. The first two rounds were competitive, but then Sгndell picked up the pace and confidently beat her opponent. Smilla received a nice bonus of $50,000 for her brilliant performance. She couldn't believe her luck, but then burst into tears and thanked the head of the promotion, Chatri Sityodtong for such a generous surprise.
The 17-year-old became the youngest champion in the history of the organization. It should be noted that the famous UFC fighter Khamzat Chimaev congratulated Sundell on her victory.
Bet on UFC with 1xBet
Smilla was pleased with her performance, but she plans to continue improving in order to reach new heights.
I was satisfied with my performance, but I have a lot of work to do. My jab was good throughout the fight, but I was too slow at the start. I didn't warm up enough and didn't pick up the pace until the third round. I'll go back to training camp and my next fight will be better.

Smilla Sundell
She plans to try her hand at kickboxing
The year 2022 was a real breakthrough for Smilla Sundell. Within a couple of months, The Hurricane went from Asian promotion debutante to the world champion. After a couple of solid victories in the organization, the Swede wants to come back and defend her belt.
Sundell is not afraid of anyone and is ready to fight any challenger in her division. Smilla is also taking a closer look at switching to kickboxing.
Of course, I'm considering kickboxing for myself. Why not? I'd like to win another world title.

Smilla Sundell
Bet on UFC with 1xBet
Smilla's favorite food is chicken and chocolate
When Smilla goes through training camps before tournaments, she likes to eat a lot of chicken. Chicken is an essential source of protein for the talented Swede and one of the staple foods in Thailand.
In addition to chicken, the girl likes to pamper herself with something sweet, such as chocolate. In an interview The Hurricane said that she has always wanted to try the unique combination of chicken and chocolate. Sandell laments that no one has yet figured out how to safely combine the two products.
In time, Sundell plans to move into MMA
In the future, Smilla would like to move into mixed martial arts, but doesn't plan to force the issue just yet. Sundell has already started training her wrestling, but she doesn't enjoy it much.
I've already tried BJJ and wrestling before. But I'm not a big fan of those sports because of my height. It takes me too long to fall to the ground. I'd like to focus completely on Muay Thai boxing first, and then move on to MMA. I understand that without wrestling it's hard to achieve anything in mixed martial arts.

Smilla Sundell
The young Swede is just at the beginning of her martial arts career, but she's already had some amazing accomplishments. She has a bright career ahead of her and many more records to be blown away by the Hurricane.
Bet on UFC with 1xBet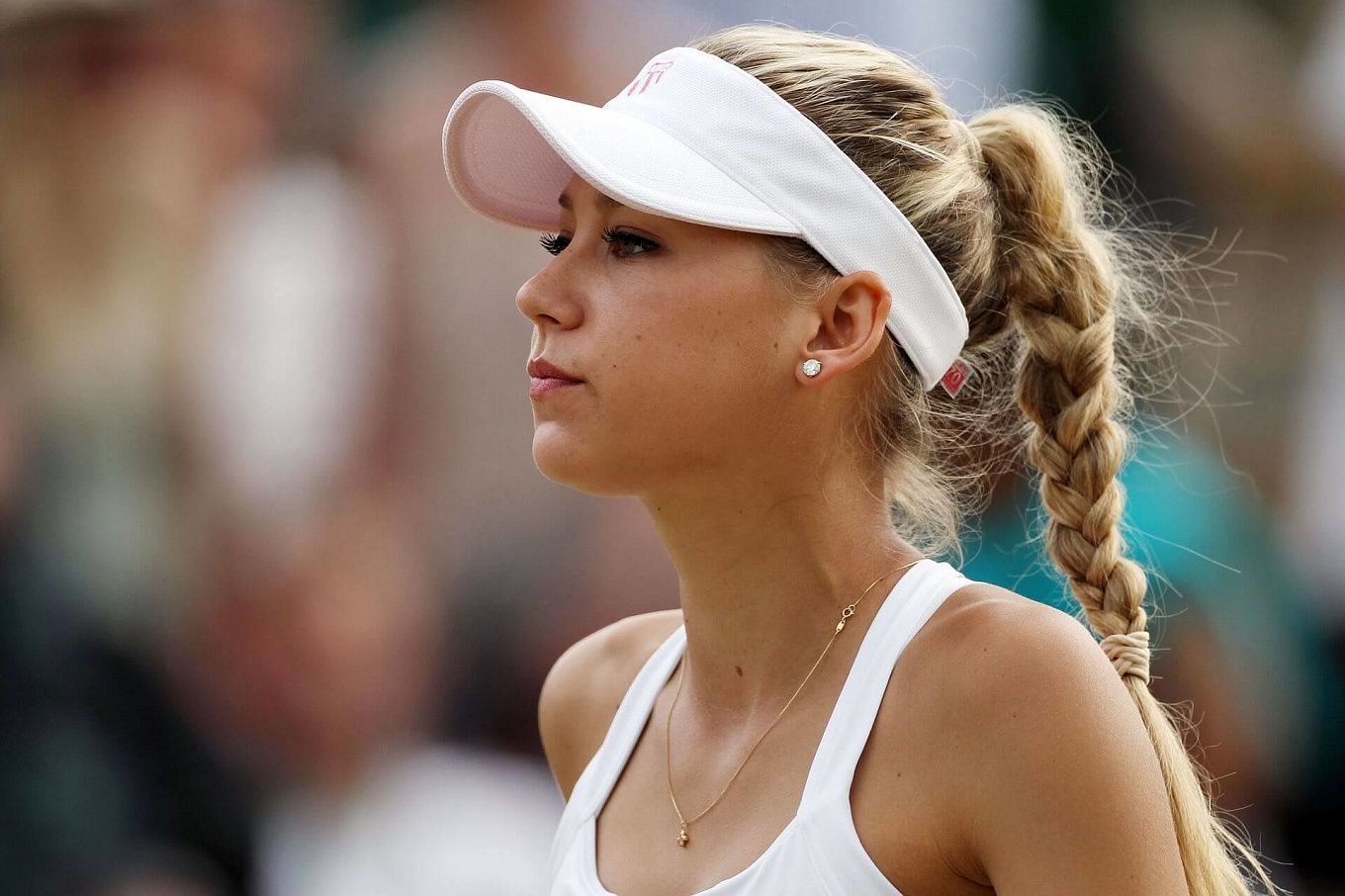 How Anna Kournikova, the former tennis star and wife of singer Enrique Iglesias, lives now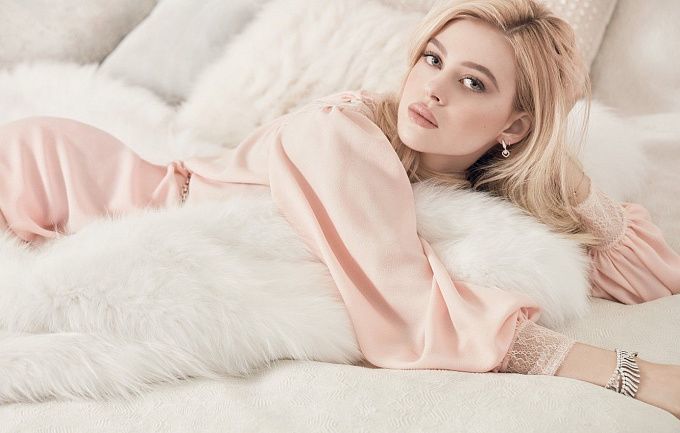 David Beckham's son Brooklyn got married: his sweetheart is actress and model Nicola Peltz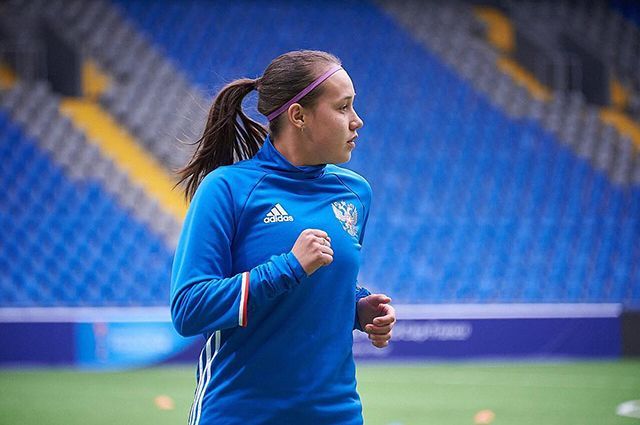 Alsu Abdullina is the first Russian Chelsea player. Her story is an example to follow