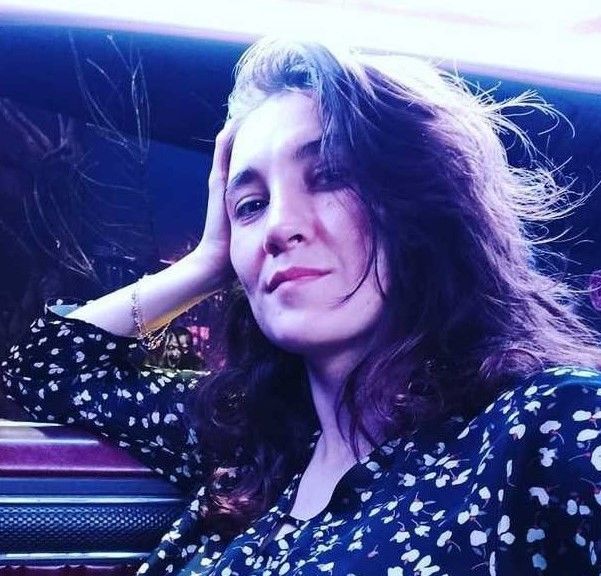 Each fighter has their ups and downs. But sometimes, fighters have to end their performance, suspend their careers, or overcome long losing streaks. At times like this, an athlete is left alone with their problems, and everyone around them says that they will never come back. In this Telecomasia material, we want to recall the ten best fighters that managed to revive their career.
Bet on boxing with 1xBet
The rocky start of Bernard Hopkins
Bernard Hopkins is an iconic boxing personality. But like many other fighters, he had his failures. "A rocky start" expresses the beginning of the eminent athlete's career. In 1988, B-Hop decided to start his professional career after honing his skills in Graterford Prison. However, he lost his debut bout. Clinton Mitchell defeated him in a four-round fight. This made the American doubt himself.
Bernard didn't enter the ring for two years, but in February 1990, he finally put on his gloves and beat Greg Paige. Thus, his career started only on the second try. The fighter "revived" several times, although critics frequently put him out to pasture. In 2008 when Bernard was 43, he was predicted to lose to Kelly Pavlik. Everyone thought that "the Executioner" had gotten old and wouldn't return to the top. But the victory over Pavlik wasn't the last one and just expanded Bernard's list of serious achievements.
Bet on boxing with 1xBet
The revival of Érik Morales
Renowned Mexican fighter Érik Morales has suffered a decline in his career. In March 2005, Morales defeated another boxing star, Manny Pacquiao. There was a rematch clause in the contract. But Érik decided to fight against little-known Zahir Raheem for some reason. The bout ended with his sudden loss, which tarnished Morales's reputation. He lost in the revenge match against Pacquiao. It was logical to arrange a trilogy, as the score in their confrontation was 1-1.
In the third bout, "the Terrible" Érik looked like his nickname. It was the beating of a Mexican legend. And that was not the end of "El Terrible's" misery. In his next fight, he had his fourth consecutive loss to David Díaz. Everyone asked Érik to hang up the gloves, and he did it. He didn't enter the ring for three years. However, he triumphantly returned in 2010 and revived his career. After winning three matches in a row, Morales encountered Marcos Maidana and lost to him via a controversial decision. In other words, Érik was sued. Fans still consider that loss a victory. And the following year, Érik earned his championship belt, having defeated Pablo César Cano.
Bet on boxing with 1xBet
Fighting overweight and triumphant comeback of James Toney
Unlike other athletes at the top, James Toney had to suspend his career not because of his losses but because of his excessive love for food. In 1997, James moved from light heavyweight to cruiserweight. This was when his bad patch began. He was divorcing his first wife and suing his mother, while his bouts were thwarted one after another. Toney decided to quit boxing. He ate so much that he weighed 125 kg at the height of 178 cm. Once, he almost got a heart attack. He suffocated and couldn't move.
His fiancee Angie insisted that he should return to sports and get in shape. James agreed and even decided to resume his career. Nobody believed the once formidable fighter would become the same. The news of his return was received with a smirk. In 2003, he entered the ring in a phenomenal shape and beat Vassiliy Jirov, and his critics had to shut up. Then James was awarded comeback of the year. Then he defeated Evander Holyfield as a heavyweight. It was one of Toney's brightest victories.
Bet on boxing with 1xBet
Mike Tyson: championship, prison, and championship again
In 1995, Mike Tyson's comeback was called the event of the year. In 1992, Iron Mike was accused of rape. The fighter was in prison for three years and returned to the ring after a four-year absence. Mike's style has seriously changed. He wasn't such a perfect fighter anymore, but his comeback brought him several championship titles and multi-million dollar fights. After defeating Frank Bruno, Tyson earned the WBC title, and upon stopping Bruce Seldon, he got a WBA belt.
There were other big victories and hard losses. In general, the second half of Mike Tyson's career is considered less successful. But the fighter's legacy would be incomplete without his comeback. Moreover, he became the highest-paid boxer at the time.
Bet on boxing with 1xBet
Tyson Fury: championship, obesity, drug addiction, and triumphant comeback
In 2015, Tyson Fury dethroned long-time champion Wladimir Klitschko, earning three super heavyweight titles. "The Gypsy King" became a superstar but didn't cope with the weight of fame which suddenly fell on his shoulders. Fury got addicted to drugs, stopped training, and began to weigh 180 kg. He became depressed and occupied with gloomy thoughts. Boxing became Tyson's salvation.
After a three-year break, Fury returned to the ring and fought against Deontay Wilder for the championship after six months. Unfortunately, after his victory over Dillian Whyte, Fury declared the end of his career again. The Brit says he has achieved everything he desired and doesn't want to fight anymore. But we cannot be so sure about that. He is to fight against UFC champion Francis Ngannou. And who knows, perhaps, "the Gypsy King" will come back once again to fight against the winner of Usyk — Joshua fight to become an undeniable super heavyweight champion.
Bet on boxing with 1xBet
A way from a star to a goalkeeper and back again. The revival of Nonito Donaire
Nonito Donaire is a Filipino boxing legend, along with Manny Pacquiao. This boxer has a strange but phenomenal career. Before 2013, Nonito was one of the top 5 pound for pound fighters. His bad luck started with the loss to Guillermo Rigondeaux, which seemed to ruin his career.
Donaire's victories were unimpressive. In 2014, he was knocked out by Nicholas Walters. Two years later, Nonito suddenly lost to a little-known Jessie Magdaleno. In 2018, he encountered Carl Frampton and nobody doubted that "the Filipino Flash" would fail once again. Nonito turned into a downed pilot who was on the verge of ending his career. The fans begged him to quit boxing and not to kill the respect he had earned for ages. But the Filipino didn't do it.
At the end of 2018, Donaire's revival began. He signed for the WBSS tournament and beat the main favorite in the first round. Being an absolute underdog, he stopped Ryan Burnett. He defeated Stephon Young in the semi-finals and almost beat the best bantamweight fighter Naoya Inoue. Many believed it was his ceiling and Nonito would lose momentum, but this was not the case. Last year, Donaire continued his return. He destroyed undefeatable Nordine Oubaali and Reymart Gaballo being an outsider. Now the world is looking forward to Donaire's revenge match against Inoue, held in early June. No matter how it ends, Nonito has proved that even at 40, a fighter is capable of returning to the top.
Bet on boxing with 1xBet
Muhammad Ali: refusal to serve in the army and return to sports
In 1967, at the peak of his form and fame, Muhammad Ali had to suspend his boxing career. Ali refused to serve in the army and be a soldier in Vietnam. The authorities forbade him to fight, pressured all the boxing institutions, and Muhammad was stripped of all his titles. Moreover, he was banned from going abroad. Ali fought against the authorities and sued them for three years. At that time, he was a Nation of Islam representative, became an orator, a social activist, an idol for young people, and a fighter for the rights of blacks and believers.
When Ali returned to boxing, he had legendary bouts against Joe Frazier, George Foreman, and Ken Norton. It's hard to imagine how many significant bouts the athlete would have had in these three lost years, which the so-called "democratic state" took from him.
Bet on boxing with 1xBet
Two careers of George Foreman
One more "Golden Age" super heavyweight representative is in the high place in our rating of comebacks. George Foreman had two comebacks. The first was after his loss to Muhammad Ali in 1974. "Big George" didn't perform for two years, but he returned with five ahead-of-time wins. After his loss to Jimmy Young in 1977, Foreman ended his career. He returned after 10 long years. No other athlete did it.
Foreman underwent a serious transformation, both in his appearance and character. He became a preacher but was as ruthless a puncher as ever. In 1994, George Foreman did the impossible. At the age of 45, he became a two-time world champion. It was 20 years since he had tried on the title for the second time. "Big George" was the oldest fighter who earned the belt. Later, his record was broken by Bernard Hopkins, but Foreman is still the oldest super heavyweight champion in history.
Bet on boxing with 1xBet
Daniel "Miracle Man" Jacobs: a fighter who beat cancer
The next hero of our incredible top comebacks is an American, Daniel Jacobs. In 2011, the promising fighter suddenly dropped off the radar. It turned out Danny fought bone cancer. Doctors did not give a 100 percent chance that he would walk, and his return to sports was out of the question. But Jacobs has proved his "Miracle Man" nickname.
A year later, after a series of operations and chemotherapy, the athlete returned to the ring a year later. The fighter started to win bouts and gained the comeback of the year award in 2012. And in two years, Jacobs became a WBA world middleweight champion. A huge scar on his back reminds him of the main victory in his life.
Bet on boxing with 1xBet
From a wheelchair to a championship. The unbelievable comeback of Vinny Pazienza
The life of famous boxer Vincenzo Pazienza is similar to a drama movie script. It has a rise to the top, a big fall, hard obstacles, and a triumphant comeback. In 1991, Vinny Paz became a champion in two divisions (under 61.2 kg and 69.8 kg). In the same year, he got into a car accident and broke his spine. The right side of his body was paralyzed, and the doctors weren't sure he would be able to walk.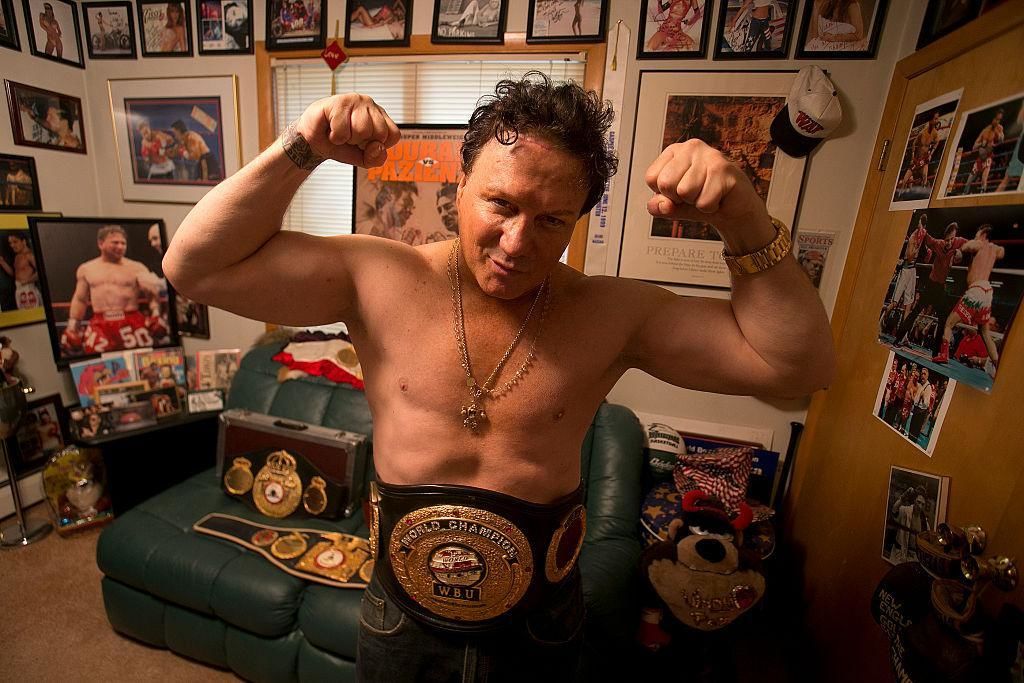 Vinny recovered, but the doctors assured him he should forget about boxing. Vinny is very straightforward, and in response to the doctor's prognosis, he said: "No, doc, you are wrong. I will box again. You don't realize which person is in front of you. I will box again."
Bet on boxing with 1xBet
Pazienza's head was fixed with special plates and rods. He walked with such construction for nine months. We can say that Vinny regained his footing himself. He secretly trained with his coach Kevin Rooney and devoted much time to strength training. The doctors wondered why he recovered so quickly and the braces on his head were always loosened. Many hours of dragging heavy things paid off.
Vinny returned to the ring in a year. He had to box in the middleweight division and later in the light heavyweight division. In 1993, Vinny Paz became a world champion for the third time. For those who don't know, a movie was made about this period of his life called "Bleed for This." The example of this man serves as a strong motivation for those who have lost faith in themselves, in their strength and capabilities.
This list of the best boxing comebacks is not the last. We will make a second part which will include the stories of other athletes who revived their life and career.
Bet on boxing with 1xBet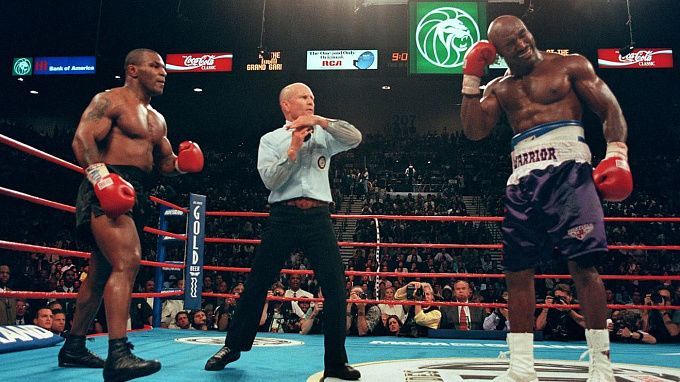 Top 10 best duologies in boxing history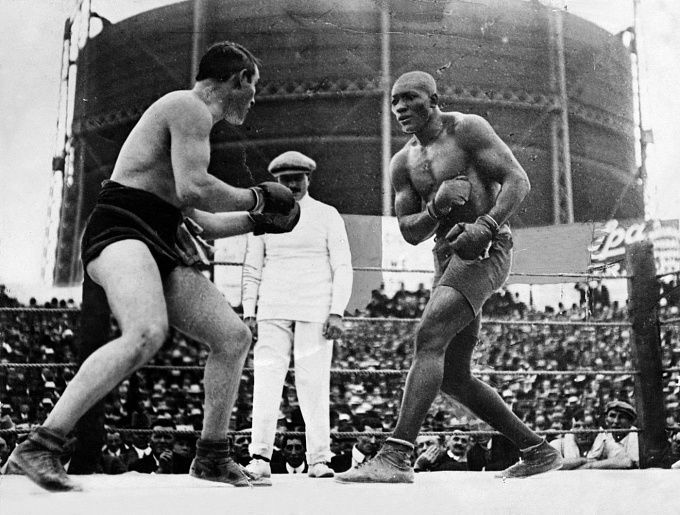 Best Fights in Boxing History. Burns - Johnson: Mocking a Champion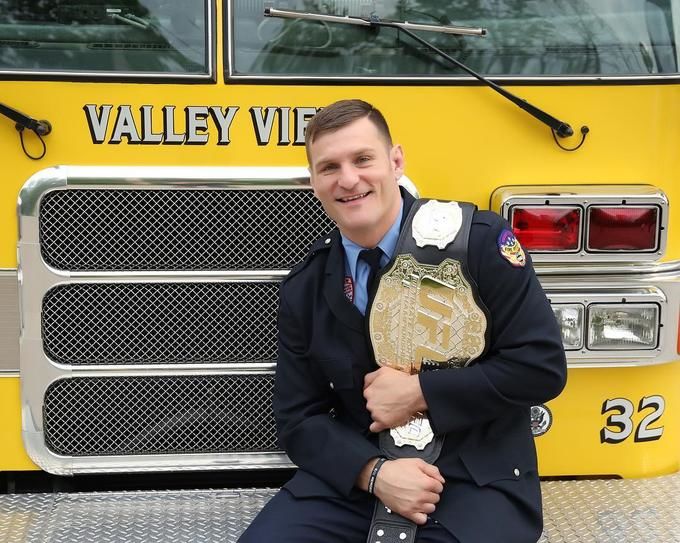 The most unusual professions of UFC fighters