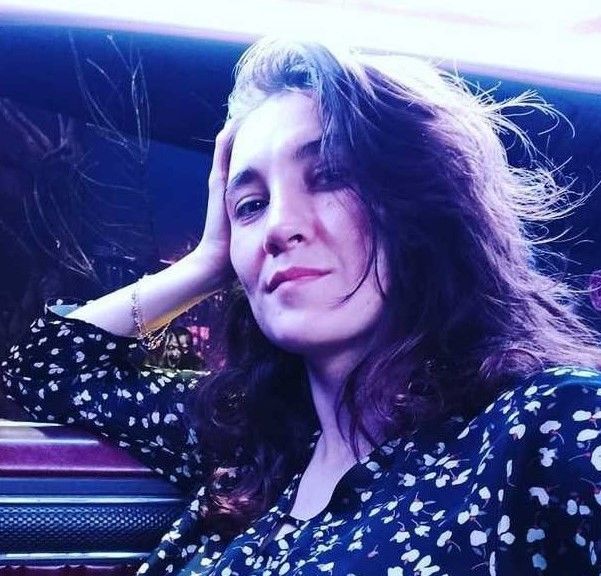 Thanks to their earnings, popularity, and athleticism, football players are enviable suitors, and many of their partners are as beautiful as princesses from fairy tales. Telecom Asia Sport brings you the top 10 luckiest men and their gorgeous women! World Cup 2022 edition.

Bet with 1xBet
Antonella Rocuzzo, the wife of Lionel Messi
The stunning wife of Argentine star Lionel Messi. Antonella is his main muse, inspiring the footballer to gain seven Ballon D'Ors. She also gave birth to his three sons. At the World Cup in Qatar, she also supported the Argentine team.

Leo and Antonella had known each other since childhood and began dating when they were still in high school. In June 2017, the couple got married. The media called the celebration of the Messi family "the wedding of the century."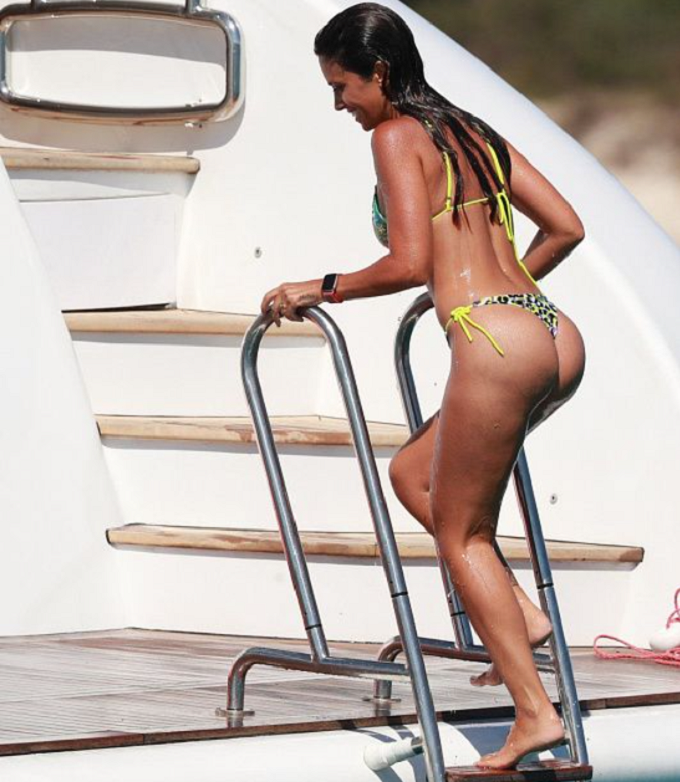 Considering her background, Antonella is a nutritionist. For a long time, she worked in a fitness center. Along with the work in the gym, she also worked part-time as a photo model. And a few years ago, with the wife of Luis Suarez, Sofia Balbi, she launched her own brand of shoes.

Bet with 1xBet
Georgina Rodriguez, wife of Cristiano Ronaldo
Cristiano Ronaldo's wife, Georgina Rodriguez, is rightly considered one of the most beautiful football players' partners. She has worked as a dancer, as a model, and also as a seller in a Gucci store. It is precisely there that the brunette met the footballer player.

After meeting Cristiano, Georgina quit her job and their family has become her priority. The couple is currently raising five children.
At the same time, she managed to look great. The secret is simple: gym, healthy food, and spa treatments.

Bet with 1xBet
Anna Lewandowska, Robert Lewandowski's wife
Only an athlete can understand an athlete. The Polish national team forward player Robert Lewandowski is undeniably lucky. After all, his wife Anna is a professional karate player. Overall, the girl has 35 medals at the national level: 8 gold, 13 silver, and 14 bronze.

Anna met her future husband back in 2007. As students, Robert and Anna attended a Warsaw School of Education and Sports seminar. A spark immediately appeared between these two young students, who started dating. Not even the distance could get in the way of their relationship. After all, Anna lived in Poland, and Robert played in Germany.

The couple got married in June 2013. And four years later, the Lewandowski family had a daughter who was named Clara. In the football world, their union is considered a reference. In Poland, the couple was nicknamed "our Beckhams" because they look beautiful, young, and stylishly dressed.

Bet with 1xBet
Sara Arfaoui, İlkay Gündoğan's wife
The German national team at World Cup 2022 had strong support provided by İlkay Gündoğan's wife, Sara. The girl works as a model and as a presenter for the Italian channel Rai 1. This beauty became extremely popular after her participation in the show ''Princes & Princesses of Love". Her role on the show was to seduce one of the competitors. With this, the girl managed perfectly well.

Sarah met İlkay in 2021 on social networks, and after six months of a relationship, the football player made a proposal to his beloved. In May 2022, the couple had a wedding attended only by family and close friends. A few months ago, İlkay and Sara announced they were expecting a child. Hooray!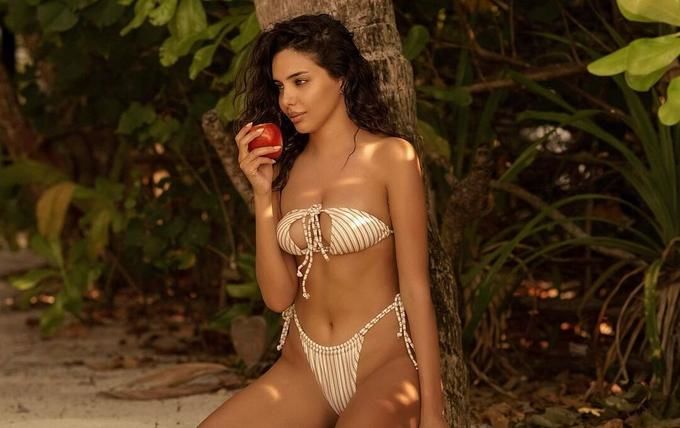 Bet with 1xBet
Michelle Herzig, Thibaut Courtois' girlfriend
Thibaut Courtois has an adorable fiancée — the Israeli model Michelle Herzig. In June, Real Madrid and the Belgian national team goalkeeper made her a proposal. A very romantic one — during a summer vacation on a yacht.
Michelle Herzig is a professional model from Israel. She shoots commercials for clothing and cosmetics brands and also runs social media. More than half a million people have subscribed to this girl's blog.

By the way, Courtois has two children from his ex-wife Marta Dominguez. Michelle easily managed to find a common language with them.
Bet with 1xBet
Michèle Lacroix, Kevin de Bruyne's wife
Courtois once stole the girlfriend from his national team partner Kevin De Bruyne. However, for a long time, Kevin has been happy in a new relationship with Michèle Lacroix. She is a professional model; in her childhood, she was involved in athletics. She met Kevin in 2014. At that time, the soccer player had just joined Wolfsburg. That club was the fourth in his short football career. After meeting Michèle, all went from strength to strength.

I don't do everything alone anymore. When we started our family, I moved to Manchester City, and everything went like clockwork. Michèle taught me how to come out of my shell around people. The way she handles everything is admirable, really!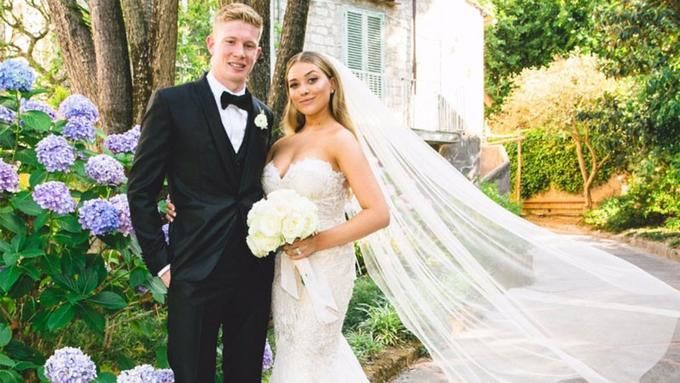 The couple is raising two sons, Mason Milan and Rome. Despite her busy schedule, Michèle tries not to miss her husband's matches to support him from the stands.

Bet with 1xBet
Maria Mazzali, the girlfriend of Vinicius Júnior
The Brazilian striker Vinicius Júnior is currently the main young star of Real Madrid. His girlfriend is called Maria Mazzali.

Maria is a popular blogger in Brazil. She became famous after participating in the reality show "Vacation with the Ex." Currently, Mazzali's fanbase reached a million people. On her account, she posts pictures from photo shoots and vacations, as well as face and body care videos.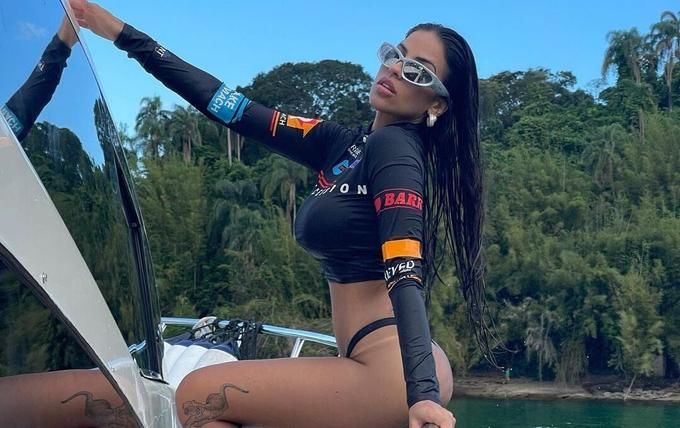 The blogger met Vinicius in 2019 through social networks. The young couple began to like each other's photos and then texted each other. That's how it began to spin. Curiously, Maria is five years older than the footballer.

Bet with 1xBet
Carolina Stramare, girlfriend of Dusan Vlahovic
For the sake of this beauty, the leader of the Serbian national team Dusan Vlahovic even broke up with his ex-girlfriend. Carolina Stramare is a famous model in Italy. She works with the Milan modeling agency "Benegas Models & Management." In the summer of 2019, the girl won the title of "Miss Lombardia."

This gave Stramara a direct ticket to the finals of Miss Italia 2019, chaired by Gina Lollobrigida, where she also became the first. The model dedicated the victory to her mother, who was diagnosed with cancer.

After winning two beauty contests, Stramare became interested in sports journalism. Caroline now covers Serie B as a correspondent. Interviews before and after matches are her gifts.

She met Dusan Vlahovic when he played for Fiorentina. They were often seen together on the street, at social events, and birthday parties. Eventually, the friendship grew into love.

Bet with 1xBet
Amina Seferovic, wife of Haris Seferovic
During the last EURO 2020, Swiss forward player Haris Seferovic did the impossible. Thanks to his double and first-class play, he and his teammates defeated world champions France and won the Championship. His wife, Amina was there to support him.

The young couple met each other thanks to soccer. Haris played for Eintracht, and his girl worked for the club. It was love at first sight. After three years of relationship, Amina and Haris got officially married. In September 2019, the couple had a daughter named Inaya.

The Seferovic family loves to travel around Europe. Their list of favorite countries includes Italy, France, and Spain.

Bet with 1xBet
Mina Bonino, wife of Federico Valverde
Federico Valverde's wife, Mina Bonino, is very popular in her home country. For several years, she hosted the Argentine TV program "Debo Decir". The girl has also established herself as a sought-after model. The spectacular Mina is often invited to photo shoots and castings even after the birth of her baby.

Mina met Federico on the Internet. The sympathy was mutual. In February 2020, the couple had a son named Bonizio. The girl's pregnancy was carefully hidden because they were afraid of jinxing.

Mina is a devoted fan of Real Madrid and the Argentine national team. She tries to attend all matches where her beloved husband is involved.

These ten incredible beauties give their love and support daily and motivate their men to give their best on the football field. From boosting morale to providing emotional support, these players' wives and girlfriends make a big difference.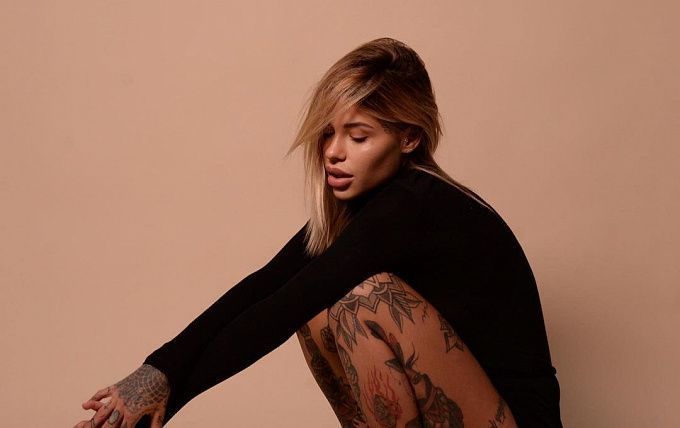 Zoe Cristofoli - Unconventional Tattooed Model and Wife of French Player Theo Hernandez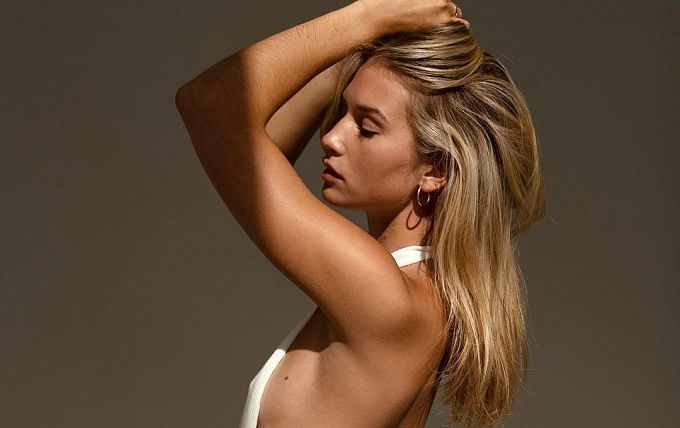 Meet Anna Modler - South African Model and Girlfriend of England Defender Eric Dyer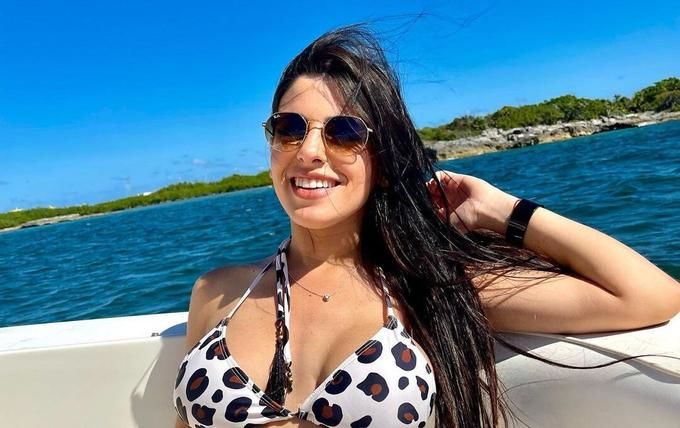 Valentina Cervantes — The Amazing Girlfriend of Enzo Fernández, the Most Expensive Premier League Player