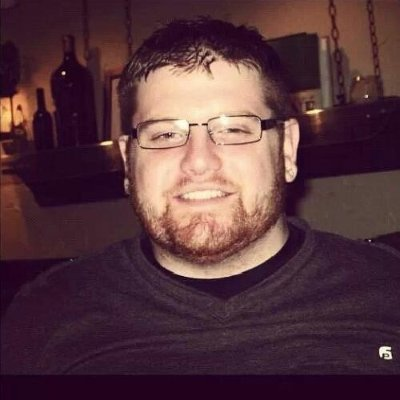 The 2021 NFL fantasy football season will kick off on September 9, 2021. Fantasy football drafts can start as soon as May 31, 2021, and run until October 3, 2021. Many fantasy football leagues will wait until the 2021 season approaches closer to host their drafts.
Fantasy football owners want to see how the players perform during organized team activities (OTAs). The majority of the 2021 fantasy football leagues will start during the pre-season. An NFL quarterback is one of the most critical positions on the field and fantasy football.
Here are the top five quarterbacks that can bring home a fantasy football championship.
Who are the top 5 quarterbacks that can help fantasy football lineup owners win their league in 2021?
#1 Josh Allen, QB, Buffalo Bills
Josh Allen ended the 2020-2021 NFL fantasy football season as the top-ranked quarterback. Allen scored a total of 405.06 fantasy points last season for fantasy lineup owners. The Buffalo Bills have a pass-heavy offense, and it showed in 2020.
The Bills ended the 2020-2021 season with a (13-3) record, and a lot of that success is because of Josh Allen. Buffalo's franchise quarterback averaged 25.32 fantasy points per game last season. Allen's ability to make throws with confidence and the ability to tuck the football and run helped him land in the number one spot.
Josh Allen's 2021-2022 Fantasy Football Projections:
Passing yards: 4,677.2
Passing touchdowns: 33.4
Interceptions: 12.9
Rushing yards: 520.9
Rushing touchdowns: 8.7
Fumbles: 5.1
Total Fantasy Points: 388.7
#2 Kyler Murray, QB, Arizona Cardinals
Kyler Murray is one of the most exciting young quarterbacks in the NFL today. Murray has adapted to the NFL very well and has lived up to the hype surrounding him coming out of Oklahoma. The Arizona Cardinals have developed an offensive playbook that fits the play style of Murray.
Kyler Murray ended the 2020-2021 NFL fantasy football season as the second-best quarterback. Murray scored 390.74 total fantasy points for his lineup owners last season. The Cardinals' young dual-threat quarterback used his arm and legs to make plays. He averaged 24.42 fantasy points per game during the 2020-2021 season.
Kyler Murray's 2021-2022 Fantasy Football Projections:
Passing yards: 4,105.9
Passing touchdowns: 26.8
Interceptions: 14.1
Rushing yards: 722.6
Rushing touchdowns: 7.8
Fumbles: 3.7
Total fantasy points: 354.8
#3 Aaron Rodgers, QB, Green Bay Packers
Aaron Rodgers is an excellent choice for fantasy football lineup owners in 2021. Whether Rodgers is the quarterback for the Green Bay Packers or another NFL franchise, he'll get the points for lineup owners. Rodgers does hold more value to lineup owners if he has Davante Adams as his number one wide receiver, but Rodgers has the arm talent to make any wide receiver great.
Aaron Rodgers scored a total of 387.26 fantasy football points last season. He averaged 24.20 fantasy points per game during the 2020-2021 season. The performance that Aaron Rodgers produced on the field landed him the NFL MVP award.
Aaron Rodgers' 2021-2022 Fantasy Football Projections:
Passing yards: 4,450.4
Passing touchdowns: 36.6
Interceptions: 8.5
Rushing yards: 171.9
Rushing touchdowns: 2
Fumbles: 3.1
Total fantasy points: 330
#4 Patrick Mahomes, QB, Kansas City Chiefs
Patrick Mahomes is accomplishing things that not many NFL quarterbacks can achieve this early in their career. Mahomes has led the Kansas City Chiefs to back-to-back AFC Championships and back-to-back Super Bowls. He has also won an NFL MVP award and is looking to win his second NFL MVP award.
The Kansas City Chiefs« franchise quarterback had a phenomenal 2020-2021 fantasy football season. Mahomes scored a total of 380.40 fantasy football points last season. The Chiefs» young quarterback will look to repeat his 25.36 fantasy points that he averaged per game in 2020.
Patrick Mahomes' 2021-2022 Fantasy Football Projections:
Passing yards: 5,070.3
Passing touchdowns: 37.4
Interceptions: 9.6
Rushing yards: 239.3
Rushing touchdowns: 2.9
Fumbles: 2.5
Total fantasy points: 369.8
#5 Russell Wilson, QB, Seattle Seahawks
There is one award that Russell Wilson has not achieved during his NFL career. Wilson has never won the NFL's most valuable player. The veteran quarterback will look to end his drought and bring home the NFL MVP award in 2021.
Russell Wilson is the most valuable player on the Seattle Seahawks football team. It's hard to believe that he hasn't won an NFL MVP. Wilson scored a total of 372.78 fantasy points and averaged 23.30 fantasy points per game for fantasy lineup owners.
Russell Wilson's 2021-2022 Fantasy Football Projections:
Passing yards: 4,098.5
Passing touchdowns: 32.3
Interceptions: 13.1
Rushing yards: 443.9
Rushing touchdowns: 2.1
Fumbles: 3.5
Total fantasy points: 317.3