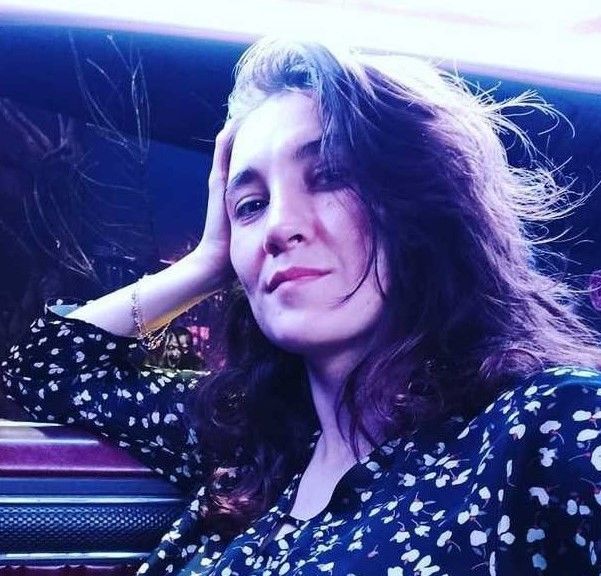 Team Unique player Alikhan w1nt3r Kopzhanov exclusively for Cybersport.Metaratings.ru told about his B.O.O.T game, education, and hobbies.
Bet on CS:GO with 1xBet
— Hi. Tell us about yourself, where you are from, and how you got acquainted with the game and professional eSports.
– Greetings. My name is Alikhan, and I'm 23 years old. I was born in Taraz city, where I got acquainted with the world of CS. When I was 3-4 years old, my brother took me to a computer club, where I played my first game at cs_mansion. After that, when I was ten years old, I got my computer and started playing almost every day. Back then, eSports weren't as covered in the media compared to nowadays. I became a professional eSports player when I signed my first contract with BOOT-DS in 2018, although I could have played professionally much earlier if I hadn't chosen education.
— Did you quit your studies and go to BOOT?
– No, I was studying and playing at the same time. I was lucky that I had a lot of free time because the university was private; it wasn't that difficult.
— You mean you graduated from university?
– Sure, now I play peacefully and don't use my diploma!
— Since September of this year, you have been representing the Unique team. Before that, your squad played under the tag 100PG. Was this the only offer from the organization, or did you also sign representatives of other teams?
– When we were looking for a new organization, we had 2 or 3 other offers besides Unique.
— How long do you know the guys you play with? Tell me, how did you decide to get together in this lineup?
– Among all of the guys I've known smiley the longest. We played in local LAN tournaments in 2014. After that, in 2019, we started playing together for the Se7en team, where I met icem4n. With dukefissura and sorrow we already met in 100PG. We combined their backbone with ours. Later on, icem4n joined us.
— Let's talk about the age of cyber athletes. GeT_RiGhT said that you could play CS professionally until you are 40-45 years old. What do you think about that?
– I think 40 years is a long time, at least for CS. I would play until 32-33 years old maximum. It all depends on motivation and circumstances.
Bet on CS:GO with 1xBet
— Have you ever felt like giving up on cybersports and going in a different direction? How have you dealt with it?
– It's a common situation when you have a stagnant play, bad individual play, or something just not going well. Sometimes you think about doing something else, but eventually, you realize that you have to work, especially in your head. Your performance in cybersport depends a lot on your mental state. You have to be able to take a break from the game and the computer. It helps.
— Now let's talk about BOOT, the team you played for three years ago. Tell us, how did you end up with the Singapore team? As far as I know, you studied in this country at university?
– You're right. I studied in Singapore with the parallel goal of making it to the top team in the region. I succeeded. After a year of playing in a professional league and official events with another team, I was called to BOOT-ds. Initially, I could not believe it when they invited me. I thought that they were trolling me, but it turned out to be true. After that, my life changed.
— Why did you choose to study abroad? What speciality did you study for?
– I love to travel, and studying abroad was a dream for me. I majored in IT, Computer Science. In general, a programmer.
— What was your salary at BOOT?
– I don't remember exactly how much they paid there, something around $1 000.
— Why did it happen that the team broke up?
– The team fell apart after I left the team. My leaving was due to the problem of getting visas, especially to China. Because of that, I missed a lot of tournaments like Starladder and a couple of others.
Bet on CS:GO with 1xBet
— Which match of your career do you remember the most, where you experienced unreal emotions?
– As for me, it was the match against FaZe that took place at ESL One Cologne 2018. When I gave a highlight, I still remember how I was screaming all over the room.
— Let's talk a little bit about you. Why w1nt3r?
– w1nt3r, because I love wintertime. New Year, birthday, presents, snow. It used to be WinteR, then I added numbers and removed the capital letters.
— Which is the funniest moment that has ever happened to you?
The first thing that came to mind was that I was good at playing cards when I was a kid. I was about five years old. I bet a phone of the boy with whom I played in a card game "Fool." I won. Later, his mother and her crying child came to my home and explained to my parents that this was not okay. I had to give it back, but I think my dad laughed. My parents didn't even punish me.
— Do people recognize you on the streets?
– I have never been approached during all that time. Maybe at the university, but that doesn't count!
— What would you be doing if it wasn't CS:GO?
– If it wasn't for CS, I would be programming. I'm super excited when I write a code.
— Do you have any bad habits?
– My bad habit is to sit in front of the computer endlessly. I may not even eat because of it. I think this is a problem for many people.
— Do you have enough time for your personal life? What are your hobbies, interests?
– It's not easy to combine your personal life with cybersports. Sometimes I have a lot of time. Sometimes I don't have time at all. Apart from CS, I like to play other games, not shooters at all. I try to go out and spend time with my friends and teammates whenever I can.
Bet on CS:GO with 1xBet