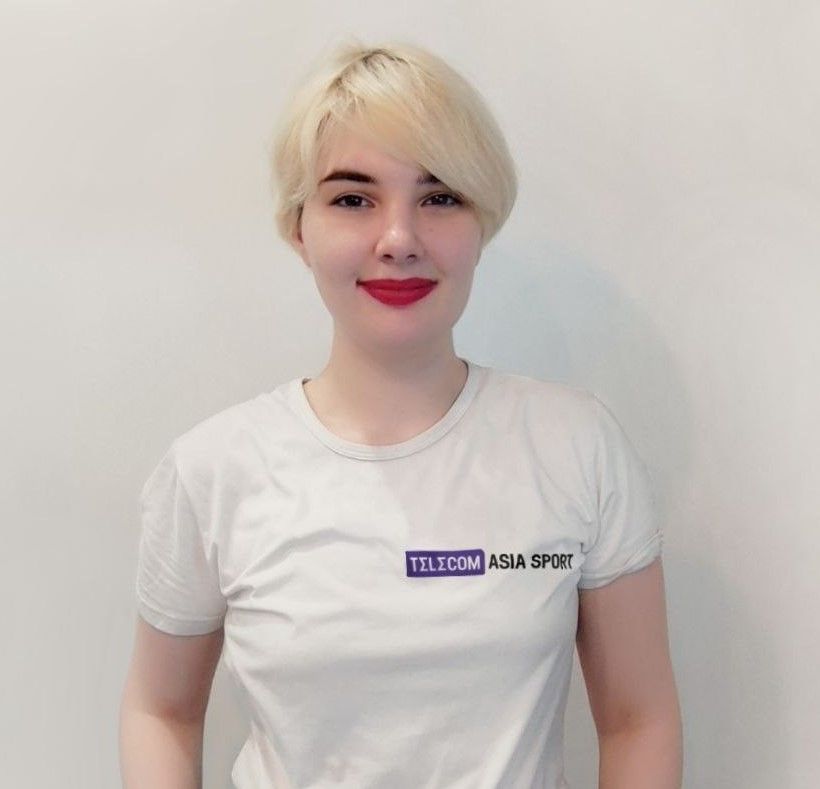 Ammar ATF Al-Assaf can be considered one of this year's big breakthroughs. Before the start of the DPC season, he joined OG and later became a real star. The community remembers ATF as a skilled offlaner with unbeatable signature heroes, but also as an extremely toxic person. At times Ammar's behavior could be considered a joke, but sometimes he went too far, directly insulting opponents and teammates alike. It's quite possible that this unhealthy atmosphere was the reason for OG's failure at The International 11, as they failed to take a high place. After that, the player left the team.
It makes sense to assume that before the next DPC season ATF will join another European team (Ammar has repeatedly stated that he will only play in his home region). Despite his toxic behavior, ATF is still an outstanding player who is unlikely to stay without a team. Moreover, all the top cybersports organizations should fight for him, as he is the player who can lead a team to victory. Read our article for more information about the clubs Ammar ATF Assaf can choose.

Bet on Dota 2 with Coinplay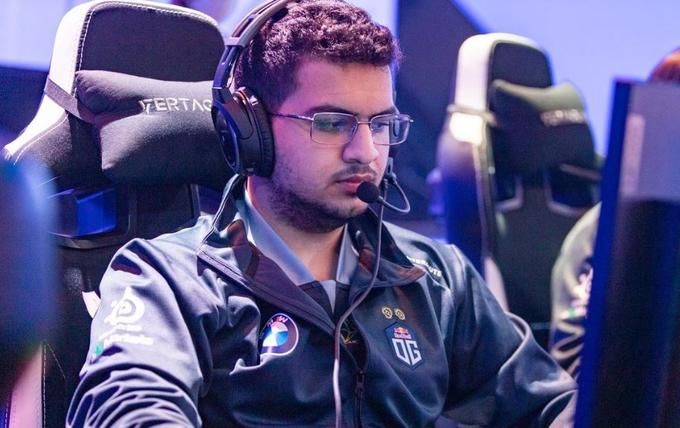 Nigma Galaxy
In the last two years, Nigma Galaxy has gone from the strongest team in the world to a weak team that can't qualify for The International or at least show a decent game during the DPC season. Nigma Galaxy completely failed the regional qualification for TI11 and couldn't even make it to the top 3. After that, the rumors started to circulate that there would be some serious changes in the team. It was supposed that Amer Miracle- Al-Barkawi would take a break from the professional stage and Kuro KuroKy Takhasomi would become the team's coach. There were also other possible outcomes, such as Maroun GH Merhej and Ivan MinD_ContRoL Borislavov leaving.

It is reasonable to assume that Nigma Galaxy will be recruiting new players to continue playing next season. Ammar ATF Al-Assaf can definitely become one of them. He is an extremely strong offensive player who can also perform in the first position (in the event of Miracle-'s break). Ammar has repeatedly mentioned that he likes the carry role much better, but has sacrificed his ambitions for the sake of the team. ATF is a great fit in this regard.


There is a reason Ammar may not get into the Nigma Galaxy. It's his toxicity. The KuroKy team has always had a peaceful, friendly atmosphere and mutual support. It is thanks to these qualities that the team was at the top for so long. ATF, on the other hand, seems to have a different mindset. Yes, he can be a team player, but it is unlikely that he will be able to completely rebuild and get rid of his toxic behavior. However, it's likely that Ammar only acts provocatively on camera and is the nicest guy in life. We don't know that.

Nigma Galaxy fourth position player Maroun GH Merhej recently announced that the team's new roster is ready and an announcement will be made soon. That said, GH hasn't even hinted if there have been any changes to the roster. So we can only guess what Nigma Galaxy comes up with and whether the club's plans include signing ATF.

There are a lot of rumors on the Internet about Nigma. I want to say that the team has everything under control: we are completing some things and will make a proper announcement soon. Stay tuned. I also wanted to thank the fans for their continued support, especially during the hard times we have faced. You can be sure that Nigma will be back soon, and we will make it to the top again.
Bet on Dota 2 with Coinplay
Team Secret
The chance of Ammar joining Team Secret is considerably smaller than him becoming part of Nigma Galaxy. Again, it's all about the player's toxicity. He has repeatedly publicly insulted Clement Puppey Ivanov and said that he wants to beat him. Sometimes ATF succeeded in doing that, but at The International 11 everything fell into place, and Puppey proved his superiority over the young player. It's entirely possible that Clement won't want to mess with the scandalous Ammar, but if you follow that logic, no one will sign him at all. So there's still a theoretical chance for ATF to join Team Secret. He's still a strong player, capable of winning some maps solo.

Moreover, there are indications that Team Secret will want to make replacements in the lineup. The team performed well at TI11 and took second place, and that can definitely be called a success. However, in the Grand Final Puppey and Co. looked very weak, so the match ended with a score of 0-3. It's quite possible that Clement will want to strengthen the roster, because right now there's a weak link in it.

We can divide the roster of Team Secret into two groups. The first - the backbone, this includes captain Puppey and the main scorer - Michał "Nisha" Jankowski. The second is the duo from the CIS (Roman Resolut1on Fominok and Bakyt Zayac Emilzhanov), who performed well at the main tournament of the year. The only player who drops out is Remco Crystallis Arets who improved a lot in the course of TI11 but still was not strong enough. He is the worst Team Secret player. If he's replaced by ATF, the team could really shine with new colors. Team Secret will have a powerful carry, and Nisha will no longer need to try to win solo. Of course, Ammar might be as good as Crystallis (we haven't seen him in action yet), but the whole nature of this player screams he should be very good at the first position.

Bet on Dota 2 with Coinplay
Team Liquid
The situation with Team Liquid is the same as with Team Secret. The Liquids failed the season, but performed well at The International 11, finishing in third place. After that, Team Liquid's carry - Lasse MATUMBAMAN Urpalainen - left. He had announced long ago that this tournament would be his last one regardless of the result, and he kept his word. Now the team needs a new carry, and ATF can be one. The pros and cons of accepting him to the team remain the same, so everything depends on the decision of the team and club management. Ammar himself certainly wouldn't mind joining Team Liquid. In that case, he can only become part of the liquids as a curry, because the team already has a strong offlaner - Ludwig zai Wåhlberg, and they would hardly want to replace him.
Bet on Dota 2 with Coinplay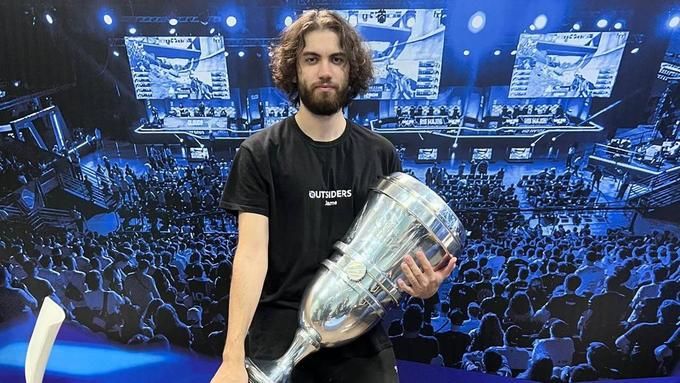 IEM Rio Major in Metrics - Tournament Results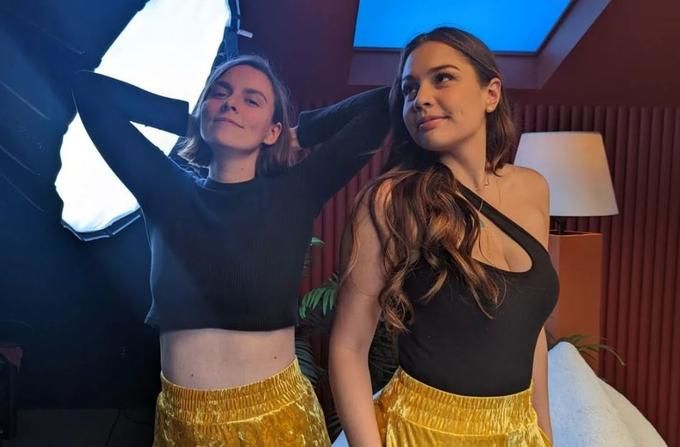 Alexandra Sheepsticked Roberts - Professional Dota 2 Player and Caster
IEM Rio Major in Metrics - Day Six