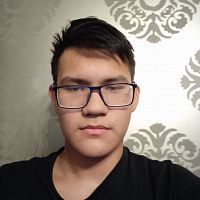 SEA is by far the strangest region. Looking at WePlay! Animajor, you can see that every region has a solid and reliable powerhouse - the CIS has VP and Team Spirit, the Americas have Beastcoast and Evil Geniuses. Meanwhile, the best teams of South East Asia are T1 and TNC Predator. They do not seem to be stronger than any other teams, and it looks like SEA does not have a strong contender. Where are their former star players?
Fnatic
Historically the best Asian representatives were Fnatic. On the last major, they decided to give a chance to a young star - former Motivate.Trust Gaming Thai offlaner Masaros. The Indoor league was not a problem for them, but they faced a widespread yet unsolvable problem in the tournament - that was the first big LAN for Masaros. He was playing with the best SEA players, and the stakes were up too high without the love and care of his old friends from Motivate.Trust he showed by far his worst performance, leading Fnatic to an inevitable ticket back home.
Their current roster remained the same, except for Chuyan playing as an offlaner instead of Masaros. This time the roster looks way better - not only Chuyan is more experienced, stress-resistant, and skilled. He already proved himself by playing for Team Aster as a midlaner, but on the other hand, he struggled to play the regional DPC league with Fnatic. Funny enough. They did not make it either to the Animajor nor Ti10, while being a solid team.
OB x Neon Esports
They are the young stars who made a miraculous run at the Singapore Major. They finished 5-6th alongside Thunder Predator, being the brightest underdogs of the whole tournament. The entire Dota community agreed - Debil2000 is a very skilled carry, Yopaj is one of the best Puck players in the world, and their aggressive strategies worked very well. However, they decided not to play with their successful Singapore roster. Why? Because they played without Natsumi, their former Carry player, and decided to move Debil2000 from position four support to carry and PlayHard from offlaner to position four. Deth stepped as a new offlaner for them, and somehow they shined as bright as never before but still decided to stick to their former roster with Natsumi when the next DPC league started. By the way, they decided to put Debil in position four instead of offlane, while PlayHard played as a position four. As a result, they did not find any possible success in the DPC league and didn't make it to the Animajor, letting SEA play without one more powerhouse.
Motivate.Trust Gaming
The most exciting thing about the SEA region is that one of their best teams is locked in the lower division by a series of unfortunate circumstances. Their team placed very high in many online tournaments at the end of the online era, proving them as a potentially best team of the region - JackKy, Fearless, Masaros, Q, and Boombell. Big organizations noticed that, and so JackKy and Masaros were immediately taken by T1 and Fnatic. The roster was shattered, and the team disbanded. After the unfortunate kick fall of Fnatic and betrayal of T1 Motivate.Trust Gaming reassembled with a new position five player LioNax instead of boombell. They immediately sought success in the lower division of the DPC league and reached very high positions in secondary tournaments. They even managed to beat Lilgun, Neon Esports, and other teams from the upper-division, showing that they are the ones who got to play there. They are a team with friendship ties between its players - they would easily overcome any obstacle, and they seem to be the best contender for the Animajor from the side of SEA, but it was impossible for them to make it through.
Bonus: Abed, Iceiceice, Midone
By far the only world-class tier-S team from the SEA region. Their home region needs them the most, but Abed with Iceiceice is playing for EG, while Midone seems to be lost in the tier-3 scene with his poor results in Team SMG.
Bet Now with Bet365
Related articles