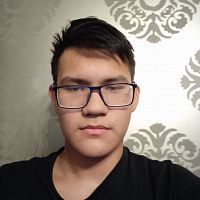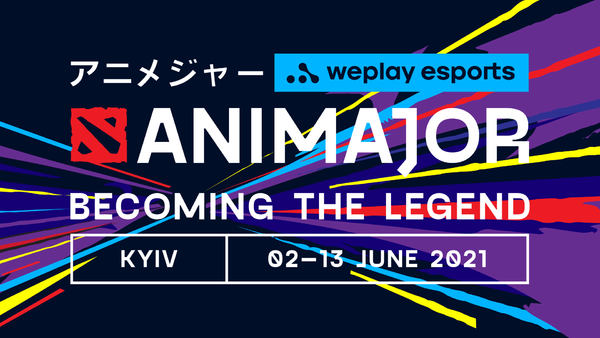 WePlay! Animajor starts early like never before, and now it is the best chance to talk about its unique features. But, of course, each discipline has different generations of players, and someday old players get replaced by freshmen. Dota 2 has already experienced it - in 2015 XBOCT, Dendi, Loda, and others (but not all) were outrivaled by talented newcomers such as Sumail, Miracle, Paparazzi, Ramzes, Noone, and others. As for today, the situation repeats itself - a new generation of Dota2 pros rises upon the already old guys. Let's talk about them today!
Virtus.Pro
An iconic team from the CIS region whose golden roster is being missed as bad as the NaVi's one. Even such energetic and skilled players became too «old» and substituted by more talented and bright youth. Everyone knows the team's new star roster - Nightfall, Gpk, DM, Save- and Kingslayer. The exciting thing is that each of them was patiently waiting for his moment, either slowly climbing up the Dota ladder or growing in tier-3 stacks as Gpk did in Marlerino Esports or DM in Aachen City Esports. When the time came, without hesitation, they've gathered under the wings of Virtus.Pro and proved themselves as undoubtedly the best players of the CIS. Unfortunately, the last run on the major in Singapore did not meet their expectations of achieving at least the top-4 of the tournament. Meaning that Kyiv is their last and best chance to establish themselves as a world-class powerhouse and make all the regions remember that no animal is stronger than the bear!
Team Spirit
Team Spirit is another team from the CIS region consisting of formerly unknown players. Before the Yellow Submarine, did any of you notice Collapse? Or Torontotokyo? What about Miroslaw with Yatoro? They were sitting in tier-3 stacks and teams - Toronto played a bit for Khan and a bit in European stacks, Miroslaw alongside Collapse played as a carry for Cascade Esports while Yatoro casually engaged in minor online tournaments with his fellow Dota players. Each one of them needed only one thing to finally spark - a chance to play in a big tournament. The problem was that the management gave those badly needed slots to old but well-known players such as Dendi, Pieliedie, or Vanskor. The situation gradually got better as Team Spirit decided to gather them under the flags of Yellow Submarine, locking their roster with an experienced Miposhka. They immediately attracted a lot of attention by qualifying to ESL One Germany 2020 and smashing Nigma on the group stage. Nowadays, they are no longer rookies or black horses - they are young smashers, ready to fight whether it is Vikin.gg or Team Secret. They must have a good run on a major since it is the dream each one of them was waiting for for a very long time, and now it is their chance to shine bright!
T1 + TNC + Execration
The SEA region formerly had only one powerhouse - Fnatic, who only played with old players such as Moon, Iceiceice, Mushi, DJ, or MP. The only exceptions were Abed, who didn't last long and moved to America, and 23Savage, who was promptly cleared right into the hands of Vici Gaming. From the last season, before the pandemic, new stars were born in SEA - TNC Predator. They showed the whole world the power of Asian youth by swiping the ESL One Hamburg 2019 and MDL Chengdu Major. As for now, Fnatic fell, which opened the Weplay! Animajor doors for the newcomers of T1. The only hope of SEA is the youth, then let's cheer for them - in a couple of years, they might win the TI, who knows.
Alliance + Nigma
The only European teams, whose hope lies on newcomers - Liquid plays with good old Qojqva and Sumail, Secret relies on Matu. Meanwhile, Alliance is getting carried by Nikobaby and Nigma by iLTW. Of course, they are not the newest players on the scene - Igor managed to play for both VP and OG, while Nikolay played his absolute best in the period before the pandemic by getting to the top 7-8 and top 4 on both majors. Still, both of them didn't make anything from those results. Now they are given a chance to play for a meaning - Ti10 seems not to be canceled for Nikobaby, while iLTW is not going to be replaced by Epileptick1d or Ana.
NoPing Esports
South America was always full of young blood, ready for any battle, and NoPing is a perfect mix of those and high experience - good old hFn plays with Darkmago, Oscar, Matthew, and Pandaboo. hFn is known as the gem of SA region, back in times before Beastcoast, formerly known as Team Anvorguesa. Pandaboo, Oscar, Matthew, and Darkmago may not be the most known players of the region, but they are the team's leading stars - they all have been wanting for a moment to show themselves in a real battle. Finally, they earned it, and now it is a chance for the young generation to raise the glory of their region and an opportunity for hFn to re-establish themselves as a niche Brazilian player.
Beastcoast
The true saviors of the SA region gathered together before the Ti9 under the Team Anvorguesa tag. to show the whole world the power of Peru by ultimately proving themselves as a power that is difficult to cope with. The last major in Singapore was a catastrophe for them - Stinger got Covid, which forced the whole team to forget about participation in the much wanted international tournament. So now they are angry, thirsty, and seek a fight to show that they are the best players of the whole South America and ready to destroy anyone in their way.
Bet Now with Bet365
Related articles