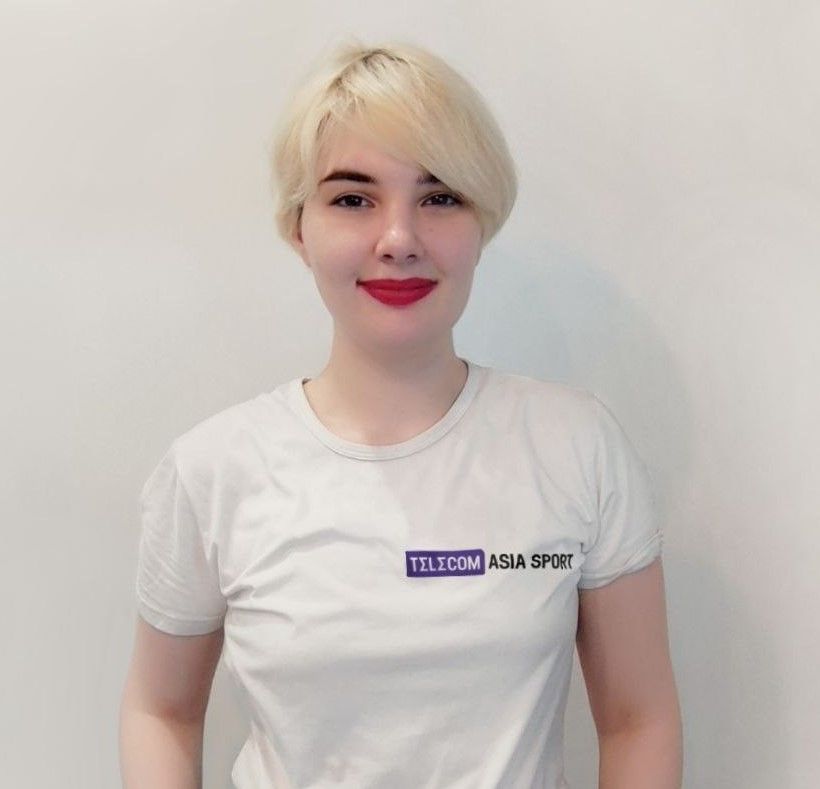 On September 20, 2023, 33-year-old Dagestan native Shamil Gaziev choked out Greg Velasco in the first round at Dana White's Contender Series event and received a UFC deal.
Bet on MMA with 1xBet
In an exclusive interview with Telecomasia.net, the undefeated heavyweight talked about:
street fights in Dagestan;
working with Abdulmanap Nurmagomedov;
the long pause in his career and his comeback;
playing for Bahrain;
sparring with Ciryl Gane;
the best heavyweights in MMA history.
"A lot of parents don't want their sons playing sports that involve punching"
- Your father was a volleyball player and he wanted you to take up volleyball as well, but you ended up choosing martial arts. Do you remember how your dad reacted to your decision? Did he approve of your choice?
- He didn't approve of my choice, and now he's not too excited about me competing in MMA. I think a lot of parents are against their sons doing sports that involve punching.
- You said that in Dagestan you had to survive, so defending yourself was critical. Have you ever had to use your fighting skills on the street? Can you specifically recall any serious brawls?
Yeah, that's true. Every boy in Dagestan gets into street fights. Everyone does martial arts and wants to be the strongest in class, at school, at uni. Almost every day someone fights, especially new guys in a group have to deal with it a lot. I grew up like that, too. I was bigger than my peers, so they often called me for help, and refusing is considered a shame. That's why I had many fights.
Bet on MMA with 1xBet
"Abdulmanap Nurmagomedov took care of us not only in sport, but also in our lives"
- You trained under the legendary Abdulmanap Nurmagomedov. Many fighters say that he was more than just a coach for them. What did you learn from Abdulmanap Nurmagomedov? Do you remember any special stories about him, or maybe a piece of advice from him?
- Abdulmanap Nurmagomedov really took care of us not only in sport, but also in life. I remember that, because I was careless about my studies, I was going to be expelled from the university. When he learned about it, he came and talked to the principal. I was reinstated, but Nurmagomedov set one condition: I had to catch up and pass every subject I had failed. He would not let me into the gym until I did so.
- After Abdulmanap's death, Khabib had one more fight and then decided to end his career. Do you think he could still be a champion now or is it time for some new heroes?
- Khabib is still in shape and the guys are saying that few people can keep up with his tempo. I think his endurance is in his genes. I'm sure, he can defeat anyone even now if he wants to.
- Can you call Khabib the strongest fighter in the history of MMA. If yes, why? If no, who would you name as number one?
It's hard to say if Khabib is the strongest fighter in all of history or not. But I would confidently call him the most dominant fighter in history. Jon Jones had some debatable fights where it was unclear if he won at all. Khabib hasn't had such fights.
Bet on MMA with 1xBet
- The current UFC lightweight champion is Islam Makhachev. What do you think will be the rematch between him and Charles Oliveira? Will the Brazilian be able to find the clues against Islam or will it end like the first fight?
- Islam felt that he was much more powerful in wrestling in the first fight. I think, this time Charles will bet on his punching and Islam will focus on wrestling. I don't see any chances for the Brazilian if he doesn't land any unexpected punches.
- If we compare Khabib and Islam, which of them looks better in terms of skills?
- In terms of strength, control and stamina - Khabib, in terms of technique - Islam.
"I feel at home in Bahrain"
- You quit martial arts for a long period of time. Which jobs did you take during the downtime?
- I was a repair engineer, I repaired electrical equipment at a substation.
- Why did you decide to return to fighting?
- I got a good offer from Bahrain, decided to give it a try, it worked out and I started a new chapter in my career.
- Which country will you represent in the UFC - Russia or Bahrain?
- I have been fighting for Bahrain since 2018. I train there in KNK MMA gym.
Bet on MMA with 1xBet
- Can you remember how you came to Bahrain? What do you like about this country? Is there anything that you like in Bahrain more than in Russia?
- In Bahrain, the head coach of the national MMA team is my old friend Eldar Eldarov, who is also a student of Abdulmanap Magomedovich. He invited me to join the team. People in Bahrain are very good, they are friendly. Many have similar views on life to people from Dagestan. That is why I feel at home there. My relatives and friends live in Russia, so I can't say that life there is worse than elsewhere. No place is good without family.
- Dagestani Akhmed Tazhudinov, who performs for Bahrain, became the main sensation of the World Wrestling Championship. Do you know him? What can you say about him? He defeated Russian wrestler Abdulrashid Sadulaev, but he was injured. Can Akhmed win the Olympics in Paris and defeat Sadulaev when he's in his peak form?
- I know Akhmed and we train together occasionally. Bahrain's MMA and wrestling teams often train together and help each other. Akhmed won against the main favorites of his weight, and everyone realizes that he can win the Olympics, because there will be the same opponents. Whoever wins, I will be rooting for both of them: for Abdulrashid and Akhmed.
Bet on MMA with 1xBet
- You had successful amateur MMA fights for Bahrain, where you lost twice to Russian fighters. How much did that school help you in moving to the pros?
- I have a 1:1 record with those I lost to. I won once and lost once. Amateurs are there to gain experience before a professional career. When you start your professional journey, the record starts at zero and amateur defeats don't get in the way at all.
- How high is the level of amateur world champions? Would they be able to compete in major promotions after a few fights as pros?
- The top figures, the best fighters from all countries, come to the World Amateur Championships. And I believe their level is just as good as that of the fighters in the world professional leagues.
- There are a lot of Dagestani fighters in Bahrain's men's amateur MMA team, and Brazilian fighters in the women's team. Did involving foreign athletes help Bahrain raise more local talent?
- Bahrain has two men in each weight, one local and one foreigner. There are Asian and world championship medalists and winners among the local guys. Ali Al Yaqoob, Abdulla Mubarak, Hussain Ayyad, Abdulla Alyaqoob, Hussain Al Kurdi, Mohamed Alsameea. This is not even a full list. Local guys train together with us, they learn new things and grow every year.
Bet on MMA with 1xBet
"Gane can defeat any heavyweight in the stand-up"
- You were a sparring partner of Ciryl Gane. What can you remember about working with the Frenchman? What are his strengths and weaknesses?
Ciryl is the fastest heavyweight I've ever seen. His strongest side is his footwork. I couldn't keep up with him and his stand-up action. I think he can beat any heavyweight in the standup. The weak side is the lack of sparring partners with good wrestling skills. There is a problem with it in France.
- Who do you think would win the fight between Ciryl Gane and Sergei Pavlovich and why?
- If by decision, then Ciryl. Sergei should try to finish the fight early.
- You said that you are ready to fight on November 12 at UFC 295. Are you interested in any particular opponent? Are you ready to face a top-15 fighter like Jairzinho Rozenstruik?
- I'm still in Las Vegas helping my teammates who will also be on the same show as me. They are Murtaza Ali and Magomed Gadzhiyasulov. I would be glad to be a substitute even at the nearest tournament. I don't care who it is, I can't wait to make my debut.
- What do you think about potential fights with Alexander Volkov and Sergei Pavlovich? Do fights with your compatriots change nothing for you, or would you like to avoid these fights if possible, unless it's a contender or a title fight?
- I could meet them in Russia. That's why I wanted to go overseas, to test myself with foreign fighters. These are the fights that interest me now.
Bet on MMA with 1xBet
- Who do you think will win the fight between Jon Jones and Stipe Miocic? Do you think Jon and Stipe will end their careers after this fight?
- I think Jones will wrestle and dominate. Whoever wins, I think next year the title will already be vacant and they will both retire.
- Name the top 3 heavyweights in the history of MMA.
- Fedor Emelianenko, Mirko "Cro Cop" Filipovic and Cain Velasquez.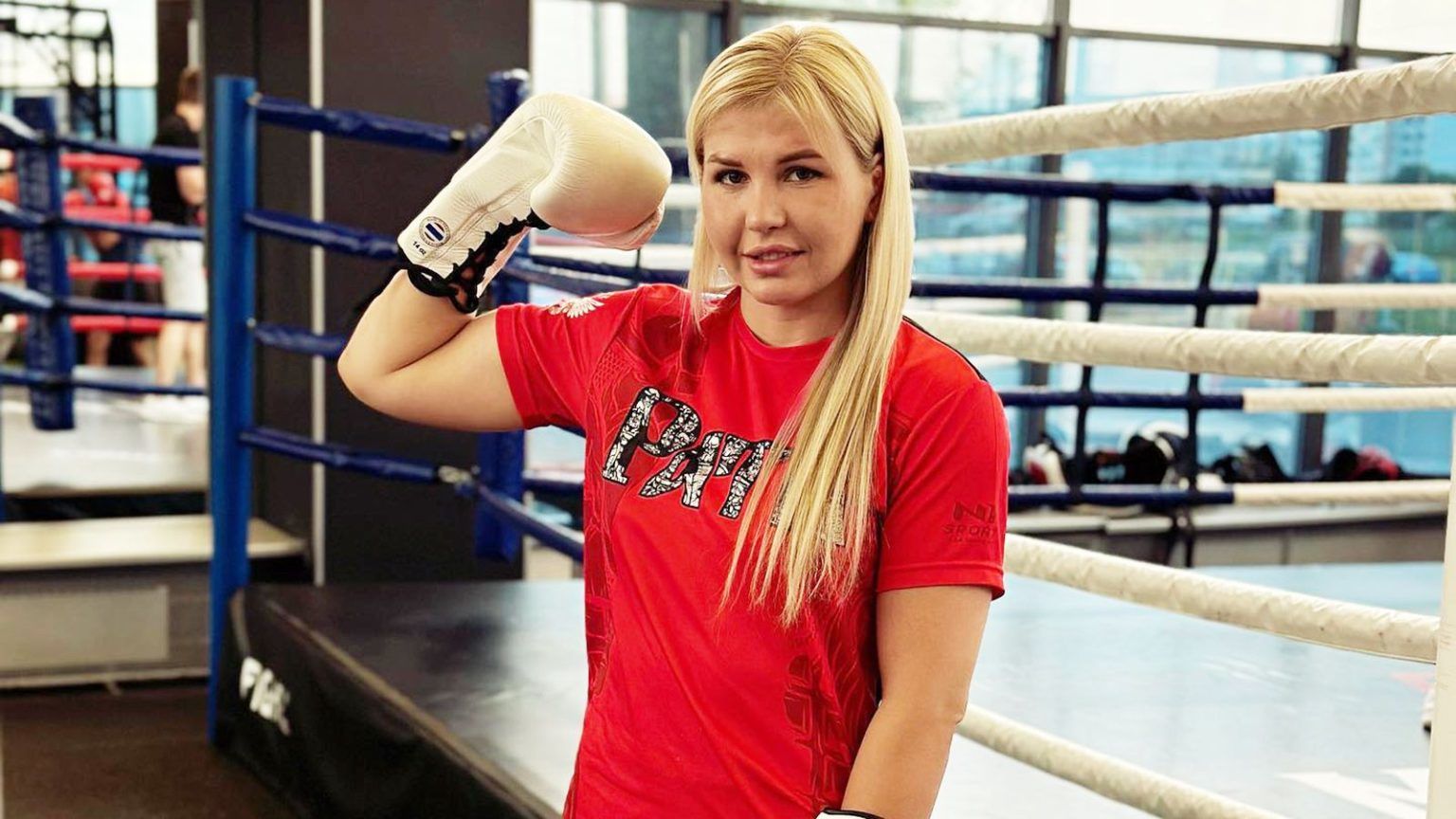 "Khabib is Not My Idol, But I Like Him As a Fighter" UFC Fighter Zheleznyakova — About Her Work With Dmitry Bivol, Gane, and Paris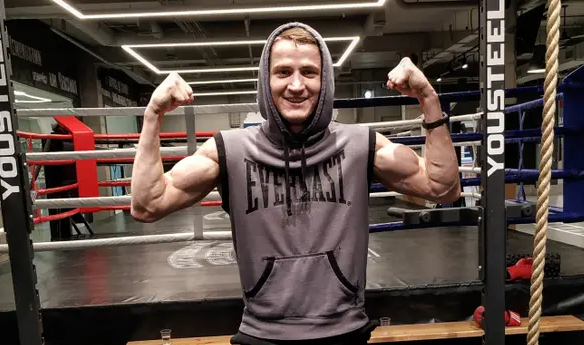 "I Miss Rough Roads And Frowning Faces Of Russia". Boxer Vorobiev Talks About Moving To Australia And Tszyu Brothers
UFC Head Wants To Crush PFL And Make A Fool Of Ngannou: Will UFC Hold Tournament In Africa First?