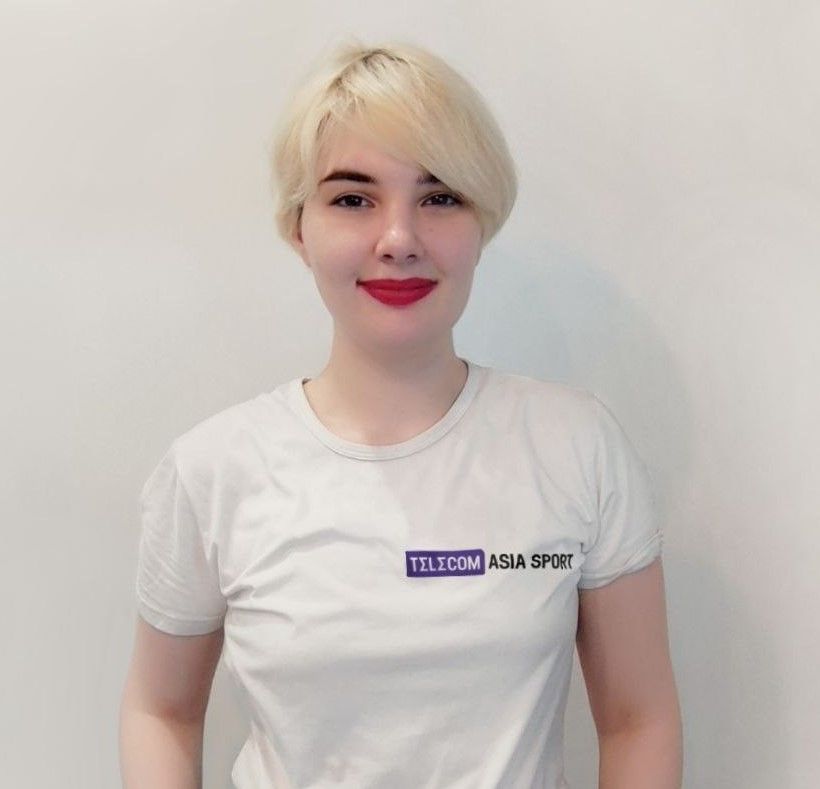 Russian boxer Sergey Vorobiev, 28, has moved to Australia in 2023 and will face Tim Tszyu on the undercard in October. The Shlisselburg native has 20 fights in the professional ring, but the fight with Wade Ryan will be his first fight as a representative of Australia.
Bet on boxing with 1xBet
In an exclusive interview with Telecomasia.net, Vorobiev:
talked about moving to the "Land Down Under";
explained changing his sporting citizenship;
recollected his acquaintance and sparring with the Tszyu brothers;
assessed the chances of Magomed Kurbanov in the fight with Tim Tszyu;
confessed that he misses Russia;
said that no creature in Australia tried to kill him.
"I didn't flee from Russia"
- Sergey, why did you decide to move to Australia?
- I got this idea back in 2022. Me, my former coach Anton Kadushin and ex-manager Oleg Bogdanov spoke to my current sponsor Mikhail, who lives in St. Petersburg. We discussed the option of moving here. Oleg Bogdanov did most of the work for my move. Thanks to his connections, we ended up in Australia, but it turned out that we had to change the team here.
- Now you have a local team?
- Yes.
- What were the problems for you in Russia?
I think it's obvious. When you meet people from Russia, Belarus or Ukraine here, they often ask: "You fled from there, didn't you?". I'm not running away from anything. I'm running after my dream. If I wasn't a boxer, I wouldn't be running anywhere. I'm running to build my career. It's very difficult to build it in Russia now. And here I have the opportunity to fight for titles and advance in boxing. My time is very limited. I need to be in another country to progress and move on in boxing. It is impossible to progress in Russia because of the sanctions imposed, so I have to be here. Even in the boxing shows the difference is striking. Although I can't say that the level of Australian boxers is higher than ours. There is a strong boxing community here, there are connections to reach the American market. Australia is an English colony and it can be called a small America. The next step is the USA.
Bet on boxing with 1xBet
"I didn't renounce my Russian citizenship"
- You now have an Australian flag on your BoxRec profile. Have you changed your citizenship?
- No, I have not changed my citizenship. I don't have a certain case to get a residence permit yet. There is nothing wrong with dual citizenship. I'm not renouncing my Russian citizenship, but I don't mind getting an Australian one. We will try to get a talent visa after my fight. I can use it to get citizenship. I am doing this to avoid sanctions. With this whole international situation, when a promoter meets a Russian boxer they may have doubts if they should deal with this guy at all.
- It turns out that you were running away from sanctions, but they caught up with you? Two of your fights were canceled.
- No, no, no. I was asking myself the same question. I didn't understand why it happened at first, but now I know it was for the best. Waiting isn't always a bad thing. I've had time to be upset about the canceled fights, but I haven't stopped training. I keep moving. Now my fight will happen on the undercard of Timofey Tszyu vs. Brian Mendoza, and not on some small show. I will be fighting Wade Ryan. The tournament will be broadcast by the BBC, DAZN and a lot of American TV stations. This show will be well covered. It was worth the wait. If the universe exists, everything happened for this.
Bet on boxing with 1xBet
"The promoters in Russia don't want to progress on a large scale"
- I discovered you after the victory over Konstantin Ponomarev in 2018. Why haven't you made a significant step up in your career since then?
- Because I was in the wrong environment, with the wrong guys, who would be capable of working for the future, who would be able to work for the growth of my career. The people who surrounded me were not focused on something big. They didn't want to progress on a large scale, sacrificing something in order to get some dividends in the future. This is the problem of all Russian boxers. Their circle can't to sacrifice anything now. Do you understand what I'm talking about?
- Not really. Because you're talking like you don't want to offend anyone.
- Yeah, I don't want to offend anybody. I'm sure that many boxers from Russia will understand what I'm saying. The problem is that people are interested in making some money now. A thousand dollars here, five hundred dollars there. That's the problem. That's not the way it works here. They'll invest in you, realizing they're not going to get anything now. But they know it will return much more. This is the mindset here. Unfortunately, this can't be said about our country. It all depends on the mentality.
- I see, now professional boxing in Russia is in a bad state. Almost all the tournaments are local.
- Yes, that's the problem.
- That said, I saw the example of Vladimir Shishkin, who went to the USA many years ago. But I can't say that his career is doing better than that of the Russian boxers.
You see, your career doesn't just depend on the people who help you with it. It depends on yourself, your desire, your thoughts and plans. All this brings the challenges you have to face to make it pay off later. My community helped me a lot to reach certain heights in Russia, but I put a lot of work into it myself. There must be efforts from all sides. Sometimes you promote yourself, sometimes you get help. This is teamwork. You need support and you should seek success yourself. If people see your efforts, they will want to help you. When you're moving towards a goal, you meet people who can help you along the way. I experienced this myself even before 2018, when I fought Ponomarev.
Bet on boxing with 1xBet
"Tim Tszyu is awesome"
- How did you meet Tim Tszyu?
- He had a press conference before his fight with Tony Harrison. I got there and I asked him: "Will you fight me after you beat Harrison?" "Who are you?" "Sergey, from Russia." "I don't know you." "You'll know me soon." Soon we got to know each other, first I trained with his younger brother Nikita and then with Timofey himself. They are great boxers with a great team. Real professionals. They train in the same gym where their father trained. That's how we met. I told him he would recognize me and he did.
Bet on boxing with 1xBet
- How much time did you spend with the Tszyu brothers?
- Not that much. We are more involved in work. Nikita doesn't speak much Russian. He does, but sometimes he asks me to speak slower. He can't keep up. Timofey speaks Russian well. But we haven't had long conversations. We agree to spar, come to the place, we spar and leave. I got along well with their uncle and coach Igor Golubev. Mostly about boxing.
- You captioned one of your photos as "Real Deal". What does it mean?
- I wanted to tell people with this message that Timofey deserves to be where he is now. After the Saul Alvarez vs. Jermell Charlo fight, he will be announced as the WBO champion. He's worthy of that title. That's what I meant by that. Sparring with Timofey showed me a different level. He's really tough, really awesome. I saw this and I acknowledged it. I doubted that he could beat Charlo before the sparring. After that I changed my opinion. Timofey is very tough. He seems plain to everyone, including me, but it's not what it looks like. Timofey is worthy to be at the top. And he will probably only get better.
Bet on boxing with 1xBet
"I saw what "champion shit" means"
- Is Timofey the strongest boxer you've shared the ring with?
- Yeah. He's the strongest dude I've sparred with.
- Can you tell us how many rounds you won during the sparring session with him?
- We had three sparring sessions and it was only the third one that I managed to win one round. The first two were complete crap for me. I didn't look good because I couldn't get used to his speed. It's a whole other level. It wasn't until the third sparring session that I started to see everything he was doing. He pointed out my mistakes. My arm was hanging at some point and he punched me so hard that I had to take a 20-second pause to recover.
That was in the first sparring session. I adjusted to it by the third one, I started to understand what he was doing. I realized what "champion shit" is. This shit is real.
- Do you understand why Timofey Tszyu doesn't box in the United States?
- It's a promoters' game. It is profitable for a promoter to have a boxer fight on their own territory. If a company has the opportunity to bring an opponent for its boxer to this country, why refuse? It's interesting. Matt Rose from No Limit Boxing or Igor Altushkin, who represents Magomed Kurbanov, they bring the opponents for their boxers because they can pay their fees. I don't see anything wrong with that. Things are really going well for them.
- How possible do you think is the fight between Timofey Tszyu and Magomed Kurbanov?
Timofey will not go to Yekaterinburg. Magomed will not come here. I don't see this fight anywhere. I sparred with Magomed and with Timofey. It's a bad fight for Kurbanov. It would take four rounds for Tim to finish Magomed. Because Kurbanov has his left hand down, he uses the Philly Shell defense. That's not gonna work with Timofey. I lowered my left hand when I did the head movement defense. I got punched from the right so hard! And since Magomed's right side gets punched with every opponent, the fight won't last more than four rounds. This fight won't happen, and if it does, I just told you how it will go.
Bet on boxing with 1xBet
"I'm tired of the friendliness and smooth roads here"
- Tell us, what do you miss in Australia? What Russian things do you miss?
- I think I'm fine.
- Maybe the depressing weather of St. Petersburg?
- I recently went to Melbourne, and it looks a lot like St. Petersburg. When I saw it, it gave me chills. People who say they will never think about Russia after moving to another country are talking complete nonsense. If you were born there, you have it in your heart.
I myself thought I wouldn't think about Russia. No, there's no such thing. I've been here for five months. I miss the rough roads and the frowning faces. I got tired of the friendliness in the first two months. I got tired of the smooth roads and the constant English speech. Now everything is great, but I miss St. Petersburg, Moscow and Russia. But it's alright. That's the way it should be.
Bet on boxing with 1xBet
- Are there many Russian-speaking people in Australia, or do you only have to communicate in English?
- Yes, my friends Alexander and Slava are Russian. If you follow my YouTube channel, you can see them in the gym. I'm mostly in an English-speaking environment. But there are a lot of people from the former CIS in Australia.
- What do you think about this popular opinion: "Everything that lives in Australia is trying to kill you". A lot of snakes, spiders and so on....
- I don't know, maybe you have to go to the central part to see it all. I still haven't even seen a kangaroo, only a dead one that got hit by a car. That was on the way to Melbourne. Spiders? Yeah, we've got spiders like that here. There's nothing in Sydney, Melbourne, Brisbane or the Gold Coast that would threaten my life. There's plenty of vegetation, birds and insects, but not the kind that always want to kill. However, you can always feel them being here somewhere. Still, I don't know where you would have crocodiles or giant insects attacking you. It's just stereotypes.
On September 1, spring started, and it was very cold here all of June and July. We wore jackets. There was an Antarctic wind. Now it will be hot until May.
Bet on boxing with 1xBet
"I was doing illegal business with my brother"
- Are there any local customs you find strange or inconvenient as a Russian? Like mandatory tipping, saving water or not having central heating....
- The only issue is that electricity is very expensive here. There's no central heating in the apartments. You have to use heaters. And that takes a lot of money. Electricity is awfully expensive, and the tap water is crystal clear. But I drink Tasmanian water. It's sold in boxes. There's a bag inside, but it's not cellophane. The food is great too. A lot of people complain, but I'm not picky. Also, they are installing solar panels here, it takes a lot of money to install them too.
- I think Australia has left-hand traffic, doesn't it?
- Yes, I've driven a car here. I can't say it took me long to adjust. People from Vladivostok don't need to adapt at all.
- Tell us how you could have ended up in prison if you hadn't boxed.
My brother and I, when we were amateur boxers, were doing some bad things. I won't tell you what they were because they were illegal. We needed money to buy boxing gloves, to pay our way to the gym from the Leningrad region to St. Petersburg, to avoid disturbing my brother or my mom. I think that many boxers went through it, and hardly anyone will hide it.
Bet on boxing with 1xBet
- How often do you get people calling you from Russia and asking if they should move to Australia too?
- They did call at first. Now they have kind of stopped it. I get DMs on social networks banned in Russia or from my subscribers in the Telegram channel. They are interested in all sorts of things. And my mom often asks what it's like. Her birthday was August 31st, I congratulated her. Overall, I can say that some people perceive relocation as a success, and not many people are happy about other people's success, although that's not the way it should be. You should be happy about other people's successes and be grateful for what is happening around you.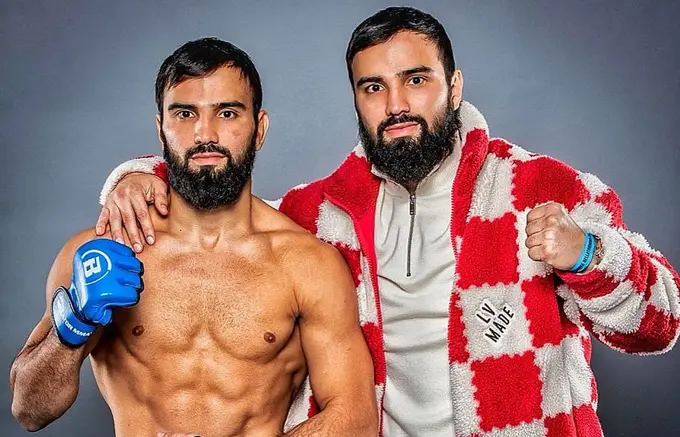 Famous Russian MMA Fighters Detained For Grave Crime: Details Of Criminal Story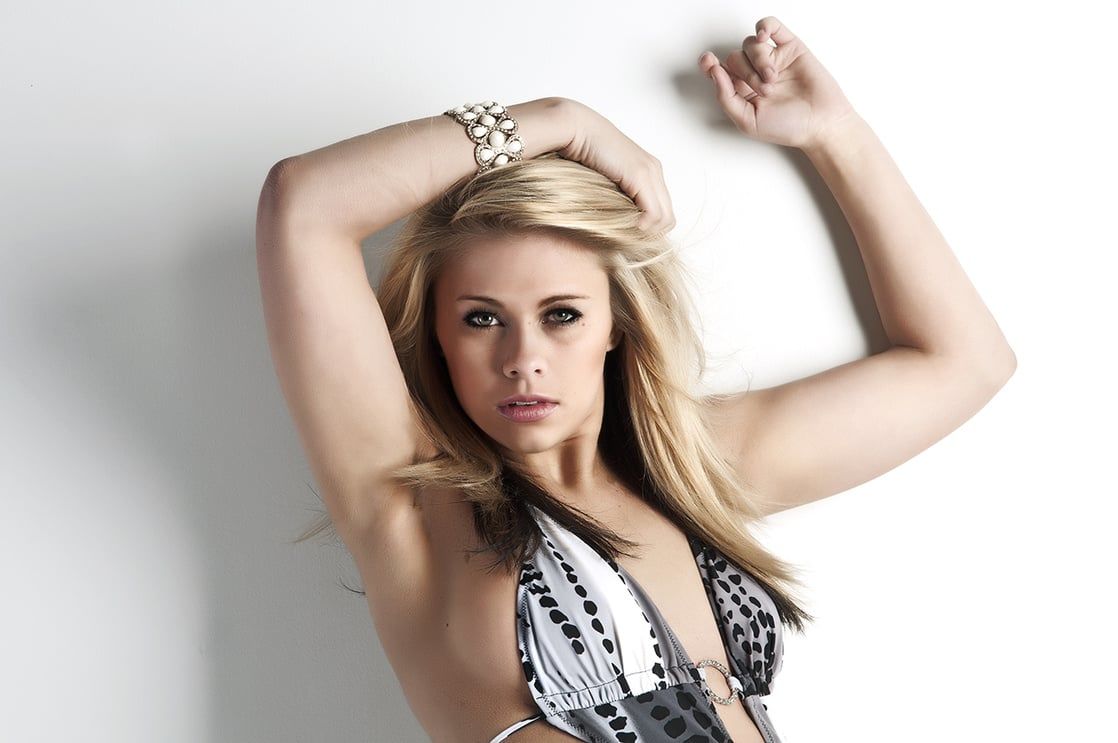 "I Made More Money in 24 Hours on OnlyFans Than in My Entire Fighting Career Combined:" a Provocative Decision of Women's MMA Problems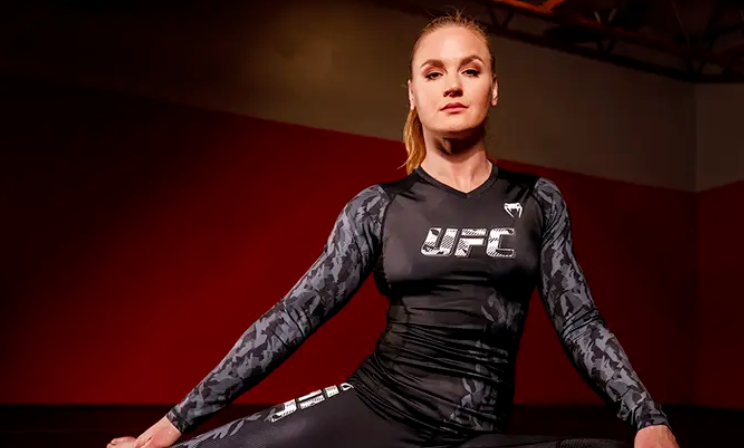 "Being On The Cover Of The UFC 5 Game Is My Motivation". Interview With Valentina Shevchenko Ahead of Her Title Rematch