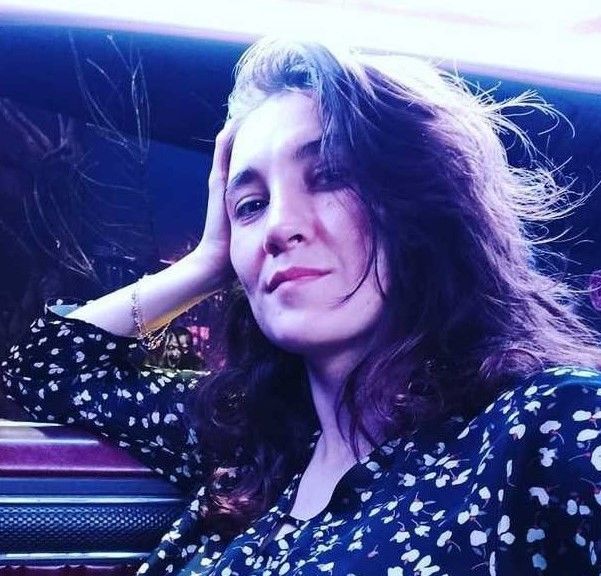 UFC Vegas 81 on October 14 will feature Darya Zheleznyakova. The 27-year-old Russian, who trains in France and shares a gym with Ciryl Gane, will have a debut UFC bout against the Brazilian Tainara Lisboa.

Bet on UFC with 1xBet
In her exclusive interview, Zheleznyakova told us about:

her life in France and the language barrier;
her workaholic coach and his time management skills;
the reasons for her first professional loss;
her diet and giving up sugar;
her training sessions with Dmitry Bivol;
good-natured Ciryl Gane.
"I burst into tears when I learned I was signed to UFC"
— You have recently moved to France. Do you feel comfortable there?
— I have settled down and feel comfortable. My only problem is the language barrier. French people don't speak English, only French, and I started studying English only a year ago. That's why we sometimes don't understand each other, but I love France and Paris. There are a lot of positive moments.
— I have witnessed it in France: people understand your question in English but still answer in French.
— Yes, I have seen it many times, and other people also told me about it. The question is why.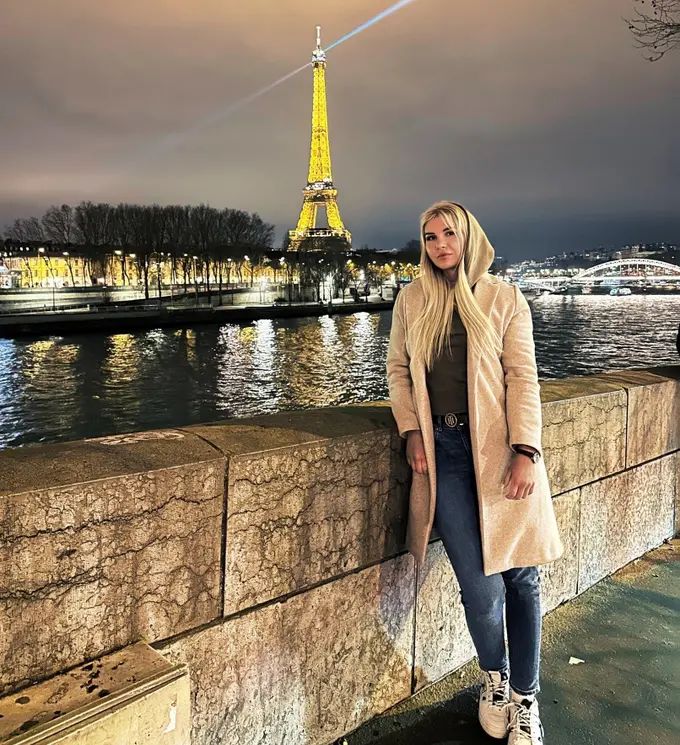 — Do you like training at Fernand Lopez's gym?
— The gym is good, I enjoy everything about it. My coaches are preparing me for the fight, and the girls help me with sparrings. We have strikers and wrestlers. A judo girl helps me with wrestling and ground fighting. In general, everything is fine.
— You learned you had got signed to the UFC at midnight from Fernand. Was that call sudden?
— At that time, he was in Vancouver with Nassourdine Imavov. They were in another time zone. I was returning home and saw a missed WhatsApp call and a message: "Are you online?" It was entirely unexpected. I wondered why he was calling me so late. What had happened?

On the one hand, it was sudden. On the other hand, it was logical, as with my rating, it was about time I got into UFC or at least Bellator or PFL. It was on July 5, if I am not mistaken. When Lopez told me the details, I burst into tears. He warned me it was secret information, and I couldn't share it because UFC must be its source. I didn't believe it until I received a real UFC contract. There were 13 contracts. Then I realized I now had a different status and that my dream of getting into UFC had come true.
Bet on UFC with 1xBet
"I was a bit disappointed that my debut fight wasn't in Paris"
— Nassourdine told us that Fernand Lopez is an incredible workaholic who sleeps only several hours a day and works even at night. Have you faced it?
— He is a manager and a coach and combines these two works. I always see him in the gym holding Ciryl Gane's arms. It means a lot. He is always wet and sweaty, working his tail off. He also organizes Ares' fights, finds opponents, and does a great job.
— A coach, a manager, and a promoter all rolled into one?
— Yes. I have no idea how he lives. His time management skills are extraordinary. Besides, he has a family. I wonder how he can handle three jobs and care for his daughters.

— What are your plans for going to America and tapering there?
— I don't have a detailed plan because I haven't obtained an American visa yet. We're still doing it. If I had it, we would plan everything. Ideally, I would come to Las Vegas a bit earlier than a week in advance. Unfortunately, now we're waiting for my interview invitation.
— Paris has recently hosted a tournament featuring Ciryl Gane. Would you like to have your debut fight there?
— Yes, I had such thoughts. I even supposed they would organize a bout there, but they decided differently. Honestly, I was a bit disappointed that my debut fight wasn't in Paris.
— Your opponent, Tainara Lisboa, has the nickname "Thai Panther." Is she really so good at Muay Thai?
— She is a nice girl from Brazil. She fights well, I would say she's well-rounded. She once practiced Muay Thai. But now, she is a well-rounded fighter rather than a Muay Thai boxer.

Bet on UFC with 1xBet
"Khabib is not my idol, but I like him as a fighter"
— Your UFC debut could have come sooner without your loss to Melissa Dixon. Was it hard to accept your first defeat?
— Well, that's a tough topic. It's no use crying over spilled milk. Before that fight, I hadn't worked much on my ground fighting and wrestling; that was not my fault; that was just how things were. After that, I started wrestling more. I don't regret anything. I believe we should prepare for our next fights and move forward rather than look back. There's one more thing. I focused on weight cutting and ate little protein. I thought there was nothing to worry about and I only needed to cut weight and stay strong. But when I fought against Dixon, I felt her physical superiority and realized it greatly matters. You can learn some techniques but won't apply them if you aren't strong enough. Your physical condition matters. Perhaps, it's not one hundred percent, but at least fifty percent in my case.
— Did you have a proper diet before your next win?
— Not really. Unfortunately, weight cutting didn't go as planned. I couldn't lose weight because of some minor health issues. And I didn't test myself in the bout because I ended it with a knockout.

— Head of the "Rat" club Alexander Skaredin said that Irina Alekseeva could consider the bout against Melissa Dixon as revenge for her clubmate. Will she succeed?
— I think Irina has a great chance to win. Dixon is no piece of cake, but my money's on Alekseeva.
— You have mentioned Khabib Nurmagomedov as an example for you. Why have you chosen him? He is a wrestler, while you are a boxer.
— I wouldn't say he's my idol, but I like him as a fighter. He's a legend and has a great winning streak — that's cool. He was always a clever and skillful fighter. That's how I should act. I only need to remember I am a striker and use my strengths.

Bet on UFC with 1xBet
"I wonder how I manage not to eat yummies"
— You love sweets but must give them up when preparing for a fight. How do you cope with it?
— To be honest, it's really hard. Sometimes I wonder how I manage not to eat yummies. Sometimes I replace them with honey and dates but before a workout, not before bed. I also try to hang out with my friends. When I was in Russia, I went to the theater and cinema. Now I go to concerts, but I cannot always do it, as life is different here, and I don't know everything yet.
— In Saint Petersburg, Sharap Gitinov taught you wrestling. Do you keep in touch with him?
— Yes, Sharap Gitinov taught me freestyle wrestling, and Vyacheslav Sorokaletov taught me ground fighting. I keep in touch with both of them; we write to and call each other. I consult with Sharap, and he gives me some tips.
— ACA fighter Mikhail Dolgov has recently told us that when practicing wrestling, he is losing his best qualities as a striker. What should you do to ensure you don't lose your strengths when overcoming your weaknesses?
— That's true. When you concentrate on one thing, you lose the other. That's compensation. I believe that we're all different, and each athlete should find a way to themselves. There are certain patterns, but they may not suit you psychologically or physically. I guess you should just feel yourself and experiment.
— Now, there are more and more women in UFC. Who has contributed the most to making women's MMA a decent part of the martial arts world?
— Time, just time. The world is changing, and women's martial arts are becoming more and more popular. At first, it happened to boxing, which became competitive. Russian championships featured a huge number of girls. Now, it is happening to MMA, and more will come. In general, women now have more freedom.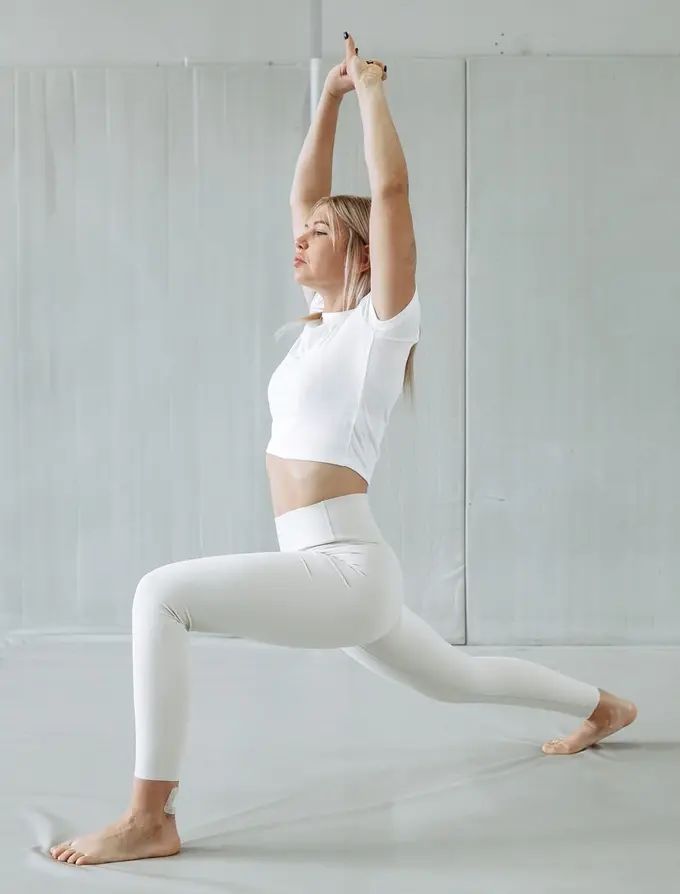 "I couldn't imagine Bivol would become such a cool boxer"
— You said MMA was more interesting when you switched from boxing to mixed martial arts. But boxing is an Olympic sport. Didn't you want to go to the Olympics and win a medal?
— Yes, I had such a wish. But I am a realist and understand that to win the Olympics; you need a coach who is interested in you and can spend their time with you. Such a coach should train only three or five athletes. That means they should have financial support and so on. I didn't have a coach like that near me.

I didn't see any prospects in my amateur career. I had ambitions, and I was ready to work hard, but I needed a small team I didn't have. I decided not to waste my time and to try my hand at professional boxing in Dmitry Bivol's team and under the guidance of Gennady Mashianov. I wanted to become a professional boxer, but he didn't have time, as he trained Bivol. And as you see, they achieved decent results. They have something to boast. Why not MMA? It was also interesting. At that time, I saw several Saint Petersburg teams with management, financial support, and prospects. That's why I switched to mixed martial arts.
— When you trained with Bivol, could you imagine he would be a cool boxer who would defeat Saúl Álvarez and become the best in his weight category?
— I was always Dmitry Bivol's fan, but honestly, I couldn't imagine that. I thought they were doing a great job, believed in themselves, and trained. I admire Dmitry Bivol and Gennady Mashianov for going so high! Kudos to them!

— What qualities helped Bivol achieve such success?
— He is very modest and well-mannered, and Gennady Mashianov, too. I always liked that.
— Sometimes, fighters become friends after their bout and start training together. How do you treat your opponents? Can you drink a cup of tea with them after the fight?
— Yes, it sometimes happens, but this is not my goal. I believe that after your fight, you should shake hands and say thanks for the bout, but I haven't thought about keeping in touch. If my rival wants to do it, I can discuss if we can go to a camp and develop together, but I won't take the first step. I don't see the point.

Bet on UFC with 1xBet
"Gane is a kind guy, a people person, I would never think he can hurt someone"
— This weekend will see a title rematch between Valentina Shevchenko and Alexa Grasso. Despite her loss in the first round, Shevchenko is considered a favorite. Is it right?
— I think yes. I believe Shevchenko will be angry and win.
— Ahead of time?
— Perhaps.
— Have you met Ciryl Gane? He always seems so calm and self-composed, but what's he like in real life?
— Yes, I've met him a few times. Sometimes, I even chatted with him in my imperfect English. I think he's very easy-going, positive, and good-natured. If I didn't know he's a fighter, I would never think he can hurt someone. He seems a kind guy, a people person who cannot offend anyone. I have recently encountered some highlights where he beat his opponent fiercely. I watched them and thought: "Is this really Ciryl Gane?" He looks so nice.

— This nice guy has recently beaten Sergey Spivak very soundly.
— I saw it.
— Many discuss his potential fight against Sergei Pavlovich, with whom he shares the first place in the UFC heavyweight rating. Who's cooler?
— I admire Ciryl Gane, but Sergei Pavlovich is from my country, and I respect him, too. I believe it will be a tough fight for Ciryl because Sergei is unbelievably strong.

Bet on UFC with 1xBet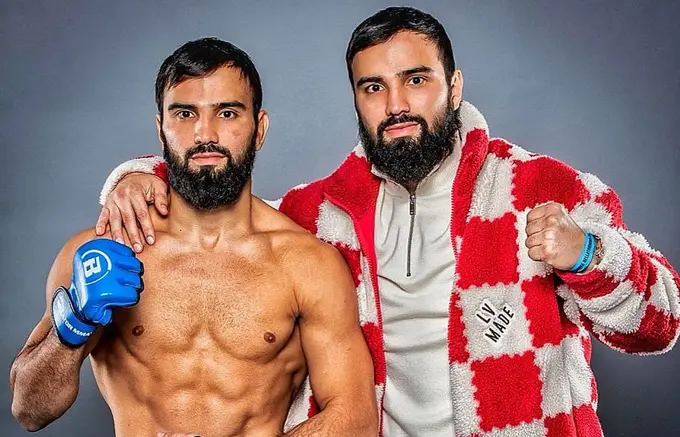 Famous Russian MMA Fighters Detained For Grave Crime: Details Of Criminal Story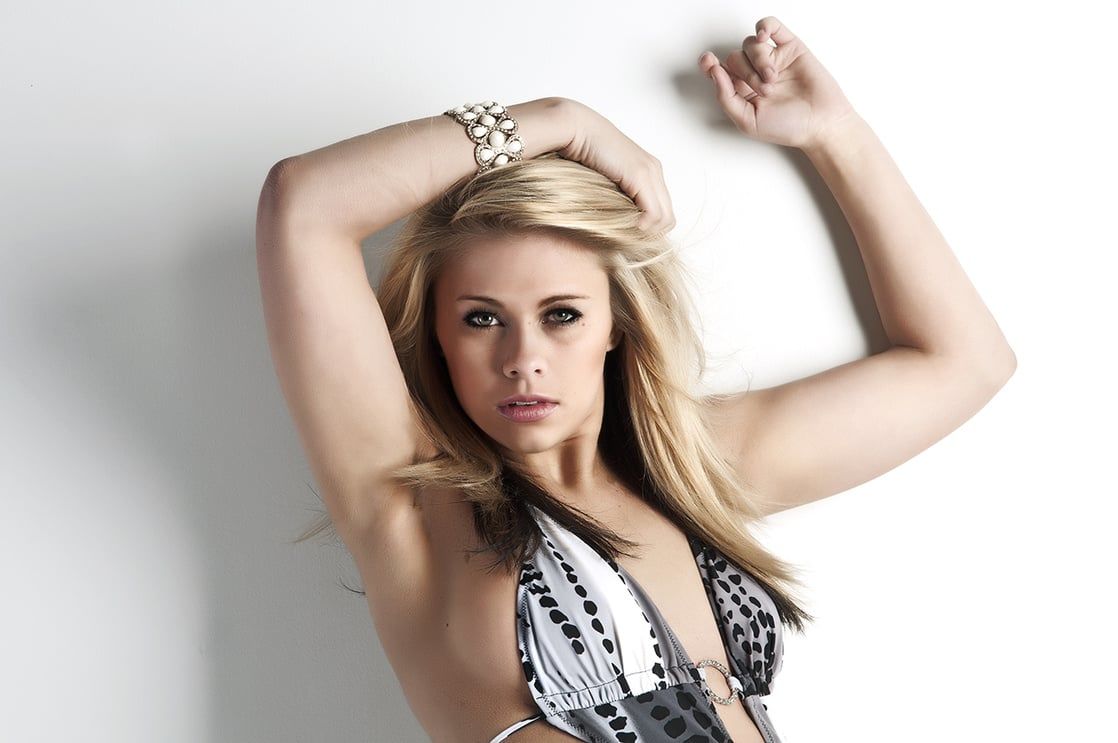 "I Made More Money in 24 Hours on OnlyFans Than in My Entire Fighting Career Combined:" a Provocative Decision of Women's MMA Problems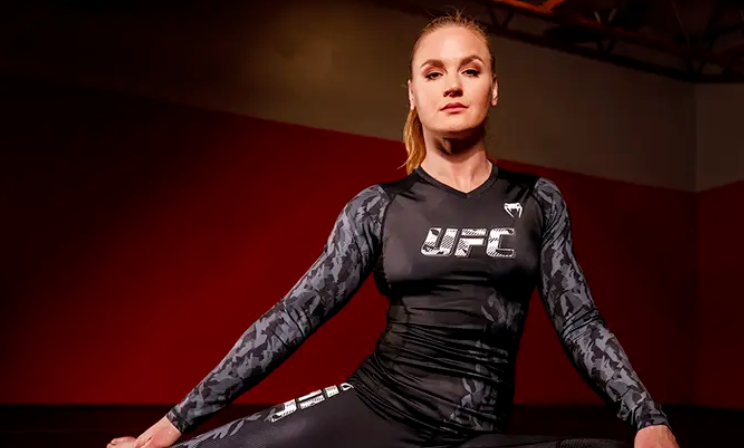 "Being On The Cover Of The UFC 5 Game Is My Motivation". Interview With Valentina Shevchenko Ahead of Her Title Rematch