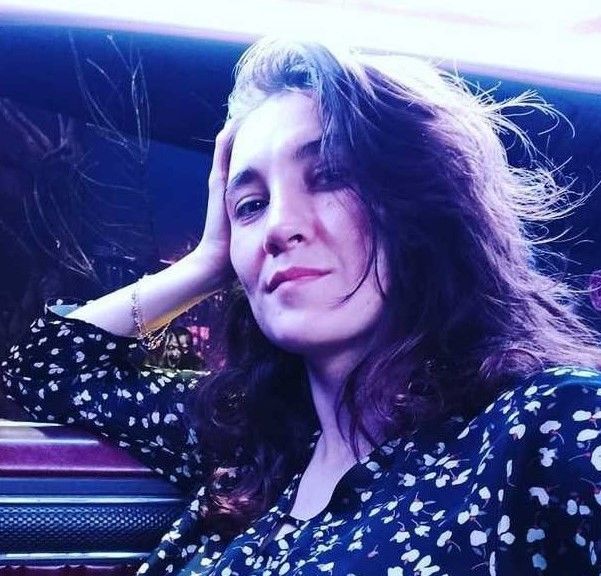 Bellator heavyweight champion Vadim Nemkov in a recent interview spoke about the upcoming tournament, which will feature his clubmates Fedor Emelianenko, Anatoly Tokov, and Nikita Mikhailov. The Russian also announced the approximate time of his bout against Yoel Romero.

Bet on MMA with 1xBet
"We will ask to organize the bout in April or May"
— Vadim, your fight against Yoel Romero was canceled. Has the new date been announced? Will you fight against someone else?
— There has been no date yet. Scott Coker, the organizers, and I will discuss this question at the upcoming tournament. Then they will tell us the date, and the opponent will probably be the same. We will ask to organize the bout in April or May.
— The bout was canceled due to an injury. Have you recovered?
— Yes. My brother had a bout on December 17. I helped him and had to get in shape, and got injured. Nothing serious happened. I had worked a lot for three months, then rested for two weeks, and started training again. My body just couldn't take it.
— You have extended your contract with Bellator. Congratulations! Which offer from the organization suited you?
— I think the third one. We discussed it with Bellator. They told us what they thought of this cooperation, offered us good terms, and we agreed.

— When you weighed the pros and cons, which pros were on the scales?
— My earnings were one of the pros. I had to have one more fight. If I hadn't agreed, I would have performed under the old contract, which had a different sum.
— The fight against Romero is under a new contract, and in the end...
— Four bouts in two years.
— We don't look behind Romero's back and just analyze the division. Who can be your potential opponents, given that the division has been cleaned up after the Grand Prix? Will you be signed to anyone?
— They promise to work in this direction. When I defeated Ryan Bader, people also said that the division was cleaned up, but then I was signed to Corey Anderson. I was offered to take part in the Grand Prix. I needed to fight against Phil Davis to dot the i's. Everything worked out. My new opponent was Julius Anglickas, whom no one knew. I had to fight for four rounds. There is also Karl Moore, who choked Karl Albrektsson.

Bet on MMA with 1xBet
"Fedor will win"
— Let's talk about Bellator 290. What are Fedor Emelianenko's advantages before his fight against Ryan Bader?
— I don't know. This is a bout between two seasoned fighters who have been through a lot over the years. I don't think any of them has an advantage. It will be a fascinating bout. Fedor and Ryan Bader can win, but I believe Fedor will do it.
— But you haven't explained why.
— Fedor can hit Bader in a standing position or smash him on the ground. Bader can also punch Fedor or win the bout using his wrestling techniques.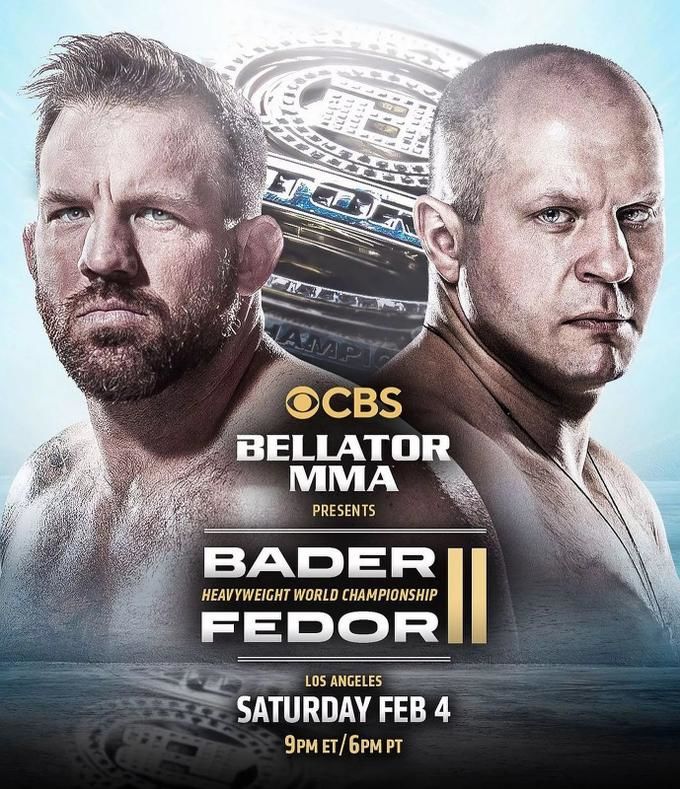 — The first bout between Emelianenko and Bader ended in the 35th second with the knockout by the American. Was it accidental?
— It was an accurate blow, not a lucky punch. Bader's signature blow helped him win many bouts and caused much trouble to other fighters. This was a well-placed blow at the beginning of the fight. Bader tried to beat me, too. But I was prepared, and his speed was not so high. I saw his blow and blocked it.
— He didn't land this blow on Valentin Moldavsky.
— But he did land another blow.

Bet on MMA with 1xBet
"It would be much easier with Mousasi"
— Right you are. Anatoly Tokov will also perform at the tournament. How did your friend's attitude towards Johnny Eblen change after you told him about your sparring with the American?
— Anatoly saw Johnny Eblen's bouts himself. I didn't surprise him. Tokov watched the bout against Gegard Mousasi and Johnny's previous fights. He knows that his opponent is difficult. He fights, beats, boxes, has fun, and enjoys the bout. Anatoly understands everything. My work with Eblen won't help. I cannot reproduce Johnny's fight, as he has been developing it all his life. I've only sparred five times and wrestled with him twice or thrice.
— Does Tokov have good defensive skills and a fighting style?
— Anatoly fights well and knows how to defend himself. Tokov has a good blow that should help him.

— Would you feel safer if Tokov's opponent was Mousasi, not Eblen? Perhaps fighting against Gegard is easier or more comfortable?
— Yes, it would be much easier with Mousasi. Gegard is in the twilight of his career. Unlike him, Eblen has fire in his eyes. I've seen him work hard in training, this man wants to win. But Anatoly also has fire in his eyes. The bout will be difficult for both fighters.
— Referees often stick to the "minus one point" principle regarding the Russians before the fight. This is why Moldavsky didn't beat Bader, Magomed Ankalaev didn't defeat Jan Błachowicz, and Petr Yan failed to win twice. Do you feel that an American wins if the opponents are equal?
— Yes, this happens with all guys who perform in another country against a local fighter. I experienced it in my confrontation with Corey. The last bout was even held in Anderson's home state. A Russian will obviously lose in a close fight, so you need to be head and shoulders above your opponent.

Bet on MMA with 1xBet
"Moldavsky will have a contender bout"
— Nikita Mikhailov will face Darrion Caldwell. The former Bellator champion had three consecutive losses. Can we be 100% sure that Mikhailov will win?
— You know, he has a difficult opponent. Caldwell lost to A. J. McKee, Leandro Higo, and Enrique Barzola. To good guys. Barzola showed he is quite a decent fighter in his bout against Nikita. And everything is clear with McKee. But I'm sure Nikita will win. Besides, he wants to change his style a bit and do more stand-up fighting. I encourage this. He fights differently in his bouts and during his training. If Mikhailov works in the cage the way he does in the gym, everyone will say, "Great job."
— Now let's move on to the next tournament. Valentin Moldavsky will fight against Linton Vassell on March 10. In theory, Fedor will defeat Byder, become a champion, vacate the title, and Moldavsky or Vassell will be the new champion. Right?
— I don't think so. They will have a contender bout, and then the winner will fight against Ryan Bader. A rematch.
— Ali Isaev is also a potential contender. He will fight against number 5, Steve Mowry, and is a former PFL champion.
— Ali is definitely a powerful fighter. He is good at freestyle wrestling and has improved his striking technique. I can't call him a contender, though, as one needs to deserve it. He was a PFL champion. This is a different organization. When fighters transfer to a new league, nobody knows how it all can turn out. We'll see.

"I am happy I will be Fedor's cornerman"
— Last year, Fedor Emelianenko was mostly an official. What is his shape now?
— He's in good shape. He trains a lot, he always comes to our training camps in Stary Oskol, works there, and shows us a lot. He is always in good shape.
— Emelianenko said that he had returned to give his trainees a chance to fight for high awards. He has achieved his goals, and soon you will be the team leader. Do you think the Nemkov Team will appear in a few years?
— I doubt that. I'm sure Fedor will remain with us and help us with everything. I didn't even think about it.
— Let's discuss the upcoming UFC bouts. Alexander Volkov will face Alexander Romanov. Will Romanov have an advantage?
— I don't think so. Alexander's height is very uncomfortable. He has learned to defend and is developing his skills. There's always a risk. I didn't think who could be the favorite.

— The Curtis Blaydes vs. Sergei Pavlovich bout will soon be announced. Will Sergei keep his knockout streak? Will he have enough stamina if the bout lasts more than one round?
— I don't remember him having problems with stamina. He doesn't have them while training in American Top Team, and getting to the second round can be a challenge for Blaydes.
— You once said that you changed your mind about moving to the heavyweight division after training with Pavlovich. His blows must be very powerful...
— Yes. You can fight against him at high speed and outplay him, but one blow and... He hits where it hurts, and his blows are heavy.
— What can you say about his fighting style?
— I haven't really fought against him. Sergei weighs more than 120 kg, and I was 101 kg at the time. I tried not to combat such heavyweights, as they can smash me easily. I fought only in a standing position, without any wrestling. And he develops his skills and knows his weaknesses.
— In conclusion. Please tell us what the upcoming Bellator 290 tournament means for you. How important is the main bout? Being with Fedor Emelianenko?
— I am happy I will be Fedor's cornerman during his last bout. I am pleased and proud of myself. There will be a good tournament and beautiful fights.

Bet on MMA with 1xBet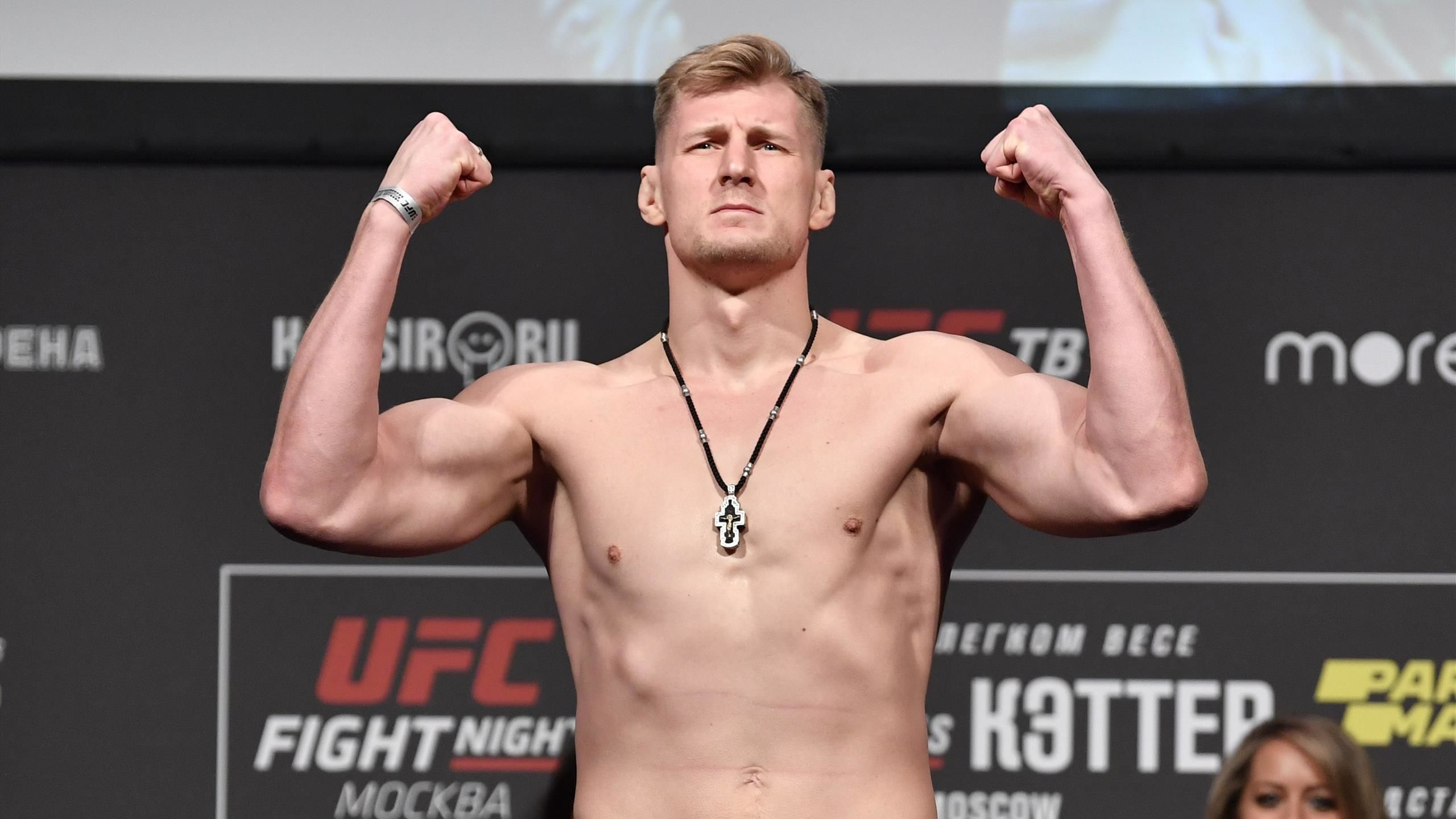 Volkov, Sylvia, Struve, and Other Giants: Top 10 Tallest MMA Fighters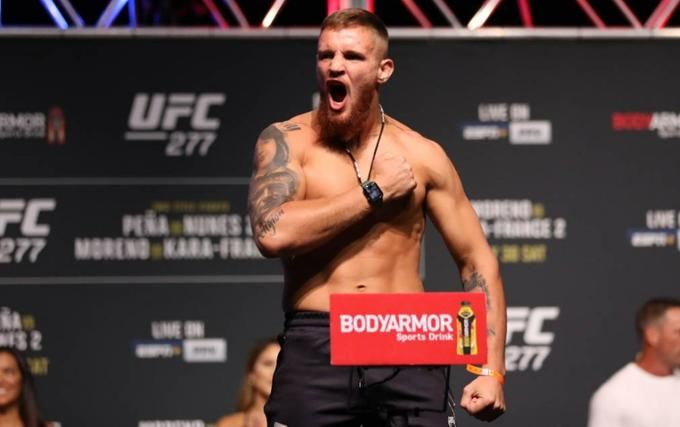 Ukrainian Fighter Severely Criticized for Mocking MMA Legend: Who is Ihor Potieria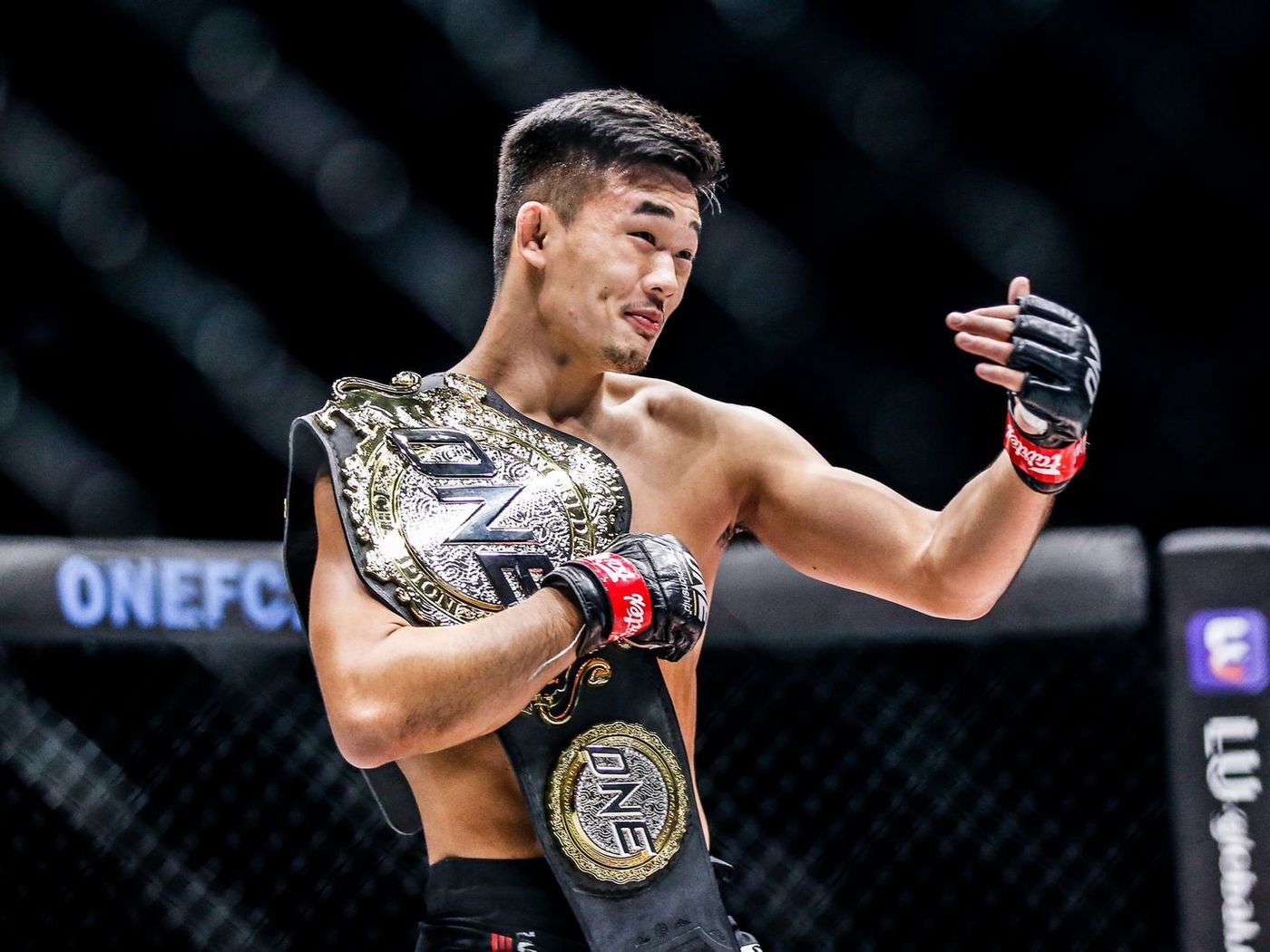 Double Champion of ONE and Khabib's Brother: World's Most Promising MMA Fighters Outside UFC