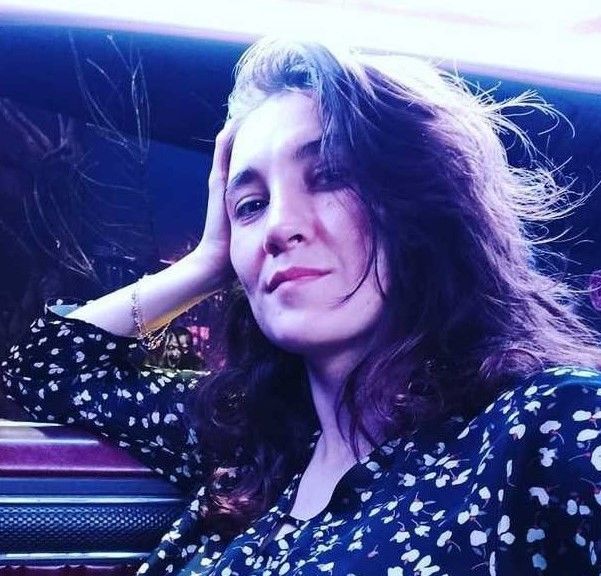 Today, we will tell you about the big guys in the world of mixed martial arts. This is an article about the 10 tallest MMA fighters!

Bet on MMA with 1xBet
Alexander Volkov (201 cm)
Drago is the first on our list. The Russian heavyweight is the tallest guy on the current UFC roster. Volkov has been fighting in the UFC since 2016 and is the 8th in the heavyweight division. Alexander started his performance in Dana White's promotion with four consecutive wins and was close to a title bout, but lost to Derrick Lewis via knockout at UFC 229, 11 seconds before the end of the last round.
After his first UFC loss, Drago alternates between wins and losses. However, Volkov was beaten only by top players: Curtis Blaydes, Ciryl Gane, and Tom Aspinall. The 34-year-old giant from Russia will prove himself in the best MMA league in the world. Dana White obviously respects Drago, as Volkov has headlined Fight Night tournaments seven times.

Tim Sylvia (203 cm)
Sylvia, former UFC champion with two belt defenses, fought from 2001 to 2013 and won the first 16 professional MMA bouts until he encountered Frank Mir.
In 2006, Tim had a title bout against Andrei Arlovski, knocked out the Belarusian Pitbull in the first round, became a heavyweight champion, and then had two belt defenses. On March 3, 2007, the Maine-iac lost his belt to Randy Couture at UFC 68 and has never reached the top.
Sylvia fought against Antônio Rodrigo Nogueira, Fedor Emelianenko, Mariusz Pudzianowski, and Tony Johnson but hasn't earned any championship titles.

Bet on MMA with 1xBet
Paul Varelans (203 cm)
The American giant nicknamed the Polar Bear is, unfortunately, no longer alive. Paul fought in the first UFC bouts in the 1990-s (UFC 6, UFC 7, UFC 8) but didn't achieve serious results.
Varelans's career lasted for 2.5 years (from July 1995 to July 1998), and he took part in 18 bouts, having 9 wins and 9 losses. The guy loved fighting; he delivered heavy punches (6 wins via KO), but sometimes was knocked out himself (7 losses via KO). In 1998, Varelans hung up his gloves and has never entered the cage since then.
In December 2020, the Polar Bear caught COVID-19. The disease progressed rapidly, and he was placed on mechanical ventilation, but his body didn't cope. Varelans died on January 16, 2021.

Wes Sims (206 cm)
The giant American ended his career recently, in 2016, although his record isn't impressive — 24-15-1-2.
The Project would never set the Thames on fire but took part in the UFC in 2003-2004. Wes would probably like to forget his UFC experience, as he had 3 losses ahead of time (2 KOs and a disqualification). Since 2004, Sims "traveled" across small promotions, where he had a powerful series of 8 wins.
In 2009, Wes participated in the ninth season of The Ultimate Fighter reality show. Although the American soon quit the project, he often appeared on the screen.

Bet on MMA with 1xBet
Gan McGee (208 cm)
46 is not such a big age for a heavyweight (for example, Aleksei Oleinik). But massive Gan McGee, with an outstanding nickname "The Giant" hasn't fought for 13 years (since 2009). The American debuted in professional MMA in 1999 and had 18 bouts: 13 wins and 5 losses.
The Giant McGee managed to get to the UFC in November 2000, where he lost to Josh Barnett via KO in the second round. After the loss, he left Dana White's promotion for a couple of years, returned with two wins, and participated in a title fight against Tim Sylvia. McGee lost in the championship bout and hasn't performed in the UFC since then.

Steven Shaw (208 cm)
The American heavyweight's career was short: he had only 7 professional MMA fights (his record is 5-2). Shaw's career took place in small local promotions and lasted only two years, from 2011 to 2013.
Although Steven has never fought in the UFC, Pride, Bellator, or Strikeforce, he had a cool promo video.

Bet on MMA with 1xBet
Semmy Schilt (210 cm)
One of the most noticeable fighters (in terms of height, not performance) in MMA history, Semmy debuted in professional MMA in 1996, and his strength was kickboxing.
Schilt had 23 out of 24 professional bouts in Pancrase, and in 2001, he got to the UFC, where he defeated Pete Williams and lost to Josh Barnett. Then the Dutch, with a resounding nickname "Hightower," went to the Asian promotion Pride, where he fought against monsters like Fedor Emelianenko, Antônio Rodrigo Nogueira, Sergei Kharitonov, and Yoshihiro Takayama.
In 2008, Schilt decided not to tempt fate and retired. Semmy can hardly boast of his MMA achievements, but he was a living legend in kickboxing: he was the only fighter in K-1 history to win three consecutive world championships.

Stefan Struve (213 cm)
When you think of "the tallest fighter in MMA history," Stefan Struve is the first athlete to mind. The 34-year-old athlete hasn't performed since 2020, but he has left a large footprint on mixed martial arts history.
Skyscraper fought in the UFC from 2009 to 2020, but he wasn't a serious opponent. Struve beat Stipe Miocic, Antônio Rodrigo Nogueira, and Pat Barry. But from 2017 to 2020, the Dutch ground fighting master (18 wins by submission) lost 5 out of 6 bouts and retired.

Bet on MMA with 1xBet
Paulo César da Silva (218 cm)
In the 2000-s, MMA wasn't a significant sport, and promoters attracted fans' attention by any legal means. And what can be better than freak show fights? For example, when a giant two-meter-tall guy fights against an opponent who is half a meter shorter?
Paulo César da Silva is a former Olympic basketball player from Brazil, an athlete from the World Wrestling Federation, and a New Japan Pro Wrestling superstar. The giant heavyweight signed his contract with PRIDE in 2003.
Silva fought from 2003 to 2006 but wasn't extremely successful: 2 wins and 6 losses. The Brazilian has never experienced a decision, and 7 of 8 bouts ended in the first round.

Hongman Choi (219 cm)
Che Man, the Techno Goliath, Korean Colossus — these are the nicknames of giant Hongman Choi, whose height was a little less than 220 cm. The Korean had more losses than wins (his record is 4-5), but who cared how the Techno Goliath fought? Seeing this giant in the cage or the ring was a unique experience.
Choi performed for 10 years, though with breaks, and fought against Fedor Emelianenko and Mirko "Cro Cop" Filipović (he lost to both). The Korean big guy had four wins via KO and was knocked out twice himself.

Today we have told you about the 10 tall fighters who terrified their opponents with their appearance. However, not all these guys achieved significant success in MMA promotions, and they often fought to entertain the audience.

Bet on MMA with 1xBet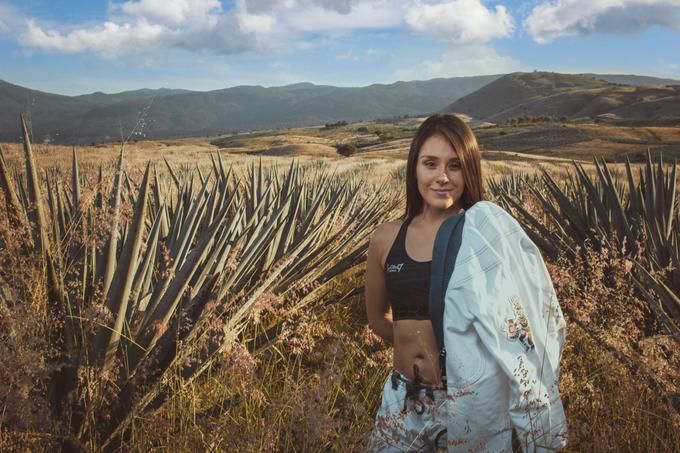 Alexa Grasso: Mexican UFC Cutie Hunting for Valentina Shevchenko's Belt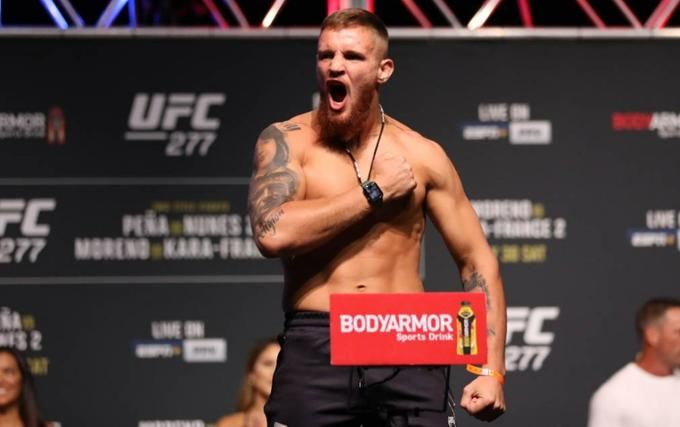 Ukrainian Fighter Severely Criticized for Mocking MMA Legend: Who is Ihor Potieria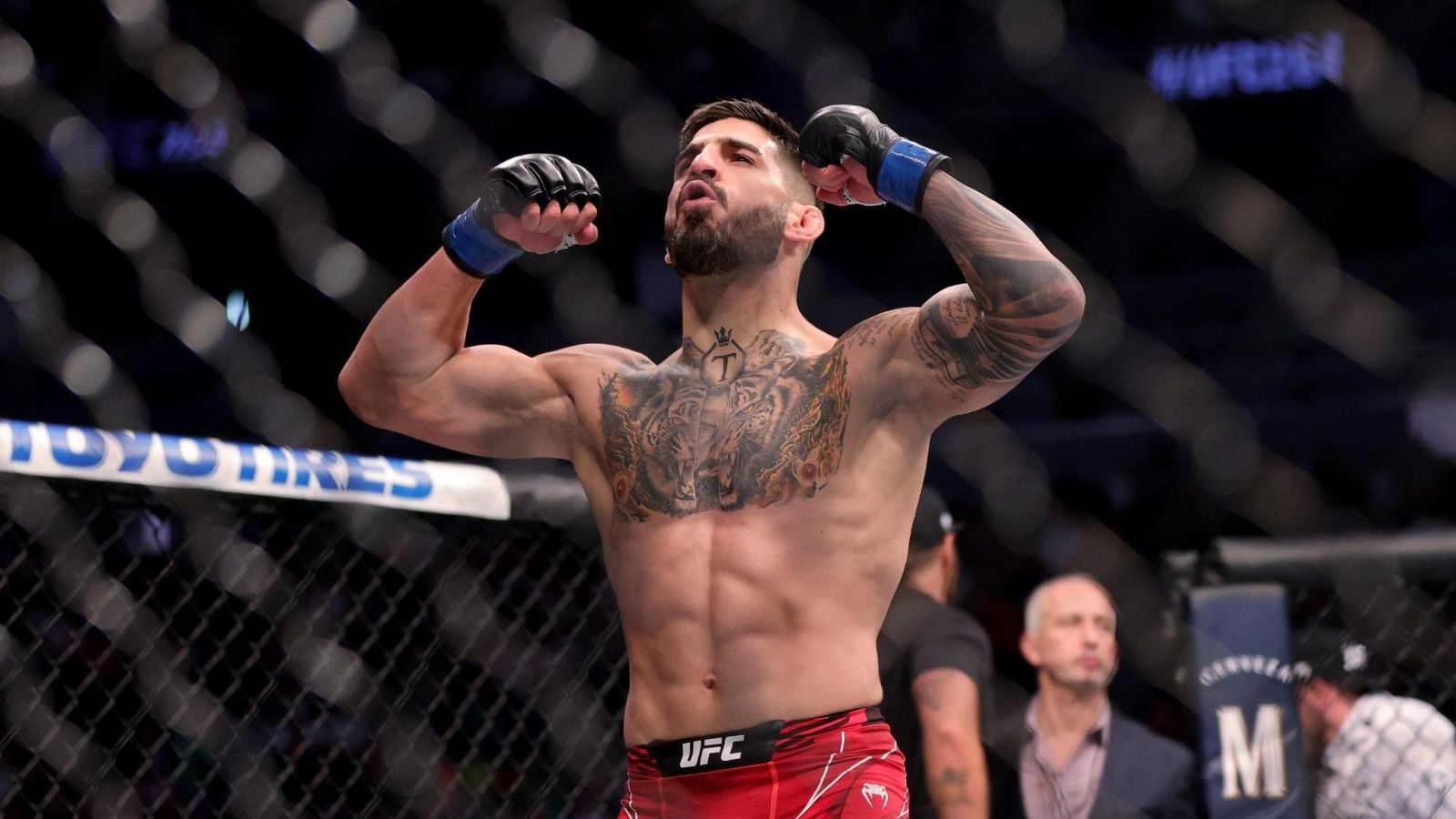 Georgian KO Artist and Undefeated Nurmagomedov: UFC Fighters to Watch Out for in 2023