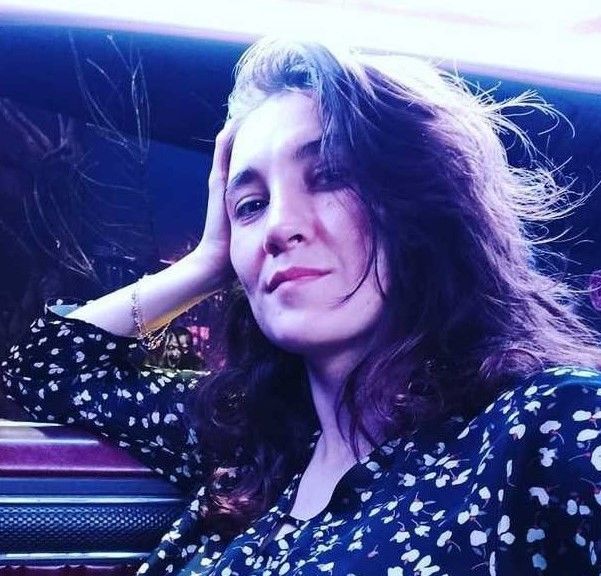 Popular YouTube blogger ink mate spoke specially for Cybersport.metaratings.ru about his trip to the PGL Stockholm Major 2021, NaVi's dominance, and goals for 2022.
Bet on CS:GO with 1xBet
— You're a pretty successful YouTube blogger. Tell us a bit of yourself and what beginners need to do to be successful?
– Sergei ink mate Shevchenko, 23 years old, was born in the village of Russkaya Polyana, Cherkasy region, Ukraine. I live in Cherkasy. Lovely city, I like it. I like to travel, but I'm happy to stay here, big cities don't attract me.
Beginning bloggers need a good idea and implementation (unique or poorly developed by someone else), faith, and desire to do it! Not just to go to YouTube to make money and subscribers for something, but precisely with the desire to create great content. This is one of the most essential aspects, besides belief in yourself, etc.
— You have a teammate, his name is Leha. How did you meet him? How did you start playing and living together?
– We don't live together. We lived together in Russkaya Polyana, walking together from school. I offered him some sunflower seeds, and he agreed to take them, so the relationship began. We had a company of guys from private houses. We were good friends.
— The PGL Stockholm Major 2021 recently ended, and you went there. How much did it cost you? Honestly, should fans of the teams take and fly to the Major as a spectator?
– For us it was costly, something like $5000, as we missed our flight back (because we didn't get enough sleep), secondly, we took the hotel where the players lived. Looking at a team fan, Stockholm is expensive. Any other city would be reasonable on a budget. But that's only if you're not afraid to live in a hostel if you can eat in cheap diners (we ate there, but not all the time). In inexpensive countries, if you rent everything in advance, the hotel is better to rent on the last day, because it will be cheaper, it will be $ 500-1000, depending on the country. I think it's worth paying this money for such emotions.
— Let's talk a bit of team results. Comment on each CIS team's performance in the majors.
– There's nothing to comment on individually. Everything was pretty much expected. The only thing that upset me was Entropiq. I saw the guys in the playoffs, and they had a great chance to reach that stage. VP also could have played pretty briskly and made the semifinals. Theoretically, they had a chance to beat G2.
Bet on CS:GO with 1xBet
— Will Natus Vincere be able to maintain its dominance over everyone until the next Major?
– It is not clear when the next Major will take place. If we're talking about half a year, in general, they have a good chance.
— What's next for Team Spirit?
– In my opinion, it will be the same as with Gambit after they won the Major in 2017. They were disbanded back then and took the young guys. It's cheap and cost-effective.
— Egor flamie is currently playing for Na'Vi Junior. Do you think he can still return to the tier 1 scene?
– It all depends on whether he needs it or not. I watched him play, and it seems to me like he's burned out, playing CS just because it's the only thing he can do.
That may not be true. I haven't talked to him and can't get into his head. This issue is a random one. For example, Abay Hobbit was able to come back despite huge problems in his career.
— You met Zeus. What was it like? What are your relationships like now?
– I think the same, semi-neutral, to be precise. We had a nice conversation. Danya is a great person in real life. We didn't discuss the situation with pro100, we wanted to discuss it at the interview, but because Alexei and I were editing all the time, unfortunately, it didn't work out. We had to interview in the morning, and we needed to sleep.
Bet on CS:GO with 1xBet
— What was the overall environment like in the arena? Was the pandemic affecting comfort?
– No, everything was great. Sweden is a country in which it is as if nothing had happened. Here it is, the joy of vaccinations, you realize that you can safely have the possibilities of the old world this way. You take it, you get vaccinated, and you enjoy it.
— Is it difficult for a content maker to get STAFF status in the majors? How is it done?
– No, it's not difficult. There is a particular form that you have to fill in. I wrote there and got the status. They could have refused it, but I don't know what the criteria are.
— What are your goals until 2022?
– All the goals that were planned have been achieved. Now we are just reaping the fruits.
— A lot of people misunderstand you a little in the sense that you often insult Leha. Provide an answer for these people here.
– Relax, bros. Just relax. The important thing is that you get emotions.
— Do you have any desire to go into analytics or to be a commentator, as many people are doing now?
– Two years ago, at the StarLadder Berlin Major 2019, I worked, I was invited. But I refused because the pay was too low. The salaries are low there. If you think that commentators and analysts earn much, you're wrong :)
— Whom do you see yourself in ten years?
– I have no idea.
— Where do you think the next major will take place?
– It would be very cool to have it in the CIS. We have the CIS-era. There is a probability that, unfortunately, it will not be possible to do that in Kyiv. Maybe in Moscow, but it would be cool to have it in Kyiv.
Bet on CS:GO with 1xBet