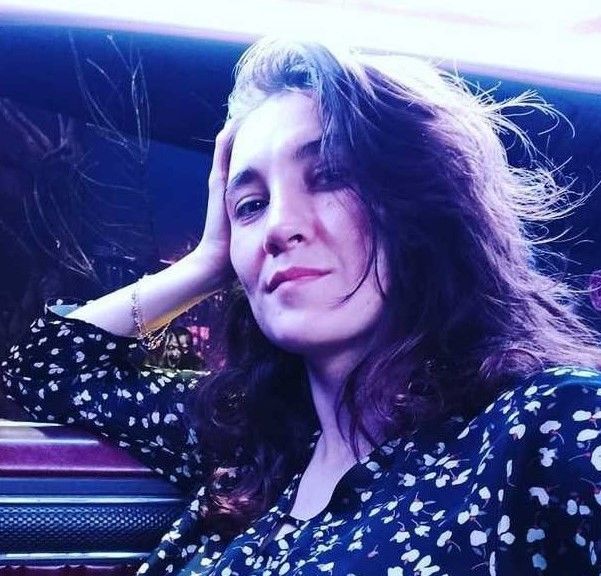 We continue our series of stories about the most outstanding girls from the world of eSports. Today, Maria Inverno Gunina took the position of sports manager at HellRaisers organization a few days ago.
How did Maria make it to such a high position? Is this job fundamentally different from her work at Alliance? Also, the answers to other interesting questions right now in our article.
Bet on Dota 2 with 1xbet
Maria's childhood and TV series The Cleverest
Maria went to an ordinary school in Voronezh and always had a good reputation. She studied with ease, so even without a lot of memorizing, she easily got A's. She attended music school, loved reading and talking to different people.
This is why she decided to apply for The Cleverest program to compete with others in the intellectual competition. She passed several qualifying stages, was invited to Kyiv for the program shooting and took part in 14 episodes. She repeatedly reached the finals and was runner-up three times, but she never won. Maria speaks about that as "the runner-up curse".
Bet on Dota 2 with 1xbet
How did you fall in love with games and get into cybersports?
Maria's major hobby from childhood was reading. Her parents even took away books and turned off the lights so that Masha could do something else, but she continued to read with a flashlight under the blanket. As Maria says, "Literature immerses you in a special world. It fascinates me".
This is where the fascination for computer games appeared too. Immersion into another world, learning new things, fantasizing about the impossible and everything like that. Maria's interest in games and thirst for competition led her to cybersports. First StarCraft, then Dota, basement computer clubs, amateur and semi-professional Lan's. She got on one of the women's teams, trained a lot, went to tournaments, played screams with other teams. Later she was called to another team, which Natus Vincere later signed.
Bet on Dota 2 with 1xbet
Maria never stuck to one thing: while playing for NaVi she kept a blog on the team website. After the decision to disband the team, Masha was offered to stay on as an author. Then Team Empire offered to host their social media sites. All that as a part-time job, simultaneously with her main job in support of Vkontakte.
Then, like many other famous persons in eSports, Maria's life was marked by StarLadder. Inverno was offered a job at the company as an SMM professional and later as a project manager with the prospect of heading the Hearthstone direction. Maria agreed and moved to Kyiv.
Then it happened. Hearthstone, Dota 2 broadcasts organization, working with English-speaking CS:GO talents as a manager and producer in some projects. Three years passed by like that, which resulted in a ton of experience and skills, a phone book full of useful contacts, and the desire to move on.
Winstrike and Alliance
The next workplace after StarLadder for Maria was Winstrike Holding, where Inverno was invited to build and manage the media department. However, it's difficult to call that job a success. A young, not fully built company with ambitions to become a market leader. The guys were actively entering more and more new areas, dispersing their attention and not having enough time to adjust the work of the existing departments.
Maria stepped into her new position right before The International 8. In a rush, it was decided that the media team would fly to Vancouver and will do the content from there, but there were several unforeseen difficulties. The operator did not get a visa. They had to hire an employee on the spot without profile experience. The employee responsible for social networking went on vacation. As a result, Masha had to supervise the SMM managers, who had pulled a knee copula before the flight to Vancouver and could not properly move.
A whole day of shooting mixed up with editing posts, overnight editing corrections, communication with Moscow, letters, documents, contracts, agreements. All that was not only with an inexperienced and unprepared team, but also without several key professionals.
The constant rush, superiors' scolding, nerves and stress, but the work is done, the department works, the projects are closed. However, negotiations over the contract extension lead nowhere, making it time to look for a new job. But then Maria was defended by the players, who had seen the huge amount of work she was doing. The guys offered the management of Winstrike to try Inverno as the team's manager, and everyone was happy with that option.
Bet on Dota 2 with 1xbet
Not a bad progressing roster, upwardly moving results. But all that was broken after a bad qualification for The International 9, a 0:3 defeat against Natus Vincere led by Sonneiko. The squad falls apart, as the collection of such ambitious people is not physically able to survive such a failure. Then there was agony, attempts to fix everything, replacements, and replacements, but ,the results were only worse from tournament to tournament.
Then it was decided to disband the current roster and assemble the squad from scratch. That's right, the very same squad with Daxak, mellojul, AfterLife, ALOHADANCE and RodjER. It seemed to start pretty well: a productive bootcamp, the easiest open qualifiers to the majors. But a disappointing defeat in the closed qualification. Again replacements, again a defeat in qualification for the next major, and again a breakdown of the roster for several reasons. The pandemic that began, the loss of motivation in the players, the lack of trust in such a large-scale and expensive project on the part of the organization, the lack of time and patience.
Maria decides to leave Winstrike. It started to work out with the Alliance organization, which could not find a competent manager for a long time. She was interviewed, got to know the team of players and employees of the organization, and began to build her work. Gained the opportunity to implement ideas and vision, which was lacking in Winstrike. Despite all the scepticism from the community, I got the result. Made Alliance, the best team in Europe in DPC season, got the guys to the top 9-12 on The International 10.
Bet on Dota 2 with 1xbet
HellRaisers Sports Manager
Maria returned the Alliance tag to the world Dota 2 elite and justifiably went for a promotion. Immediately after The International 10, she received an offer from HellRaisers, discussed it with the Alliance guys, received approval and support, then accepted the new challenge.
Maria's responsibilities will include "building an ecosystem that allows the club's lineups to win in her new position." Inverno will deal with the operational and business processes and their optimization to create the most comfortable conditions for the teams.
The first decisions of Maria and her team have already brought results. Dota squad HellRaisers won the fifth season of the Dota 2 Champions League. We'll follow the further progress of the team as a whole and Maria in particular. We wish the guys good luck and ever-progressing results!
Bet on Dota 2 with 1xbet