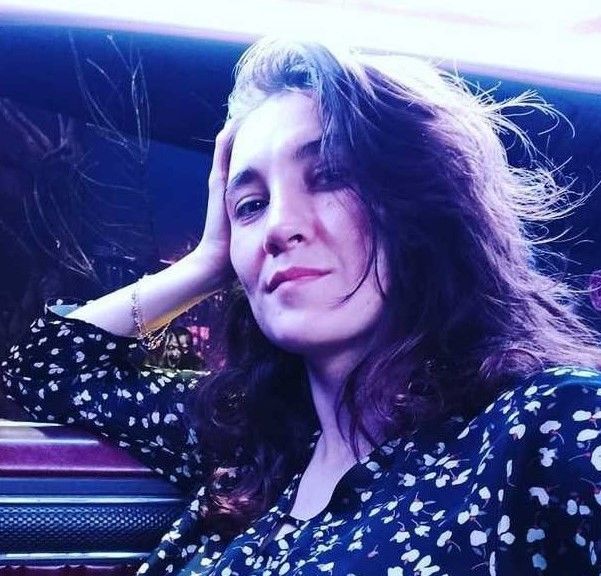 We continue our series of stories about outstanding ladies from the eSports world, and today we have an ex-Virtus.pro women's team player, RuHub commentator, and streamer Mila Alieva.
How did Mila start to be interested in computer games? How did she get into the Virtus.pro Ladies? Why did she finish her career as a professional player? What is she doing now? In this article, we will try to answer these and many other questions.
Bet on Dota 2 with 1xBet
Childhood and teen ages
Mila was born in Minsk, then moved with her parents to another city, but later returned to her hometown. As a child, she was not fond of computer games. She was excited by photography, dancing, music, and spending time with friends. She heard about WarCraft and Need for Speed, tried to play them, but was not engaged.
However, during one of Mila's gatherings, she argued with her friend. The friend dared her, claiming that she would never be able to beat him in Dota 2. Mila got excited and began to play hard. Team strategy made her think and calculate her actions and her opponent's moves beforehand, a sort of updated chess, where you need teamwork and the ability to press buttons in addition to a well-tuned strategy.
Bet on Dota 2 with 1xBet
Virtus.pro Ladies
A month passed, the guys played one-on-one, and Mila's friend pleasantly surprised her skill level. She did not stop there. She continued to play a lot, completely changing the rhythm of her life. Many of her friends, who were used to the fact that she was always the company's soul, did not understand her at all.
Mila started going to computer clubs, getting acquainted with other Dota players, assembled teams, played against each other, held mini-tournaments and leagues. She met her future boyfriend Jackal (an early Team Empire player) and beat him one-on-one.
Gradually, a new company was formed that spent more and more time together. Mila wanted more, and she wanted to play at a more serious level, to compete with good teams. The women's team was formed, which was later signed by Virtus.pro.
How did she start commenting?
Virtus.pro Ladies practiced a lot and played in tournaments. But, the girls and the organization wanted more. They wanted to participate in big tournaments and festivals, to win substantial prizes, but the industry was not ready. It wasn't easy to compete with men on the same level, and they did not want to hold separate large tournaments for girls.
That is why Mila agreed to make a live broadcast and comment on the match when she was offered the same at one of the tournaments. She began to stream, began to gather a good audience, and enjoyed the new activities, which she could dive into. She was lacking in professional Dota, where there weren't many tournaments.
Initially, she combined streaming with playing for the Virtus.pro Ladies team. But, gradually, the emphasis on personal streaming became more significant. Later on, the decision was made to close the Virtus.pro Ladies project completely.
Bet on Dota 2 with 1xBet
Relationships with Silent and work at RuHub Studios
When Mila was still playing in the team, during one of the tournaments, she met a guy named Airat. Then, their teams took second place (Mila's team in the women's tournament and Airat's team in the men's tournament). The guys began to communicate and play together. Initially, they visited each other, Mila went to Kazan and Airat to Minsk, tried to meet each other at some common events, and then decided to move to Kazan.
At one of the tournaments in Kyiv, where the Silent team showed a terrible game and lost to the opponent, v1lat allowed himself impolite words towards Mila, saying that Airat was more interested not in the game but the girl. But later, when Vitalii got to know Mila, he found out that she was not a cyber-tourist but interested in Dota, played and commented for a long time, and offered her a job in the RuHub studio.
Difficulties of working in the studio and haters
When Mila came to RuHub, she was the first female commentator in the studio. The audience treated the new studio member with hostility, writing that she was a close friend of the v1lat family. She was a terrible commentator and didn't know anything about Dota. She joined RuHub only because she was friends with Vitalii.
But gradually, the hate stopped. Mila joined the work process and became one of the RuHub studio's main characters. At the same time, she led her live broadcasts but changed their format a bit. She gave up commenting on everything and concentrated more on communications with the audience and spending time together.
Bet on Dota 2 with 1xBet
Nowadays
Nowadays, Mila lives in Moscow. Her long relationships with Silent are over, but the guys are friends now and still keep in touch with each other. Mila continues to work in the RuHub studio and develop her twitch channel. Now the girl is watched by several hundred people. They play games together, watch movies and communicate very closely in discord. In general, Mila's discord is a legend: they say that people find friends, relations, go to the movies together, fly to the sea and even get out of depression there. So visit it and make sure to say hello to Mila from the editors of cybersports.metaratings.ru.
Bet on Dota 2 with 1xBet