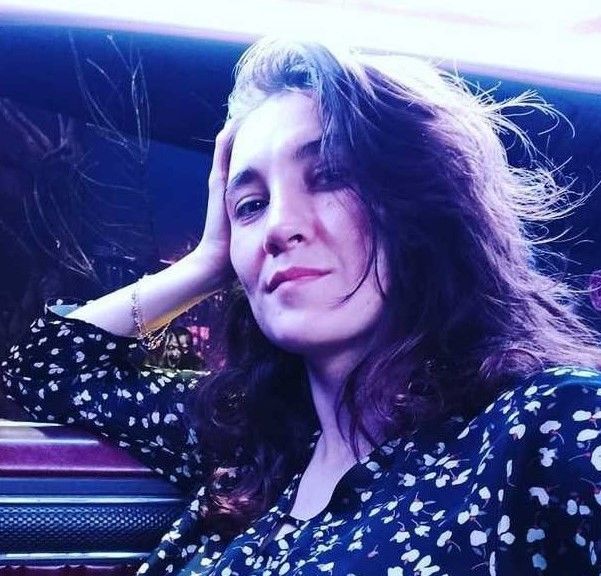 ESL One Malaysia 2022 has come to an end. The tournament was exciting, and its results were quite predictable. OG took first place at the tournament. The team keeps dominating the international scene, showing stable good results at LAN tournaments. Team Aster was on the verge of victory. The team played wonderfully during the whole tournament but lost the grand finals 0-3. Team Secret became the third. It is not a victory, of course, but it's not a bad result, either. Especially since Team Secret took the highest place among all the European teams that will play at the qualifiers for The International 11. Read what ESL One Malaysia 2022 was like in this material.

Bet on Dota 2 with 1xBet
The patch during the tournament
ESL One Malaysia 2022 started on August 23, and on the night of August 24, Valve released a new 7.32 patch. The update was large-scale, that's why the game changed dramatically right during the tournament. The developers changed the characteristics of many items and skills, rescaled the Streak Experience formula, and added a new Flagbearer Creep. The teams had to adapt to the patch during the official games. It was very entertaining to watch because a new meta was forming right before our eyes.

The trash talk on the scene
The trash talk right on the scene during the tournament playoff was an unusual part of ESL One Malaysia 2022. Before the first round of the lower bracket began, the players Dzmitry "Fishman" Palishchuk and Jonáš "SabeRLight-" Volek had an argument in the pre-match interview. It happened during the tournament's official broadcast on Twitch, but the quarrel wasn't real. This was how the guys wanted to attract attention to the confrontation. Their skirmish was as follows.

TSM — Team s*cks in Malaysia. Top 4 North America is top 20 Europe. So, you are gonna s*ck. Entity is gonna show you who the real chads of the stage are.

Dzmitry "Fishman" Palishchuk
Look at these guys. The only reason why they were in the top 6 at the last major was because of me. There is no reason they could go so far. Look at this guy [Fishman], a one-hero player. Clowns, I'll destroy you.

Jonáš "SabeRLight-" Volek
This is an excellent example of how one can make a little show during the Dota 2 tournament. The audience enjoyed the prank. We hope that there will be something similar at future tournaments, though not with Fishman and SabeRLighT-. We need more powerful players, for example, Сlement «Puppey» Ivanov and Kuro «KuroKy» Takhasomi. By the way, the match between TSM FTX and Entity ended 2-0 in favor of the European team.

We are defeating TSM. We had content. It was fun. We won 2-0 easily — the first map lasted 20 minutes and the second one was 30 minutes. In both games, they didn't have a chance from the tenth minute. I want to add that SabeRLight- and I are friends, and we planned the trash talk on the scene since the major. In the first game we played against TSM, so we immediately decided to make some content.

Dzmitry "Fishman" Palishchuk
Bet on Dota 2 with 1xBet
The 1vs1 replays
The ESL One Malaysia 2022 organizers made an unusual decision about the replays in the tournament's group stage. They decided that if two teams scored the same number of points and didn't have any other advantages, everything would be decided in a 1vs1 match at Shadow Fiend between the teams' mid players. It had never happened in professional Dota 2, but the decision was quite good.
It's funny that this match did take place, as Fnatic and Nigma Galaxy scored the same number of points. So, they had to decide who would go to the upper bracket and who would get to the lower one. In the end, the mid players' fight was between Armel "Armel" Tabios and Syed "SumaiL" Hassan.

The match itself also was quite a meme, as apparently, no one had clarified the rules of the game before it started. Because of that, SumaiL decided to buy a bottle with the first money but didn't take into account that in a 1vs1 match, runes appear in the fourth minute, not the second. This was the reason why the Nigma Galaxy's player lost. Moreover, in his final fight, SumaiL missed the coil and therefore, lost. Armel, on the other hand, made his team a winner in just five minutes, but it didn't help it much.

This 1v1 tiebreakers with sf are the best sh*t ever, hope more tos can continue with this.

Tommy "Taiga" Le
Bet on Dota 2 with 1xBet
The tournament winner
OG became the champion of ESL One Malaysia 2022, although it didn't play at its full strength again because the team's captain Mikhail "Misha" Agatov failed to get a visa. But this time, he was substituted not by Sébastien "Ceb" Debs as before, but by the roster's coach, Evgenii "Chuvash" Makarov. OG surprisingly shows stable results and a good game, although its players constantly change.
OG performed at the tournament well since the beginning of the group stage. It ended it with 3/1/1 stats, having lost only to BOOM Esports (this match didn't decide anything) and tied with TSM FTX. It helped the team take first place in Group B and get to the playoff upper bracket. There OG lost to Team Secret in a bitter struggle (1-2) and then began its triumphant march. The team beat Thunder Awaken (2-1), Fnatic (2-1), Team Secret (2-0), and Team Aster (3-0). The grand finals were as boring as possible, as OG was one step ahead of its opponents on all three maps. Sometimes, it let the opponent come back but still controlled the game.
It wasn't an easy victory for OG, but it was well-deserved. OG continues to be a team that gets in excellent shape right during the tournament and becomes almost unstoppable. We can safely say that OG is one of the best teams of this year.

Imagine rebuild a team from scratch, with players that barely attended any lans before, youngest amongst the scene. Into dominating the DPC and lifting trophies while overcoming standin challenges. @OGesports is magic, worth every effort. Couldn't be so proud

Sébastien "Ceb" Debs
However, OG has a serious problem. Rumor has it that the club is now working hard so that Misha gets a visa to go to TI11 in Singapore. However, unlike his teammates, he has almost never played at a LAN tournament and has much less experience. Because of that, during the tournament, he can become the team's weak link that the OG has never even considered before.
It must be hard for Misha, too, as he sees that the team wins without him. In such a situation, negative thoughts can pop into your head. But as we see, Misha is positive about the situation.

So f*cking proud of my team, such a long way to be where we at right now. Absolutely special group of people we have in @OGesports !!! WP!!!

Mikhail "Misha" Agatov
Bet on Dota 2 with 1xBet
Good performance
Team Aster showed once again that it could play Dota 2. The team performed well in the group stage and easily made it to the grand finals. After that, Team Aster began to fail. We can see that the Chinese team finds it difficult to play when there is so much attention on them and they are responsible for the whole region. The players' individual play is currently not the best, too. So, the team should change something before TI11 or it won't become successful. At the same time, second place at ESL One Malaysia 2022 is still a good result.
Team Secret started to play much better after Roman "Resolut1on" Fomynok joined it. With him, it has taken third place at the second consecutive tournament, which can definitely be considered a good result. Thanks to its new roster, now Team Secret is the main contender to win during the European qualifiers at The International 2021. The team should work on its morale, as after it was defeated by Team Aster in the playoff upper bracket, the players began to lose and could no longer maintain their high level of play.
Fnatic managed to show its best result in a long time during ESL One Malaysia 2022. The team's game at international championships hasn't been so good lately, but this tournament became an exception. Perhaps, the team performed well because it played in its home region and felt its fans' support. This is how Fnatic took fourth place at the tournament even without its carry and the best player, Marc "Raven" Fausto.

It could have been better
TSM FTX took 7th-8th place at the tournament. The team started well, but then quickly ran out of steam. Its problems began at the group stage. TSM ended it 0/5/0, that is, without wins or losses. Due to that fact, it got only to the lower bracket and was soon defeated by Entity. TSM has clearly given ground after the Stockholm major.
Nigma Galaxy also got only to the top 8. Although it finished the group stage better than TSM FTX (1/3/1), it failed to proceed to the playoff upper bracket. It was all because of the 1vs1 replays between Armel and SumaiL. This was why Nigma Galaxy turned into a loser and suddenly lost to Thunder Awaken. It can be called a failure, but we should remember that Nigma Galaxy played without its main star, Amer "Miracle-" Al-Barkawi. In this context, the team's result is acceptable.
Before ESL One Malaysia 2022, Entity had been considered a team that should demonstrate great results. After all, it had taken 5-6 place at PGL Arlington Major 2022 even though its roster hadn't been full. Everyone expected more from Entity with Ivan "Pure" Moskalenko. The team started very vigorously. It seemed it could get at least to the top 3, but it was suddenly stopped by Fnatic (0-2). So, Entity took 5-6th place again.

GG WP @FNATIC good luck next. Thank you for the great tournament @ESLDota2. I hope i will visit Malaysia in future one more time. What a pog country. Time to prepare and show our best at international quals.

Dzmitry "Fishman" Palishchuk
Thunder Awaken managed to get to the tournament top 6 again. It has become a tradition for the South American team. Thunder Awaken took 5-6th place at all the previous tournaments. It is quite a good result, but the team obviously wants more. At least, it plays well: fast and brashly, like a usual Southeast Asian team. Thunder Awaken almost beat OG in the match for the top 4, but after all, it lost 1-2.

Bet on Dota 2 with 1xBet
The worst teams
Team Liquid became the tournament's worst team. It took last place in Group B with 0/4/1 stats, having had no win. Team Liquid maintains its onliner reputation. It plays well online but loses all the LAN tournaments badly. And in general, the team's level of play has worsened a lot. The guys need to get back in shape if they want to go to The International 11.
Alliance took last place in Group A. The team managed to win two maps, but these were all its achievements at ESL One Malaysia 2022. Alliance keeps showing terrible play at each tournament. It is highly likely to be one of the first teams to leave the qualifiers and then disband.

We don't really think about losses and wins right now. We are mostly thinking about improvement and just glad to get better overall. So I didn't really pay attention to the losses and wins. I was just focusing on my game and that is the most important thing. I'm not sure about every single player but me personally I'm just focused on becoming the best player in my own role and nothing else matters. So I don't think about external factors.

Nikolay "Nikobaby" Nikolov
Two teams from Southeast Asia, BOOM Esports and Talon Esports, took penultimate places in each group, but they have different positions. The latter hasn't shown a good game, remaining a promising novice. And BOOM Esports has established itself as a strong roster, but in this tournament, it did not perform well. Perhaps, the team's very tight schedule is the reason, as a few days before ESL One Malaysia 2022, it played at another LAN tournament.

Bet on Dota 2 with 1xBet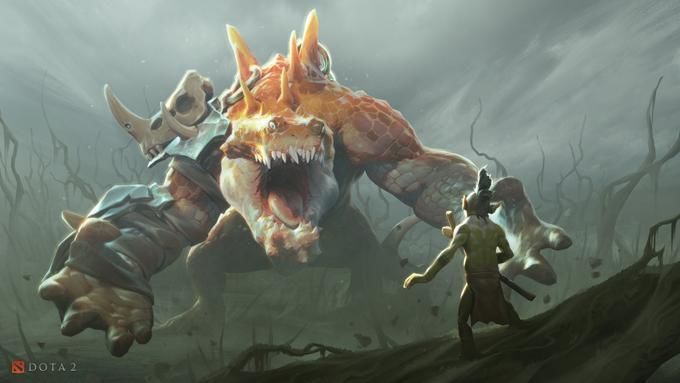 The new Dota 2 patch has been released!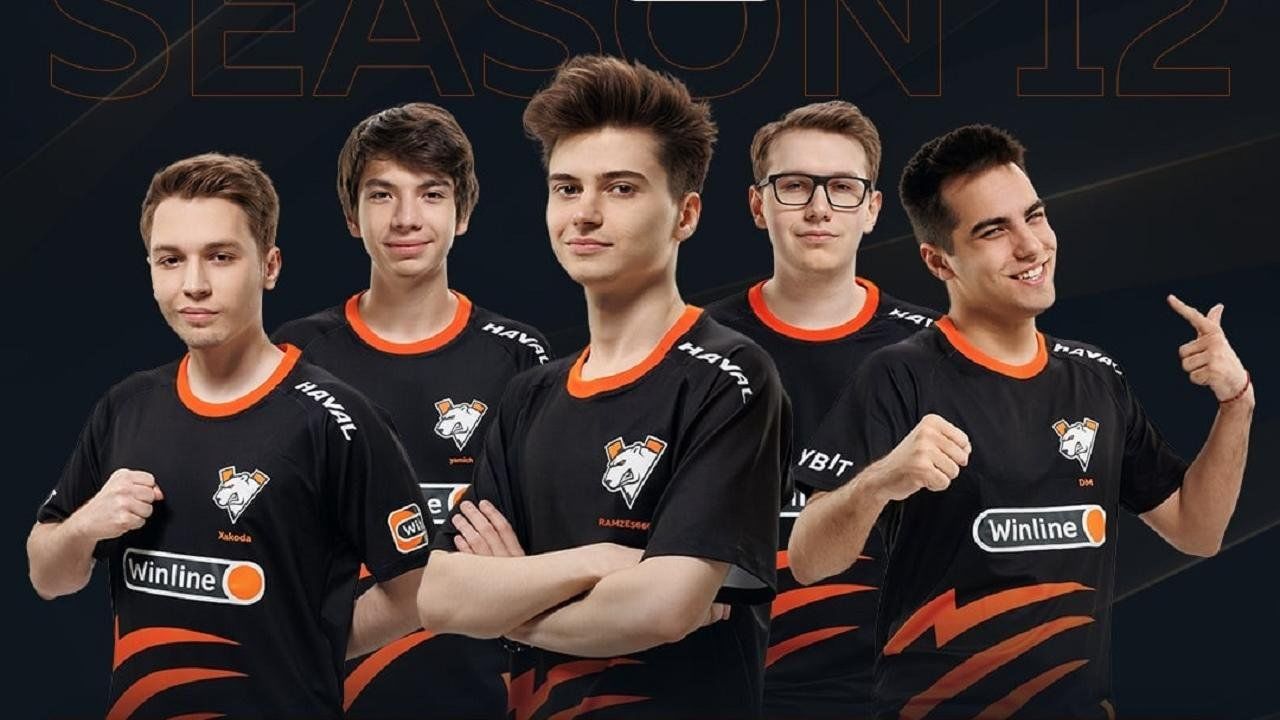 Who will join "the bears' den"? Selecting candidates for the Virtus.pro coach vacancy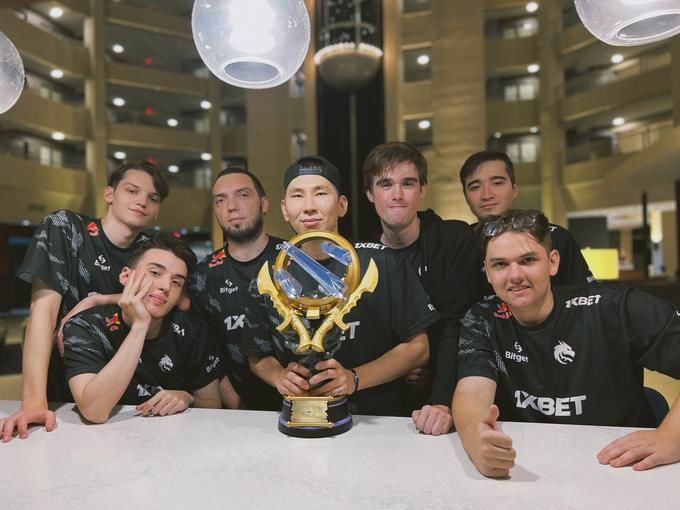 The Chinese wall is down: a recap of the PGL Arlington Major 2022