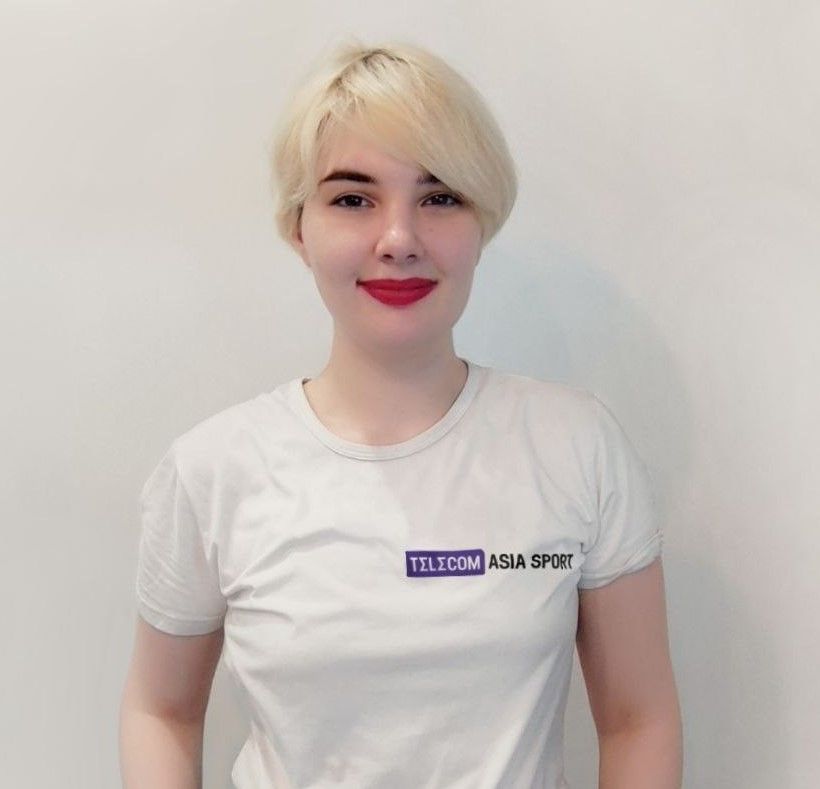 The 2022/23 figure skating season is over. The World Championships, the last tournament of the year, took place in Japan, where local athletes prevailed. The skaters from the Land of the Rising Sun won three out of four gold medals.

But the competition also had its share of scandals. Ilia Malinin, an American skater of Russian origin, performed a very impressive program: he became the first skater in the world to execute a quadruple axel at the World Championships. But the judges placed the 18-year-old in third place. In an exclusive interview with Telecomasia.net, Malinin's agent Ari Zakarian gave his opinion on what happened and also gave a summary of the season.

Bet on winter sports with Bet365
"The men's skating at the 2023 World Championships was one of the best ever. But it was also the biggest disappointment of the season"
- Ari, how would you describe your last season in figure skating in general?

- It was an interesting season. There were some ups and downs, but the final event - the World Championships - oddly enough turned out to be very interesting in terms of the lineup and the level. All in all, figure skating is still alive.

- Why " oddly enough"? Did you expect it to be much worse?

- There's been a lot of talk about that. This is the second season in a row that has been so strange. I was curious to see what would come of it. Especially since the previous big competitions, like the World Junior Championships in Canada, didn't really capture the public's interest. It was also unclear how the fans at the World Championships would react to the tournament after Hanyu's departure. As it turned out, the Japanese audience is very loyal to the sport.

- What do you think about the level of the World Championships - 2023 without the Russians?

- Ice dancing and men's singles were very strong. I've been coming to the Championships every year since 1997, and I've only missed one tournament. I can honestly say that the men's World Cup performances were some of the best ever. They all had different interesting programs with various approaches. It was a real show on the ice. I also liked the dancing, even though I know the least about it. There were some good pairs performances as well.

Bet on winter sports with Bet365
- And what do you think about the level of Russian figure skaters in domestic competitions?

- I haven't followed Russian figure skating so much this season because I've been working with Ilia Malinin. But I can say that their level was very high. And I also liked the organization of the season in Russia. I applaud all the approaches that the Russian Figure Skating Federation has implemented. The federation has even been dressed the guys really well for the whole season.

- The current season has been dominated by the Japanese school - three gold medals at the World Championships. What made them so successful?

- I wasn't surprised by the Japanese success. Their skating started to improve in 2006. During that time, they built up the training of the skaters, the federation helps them professionally. Not only do the Japanese have top skaters, but they also have a good reserve in general. For example, there's Mao Shimada in the juniors.

I wasn't surprised that Miura-Kihara won. They've been making steady progress over the past few years. As for Kaori Sakamoto's win, the girls were all competing at about the same level. No one was going for the quadruple, but the Japanese girl had a powerful, fast program. That was her main advantage, plus the home crowd helped.

Like I said, the men were at the top of their game. All the guys performed brilliantly. And at the same time, the figure skating tournament was the biggest disappointment of the season. There is no way you can put Malinin's performance that low.

Bet on winter sports with Bet365
"In Malinin's case, 'God gave him wings'"
- Why did you think Malinin's performance was so underrated?

- First of all, I would like to "thank" the wise guys, commentators and figure skating specialists. They just don't understand what it takes to perform a quadruple jump, especially a quadruple Axel. And they say the athletes should learn how to skate, instead of skating like Pinocchio. But I can say: "If God wanted us to fly, he would have given us wings. Or in Malinin's case: "God gave him wings, so why would he walk?"

Mankind is always pushing for records, and athletes are trying to do things that will change their sport. Ilia performs outstanding jumps, but his quadruple axel is rated lower than the triple. This is absolute nonsense! I think it will take 5 years before we see the next skater who jumps like this. But if the rules and scores stay the same, there won't be people like that and our sport will stop developing, like pairs skating.

Bet on winter sports with Bet365
- In your opinion, has the development of pairs skating stopped?

- At one time there was a spurt for quadruples, and it was probably because of the injuries that everything went back to the way it was. In 1983, Selezneva and Makarov skated the same elements that skaters do today. So one can say that pairs skating has been stagnant for 40 years. Yes, there has been some progress and there are some interesting programs, but the technical level has remained the same, with the addition of more variation of triple jumps - and that's something only a few people do.

This is probably the reason why interest in pairs skating is declining. In the days of Gordeeva and Grinkov, Underhill and Martini, the performances were spectacular and people came just to see these pair dance. Now it's completely different - the audience comes to the pairs performances because they are part of the overall tournament.

- Is that what happened at the World Championships in Japan?

- It was a different situation because the audience was hoping that Miura and Kihara would win. And they deservedly took the gold.

- So if Malinin gets a bad score in the future, figure skating will come to a standstill?

If the judges are going to rate the quadruple Axel so badly, why should we do it at all? Let's just work on step sequences, nice jumps and smooth lines. But then our sport would be different, more like Dancing on Ice show.
I am not saying that Ilia has tremendous skating skills and can compete with the greatest Jason Brown. However, we have skaters who do great triple jumps but are afraid of quadruple jumps. And Ilia is not afraid.


When these skaters try to do a quadruple jump, more often than not they fail, and then their whole program falls apart. And I've never seen an athlete who only knows triple jumps dare to do quadruple jumps and then skate the program cleanly. Probably only Latvian athlete Vasiļjevs did it at the last World Championships.
Bet on winter sports with Bet365
"People will tell their grandchildren about the jumps of Malinin, Trusova, Shcherbakova, not about beautiful step sequences"
- Is it really so difficult to perform a quadruple jump?

- If you dare to do at least one quadruple jump, everything else becomes very difficult. That's what I can say as a former figure skater. The focus is completely different. And Ilia went for the quadruple jump at the beginning and was completely misjudged. In fact, the judges even spat in his face, as if to say, "Why are you showing off?"

And after the first quadruple, Malinin did five more quadruples and a cascade of a triple Lutz and an Axel. There are probably only two or three skaters in the world who can do that. Besides, this can only be the first element, it would be a problem to do it as the second or third. And Ilia performed this element at the very end. Professional skaters see and understand such things.

Yes, he needs to work on his skating, I agree. But once again I must say that the quad is a completely different level of concentration. You say that Ilya skated badly in other aspects. But you have to understand that at that moment on the ice the skater is thinking only about these jumps, these crazy elements. And trying to show some smiles, some edges between these elements is another story. I hope the judges there have worn skates at least once in their lives. They have to understand what it is and how difficult it is.

And I know that the Japanese audience came to see the quadruple jump live with their own eyes. When people tell their grandchildren about figure skating, they will talk about Malinin's jumps. They won't talk about the fact that at the 2022 Olympics in Beijing there was another skater who had beautiful step sequences, but about Alexandra Trusova, who did five quadruple jumps. And Anna Shcherbakova, who performed two perfect quadruple Lutzes.
Bet on winter sports with Bet365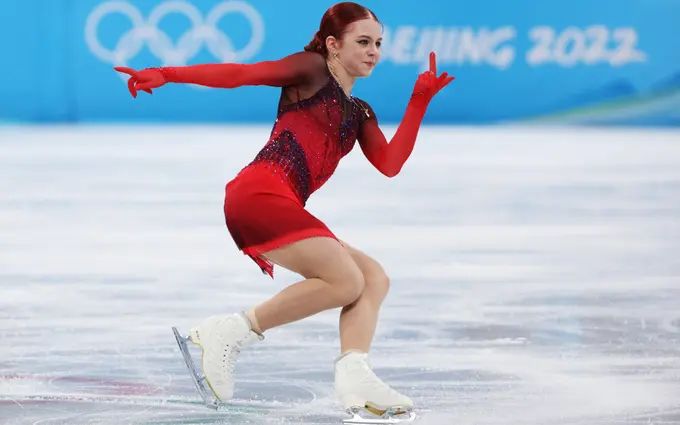 Ilia was aware of the danger of being underestimated, but he performed the axel anyway. In an interview he said that he couldn't help but do it because he saw that the audience had come and was waiting for his program. It's like a circus: the performer always wants to do the hardest stunt. Like a quadruple somersault to please the audience. Ilia wanted to make the audience feel the same way. But the judges gave abysmal marks to all the components.

- All of them?

- Let's just say that if there was a scale for misjudging, the World Championships would get a 10 out of 10. The judges didn't care that a young 18 year old kid was making history and moving the sport in a different direction. And if they had a chance to punish him, they would punish him as much as they could. They tried to pick apart everything they could find.

- Maybe it was because the championship was held in Japan, the home country of the winner, Shoma Uno?

- I can't say. Maybe it was their personal opinion. I don't want to talk about the other athletes. I'm very happy for Uno, he's a great athlete, a champion, a hard worker. Cha Jun-Hwan also showed us great, outstanding skating. Well done, I take my hat off to their skating.

It's just a shame about Malinin. It's the first time someone does a quadruple Axel at the World Championships and everyone just takes it for granted, as if nothing happened.

And I want to say this: I know that the whole world was ready to discuss Malinin's performance the next day. I personally interacted with them - most of the world's top journalists and TV channels were ready to cover it. I'm sure that Ilia would have been in the headlines all over the world. It would have given our sport tremendous exposure to other people. The world was waiting and ready to broadcast it on the biggest networks and news feeds. But when it was judged so dismissively, everyone stopped talking about his program.

Bet on winter sports with Bet365
"Three very serious companies were ready to invest in figure skating, but after Malinin's terrible score, they refused"
- Do you think Malinin could have improved the image of figure skating?
- I'm one hundred percent sure. He would have raised the image of figure skating to another level, which would have brought huge financial investments as well. I'm sure that many sponsors and big companies would have joined in and started investing in figure skating. But the World Championships were over, Ilia jumped, and yet the information bomb did not go off.
Unfortunately, the mathematicians at the judges' table do not look any further than their eyes or the rink. They don't think that the next generation of skaters will stop progressing. Sport evolves when a person sets a record. People are always trying to be the best and to push themselves. And then the audience follows those sports even more closely.
Take Alex Ovechkin, for example. The whole hockey world watches every Washington game when he plays because they want to see him score. Everyone is watching his race to Gretzky's record. People watch the Capitals, they go to the arenas, and apparently the team isn't going to make the playoffs. Ovechkin himself isn't really running the ice like McDavid, but everyone's still watching him. That's pretty much how I see the situation with Ilia.
Bet on winter sports with Bet365
- So Malinin could have brought some sponsors to figure skating?

- I personally had three very, very serious companies that were ready to invest specifically in figure skating. But after this terrible result, they abandoned their plans.

You know, I could try to describe Malinin's case differently. Let's say a person jumped to, let's say, the eighth floor. Then everybody would call their friends and say, "There's a guy jumping to the eighth floor, get over here fast!" It would have been a great marketing move.

Because the average viewer, who knows nothing about figure skating, would say, "Yeah, we heard that an American with a Russian last name is doing a four-and-a-half turn jump". They're not going to discuss the forward or backward runs. That's what the things important for marketing are. After all, the main motto of the sport is "Faster, Higher, Stronger," not "Prettier, Brighter and With a Smile".

"All the figure skating officials in the world told Ilia, 'Honey, don't show off, don't do quads'"
- Do you feel that the Nathan Chen story is repeating itself? After all, they didn't start giving him high marks until the end of his career.
- Yeah, that's what a lot of people say. They think we have to step back, we have to start training the outside edge, the lobe, or something. I laugh when I hear that. We had a unique experience. Nobody will be able to repeat the kind of technical skating that Ilia showed in the next 10 years.
- Do you think that people like Malinin appear every ten years?
- No, people like Ilia are born every 100 years. And I'm not saying this as his agent, but just as someone who watches figure skating.
Bet on winter sports with Bet365
At the end of his program, Ilia performed an acrobatic element which I am sure no one can do. Yes, there are a few acrobats on the ice who do it, but Ilia was the first among figure skaters. And he added this element at the end of the program, not at the beginning. And nobody even noticed!

- What is this element?

- At the end of the program, he did a spiral jump through a half somersault. This element doesn't even have a name! Most likely, this element will be named after Malinin. I hope people will talk about it. Not just for publicity, but to let the world know that on a certain day of a certain year, an athlete with a Russian name performed an element that nobody else does.

- Do you think that this historic moment for figure skating is completely lost? Will Malinin be able to make his program even harder in the future to create another sensation?

All the figure skating officials in the world told Ilia, "Honey, don't show off, don't do quads. You better take a step back and work on your skating level, the quality of your jumps, the quality of your foot position. Focus on that! Improve that!"
The point was that no one was interested in what Malinin was doing. But the audience wants something else. And the officials want him to skate like most people. So his future programs depend on his coaches. If we don't see outstanding elements in the next competitions, we won't have to explain why he simplified his program.

- Next year, the World Championships will be held in Montreal. It's close to the USA, so Malinin can be the major star of the tournament, unlike here in Japan. Do you think the fact that the whole hall will be there for him will help Ilia? For example, the judges won't have any ideas to give him lower scores, etc.?

- I don't know. I repeat, I'm not questioning the other skaters who did great and deserved their places. What I am questioning is that they gave humiliating scores for the quadruple Axel, it was disdainful and cynical. Let's see what the future holds.

- What can we expect from Ilia's quintuple jump?


- I can't say right now because we don't even have the cost of this quintuple vault. I think it is realistic for Ilia to perform this element. But whether he will do it in the future is another question.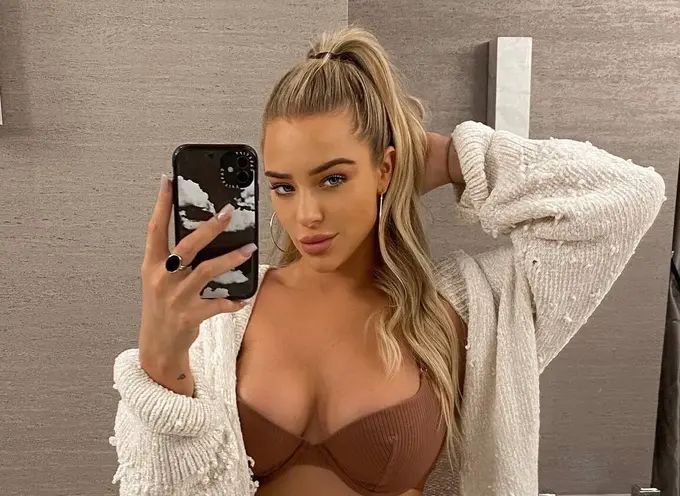 All Grown Up! Top 10 Most Beautiful Footballers' Daughters: From Maria Guardiola to Emma Mostovaya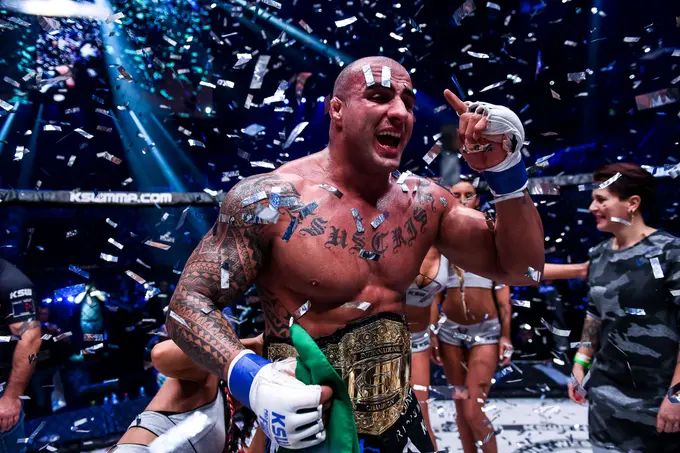 Fernando Rodrigues: Martial Arts won't Help Against Armed Criminals. Interview with Former KSW Champion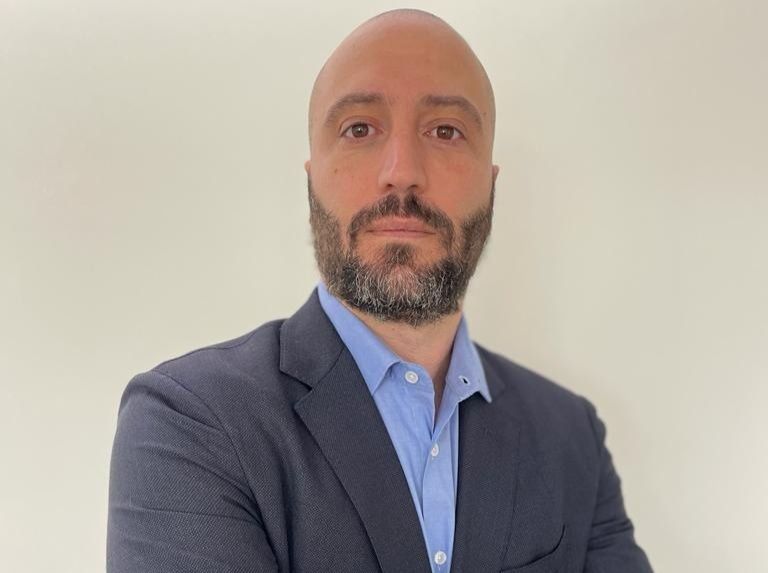 Yago Fernández: I Was at The Academy With Ronaldo, But I Didn't Expect Him to Become Such a Star. Interview with Sporting and Real Madrid Graduate