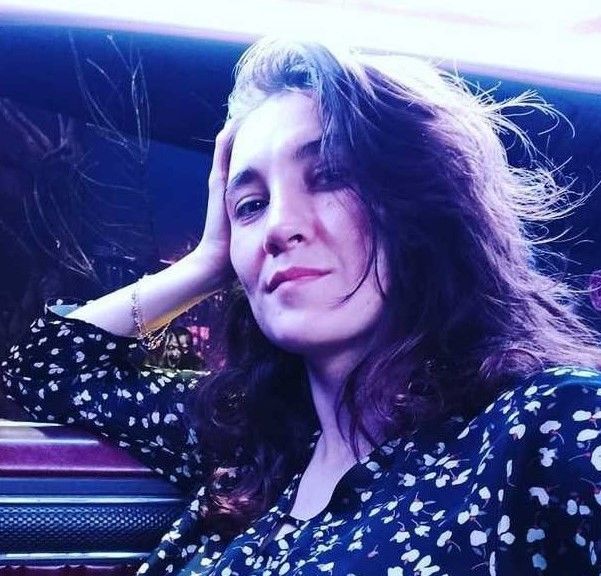 On the night of June 27, legendary MMA fighter Aleksei Oleinik will have a very important fight against Ilir Latifi. This bout which will be held at the UFC tournament on ESPN 33 will determine the "Boa Constrictor's" career prospects. It's difficult to imagine, but this bout will be 77th in Oleinik's professional career. Aleksei has a whole range of records in mixed martial arts, and his career could be a story for a film. In this material, we will tell you the main facts about the master of choke holds and his career.
Bet on Aleksei Oleinik vs Ilir Latifi
Fact No. 1
Aleksei Oleinik was born on June 20, 1977, in Kharkiv, Ukrainian SSR, Soviet Union.
Fact No. 2
In his childhood, Oleinik was actively engaged in martial arts but couldn't find his calling for a long time. He tried himself in karate, judo, and taekwondo but didn't stay anywhere for long. Everything changed when at the age of 19 he got into Kharkiv's "Klan Minamoto" club where he took up Japanese jujutsu guided by Gennady Minka.
Fact No. 3
Aleksei debuted in MMA on November 10, 1996, at the "Klan Minamoto" tournament. Oleinik fought in 3 bouts in 1 day, in which he had three inside-the-distance victories. Aleksei beat Aleksandr Kruglenko (by submission), Sergei Zalikhvatko (by TKO), and Artyom Kondratko (by submission).
Bet on Aleksei Oleinik vs Ilir Latifi
Fact No. 4
Oleinik moved to Russia in the early 2000-s where he took up combat sambo.
Fact No. 5
At the beginning of the 2000-s, the fighter focused on combat sambo, taking a break in MMA. In 2001, Aleksei won Eurasian Combat Sambo Championship. In 2003 and 2004, Oleinik took gold at Russian championships, and in 2005 and 2010, he became a world champion according to the International Sambo Federation. Moreover, he won the Moscow Championship, the World Cup Stage "Anatoly Kharlampiev Memorial," and the international tournament in memory of Dolgolenko.
Bet on Aleksei Oleinik vs Ilir Latifi
Fact No. 6
Aleksei Oleinik is one of the few fighters who performed for two countries. Oleinik fought as a Ukrainian athlete most of his career, but in late 2014, he became a Russian citizen. We should note that at the end of December 2015, Oleinik was banned from entering Ukraine.
Fact No. 7
In 2010, Aleksei performed in the famous Bellator promotion. Oleinik took part in the Heavyweight Grand Prix where he defeated Mike Hayes by split decision in August 2010 at Bellator 26. But in the next bout, which was held in September, Aleksei lost to Neil Grove by TKO. That was the end of the fighter's Bellator career.
Bet on Aleksei Oleinik vs Ilir Latifi
Fact No. 8
Oleinik's wife, Tatyana, is his manager and corner. The couple met in 2007 when Aleksei had a difficult period in his career. Tatyana talked the fighter out of ending his career and became his important partner in the MMA world. The couple has five children — three boys and two girls.
Fact No. 9
Aleksei debuted in UFC in June 2014 at the UFC Fight Night 44. Anthony Hamilton was his opponent. Oleinik won this bout by submission in the first round.
Fact No. 10
Oleinik specializes in wrestling. He had 46 wins by submission and choke holds, which is 78% of his total professional wins.
Fact No. 11
Aleksei is the first and the only fighter in UFC history who won via Ezekiel choke. In January 2017, Oleinik made Viktor Pešta surrender at the UFC Fight Night 103, surprising the audience with an unusual technique. Aleksei repeated his achievement in May 2018, winning against Júnior Albini. During his professional career, Oleinik had 14 wins by his signature choke hold.
Bet on Aleksei Oleinik vs Ilir Latifi
Fact No. 12
Oleinik has a "Boa Constrictor" nickname, which he got for his love for submission and choke holds. Besides, Russian fans often call Oleinik "Uncle Lyosha."
Fact No. 13
Aleksei had a range of records. He is the only fighter who managed to win in four decades: 1990-s, 2000-s, 2010-s, and 2020-s. Oleinik had more fights than others from the UFC rosters. Besides, "Boa Constrictor" is a record holder among Russian fighters for the number of fights held. Oleinik had 76 professional bouts, he is slightly ahead of Alexander Shlemenko. The "Storm's" track record includes 75 fights.
Fact No. 14
"Boa Constrictor" gained five Performance of the Night bonus awards. He was awarded for his fights against Jared Rosholt, Viktor Pešta, Júnior Albini, Mark Hunt, and Maurice Greene.
Fact No. 15
44-year-old Oleinik had 59 wins, 16 losses, and 1 draw. In his last bout, which was held on June 19, 2021, Aleksei lost to Sergey Spivak at the UFC on ESPN 25 by unanimous decision.
Oleinik is currently on a three-game losing streak. His loss in the bout against Latifi can put an end to his professional career. But there is no doubt that "Boa Constrictor" will do all his best to demonstrate his high level of play and make his fans all over the world happy.
Bet on Aleksei Oleinik vs Ilir Latifi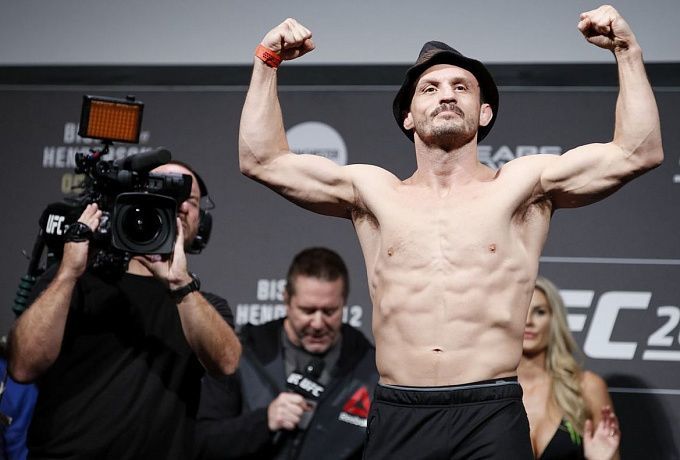 Retired MMA legend Brad Pickett: his gym in London, PlayStation with Poirier in the evenings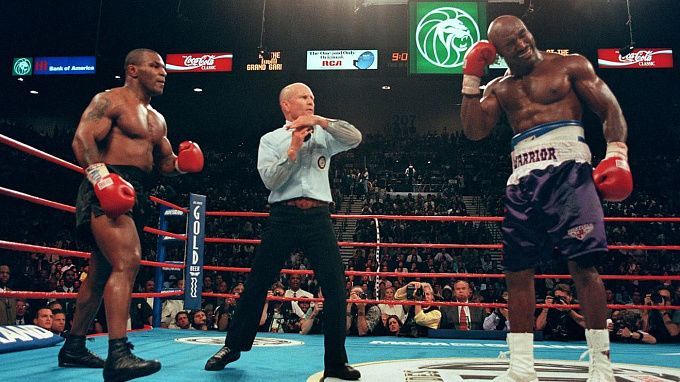 Top 10 best duologies in boxing history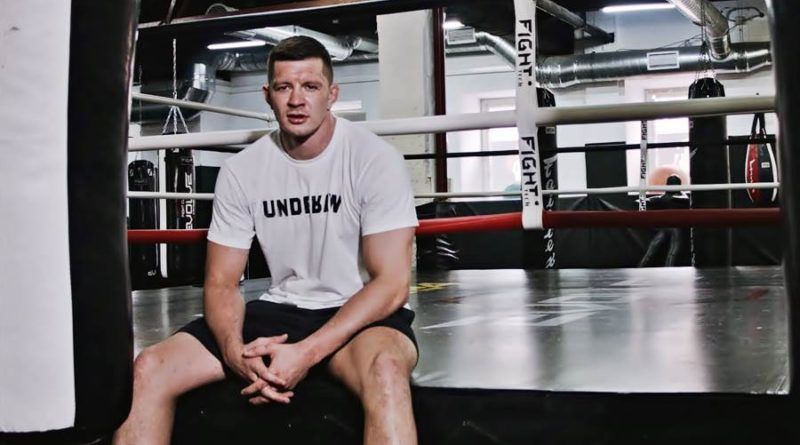 "I don't want to fight my compatriot, but I don't have a choice." Denis Tiuliulin tells about his UFC debut