The year 2022 brought us many new stars and promising fighters. In this Telecom Asia Sport article we will tell you about ten UFC fighters that you should follow closely in 2023, because they can surprise the whole MMA community.

Bet on MMA with 1xBet
Roman Dolidze
"The Caucasian" delivered an impressive stretch from June to December last year and stormed into the top 10 of the middleweight rankings. Dolidze registered three straight finishers, put on three brilliant performances, challenged Khamzat Chimaev and caught his fair share of hype. But the Georgian fighter isn't going to stop there.
On March 18th the UFC is holding a big tournament in London, and Dolidze will share the octagon there with Marvin Vettori (number four in the middleweight division). The Italian is a tough test for any middleweight. If Roman can finish Marvin, he'll be on his way to the title fight. Vettori is the real top of the division, but Roman is also very dangerous.

Muhammad Mokaev
The British prospect made his UFC debut in March 2022 with a striking win in 58 seconds, choking out Cody Durden. The 22-year-old with the nickname "The Punisher" was able to build on his success with two more wins before the end of 2022.

Mokaev was looking to get back in action as early as UFC 284 in February, asking for a fight in Australia. The Brit even offered Alex Perez $10,000 to go into the octagon with him. But Perez refused. After that Muhammad was eager to fight at UFC 286 in London, but his dislocated shoulder ruined his plans, although Muhammad still wants to fight in his home arena.

"The Punisher" has had surgery on his shoulder, and he's ready to return to the octagon as early as March. Obviously, Mokaev will be recovering for some time, but we're sure he'll have a few fights in 2023. Muhammad has all the chances to break into the top 5 of the flyweight division. The path to the top is relatively short in the flyweight division.

Bet on MMA with 1xBet
Ilia Topuria
The Hispanic-Georgian fighter made quite a stir in 2022. "El Matador" managed to mess with Movsar Evloyev, fought Paddy Pimblett backstage and claimed the title in two weight classes.
Topuria doesn't forget to back up his words with action. In March 2022, the Spaniard knocked out Jai Herbert in London, and at UFC 282 he choked Bryce Mitchell with an arm triangle.
Successful performances allowed Topuria to break into the top 10 of the featherweight rankings. The fight between Topuria and Movsar Evloev promises to be a fiery one, though any next fight of the Spaniard in the UFC will draw attention from the MMA community.

Bet on MMA with 1xBet
Shavkat Rakhmonov
"Nomad" was supposed to fight Geoff Neal already in January, but the fight was postponed until March because of the American's injury.
If Rakhmonov beats Neal, he'll be on his way to the top of the division, and a title fight will be just around the corner. Everyone wants to see the fight between Shavkat and Khamzat Chimaev, many foreign portals believe this fight to be one of the most anticipated in 2023. Rakhmonov performs brilliantly, doesn't take matters to the decision and looks like a versatile killing machine. Shavkat should definitely be watched in 2023.

Umar Nurmagomedov
Spoiler alert: a future lightweight champion. Umar Nurmagomedov is already on his way to the top 10 (11th place), and he will be ready to rip Raoni Barcelos to shreds on January 14. The 26-year-old Russian fighter with a clean 15-0 record looks like a real machine that can cause problems both in the standup and on the ground.
Umar's problem is that no one wants to take a fight with him. Umar is too dangerous, has little media attention and it's dangerous to fight him both for his opponents' ratings and health. Apparently, this is a problem with all Nurmagomedovs, when every more or less prestigious opponent avoids meeting them.
The undefeated Dagestani needs to keep fighting in a dominant manner, finish his opponents by submissions and then he will definitely get a fight with someone from the top.

Bet on MMA with 1xBet
Jailton Almeida
The Brazilian "dragon" will fight Shamil Abdurakhimov at UFC 283. If Almeida wins, he'll be in the top 15 of the heavyweight division rankings. Considering the way Jailton fights in the octagon, he can get fights every two to three months.
The Brazilian barely misses any punches. Almeida comes up to his opponent, takes him down and finishes him. The algorithm is pretty simple, but so far it's working. It will be interesting to see how "Malhadinho" will deal with top-15 fighters, like Alexander Romanov. What's cooler: the wrestling of the Moldovan King Kong or the BJJ of the dangerous Brazilian?

Bet on MMA with 1xBet
Raul Rosas Jr.
The 18-year-old prospect nicknamed "The Problem Child" already had a first-round submission at UFC 282, Jay Perrin was unable to resist the power and onslaught of the American. Raul is not only the youngest fighter in UFC history, but also the youngest winner.
Raul is burning with the desire to get back in the octagon as soon as possible to continue his ascension to the top of the fighting world. After all, Rosas Jr. has a very specific goal - to become the youngest champion in UFC history. The American prospect has five more years to surpass Jon Jones' achievement. However, Raul competes in a very competitive division (bantamweight), so becoming a champion is quite difficult. Let's watch the charismatic young guy.

Bet on MMA with 1xBet
Erin Blanchfield
In 14 months, the Canadian has amassed a four-fight winning streak in the UFC. The 23-year-old "Cold blooded" started her fighting journey with two victories by decision, but then began hunting for a submission. So Blanchfield choked JJ Aldrich with a guillotine, and at UFC 281 she beat Molly McCann before finishing her with a kimura.
Erin impressed everyone so much that UFC matchmakers put her in a fight with the division's number two, Taila Santos. If the Canadian defeats the former belt challenger, she can immediately get a title fight with Valentina Shevchenko or a challenger bout with Manon Fiorot.
Blanchfield is only 23 years old and she's already a couple of steps away from a title shot. It's entirely possible that we could have a dominant champion in the near future.

Nikita Krylov
In 2022, "The Miner" lost to Paul Craig, but then knocked out Alexander Gustafsson and defeated Volkan Oezdemir via unanimous decision. Currently Jamahal Hill (ranked seventh) can get the title fight in the light heavyweight division. Nikita Krylov is in eighth place and will fight Ryan Spann in the main event of UFC Fight Night 220. The matchmakers have trusted "The Miner" to lead the tournament, which will have a positive impact on his promotion.
Krylov can go on a three-fight winning streak, which is a lot for a light heavyweight. If Nikita keeps tearing his opponents apart, his chances in the title race could grow considerably. We'll keep an eye on The Miner's performance.

Bet on MMA with 1xBet
Movsar Evloev
It's a shame that the 28-year-old undefeated fighter fought only once in 2022. Movsar crushed Dan Ige in June, but never again appeared in the octagon. Evloev was scheduled to fight Ilia Topuria in January, though, and Bryce Mitchell in November. But the Russian had to withdraw from the fight because of torn ligaments.

But Evloev isn't intimidated by injuries. The undefeated fighter has already announced that he will defeat Topuria and become the number one contender in the featherweight division by the end of 2023. We hope that Movsar's words will match his deeds.

We've talked about ten interesting fighters with great prospects in 2023. Some of them could very well expect a title fight as early as this year.

Bet on MMA with 1xBet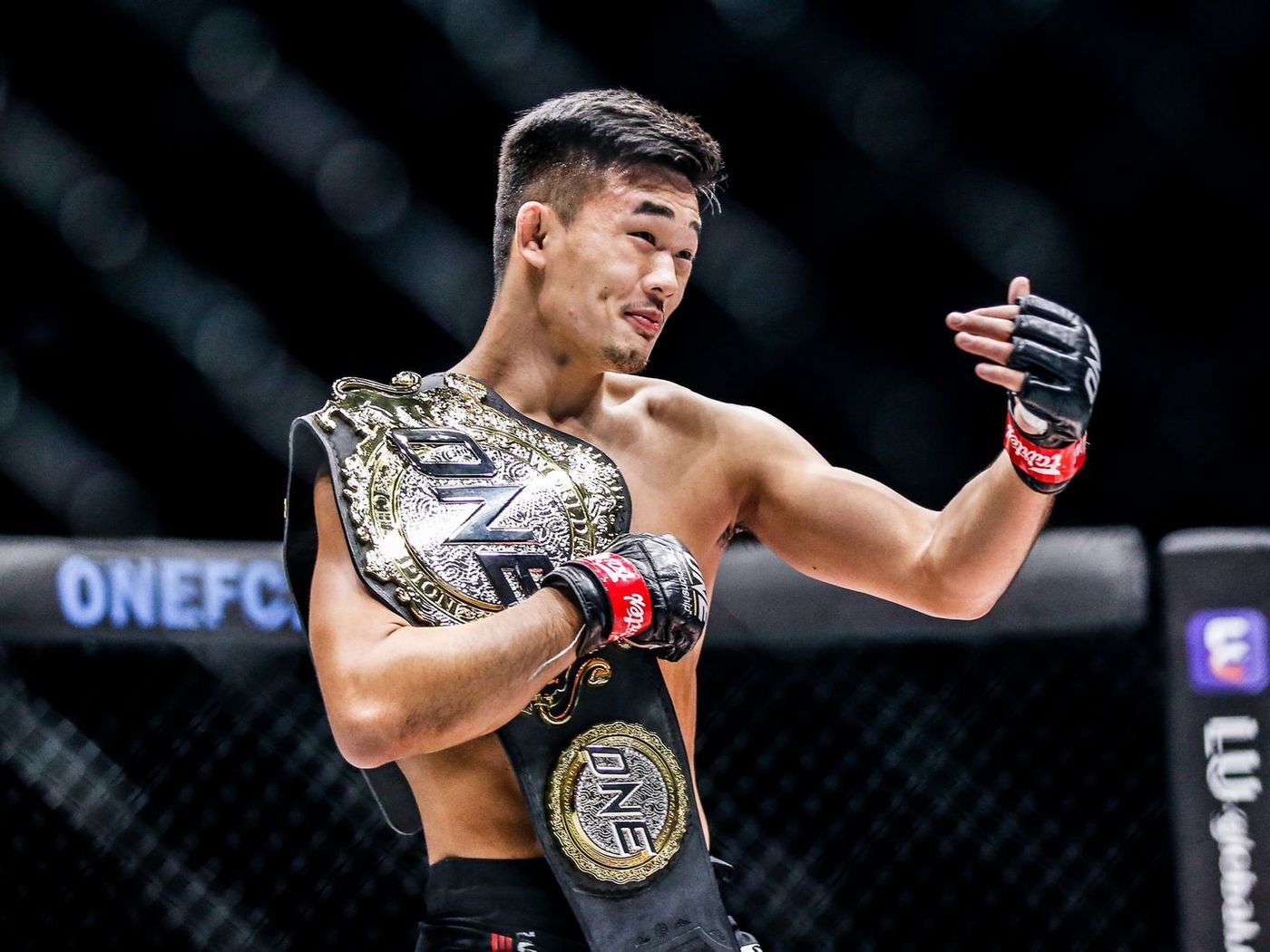 Double Champion of ONE and Khabib's Brother: World's Most Promising MMA Fighters Outside UFC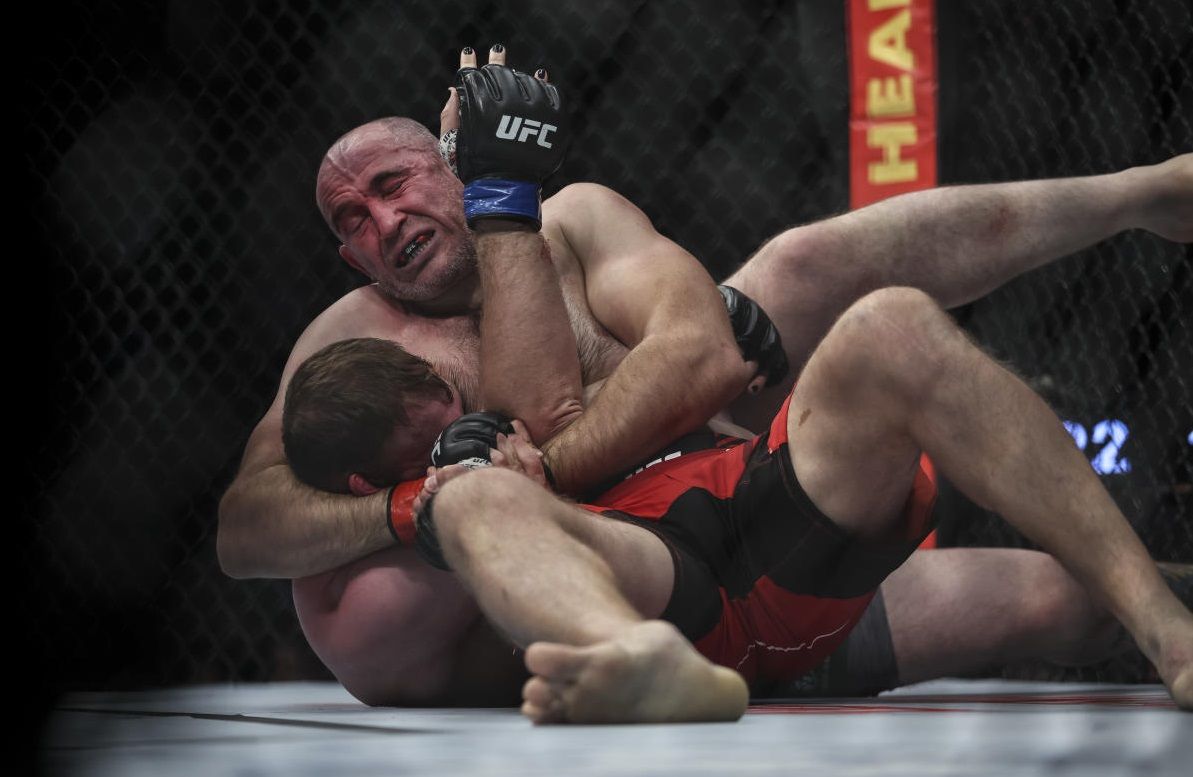 Andrade's Historical Technique, Oleinik's Mastery, and a Student's Victory: Top 10 Best Submissions in 2022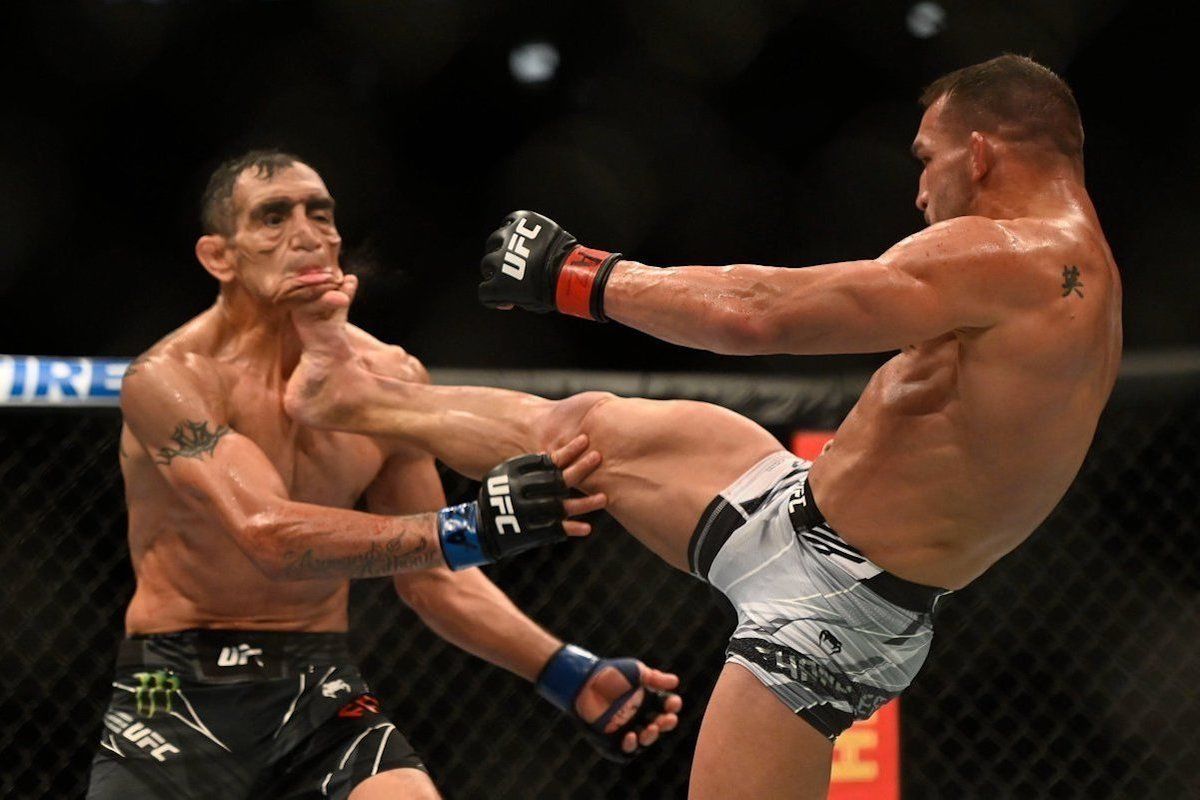 Chandler's front kick, Edwards's striking high kick, and McCann's harsh back fist: the best 2022 knockouts