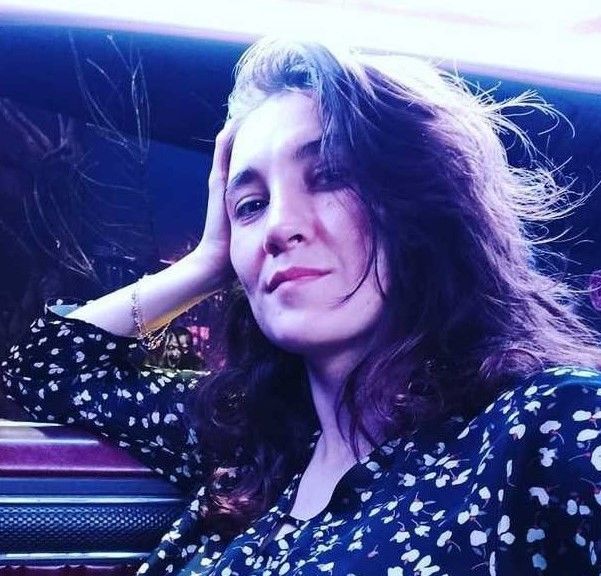 30 Mar 2021
12:40
Article
Today in our "How to bet" article we'll highlight the ins and outs of betting on NBA games. So let's start with the basics. More specifically with giving the answers to what exactly is NBA and how does it really work?

How does the NBA work?
Well, as you all know it NBA stands for National Basketball Association. Being one of the four big sports it is also one of the most wagered on sports in the world. But why is it so popular? First of all, it is really hard not to bet on a sport like NBA when it lasts for 8 months (six months of regular season and two months of playoffs). You can literally profit from all kinds of seasonal bonuses and promos that bookies usually through at you sparing no pains because of the high competition on the gambling market. So, yes it is almost impossible not to pay attention to this bells and whistles, especially for such a long time. During the regular season players get the chance to bet on 30 teams in 82 games (41 at home and 41 away). Afterwards only half of them qualify for the playoffs (more precisely 16 teams, 8 from each conference). And that's more than enough for making your bets.
NBA betting strategy
Betting on the NBA can be very profitable if you play it smart. You always want to stick to the plan and try to keep your betting on the rails rather than venturing into dubious bets for big wins. Having a bankroll specifically for betting might help you with that. Never bet over your head. Doing your research should be your next step in getting ready for the upcoming game. Not only you should be eyes and ears regarding all the news about the players (injuries, replacement), but you should also know the lines and always question them when betting at a bookie. Remember that all the bookies want is to make some money of you. You'll want to be super good at reading the odds and not just that a minus (-) means favorite and a plus (+) stands for the underdog, but also to know what the numbers mean.

Types of NBA bets
When starting to bet on NBA games you'll find that there are multiple options to do so. The most popular bets on the NBA are considered to be single games bets like point spread, moneyline and totals. Let's take a closer look at each one of them.

Moneyline
If you're not sure that your team will cover the spread then the moneyline bet is what you should consider when betting. Moneyline means that you simply pick one team to win the game even if it will win by 1 point. Just like point spread bets moneyline bets have a favorite (-) and an underdog (+) and next to them there are numbers that show how much money you can raise on this bet. For example: Team A is an underdog (+200) which means you'll make $200 on a $100 bet (total payout = 300); Team B is a favorite (-210) which means you need to bet $210 to win $100.

Point Spread
The NBA point spread is when bettors predict on which side of the 50/50 margin the game will end. For example: team A's final score is 101 and team B's final score is 90. If you made your bet on the favorite, in this case, team A, you just need to subtract the handicap -8.5 and that's how you will get the adjusted final score which is 92.5 (101-8.5) then you simply compare both scores 92.5(team A) >90(team B). Congratulations, you just covered the spread! which means you won the point spread bet. Now, let's imagine you decided to support in this game team B rather than team A. Team B is the underdog and in order to get the adjusted final score you need to add the handicap +8.5 to its final score 90 (90+8.5) which results in 98.5 (team B) < 101 (team A). That's how you lose a point spread bet. You might want to avoid this from happening.

Totals
Totals or Over/Under betting is less confusing than other types of bets. Here you are making a bet on a total score of a game. For example: the bookie sets the line on two teams combined score at 210.5. If you bet on over you assume that the combined score of team A and team B will be more than 210.5. If you bet on under you assume that the combined score of both teams will be equal or less to 210.

Where to bet on NBA games?
When deciding where to bet on NBA games you always want to pick a trustworthy bookie with years of NBA betting experience. Luckily, there are lots of bookies that have been offering NBA bets since their foundation. What you should be looking for in a bookie when betting on NBA games is the odds. Usually bookies offer quite similar odds, but you can still find exceptions to this rule and discover that some bookies may not offer NBA promos and bonuses, but offer above the market odds. So, it's up to you whether you are willing to go for the shiny bonuses that tend to run out or choose to go the other way and just bet on constantly boosted odds. Either way both options are available and it's nice to have a choice.

Conclusion
Betting on NBA games is no joke. You either finish the game with your shield, or on it. There's lots of details you need to keep in mind when betting and even if you do it right and do it a long time you can still lose hard. Your strategy is your foundation and it's important not to venture into gambling underestimating the possible consequences. Know your sport inside out. Once you feel ready to play choose wisely your type of bet: moneyline just like totals may be a better option for newbies. Point spread is a tricky bet and should be played when having more experience. Other types of bets like teasers, parlays and futures are for hard-boiled bettors no less. NBA is a high-scoring sport and that's what makes it so appealing to bettors. With the right bookie and the right odds players can definitely enjoy the game and if they play it smart they may even raise some cash. Either way with practice comes experience and with experience professionalism, so enjoy betting.