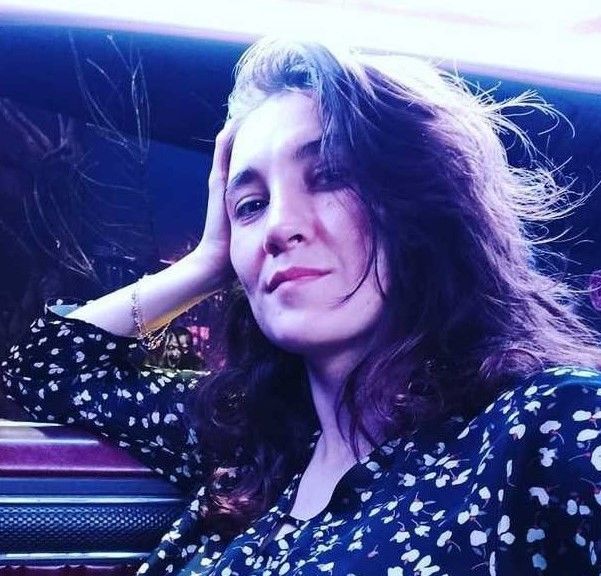 Russian heavyweight fighter Alexey Oleynik won a striking victory at the UFC 273 tournament last weekend by choking American Jared Vanderaa in the first round. In an exclusive interview with MMA.Metaratings.ru, the fighter talked about his possible retirement from the sport, the arduous fights, the absence of the Russian flag ban from the UFC, his wife's role in his fight training, we'll discuss provocative questions about Ukraine and Irina Rodnina's statement that MMA is not a sport.
Bet on UFC with 1xBet
"Constant switching of opponents is hard for one's mental state"
- Your fight with Vanderaa turned out to be dynamic and arduous for the fans. How do you feel about the fact that your fights are always dramatic, where positions are constantly changing?
- Dramatic fights are when we are "killing" each other for ten minutes with a sea of blood and terrible injuries and damage. Almost everyone who knows me never worried about me being choked or receiving a hold because I made all the technical moves deliberately. When I had my back to him there was no danger of strangulation. When I came out of that position, it seemed I was close to getting in a triangle choke, but there was no danger either. I found myself in the right positions or the ones which were easy to transition out of. So everything was under control.
- Was it to your advantage that the fight went into the grappling phase, in which you are much more experienced and stronger than your opponent?
- I wanted to take it to the grappling phase. We could have fought for two or three rounds, but in the heavyweight division it's always a risk and how it ends up is anybody's guess. It's not a secret that I'm better at wrestling and grappling. I was ready to force him to tap out from any wrestling position.
- How did you feel after the victory? Was it a relief to break the losing streak?
- Everyone talks about some kind of losing streak, but I don't think about them. I have a streak of 77 fights. I've won some of them and I've lost some of them, but I have absolutely no thoughts that my loss is going to change anything in my life. Nothing is going to change. My family won't like me any less, my fans will stay with me, and my haters won't like me anyway, no matter what the outcome of the fight is. Haters gonna hate and fans gonna love. I wasn't worried about anything. People often attribute their thoughts to me.
Bet on UFC with 1xBet
- Right after the fight, you said you were ready to have five more fights, but then you mentioned that you hadn't made a decision about your future career and would like to take a break and rest. After a few days, what are you more inclined to do?
- When I gave the interview, I made a joke that I was ready to perform for another 5-10 years. I don't know yet how long I will perform and whether I'll do it at all. I don't have any grand statements right now. I'll keep living the way I was. My thoughts have stayed with me, and my loyal friends and my haters have stayed with me, for which I am grateful to both. Some help us in the front, clearing the way, while others breathe in the back and spit. That wind also helps us move forward. So I don't see any problem with that. My fighting life goes on. Now I'm going to rest, get some space, and decide if I'm going to keep fighting, how, and where.
- Did the change of opponent and the replacement of Latifi by Vanderaa have any effect on your fight preparation?
- Psychologically, the change of opponent's size and their strong points. Besides, we did 80-90% of our work for Latifi, we went through a rough bootcamp, and then not even two or three days before the fight, but on the day of the fight, 45 minutes before going to the arena, I was told that my opponent had been taken to the hospital. At that time I did not care about who and how, as long as I get to fight. I had to fight Greg Hardy before that, so I went through the camp for that fight, too, and then two weeks later I had another fight. It was extremely difficult for my psyche to constantly readjust.
Bet on UFC with 1xBet
"Ukrainians come, make trouble, but they are put in their place"
- You call your wife your chief of staff. What is her role in your training and what functions does she perform as chief?
- She has been my chief of staff for over 10 years when she corrects all of my training and all of my coaches while seconding me for 15 years. She schedules my training, my supplements, and my food intake. She calls and reaches out to all the coaches, gets all the information, and tells them what to focus on, whether to take more vitamins, do more strength or functional training, wrestling, or striking techniques. Although I'm an experienced fighter, I need trainers who take my condition to a better level, and she's been coordinating their work for many years. A lot of people have that kind of person and 90 percent of the time it's a man, but I have a woman and it's my spouse. Even though she looks like a model, she's a judo champion and owns a jiu-jitsu belt. Being with me for 15 years, she has learned nutrition and all aspects of my training much better than other coaches.
- You have two nicknames: the official one is the Boa Constrictor and the unofficial one is Uncle Lyosha. Which one do you like better?
- I don't care what people call me. The Russian guys call me Uncle Lyosha. At first, it was a little unexpected for me, but now I've gotten used to it and it's fine. The Boa Constrictor is a fighter`s nickname, which most fighters have, so I'm fine with it.
Bet on UFC with 1xBet
- There are rumors that before the tournament there was an unofficial recommendation to Russian fighters not to carry the flag of their country to avoid provocations. Is it true?
-It never happened. Nobody said anything to me. As usual, they asked me what music I was going to use for entering, whether I was going to take any object or flag with me. If you're going to do that, you have to provide this item for verification so that it's not prohibited according to the TV guidelines. The Russian flag is not one of those things. You can safely wear it.
- Are you often asked about what is happening in Ukraine in the States? How interested are the common Americans in this topic?
- It rarely happens, but if they do ask questions, I comment on what is happening without reference to social networks and television. I explain it to others, but I'm not messing with it, I'm not blowing it up on my social media and I'm keeping my opinion to myself. I have one and that's it. It's not like the community is obsessed with this topic. There are separate inadequate manifestations, like in the rest of the world. There are plenty of idiots, but such statements among Americans are rare. It's mostly my Ukrainian compatriots that come here and do crazy things, but they are put in their place and calmed down.
- The UFC is one of the few organizations in the world that lives by the principle of "Keep Politics Out of Sports". Are they still sticking to it now?
- That's how it is supposed to be. Everything should be outside of politics. Politics belongs in politics, economics in economics, art in art, and sports in sports. It's not normal when some things are mixed with others and used as elements of blackmail and pressure. It can take on absurd forms, such as taking fellow citizens and children hostage with some kind of demands. This is foolishness, this is no way to live. Keep politics out of sports. It has always been an axiom and should remain so.
Bet on UFC with 1xBet
"Rodnina says that I, the UFC, and millions of fans just don't exist."
- Have you seen the fight between Petr Yan and Aljamain Sterling? Many people think that Petr earned the victory more.
- Of course, I was rooting for Petr and will continue to root for our compatriot, but I haven't watched his fight yet, so I can't say anything about him. I didn't have time to watch it to form my "expert" opinion.
- Vadim Nemkov will fight with Corey Anderson this weekend. How well do you know the American and what dangers should Vadim expect from him?
- I've never faced Cory Anderson. I know he's quite a powerful fighter, but I've never fought or trained with him, so I can't assess his performance, but I'll be rooting for my fellow as I should.
- Recently, State Duma deputy Irina Rodnina stated she does not consider MMA a sport and fighters to be athletes. How do you feel about it and have you often encountered such a conservative opinion from other sports representatives?
- No one has ever reproached me for that, and I'm not interested in Rodnina's opinion. I'm not interested in her activities, and she's probably not interested in mine. There have always been and still are people who make various statements, but I do not pry into their sport and do not want them to pry into mine with such a critical and hard-line assessment. That being said, I respect every kind of sport. I value my opinion and the opinions of millions of people. Some are skeptical, critical, or distrustful of my work, but it happens everywhere. Some people don't believe in politics, or a certain kind of music or art, and some people don't believe in MMA. I don't care. The person is saying I don't exist, the UFC does not exist, millions of fans around the world do not exist, our performances do not exist, and our royalties do not exist. I don't suffer from this in any way.
- What advantages of MMA activity for children do you see, and at what age would you suggest letting them join the section?
- I don't see any advantages of MMA over other sports. There are only benefits for children, teenagers and adults who play sports compared to those who don't do any. Main thing is the motivation and the development of mind and body and whether it is tennis, swimming, taekwondo or MMA is not so important. It shouldn't be by fiat. If you don't like it, do something else. Swimming is a great sport that is not traumatic and develops the body. You should pick up any kind of sport. I'm not agitating for or against MMA, but the matter is that for each person there's a different kind of sport, whether one prefers single or team activities. I always advise taking a child to several sections and seeing how they're doing. They will show better results where they feel comfortable.
Bet on UFC with 1xBet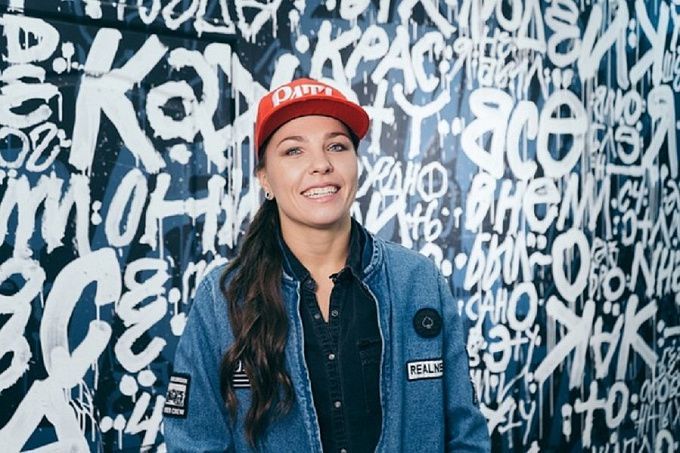 Bellator fighter Irina Alekseyeva about nude photos and street fights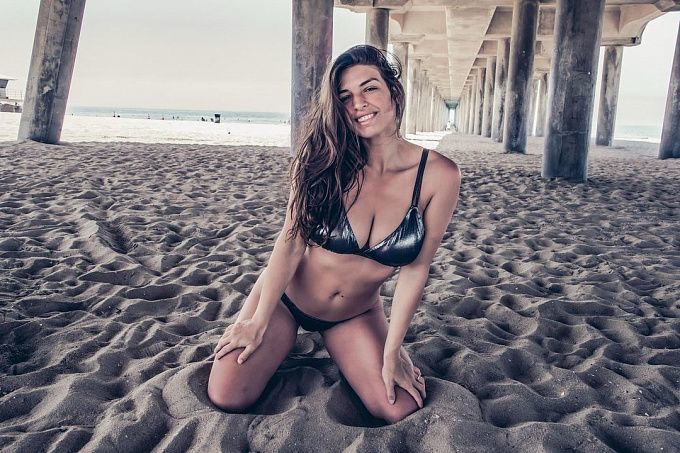 Mackenzie Dern dominates the ground fighting and charms UFC fans with her beauty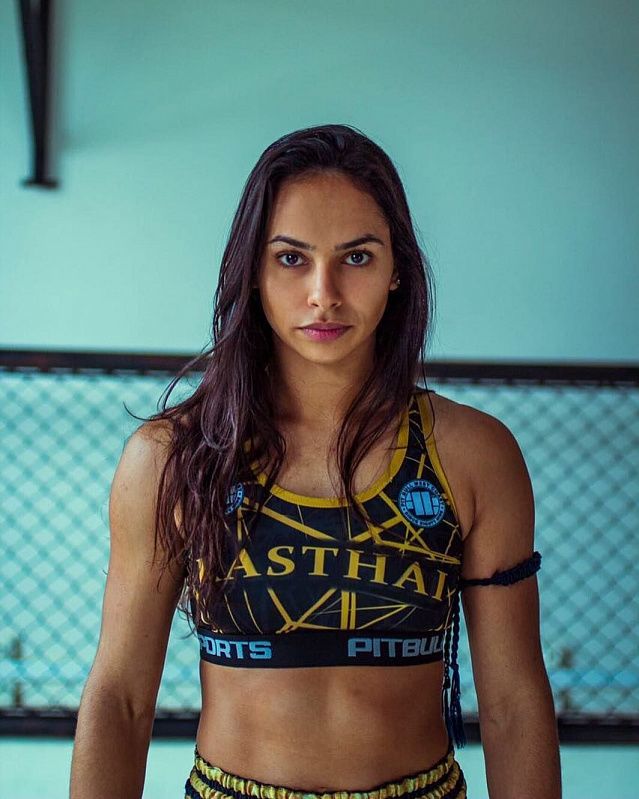 Ariane Lipski – an experienced UFC beast in the body of a beauty