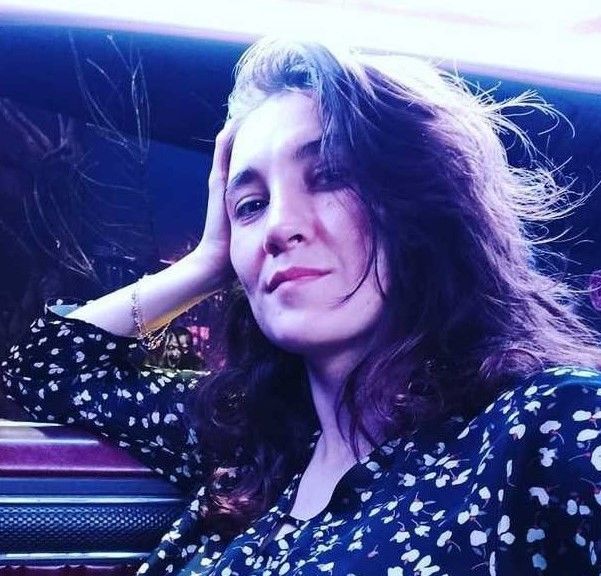 World champion in sambo and hand-to-hand combat, fighter Irina Alekseyeva made a powerful debut in Bellator by defeating Stephanie Page on October 30, 2021, at the organization's Moscow tournament. In her exclusive interview with MMA.Metaratings.ru, Irina talked about serious fights in her childhood, further plans, her favorite punch, and her attitude to nude photos and pop MMA.
Bet on MMA with 1xBet
"I would like to fight Cris Cyborg at 66 kg"
— Do you know when you have your next bout? What's with getting your visa?
— There is no information about the next fight, I am looking forward to it myself, and know that Bellator was interested in me. I am waiting for my visa. But there was some shift, my turn is coming.
— When do you plan to return to the octagon? Last time weight cutting was hard for you, do you plan to change your division soon?
— I really want to return to the octagon as early as possible but I have problems with this visa. I would like to perform at 61 kg, but Bellator has 57 kg and then 66 kg. My weight is usually 68 kg, but I have weighed 73-74 kg lately. It's all because of winter and tough working out. But I will try to cut weight.
— Who would like to fight next?
— I'll fight whoever they give me. If I was offered to fight at 66 kg, I would name Cris Cyborg, and at 57kg I don't care who I fight.
Bet on MMA with 1xBet
"Bellator's refusal to give title fight to the Russians is discrimination"
— Now most Russian athletes, including fighters, are banned from international arenas. What do you think will be with athletes' careers?
— As for fighters, there is the example of the UFC. The strongest organization doesn't ban the Russians, and the others ban them for some reason. I don't know why, but maybe they will soften and stop being a led chain in politics.
— What can you say about Dana White's policy that isn't banning the Russians but putting them in the main fights of tournaments?
— Dana is a businessman and doesn't combine sports and politics. He's a great man, even in times like these, he entertains people quite well.
— What can you say about the recent statement of Anatoly Tokov who claimed that Bellator refuses to give title fights to the Russians due to the global geopolitical situation?
— I am a bit shocked by Tokov's words that Bellator refuses to give title bouts to the Russians. I consider it discrimination because sports and politics shouldn't be linked with ties of rebellion. Yes, we fight for our country, but this is sports, it decides who is stronger during the bout. To get out of this situation, I would prefer the following solution: if there is a Russian and a Ukrainian in the same division, then just do not bring them together in a fight, that's all. But I know that many athletes keep being friendly with each other despite the political situation. Once again, sports and politics shouldn't mix and be a stumbling block to anyone's prerogative.
— Do you consider playing in Russian promotions along with Bellator?
— Frankly speaking, I don't want to perform in small Russian promotions, only in some, where they pay well. I have many world titles and I think I deserve it like no one else. And while I am in Bellator, I would like to perform only there.
Bet on MMA with 1xBet
"Sometimes I had to smash heads with stones"
— When did you take up martial arts? What was your first type? Who was your first coach?
— I got engaged in judo and sambo in the city of Balakovo, my coach was Konstantin Borisov. I was 14. It was the coach who put a lot of things in me and showed me my dormant traits of character.
— Did you have any idols in martial arts? Who inspired you?
— I didn't have idols because I didn't have a TV or phone with the Internet for a long time. Well, we had a TV, but there were only my granny's series and news, and I didn't have much access to it. But once my coach showed me "The Best Throws of the 2004 Judo World Championship" where the Korean Lee Won-hee did thigh blocking turns and throws on both sides, so I became the queen of those throws. These are my favorite blows, my opponents rarely escape them and if they fall, they do it intensely.
— Did you have to fight on a street? With girls or boys?
— When I lived in Kazakhstan in my childhood, there were always fights at school, in the street. Usually, the Russians fought against the Kazakhs. I was bullied because I had blue eyes and wide eyes. Sometimes I had to smash heads with stones. I ended up being a respected person in the neighborhood and went to Russia when I was 14.
Bet on MMA with 1xBet
"A kiss of Irina"
— Who influenced you the most and helped your career?
— I dreamt of taking up sports since childhood, but I wasn't allowed to do it in Kazakhstan. Then I secretly wrote a letter to my grandmother in Russia, and she took me away. I took up judo and sports immediately. It was my desire and my main aim. I skipped school, went training in the mornings, then in the evenings — and here's the result. At the training camps, I read school subjects, came, and passed all the exams. Therefore, my success is only my desire and hard work. Unfortunately, I was not always lucky with the coaches, everyone saw that they could get money from me. That's why now I train on my own in Chelyabinsk.
— Where would you like to train abroad? In some famous gym or with a particular specialist?
— I would like to train in Thailand. No matter with whom, the coach should be good and pay attention to me. America is also good, but I like Asia more. I love nature and warmth. Asphalt is not my thing.
— Do you have a favorite punch or technique in MMA?
— I have such a punch, it is called "A kiss of Irina." Of course, I haven't used it in MMA for a long time because I haven't had the opportunity, and it doesn't always work, but when it does, it looks spectacular.
— Can you name the top 3 Russian MMA fighters right now?
— Irina Alekseyeva, Slava Alex, and Russian Ronda.
— And who would you call the strongest fighters in the world?
— Basically, everyone is strong, but some are ready at a certain point and some are not. If I had to single someone out, it would be Cris Cyborg, Valentina Shevchenko, Francis Ngannou, and Charles Oliveira.
Bet on MMA with 1xBet
"I don't condemn girls who sell their nude photos out of desperation"
— Why do you think it's become so popular for girls to sell nude photos?
— Because a bunch of perverts came out unashamedly, and that, on the one hand, is even a plus. They will be less likely to "tyrannize" passers-by, so to speak. Well, it's the business of the girls who sell them, and I won't air their dirty laundry. That's what perverts are for, but I don't condemn those who sell their nude photos out of desperation. But there are other professions, such as courier, for example. But taking a picture of yourself is easier than moving your feet.
— How do you treat pop MMA and freaky fights? For example, when skinny girls fight against giant and fat men?
— Honestly, I don't know how to treat this because my acquaintances perform there, and they behave with dignity. But there are, of course, some unique fellows who make riots and show a lack of discipline, unlike professional athletes. Freaky fights, of course, can be watched for fun, but the main thing is to keep them within limits. Otherwise, the skinny girls will start slumping chubby men.
— What would you advise a young Russian girl who plans to take up MMA?
— I don't like giving advice, but I can give her a hint. If you want to go to MMA, go and work. Wanting is one thing and doing it is another.
Bet on MMA with 1xBet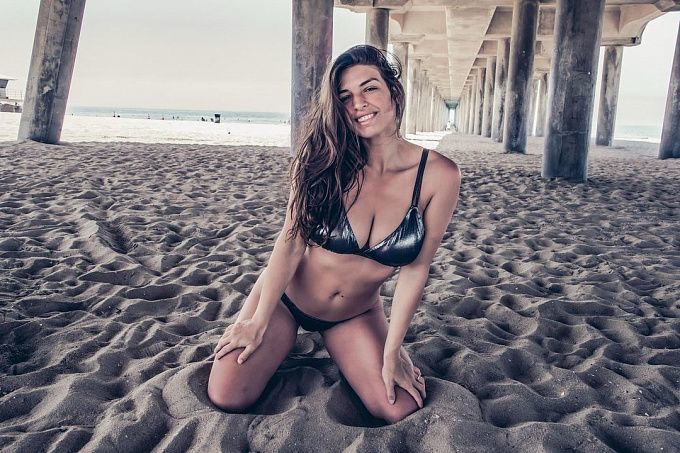 Mackenzie Dern dominates the ground fighting and charms UFC fans with her beauty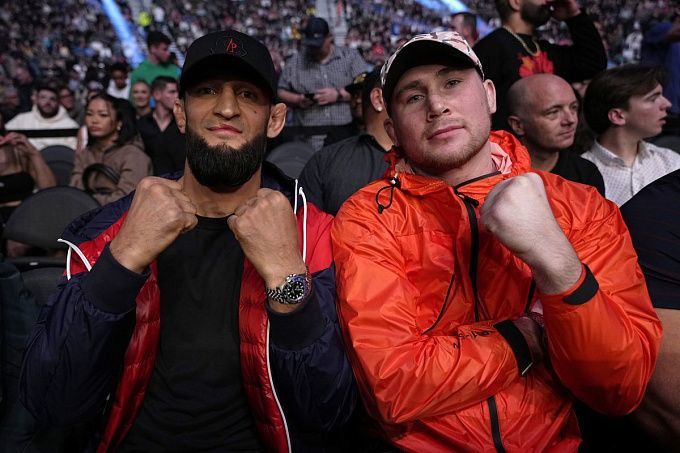 The story of Khamzat Chimaev and Darren Till's unexpected friendship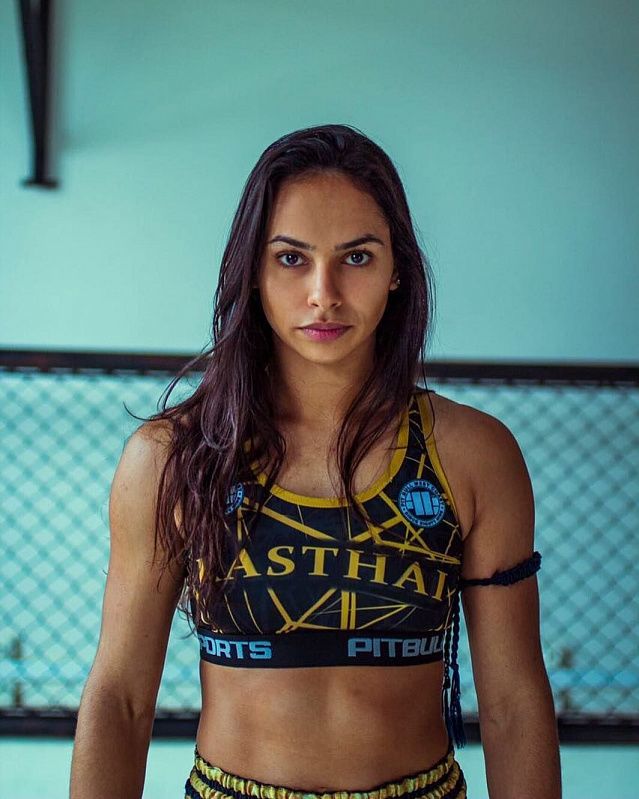 Ariane Lipski – an experienced UFC beast in the body of a beauty