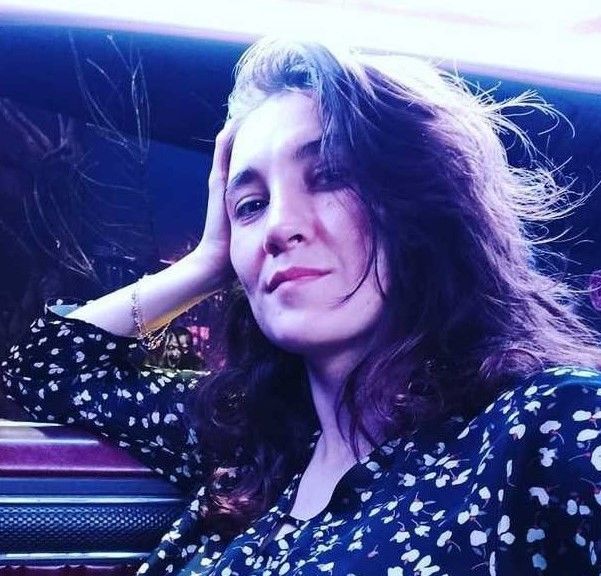 Time passes, life changes, and the time for new heroes comes. New stars who are watched all around the world start to shine in the MMA world. Someone may become a new UFC champion and have their name written in the UFC Hall of Fame. In this material, we will talk about the most promising fighters of the strongest league in the world, who have recently appeared in the promotion's roster but have already come into the spotlight.

Bet on UFC with 1xBet
Muhammad Mokaev
Muhammad Mokaev was born on July 30, 2000, in Dagestan. From an early age, martial arts came into the boy's life. First, Muhammad was engaged in karate and then switched to wrestling. When he was 12, his family moved to the UK and he continued to practice sports. At first, he took up rugby and then decided to try freestyle wrestling. Later, Mokaev started to master mixed martial arts, and his progress surprised everyone.
Mokaev debuted as an amateur on September 24, 2016. In his first bout, he broke the resistance of Ash McCracken and won by unanimous decision. Rigorous training helped him achieve success: Mokaev won the MMA world championship twice before he was 20, in 2018 and 2019.

On August 1, 2020, Mokaev debuted as a professional. At the Brave CF tournament, Mohammad defeated Glenn McVeigh by judges' decision. We should note that Mokaev fought very often. In just 13 months, Muhammad entered the octagon seven times. He had six wins, and the bout against Ibragim Navruzov was considered a No Contest because of a forbidden groin kick.
Of course, there was a lot of hype around the young fighter. Mokaev dealt with his rivals in the cage confidently and didn't mince his words outside it, stirring up interest in himself. The UFC couldn't miss such a talented athlete and signed a contract with him.

Mokaev's UFC debut could hardly be better. On March 19, 2022, Muhammad met Cody Durden at the UFC Fight Night 204. The rookie beat the American in a minute. In the 58th second, Mokaev performed a Guillotine Choke and made him surrender. Now Muhammad has seven wins and one No Contest fight.
Mokaev has said many times that he wanted to break Jon Jones's record and become the youngest UFC champion. Muhammad has enough time to make his dream come true. The hunt for Deiveson Figueiredo has already begun.

Bet on UFC with 1xBet
Casey O'Neill
Casey was born in Scotland, and her father was a kickboxing coach. O'Neill took up kickboxing at the age of four, but when she was ten, her family had to move to Australia. There Casey was introduced to Brazilian jiu-jitsu and mixed martial arts. She debuted as an amateur at the age of 15, but her enthusiasm was quickly curbed. She lost to opponents who were much older than her twice and decided to keep training.
Casey returned to the cage at the age of 19 and has never lost. After winning five bouts, she became a professional. Soon O'Neill set a 5-0 record and signed a contract with the UFC. Her debut was on February 20, 2021, at UFC Fight Night 185. Shana Dobson should have tested the newcomer, but it didn't happen. Casey won in the second round by TKO.

In a year, the Australian athlete had four bouts in the strongest promotion in the world and won each of them. Apart from Dobson, O'Neill's victims were Lara Procópio, Antonina Shevchenko, and Roxanne Modafferi. A series of successful bouts helped her take the 13th line in the women's flyweight rankings. Now, 24-year-old Casey has 9 wins, and on July 2, she is to fight Jessica Eye at UFC 276.

You can learn more about Casey O'Neill in our material.
Ian Garry
24-year-old Irish Ian Garry admits that Conor McGregor was his source of inspiration. Many experts compare them: the guys really have something in common. Both are Irish, both started their careers in Cage Warriors. Moreover, before Ian's UFC debut, McGregor supported him and gave him a pep talk.

Conor McGregor changed the game in MMA. He brought so many eyes to the sport. If I can do something similar, then that's a win. He's the reason I'm in MMA. His rise was why MMA got huge in Dublin and Ireland.

Ian Garry
Garry is also surrounded not only by victories but scandals. On June 26, 2021, Ian won against Jack Grant by unanimous decision at the Cage Warriors 125 and got the vacant welterweight organization's champion title.
After the bout, Garry got kicked off Team KF for improper conduct. According to the team, after meeting the new manager, Ian started to behave defiantly and be disrespectful towards his partners. But he got what he wanted: the contract with the UFC was signed. His first steps in the strongest league in the world were successful. He knocked out Jordan Williams at UFC 268 in November last year, and in April 2022, he won Darian Weeks by decision at UFC 273. Garry had a total of 9 wins and no losses.

Manon Fiorot
Many experts agree that Fiorot has been the most promising girl in MMA for the last few years. The French started her path in martial arts at the age of seven. First, Manon was engaged in karate, but later radically changed her sports and switched to snowboarding. Fiorot has even won the French championship.
When she was 18, she returned to karate and got a black belt. In 2014, Fiorot should have qualified for the world championship but got badly injured. After Manon recovered, she discovered Muay Thai, kickboxing, and then MMA.

Bet on UFC with 1xBet
In 2017, Fiorot took second place at the IMMAF European Championship of Amateur MMA, and several months later, she won the world championship and started performing as a professional.
After losing to Leah McCourt in her debut fight, she won five consecutive bouts. During this time, Fiorot became the EFC and UAE Warriors champion and signed a contract with the UFC.

Her debut was on January 20, 2021, at UFC on ESPN 20. Manon beat Victoria Leonardo by TKO and put her name in MMA history, becoming the first female French to win in the elite MMA promotion. Fiorot wasn't going to rest on her oars. In June 2021, she defeated Tabatha Ricci by TKO, and in October, she beat Mayra Bueno Silva by unanimous decision. In March 2022, Manon had the fourth UFC victory, defeating Jennifer Maia by decision.
The impressive winning streak allowed Fiorot to get to the sixth line of the women's flyweight rankings. Given that Valentina Shevchenko has beaten all the division tops, Manon Fiorot may get a title bout quite soon. To do it, she needs to defeat one more formidable opponent from the top 5.

Paddy Pimblett
The charismatic Brit has stormed into the UFC, immediately becoming a new star. He has a weird haircut which has become his feature, a smart mouth, and mighty fists.
He took up MMA at the age of 14, inspired by Vitor Belfort's victory over Rich Franklin at UFC 103. Having seen the Brazilian's crazy knockout, Paddy started training in the Next Generation gym in a week. After winning twice at an amateur level, Pimblett became a professional. His debut was on October 16, 2012. Paddy won against Nathan Thompson at the OMMAC 15 – Legacy by TKO. Pimblett has achieved some success in nine years. He became a lightweight champion in the Cage Warriors and Full Contact Contender.

Having signed a contract with the UFC, Pimblett got even more popular. After his first bout where he knocked out Luigi Vendramini in the first round, the number of his followers has increased fivefold in two days. In March 2022, Pimblett performed in London at the UFC Fight Night 204. He didn't only beat Rodrigo Vargas by submission but celebrated his victory loudly. Pimblett loves putting on shows, that's why he is often called "the second McGregor." He can present himself. He managed to become one of the brightest UFC fighters in a short time. The 27-year-old Brit had 18 wins and 3 losses.

Pat Sabatini
Pat's father wanted him to devote his life to hockey, but fate stepped in. Once he got caught and had his head pushed into a urinal. Sabatini couldn't think about hockey and went to a karate club to learn how to defend himself. After some time, he took up wrestling and Brazilian jiu-jitsu. The training has paid off, Pat became the strongest fighter, and these skills came in handy in MMA. First, Sabatini started to perform at an amateur level, but after five wins, he decided to up the ante.
His professional debut was in April 2014. In six years, Pat set a 13-3 record and became the Cage Fury featherweight champion twice. After winning the title for the second time, Sabatini transferred to the UFC. He didn't get lost in the best promotion in the world. During his first year in the UFC, Pat had four bouts and won each of them. Sabatini defeated Tristan Connelly, Jamall Emmers, Tucker Lutz, and T.J. Laramie. Pat is a dominant fighter who takes his opponent's soul in a par terre position. The 31-year-old fighter had 17 wins, 10 of which were by submission, and 3 losses.

Erin Blanchfield
At only 22, Blanchfield was able to achieve the kind of success that most girls in the martial arts world can only dream of. Hard work and passion helped her do it. At the age of seven, she began to practice jiu-jitsu, and two years later, she participated in grappling and kickboxing tournaments. When she was 12, she decided she would become a professional fighter. Blanchfield debuted in MMA on March 17, 2018. She won against Whittany Pyles by TKO at the Cage Fury 70. In February 2020, she announced herself to the MMA world by brutally knocking out Victoria Leonardo with a head kick at Invicta FC 39. The knockout video hit all sorts of tops, and Blanchfield began to be discussed seriously.

Bet on UFC with 1xBet
In 2021, Erin signed a contract with the UFC, having six wins and one loss. Blanchfield had two bouts last year and won both of them. Her victims were Sarah Alpar and Miranda Maverick. Now Erin is the 15th in the women's flyweight rankings, and on June 4, she is to meet JJ Aldrich at the UFC Fight Night.

Alex Pereira
Surprisingly, the UFC's most promising fighter list includes a fighter who is already 34 years old, but now we'll explain why he has deserved it.
Alex's life was unlucky. He dropped out of school and worked in a tire shop when he was 12. He didn't have much money and drowned his problems in alcohol. In 2009, Pereira realized his life was going down the drain and decided to fix everything. Alex took up kickboxing and thus, found his calling. The Brazilian has become a legend. He was the first champion of Glory, the most prestigious kickboxing promotion, in two weight categories.

While performing at the kickboxing tournaments, Pereira twice crossed paths with current UFC middleweight champion Israel Adesanya. In 2016, won by decision, and during the revenge bout which was in 2017, he knocked out Adesanya. This background was enough to sign the Brazilian who had modest MMA experience.
Speaking of which... The Brazilian debuted in mixed martial arts in 2015. He lost to Quemuel Ottoni by submission, and then defeated Marcelo Cruz and Marcus Vinicius da Silveira by KO. Then Pereira focused on kickboxing and returned to MMA four years later. At the LFA 95, Pereira knocked out Thomas Powell hard during the main event and signed a contract with the UFC.
Many experts were skeptical about signing a contract with the Brazilian who had a 4-1 record, but Pereira had proved otherwise. First, he knocked out Andreas Michailidis spectacularly, and then beat Bruno Silva by decision. On July 30, Alex is to meet Sean Strickland who is fourth in the organization's middleweight rankings. Of course, many dream of Pereira fighting against Adesanya again, but now in the octagon.

We have talked about the most promising UFC fighters. Of course, our list is not complete and will be filled with new names.

Bet on UFC with 1xBet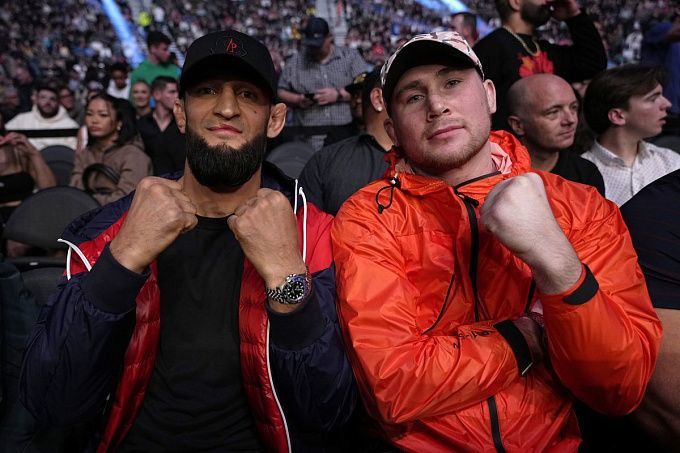 The story of Khamzat Chimaev and Darren Till's unexpected friendship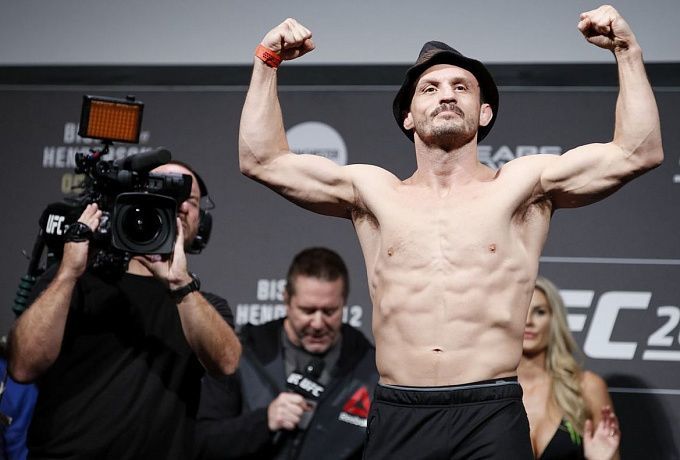 Retired MMA legend Brad Pickett: his gym in London, PlayStation with Poirier in the evenings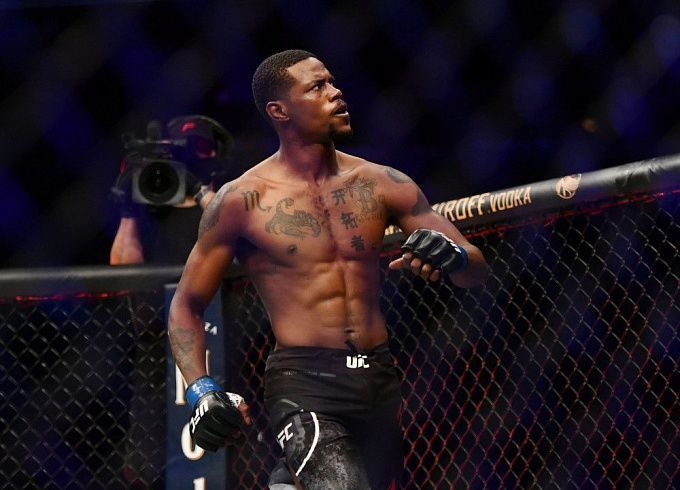 He neutralized the shooter, prevented the theft and taught the Internet troll a lesson: Kevin Holland is the main superhero of the UFC