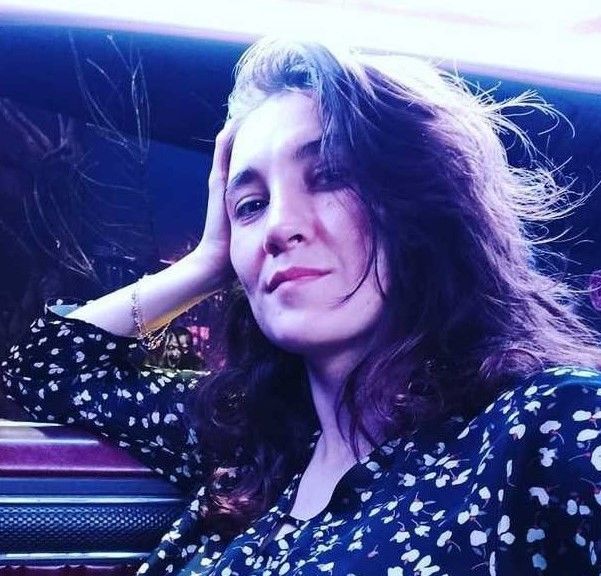 The first week of the Dota Pro Circuit 2021/22 summer season has ended. It was full of sudden results. There was a sensation in almost every region: an outsider defeated a favorite. It makes the confrontation and the season even more intense and unpredictable. We can only guess who will be the summer league champion in each region. However, the overdogs have been already determined, and we will be excited to watch them play during the season. Read about the first week of the Dota Pro Circuit 2021/2022 summer season here.

Bet on Dota Pro Circuit 2021/22 with 1xBet
The CIS
At the end of the DPC Summer League's first week, Natus Vincere is surprisingly the leader in the CIS. Unlike the other teams, it played in two matches and won both of them. That's why now it has most of the points. In its first match, Natus Vincere defeated PARI PARNI (the new name of CIS Rejects). NaVi was head and shoulders above its opponent and thus, easily beat it.
In its second match, Natus Vincere was considered an outsider, as it played against BetBoom Team, which had recently demonstrated a good play at the ESL One Stockholm Dota Major 2022 and had taken 7th-8th place there. However, in this match, BetBoom Team paled compared to Natus Vincere and couldn't do anything, while NaVi looked vigorous.
We should also note the play of its two core players, who started to play much better since the last tournament. Natus Vincere was also good at drafts, which helped the players fulfill their potential. One may say that Natus Vincere has finally found its playing style and drafts. It will be interesting to see how far it can go this season. Now it has good chances.

PARI PARNI lost not only to Natus Vincere but also to Team Spirit, which wasn't so surprising, as the team is not the season favorite. However, losing two starting matches is unpleasant, especially since the team got a title sponsor and "producer" — the former General Manager for Virtus.pro, Sergey Glamazda.

Bet on Dota Pro Circuit 2021/22 with 1xBet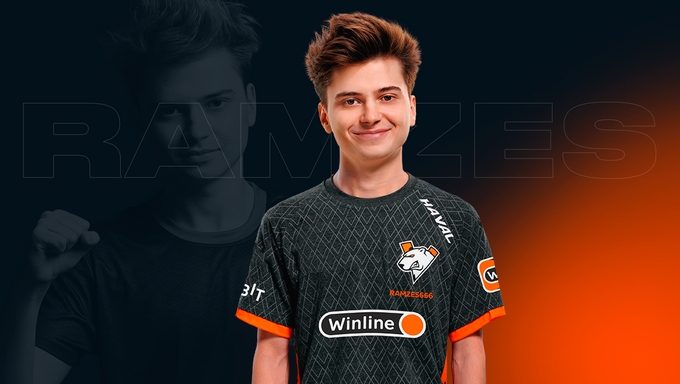 Virtus.pro started its DPC summer league successfully, having beaten One Move. If it keeps this up, it is set to take first or second place in this season. By the way, the new team captain Roman "RAMZES666" Kushnarev, confirmed the rumors that he had negotiated with VP in fall 2021, but the organization had preferred Ivan "Pure" Moskalenko.

It could happen in the fall, but Virtus.pro chose another player. But they made a mistake when they took another carry. I played with gpk when he was a substitute player for Evil Geniuses. We are good friends in real life. I played many publics with Xakoda and yamich. I didn't talk with DM very often, though.

Roman "RAMZES666" Kushnarev
Bet on Dota Pro Circuit 2021/22 with 1xBet
Europe
There were several surprising results in Europe during the DPC summer league, too. For example, Goonsquad defeated Team Liquid 2-1. The Team Liquid current roster won't come from behind, as its results are worsening every season. Jesse "JerAx" Vainikka joined Team Liquid as a mentor, but it didn't help the team. The team will hardly move to a new level without fundamental changes.
We were especially impressed with Entity which has recently lost its carry and taken Ivan "Pure" Moskalenko. One might think it would weaken the team, but so far it looks quite the opposite. Pure ended his first match with 35/2/37 stats for two maps, having won the series almost alone. The team's rival was not just anyone but the Gladiators team which has been playing very well recently and taken stable top places both in its region and the international arena. However, Entity looked a head taller in its match against Gladiators.

I think Puppey just wrote Crystallis and offered him to join Team Secret, and Crystallis agreed. We were disappointed by his leave because he is a good carry. But unfortunately, he believes in Team Secret more than he does in our team, and in the organization, too, I guess. This is how he left. And now we have Pure, he is a very good player. We are looking for the fight against Team Secret to find out who is stronger. I feel great after winning Gladiators. We were preparing for this game for a week. We played very well: we perform much better in the boot camp than we do from home. We didn't haven't a boot camp last season because two other players had personal problems, and our results weren't so positive. But we had a boot camp when we played in the second division, and we destroyed everyone. Now we're back in good shape with our new player Pure.

Dzmitry "Fishman" Palishchuk
Meanwhile, OG demonstrates a decent and stable game, not letting itself relax. In its starting match, it defeated Team Secret 2-0. What is curious is that on both maps, OG lost at the beginning, but then turned everything upside down due to its excellent fights. The team hasn't relaxed so far after winning the ESL One Stockholm Dota Major 2022. It plays as harshly as before and wants to become the season champion in Europe.

We worked eight hours a day with our coach. We thought through all the possible draft scenarios, worked on the game, and watched replays. We woke up at eight o'clock every day and tried to help the team, improve the drafts, and predict our opponents' actions. It lasted for 8-10 hours without any break. Thus, I still consider this victory our mutual achievement. I didn't feel disconnected from the team. In the NBA, a coach has several assistants. Why don't we do the same in Dota 2? It would be great to perform like this: eight people worked in the team. It seemed that from the very beginning, we were stronger than other teams in terms of preparing our strategies and so on.

Mikhail "Misha" Agatov
Nigma Galaxy won its first match against IVY in the second division in Europe, which was obvious, given its roster. It will hardly have any problems with getting back into the first division. During his interview after the match, SumaiL shared interesting information: he got in touch with Nigma Galaxy and offered himself as a new player to the team.

Yes, we are at the boot camp in Amsterdam. As far as I know, we will be here for all six weeks till the end of the DPC 2021/2022: Season 3. The entire Nigma lineup came to the boot camp. To be honest, it's hard to maintain the right attitude to develop a team in the second division. But at the end of the day, it's all preparation for The International. That's what helps us stay focused. I offered Nigma to join the roster myself. I didn't even think about other teams.

Syed Sumail "SumaiL" Hassan
Bet on Dota Pro Circuit 2021/22 with 1xBet
China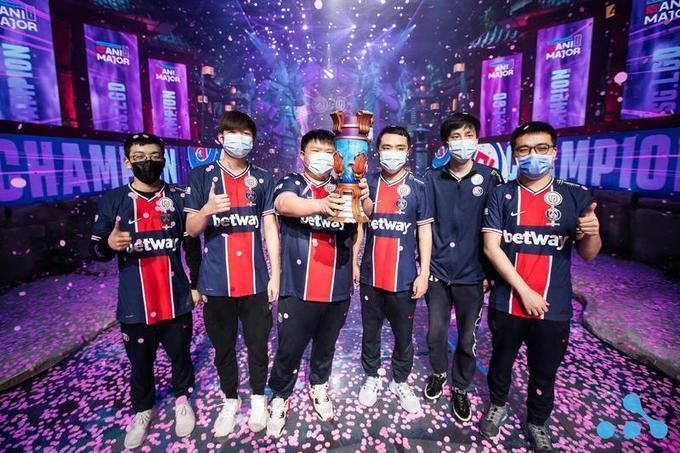 The main sensation of the third DPC season's first week happened in China. In its debut league match, PSG.LGD lost to EHOME 1-2. Nobody had expected such a turn, as PSG.LGD had been the main Chinese favorite for two consecutive seasons. During this time (including matches in the regional finals), the team lost only two matches, both to Team Aster. This team can be called the second-strongest in China. And now PSG.LGD was defeated by EHOME which was the sixth in the last DPC season. Perhaps, PSG.LGD relaxed because it had gotten an invite to The International 11, and it has no point in playing this season. Or it just played poorly, using not the optimal drafts.

Surprisingly, LGD didn't use any of the new strategies from the majors and played with their old ones. Maybe the team didn't watch the major and maybe it is waiting for the patch. Now all teams will approach the match with the favorite [PSG.LGD] with great enthusiasm and try to take them while they are weak.

Rustam "Adekvat" Mavliutov
EHOME is a decent team that frequently demonstrates good game, but nobody would imagine it can beat PSG.LGD. We feel it's because of the picks. EHOME took Visage as a carry three times (like Daxak). Playing against this hero is difficult and unpleasant, which helped EHOME win the series. If the team continues to play as well, it is likely to get to the top 4 after the end of the season and go to the US major.
This week, there was one more sensation in China, though not so scandalous. The novice of the first division, Dandelion Esport Club, defeated Royal Never Give Up 2-0. Yes, RNG is not the strongest team, but it plays in the first division and is always in the top 3 or 4 in the region. However, Royal Never Give Up played badly in this match and thus lost.

Dandelion Esport Club is the season's dark horse which can go far. In the last season, this roster of young players made it to the second division in China via open qualifiers and has lost no map since then. This means it had a 100% win rate in ten series which speaks volumes. But now this win rate is lower, as Dandelion Esport Club lost to PSG.LGD 1-2 in the second series (the team managed to fight back). At the same time, Dandelion Esport Club still has chances to show good play and stay in the first division next season.

Bet on Dota Pro Circuit 2021/22 with 1xBet
Southeast Asia
In Southeast Asia, the start of the DPC Summer League also had a sensation, but only one: T1 lost to RSG 1-2. In the last season, the team was one of the main outsiders of the league, and that's surprising that it defeated T1. Now the team looks pretty poor. T1 should brace up if it wants to vindicate itself and go to the US major.
There could have been two more sensations in Southeast Asia: BOOM Esports almost lost to SMG and Fnatic — to SEA Nigma. Both favorites were close to their loss but managed to grind out a victory on the last maps, ending the series 2-1. It proves the instability of Southeast Asia: no favorite would always be at the top and win. Instead, the teams take turns beating each other, not letting anyone take the palm.

North America
TSM FTX is currently the leader in North America. The team took second place at the ESL One Stockholm Dota Major 2022, that's why it had to play confidently in its region. This is what happened. TSM FTX beat The Cut 2-0 in the starting match. There is a good chance that it will continue to perform as well in the future.

We will play against Quincy Crew in the second week and against Evil Geniuses in the third week. Frankly speaking, we are the favorites in the match against QC. I don't know who made this schedule, but it is quite lucky for us. Of course, it doesn't mean we will definitely win these matches, but if you look at the results of EG and QC in the last two years, you'll see they suck in the first half of the season. For instance, EG was losing to Black N Yellow but started to play well by the end of the season. We don't have such problems, as we have been playing together for a year and a half. Yes, we have setbacks, but we are a stable team and know what to expect from each other.

Jonáš "SabeRLight-" Volek
Quincy Crew is considered weaker than TSM FTX, but it also managed to win its first match in the season against 5RAT with a score of 2-0. The team has reassembled, so it will be interesting to watch its future performance.
Only Evil Geniuses that have lost all that was possible in the last six months are not so successful. They took last place at the ESL One Stockholm Dota Major 2022. After that, they replaced Jesse "JerAx" Vainikka with their former captain, Tal "Fly" Aizik. He was supposed to bring the team back to its former glory, but that didn't happen. In the starting match, the team lost to nouns 1-2. It's hard to imagine how such a failure can be explained. If this continues, Evil Geniuses will miss the next major, The International 11.

Bet on Dota Pro Circuit 2021/22 with 1xBet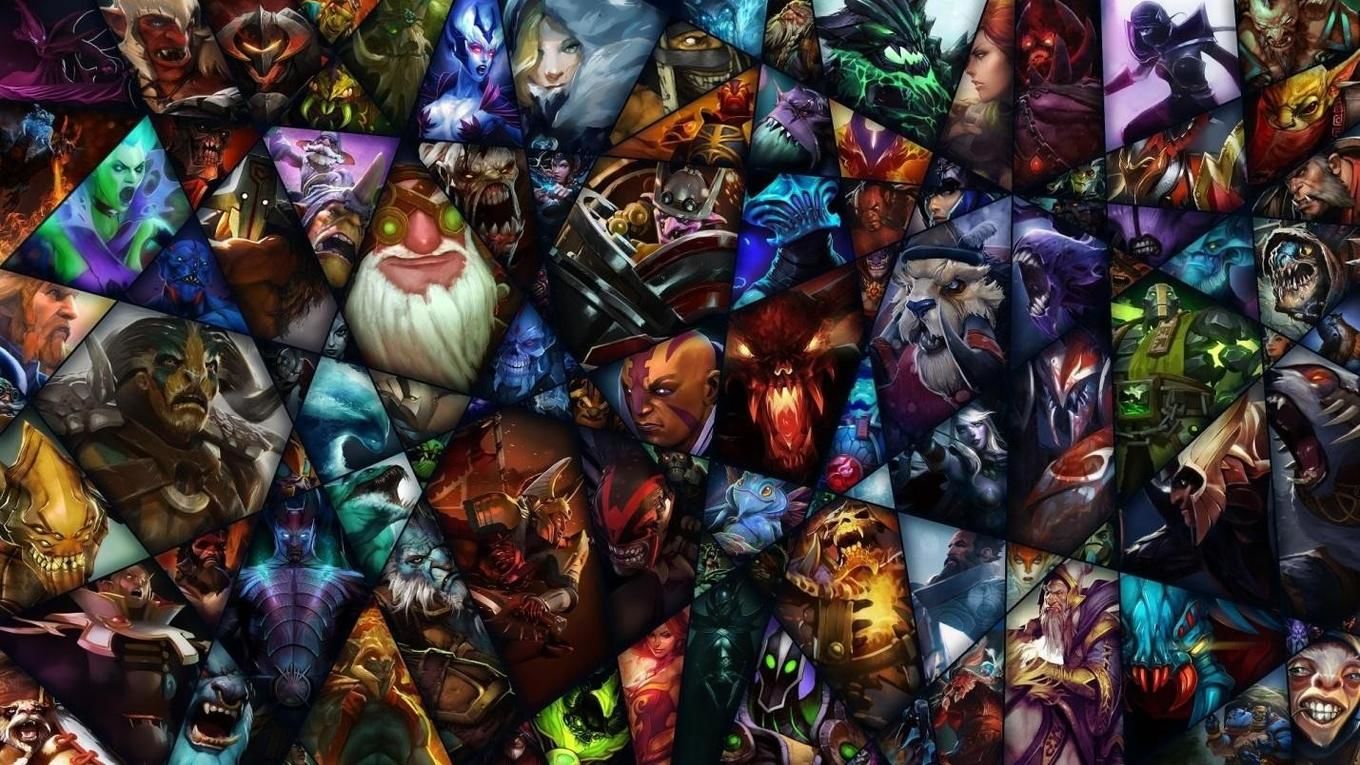 The main changes in Dota 2 after patch 7.31d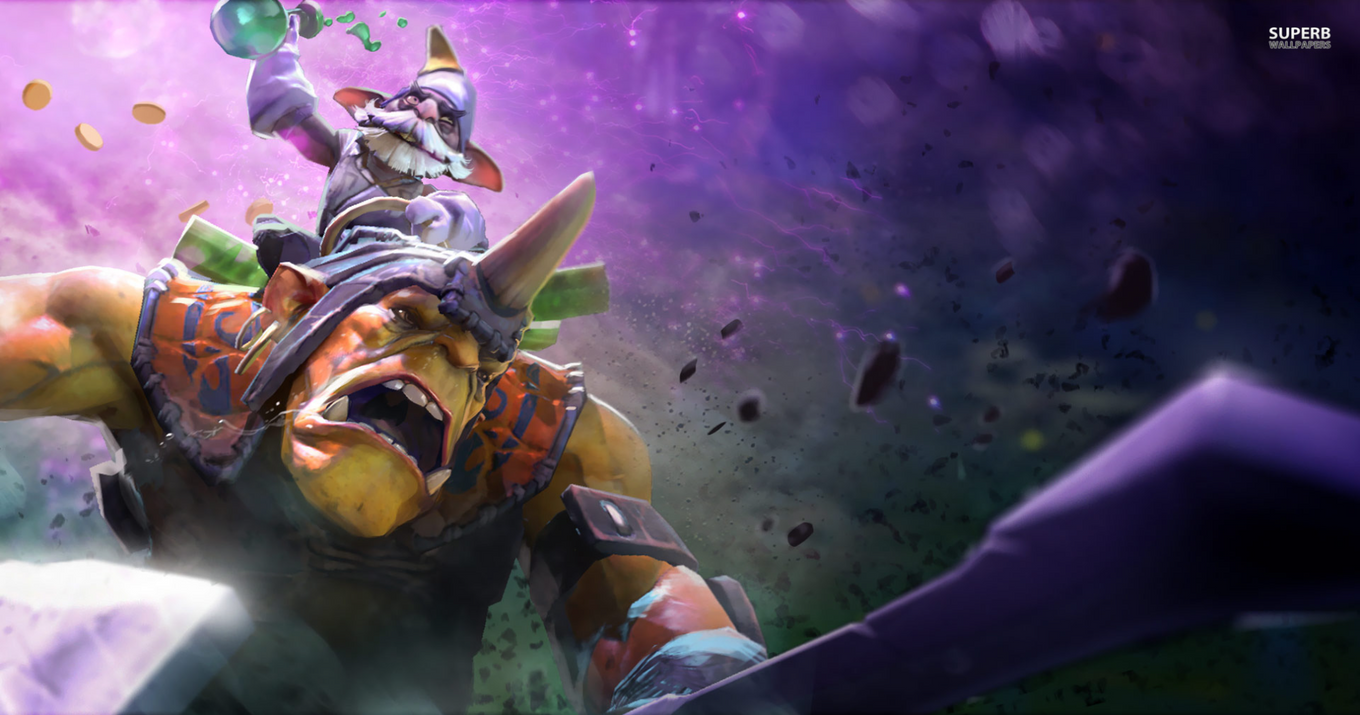 Lost and Not Found - Items Removed from Dota 2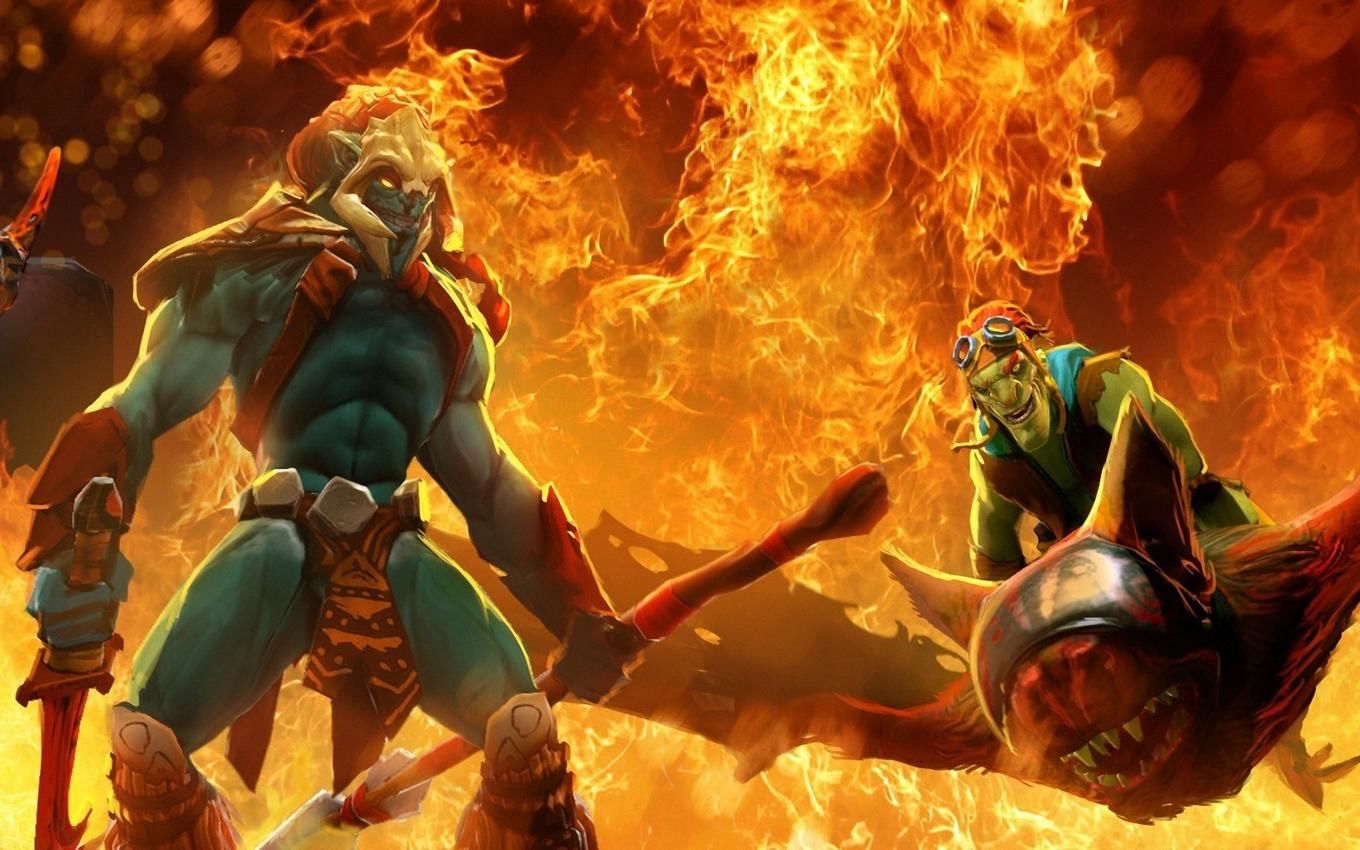 Five changes that everyone expects from patch 7.31d in Dota 2