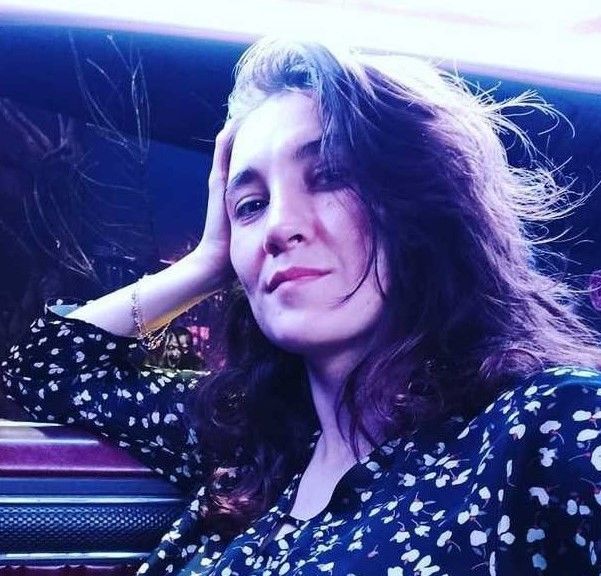 Week two of the first Dota Pro Circuit 2021/2022 season is finished. During this time, all teams have managed to play at least two or three games, thanks to which each of the six regions has its leaderboard. Some teams are still undefeated, while others have managed to stumble in one series but are still favorites to win the league. Interestingly, in some regions, the best stats are those of teams considered relatively weak before the start of the season or at least average. However, they have managed to surprise everyone and take their place under the sun. In the article from Cybersport.Metaratings.ru, you will find out which teams performed the best in the first two weeks of the DPC season and which team has the most chances to go to the majors from its region.
Bet on Dota Pro Circuit 2021/2022 with 1xbet
Team Spirit will be the strongest in the CIS
Team Spirit, as expected, is currently the strongest team in the CIS and possibly in the world. During the first season of Dota Pro Circuit 2021/2022, the Dragons easily defeated Mind Games (2-0) and PuckChamp (2-0). Team Spirit played much better than their opponents, so it's hard to imagine which team in the CIS can defeat them.
There are no good lineups in the CIS that I like right now. Yes, there are combat lineups. For example, the same NAVI, HR and VP - these are the three fighting lineups. We used to have only two teams that could fight in dash-1 tournaments - Team Spirit and Virtus.pro. Now it's hard to say since the teams just got together. I think that time will tell. Right now, it's tough to make any predictions.

Alexander TORONTOTOKYO Hertek
Bet on Dota Pro Circuit 2021/2022 with 1xbet
There is no doubt that Team Spirit will take first place in the CIS. At the same time, it is not clear who will take second and third place. All teams play more or less the same way, so it isn't easy to pick a favorite.
We can highlight HellRaisers, which defeated Mind Games (2-0) and Virtus.pro (2-1), and Natus Vincere. Born to Win started the season with a loss against PuckChamp (0-2) but still beat Empire (2-1). Theoretically, the NAVI roster looks very strong, so the guys need a little time to open up to the maximum. Then Natus Vincere will be one of the leading contenders to go to the first major this season.
It's up to us. Like many teams at the CIS DPC 2021/2022, we are just playing plus or minus against ourselves. We now understand something new every day, discuss something new, have our problems, progress, and gradually move forward. It seems that in this qualification, all teams are at the same level. There is not even much difference in the pool of heroes and in general. Only Spirit can be highlighted. Otherwise, you're playing against what you've trained and reached as a team.

Ilya ALOHADANCE Korobkin
Europe is the most combative region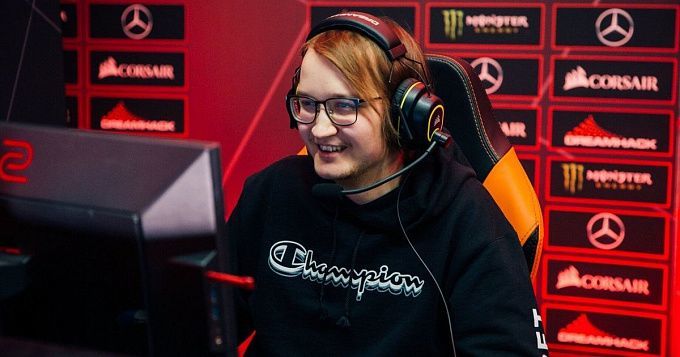 The matches in the first division of Europe are the most interesting, as almost in each series equal teams are competing, showing a very bright and exciting game. The leader of the tournament table is Team Liquid, which has won three matches out of three. The team beat COOLGUYS (2-0), OG (2-1) and Team Tickles (2-1). The last two matches were as even as possible, but Liquid still managed to pull out a win. The addition of zai and MATUMBAMAN benefited the team. Thanks to this, the squad became more competitive. Now Team Liquid is one of the strongest teams in Europe and claims to finish the DPC season in the first place.
There are also three teams in the European region with 2:1 stats. They are Team Secret, Tundra Esports and Team Tickles. All of them are prime contenders to go to the first major of this season. Team Secret failed in their first match against OG but then rebounded by beating Alliance (2-0) and Tundra Esports (2-1). The last game was the most interesting, on each map the winner was determined till the last moment. At the same time, it is felt that Team Secret has found its game, and now the team is playing as cool as at the beginning of last season. Clement has turned on, which means the team should qualify for the majors, at least on the wild card. They need to finish third or fourth in their league to do that.
Bet on Dota Pro Circuit 2021/2022 with 1xbet
Tundra Esports looked unbeatable before their match with Team Secret, but as it turned out, that's not the case at all. These guys play very coolly in all game phases, but they also sometimes make mistakes. If the opponent is strong enough, the opponent can catch on to that mistake. That's precisely what happened in the match against Team Secret. Nevertheless, Tundra Esports is one of the strongest teams in its region, capable of beating anyone.
Particular attention should be paid to Team Tickles. Compared with other famous teams from Europe, it is considered an underdog. There are no star players or living legends in the squad, but the guys play incredibly calm and confident. At the moment, they have already beaten Nigma Galaxy (2-0) and COOLGUYS (2-0) but lost to Team Liquid (1:2) in a hard fight. If Team Tickles can pick up a little bit now, they can get an invite to the upcoming majors. The main thing is not to relax. By the way, the following players play in this team.
Anton dyrachyo Shkredov;
Miroslav BOOM Bitsan;
Markus Ace Hölgard;
Eric tOfu Engel;
Melchior Seleri Hillenkamp.
Bet on Dota Pro Circuit 2021/2022 with 1xbet
Nothing is clear in Southeast Asia
There have been a lot of reshuffles during the Southeastern Asian season. Lineups have changed in all the first division teams except T1, which performed very well at The International 10, taking 7-8th place. After that, all the T1 Dota 2 squad players renewed their contracts with the club. They will now represent the Korean tag throughout the season of the Dota Pro Circuit 2021/2022.
This decision turned out to be a winning one for T1. So far, the team has won two out of two matches, beating TNC Predator (2-0) and Team SMG (2-0). Both games have been very easy for T1. Most likely, this is the team that will be the strongest in the first DPC season in Southeast Asia and go to the majors.
BOOM Esports also has a 2-0 record, beating OB Esports x Neon (2-0) and Fnatic (2-0). The team looks solid, but it is too early to judge how strong they are.The following players represent BOOM Esports
Justin Tino- Grimaldo;
Erin Yopaj Jasper Ferrer;
Saeful Fbz Ilham;
Timothy Tims Randrap;
Rolen Andre Skem Gabriel Ong.
In addition, BOOM Esports received a famous Chai Mushi Yo Fung as a coach, who ended his professional career as a player this summer. This is a reinforcement for the Southeastern team.
I am sure that I can do more for the team as a coach than as a player. I don't think it's possible to play two roles simultaneously. For example, if I were a player, I wouldn't see as much as a coach can see. The player doesn't have the opportunity to look at the team from the outside. If there is a conflict in the team, it is easier for the coach to resolve it. Moreover, I watch the players during games. So, literally after the first map, I can help them correct their mistakes. In my opinion, having a coach brings a lot of benefits.

Chai Mushi Yee Fung
Bet on Dota Pro Circuit 2021/2022 with 1xbet
There will be suspense in North America
There are three strong teams in North America: Evil Geniuses, Quincy Crew, and Team Undying. Last season they were the ones who qualified for the majors and went to The International 10. As a result, all three teams ended up there. At the same time, the most potent team is still considered to be Evil Geniuses, but they had a bad start to the season. Evil Geniuses had some difficulties in defeating Arkosh Gaming, and in the next match in general, lost to Black N Yellow, which, frankly speaking, is considered a relatively weak team, even for North America. So Evil Geniuses should get together as soon as possible. Otherwise, the team may miss the first major of the season.
Team Undying and Quincy Crew go undefeated, which is not surprising since these two teams and Evil Geniuses are usually the best in the region. Therefore, the Evil Geniuses and Black N Yellow series winners were not the latter but Undying and Quincy. EG is a new team where the players have switched positions. They need time to warm up; they can lose some series. EG could still easily make it to the majors if they win other vital matches. So there's no point in worrying about them yet.

Troels syndereN Nilsen
Bet on Dota Pro Circuit 2021/2022 with 1xbet