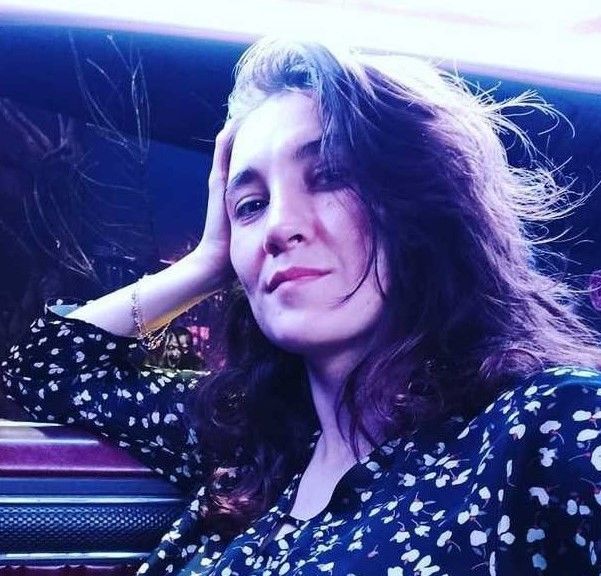 An athlete fights with their last strength, their face is covered in blood, and they are ready to give up. But suddenly, a fighter taps hidden reserves, rises from the ashes, and knocks out his opponent spectacularly. Comebacks are always stunning. This material will recall ten impressive comebacks in UFC history in chronological order.

Bet on MMA with 1xBet
Matt Hughes vs. Frank Trigg
At UFC 52, Matt Hughes met Frank Trigg to defend his welterweight belt. Hughes had defended his title in a bout against Trigg at UFC 45. But this time, Trigg made the right conclusion. Before the fight, Frank constantly teased Matt, saying he would easily take his belt. Hughes kept silent.
Trigg hit him in the groin in the first minute, but referee Mario Yamasaki did not react to that. Then Frank started to finish off his opponent. But Hughes demonstrated he had a tough character. Matt survived a brutal ground-and-pound and a rear naked choke thrice and managed to break free. Then the champion swept, picked his rival, carried him across the Octagon, and slammed him to the ground. Hughes weathered, used a rear naked choke, and defeated his opponent. UFC President Dana White often said it was his favorite bout.
Carlos Condit vs. Rory MacDonald
Young and promising Carlos Condit and Rory MacDonald fought at the beginning of the main card at UFC 115. They will become promotion stars later, but they just gathered momentum on June 12, 2010.
Carlos lost in the first two rounds, so he needed a finish to win. Condit got it despite "the Red King's" resistance. Although Carlos missed several punches at the start of the final five minutes, he managed to resist. Condit forced the fight to the ground where he punched poor Rory for nearly three minutes. With seven seconds left in the fight, the referee stopped the violence and awarded Condit the victory by technical knockout.

Bet on MMA with 1xBet
Brock Lesnar vs. Shane Carwin
On July 3, 2010, brutal star Brock Lesnar made his second title defense against Shane Carwin at UFC 116. Carwin became interim champion in the bout against Frank Mir. Brock returned after a year's break, and he had to fight an opponent who was as physically strong as he was. For the first few minutes of the fight, the athletes were examining each other until Shane landed some heavy uppercuts on Lesnar's head and sent the champion to the canvas. Carwin beat Brock on the ground, but his rival didn't give up and defended himself so that the referee wouldn't stop the fight. As a result, Lesnar lasted till the second round.

Bleeding Lesnar came out for the second round to prove that he was the rightful champion to all the fans. He scored a takedown and moved into side control. In a minute, Brock found a gap in Shane's defense and finished the fight with an arm-triangle choke. Lesnar weathered a real barrage of punches in the first round but managed to win.
Anderson Silva vs. Chael Sonnen
Anderson Silva, nicknamed "the Spider" defended his middleweight champion belt for the seventh time; Chael Sonnen became his opponent at UFC 117. The American often mocked his rival's fighting skills, offended him, and said he would easily run the Brazilian over.

Sonnen used Silva's weak side — wrestling. Chael dominated for four rounds. Sonnen took his opponent down during the final round and prepared to celebrate his championship. In the second to last minute of the fight, "the Spider" made the impossible: he locked up a triangle armbar on Sonnen and knocked him out. Such a denouncement is worthy of a Hollywood action movie.
Bet on MMA with 1xBet
Frankie Edgar vs. Gray Maynard
At UFC 136, current lightweight champion Frankie Edgar met Gray Maynard to defend his belt for the third time. They had met in April 2008 when Frankie lost to Gray for the first time in his career. Then Edgar and Maynard fought on January 1, 2011, but the judges didn't determine the winner and declared a draw. Therefore, the third bout was inevitable.
Gray almost finished his opponent in the first round, but Frankie miraculously survived. In the second round, Edgar performed better and resisted Maynard. It seemed that the judges would again have a hard time if the fight lasted the whole distance. Maynard scored 10-8 in the first round. But Frankie decided not to bring the matter to an end. In the fourth round, the champion knocked Gray down. After the hit, Edgar finished off his opponent and threw up his arms triumphantly.

Donald Cerrone vs. Melvin Guillard
"Cowboy" had been in the UFC for over ten years but hadn't become a promotion champion. But Donald often pleased his fans with bright and unforgettable bouts. For example, Cerrone was to fight Melvin Guillard at UFC 150.

"Cowboy" once again confirmed the theory that he needed to miss several punches to wake up. This is what happened this time. Melvin hit Cerrone several times, blitzing him with a knee but didn't finish. Donald recovered from the initial onslaught and made his opponent groggy with an accurate high kick. Another accurate right jab, and Gillard flies face-first into the floor, and "Cowboy" celebrates a brilliant victory.
Bet on MMA with 1xBet
Travis Browne vs. Alistair Overeem
Two heavyweights, Alistair Overeem and Travis Browne, met at UFC Fight Night 26. Both fighters had lost to Antônio "Bigfoot" Silva, that's why UFC matchmakers decided to bring them together in the Octagon.
Alistair dominated the cage from the first minutes. Overeem took his opponent down several times, beating him in the clinch and on the canvas. The judge could stop the bout several times but didn't do it, giving Travis his last chance. Browne used this opportunity. In the fifth minute, Travis threw a sudden front kick and defeated his opponent. Overeem got his second painful defeat in a row and was out of the title race for a long time. Only three years later, Alistair fought Miocic for a championship belt but was knocked out in the first round.

Miesha Tate vs. Holly Holm
Impressive comebacks can happen in female bouts, too. Holly Holm dethroned undefeated Ronda Rousey and encountered Miesha Tate in her first title defense at UFC 196. "The Preacher's Daughter" was an obvious favorite. Holm's bout plan was clear: she was going to keep the distance, overpower her opponent, and defend from takedowns. Tate sought clinch and ground fighting.
In the first round, Holly followed her plan and was successful. In the second round, Tate applied a takedown and beat Holm but didn't manage to finish. In the third and fourth rounds, Holly avoided takedowns and kept the distance. That's why Tate couldn't win on points before the last five minutes. The only thing that saved her was the finish, and Miesha achieved it. Tate took her opponent down to the canvas and applied a rear-naked choke. Holly fought to the last and even threw her opponent over herself. But Tate held on and brought the technique to an end. Holm didn't tap and was rendered unconscious.

Bet on MMA with 1xBet
Matt Serra vs. Shonie Carter
UFC fans know Matt Serra due to his scandalous victory over Georges St-Pierre on April 7, 2007, at UFC 69. Then Matt won against him and became a welterweight promotion champion. But Serra distinguished himself even before this upset, although from a negative side.

At UFC 31, Matt Serra fought against Shonie Carter. The future promotion champion dominated his opponent for 14 minutes and 50 seconds until Carter threw a backfist and knocked his rival out. Serra lay defeated on the canvas and wondered how this could happen.
Pat Barry vs. Cheick Kongo
In 2011, perhaps the most tremendous comeback in UFC history took place, so we decided to highlight it. On June 26, 2011, Pat Barry and Cheick Kongo met in the night's main event. Barry knocked his opponent down in the third minute and rushed to finish him. The French missed several heavy punches but managed to hold on and even get up. Patt kept beating Cheick and took him down again. Kongo rose and then missed a crushing overhand from the right. The second knockdown in thirty seconds didn't intimidate the French. Staggering, he punched Berry twice in the neck and landed several finishing blows on the ground. The judge stopped the fight, and the audience saw the real "return from the dead."
Viewers love when a fighter absorbs punches and then rises to smash their opponent. Frankie Edgar and Cheick Kongo weathered several knockdowns, didn't give up and destroyed their opponents. The UFC has existed for almost 30 years, but fans still rave about the fantastic Barry vs. Kongo fight from 2011. In this article, we have recalled the most impressive UFC comebacks.

Bet on MMA with 1xBet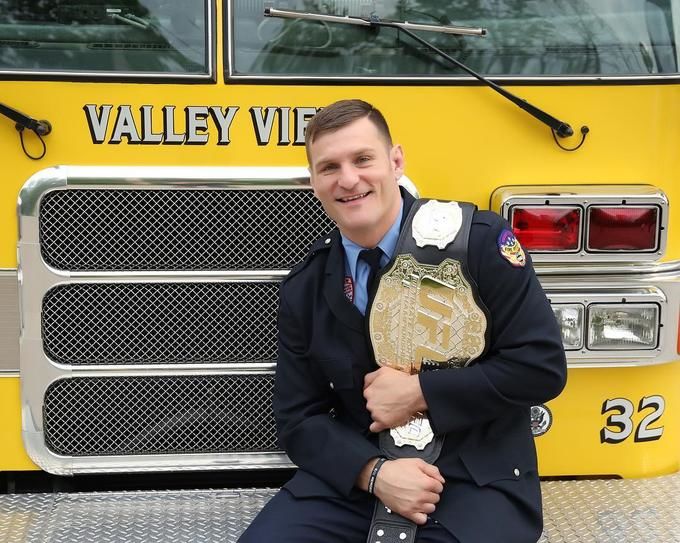 The most unusual professions of UFC fighters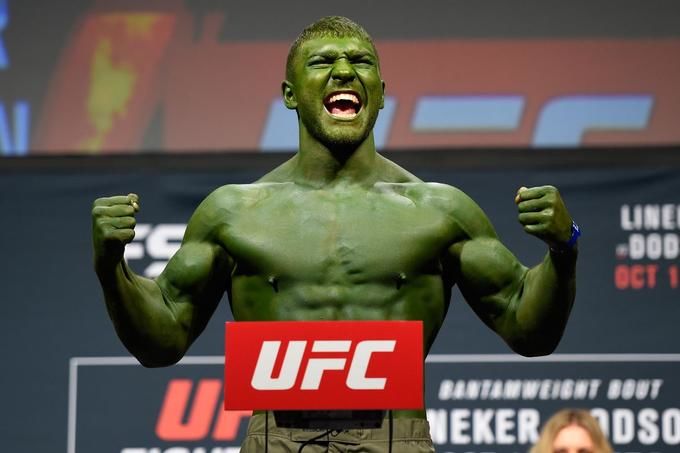 Dance battles, comic book characters and hilarious parodies: the most striking staredowns in UFC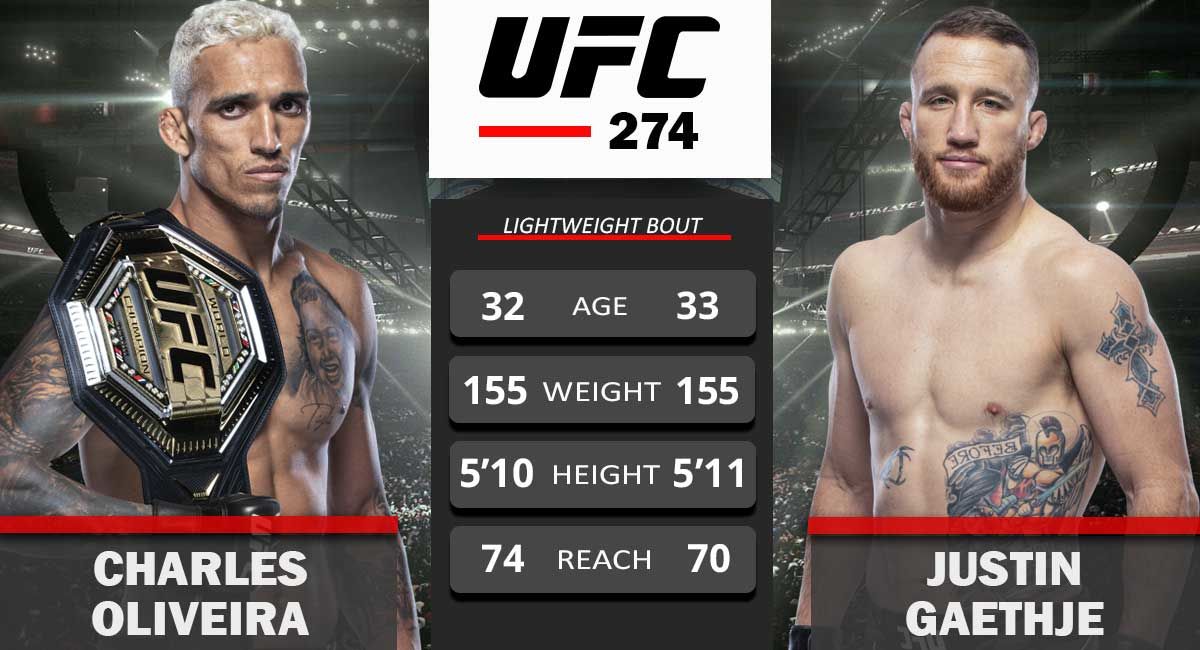 UFC 274 Oliveria VS Gaethje