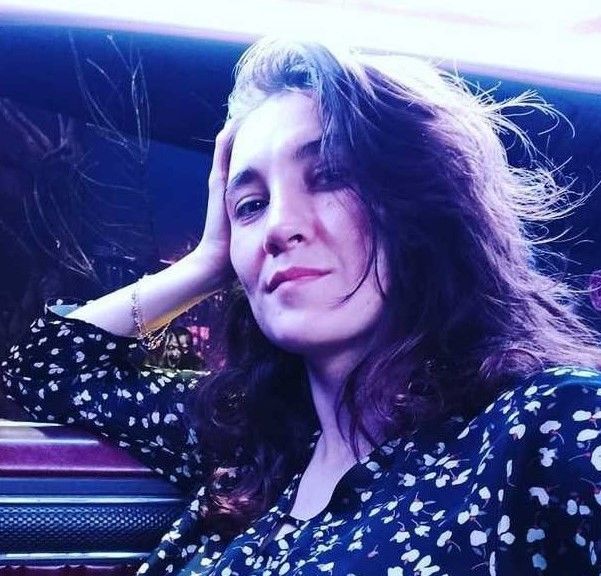 The main stage of The International 11 will start on October 15 in Singapore. Twenty teams all over the world will fight for Aegis, but only five lucky guys will hold the coveted trophy. This tournament will be the end of the 2022 competitive season, and the teams will have a well-deserved rest.
Many esportsmen have left their mark in Dota 2 history for eleven years. Some are famous for winning a lot of trophies, and others carry the burden of failure. Some are remembered for caustic phrases or unorthodox off-server behavior. Some players constantly work on their skills and achieve new results. But we will tell you about those who became popular due to one successful performance at The International and have failed to prove themselves anywhere else.

Bet on The International 11 with 1xBet
Inflame
By some quirk of fate, He "Inflame" Yongzheng played at the only The International in his career in 2017. In the seventh tournament of the series, LGD.Forever Young came out of nowhere and went undefeated all the way to the upper bracket finals. There it lost to Newbee and then failed to defeat Team Liquid in the lower bracket finals. Third place was eventually taken more as a disappointment than a sensation.
In fact, the entire LGD.Forever Young roster first popped up and then fell off the map. However, the other players still had some achievements in other rosters. Monet plans to get Aegis, now with Team Aster. ddc helped VGJ. Thunder played in the finals at the Bucharest major against Virtus.pro, Super had had tier-1 victories on Vici Gaming, ah fu played at TI once again, now for RNG, and his performance was quite decent. But the offlainer's career began in Seattle and ended with his tag there.

Inflame was interviewed by Starladder at that tournament. At that time, he focused on playoffs, believing that group stage matches did not demonstrate one's power. His signature Nature's Prophet was banned in the upper and lower bracket finals, that's why LGD.Forever Young didn't get to the grand finals. After TI7, many experts were shocked by the roster's play, but it disbanded three months later. He played for CDEC and Newbee but wasn't noticed at major tournaments.
He now appears in a Chinese analytics studio and has not played at a high level for three years. Mass media mention him rarely, although he could have etched his name into history. Now the community will remember him only as a "TI7 star."

Bet on The International 11 with 1xBet
ArtStyle
"All ship, all in ArtStyle" — v1lat's quote has become popular all over the world and reminds us of the person who led Natus Vincere to victory at The International 1. Ivan had no idea what a large-scale tournament he had won and how he had signed up for Aegis, which is now the goal of every esportsman from the top 1 rank to 2k MMR. In his interviews, he expressed his love for the game, dreamed of just beating Chinese teams, and back in 2011, he played CS:GO and Defense of the Ancients on Warcraft III instead of preparing for the tournament.
At that time, the distribution of roles was different, and the Natus Vincere captain played on fat heroes with initiation capability. Hence his nickname is "Ivan Balanar." As the Ukrainian athlete recalled in the Alter Ego program, he created a unique tactic on Night Stalker (it is unique even today): he played as a carry until the first night and then left the line to a support and went to harass the enemy heroes. If you watch TI1 replays, ArtStyle ran non-stop into enemies on many heroes. The team had an unusual pool and saw the game roles differently, and Ivan was an important part of this system.

After the triumph, Natus Vincere and ArtStyle parted ways. Ivan recalls it with bitterness, as they could have dealt with all financial and personal issues without much drama. Natus Vincere got to the grand finals twice but didn't win the decisive BO5 series. And when the legendary captain returned to the Ukrainian organization, the time had changed and the competition had become much tougher. The player admits that his play worsened.
He became a coach. He won four majors with Virtus.pro and got to The International top-6 twice. The team's golden roster often recalls Ivan as a mental leader, who greatly influenced the team. That five players didn't need help during the draft, but only The International 1 champion managed to teach everyone how to work as a unit. He has recently tried to train Natus Vincere, but this partnership wasn't successful, and now ArtStyle works with the organization's youth Dota 2 roster.
The Ukrainian carry could have had more trophies on his shelf in a different scenario. But Ivan hasn't won anything, except Aegis. He intimidated all opponents with his booth tone and playing style. ArtStyle has found his path in the esports world but will remain a "single tournament player."

Bet on The International 11 with 1xBet
NS
Now Yaroslav is considered a successful streamer, unrivaled cosplayer, and creator of the legendary "StrimHata." The father of Russian Dota 2 catches the worst offenders during Overwatch, finds the slightest mistakes in professional teams' games, and provides a profound analysis using his success in The Defense Season 3. Perhaps, even EvilArthas doesn't have as much credibility as NS. But his road to success also started with a computer club and first wins for $500.
In Dota Allstars, Yaroslav played with Dendi, Puppey, XBOCT, and other famous Dota 2 personalities. By the time the new Valve game was announced, NS had teamed up with Dread, Santa, ARS-ART, and GOD on the Moscow Five. The Russian team was one of the contenders to win the first tournament from Valve, based on their merits in the Defense of the Ancients.
In fact, Yaroslav's team fought against the future champions of the tournament, Natus Vincere, and then went through the lower bracket and lost only to EHOME. The Chinese put up with the Muscovites' onslaught for more than an hour and won in a fight on Roshan. Having taken 5th-6th place at the tournament and earned $35,000, NS and his team were encouraged to develop and dominate their region.

But after the strong performance at The International 1, Moscow Five disbanded, Yaroslav played for Darer and Virtus.pro but failed to win any tournaments. At another TI in 2014, as the Russian player himself puts it, he "came to play, well, worked in analytics." After the smashing success of the studio's on-site coverage by NS, Dread, and co, there was no doubt that Yaroslav would have a different role.
And although he criticizes everybody, sometimes looking like xiao8, he remains the most vibey and seasoned Dota 2 streamer in the Russian-speaking community. He genuinely loves the game but doesn't strive to break into esports again. Yaroslav used to shoot a lot of useful content and was the heart of the RuHub analytics studio, and now he hosts "StrimHatas" and gives an alternative to viewers. However, he wouldn't be so famous in 2022 if he hadn't played well at TI1.

Bet on The International 11 with 1xBet
Shadow
Liquipedia states that his last nickname was "Avendator." Dota 2 fans also remembered Chu Zeyu for winning the International 6 with Wings Gaming.
The Chinese team won the tournament in 2016. Wings Gaming lost only two maps in the playoff (both to Digital Chaos with Resolut1on, but in different series). This team played with anything they could and however, they could. No opponent has ever outplayed their heroes. Moreover, the team has developed a new pattern to their gameplay — winning by capturing territories rather than by random fights.

The carry's flexibility mainly made Wings Gaming players feel more confident in the drafts. Chu repeated himself only once during the playoff stage, on Faceless Void in the BO5 series. Before that, he had selected farming heroes of different styles. Yet, except for OG in 2018-2019, a winner's first position player usually boasts a very wide character pool. Here the Chinese played on Huskar, Silencer, Drow Ranger, Morphling, and many other heroes.
But after the TI6 success, the team's results declined sharply, and Shadow became a shadow of his former self. The roster disbanded in 2017, but while some players managed to reincarnate their careers (like Faith_bian and y` in PSG.LGD), the Wings Gaming disaster became an end point for Chu. He couldn't find himself on other teams and hang up his keyboard in 2019. Shadow came to TI6 as the unspoken favorite, but people will remember his nickname and team tag only because of his win in Seattle.

Bet on The International 11 with 1xBet
KYxY
In 2013, Natus Vincere and Alliance had fantastic grand finals for five maps with masterful twists. Obviously, watching the Dota 2 El Clásico made viewers forget about the teams that let the two giants get to the decisive match. One of them was Orange Esports — a Malaysian organization that focused on local players. Mushi and Ohaiyo started their careers on the team, and kYxY also had his memorable tournament here.
The Malaysians had played quite well back at TI2, but in 2013, they fought even against Natus Vincere in the upper bracket. Then, without any margin for error, Mushi's team went through all the dangerous Chinese opponents, reaching the lower bracket finals. That year, the confrontation between Loda and Dendi was an obvious result, but Mushi and co were close to a different story.
The match against Natus Vincere became a tragedy for kYxY. The young carry played at a top level for the whole tournament, had a top-10 KDA, and worked hard to reach the grand finals. He became a part of the team's success in the first game: Orange Esports took the lead in the series, and the game against Alliance in the BO5 format was turning from a dream into a reality. However, Puppey corrected the draft mistakes and set his teammates up to play more carefully. This evened the score and brought the series to the third map, where both teams began to lose their nerve.
The Malaysians took advantage and pushed Natus Vincere towards the base. In a spare moment, the players decided to take Roshan. They could have finished him, but kYxY got too nervous and denied Aegis right in front of his teammates. Of course, he got very discouraged, and Natus Vincere used its opponents' mistake and turned a nearly lost game upside down. Valve even published this moment in its archives, and professional players were reminded of how important it is to keep a cool head at crucial moments.

KYxY may have forgiven himself for that mistake in Roshan's pit, but his results were only getting worse each year. He went to The International twice, took 9th-12th and 13th-16th places, but since 2016, he hasn't managed to get there via regional qualifiers. He hasn't won even small local cups and has changed over 15 teams in eight years of wandering. In 2021, he retired. There is an important note at the end of his Liquipedia description: "KYxY was infamously known for his Aegis denial during the Semi-Finals of TI3 against Na'Vi."

Bet on The International 11 with 1xBet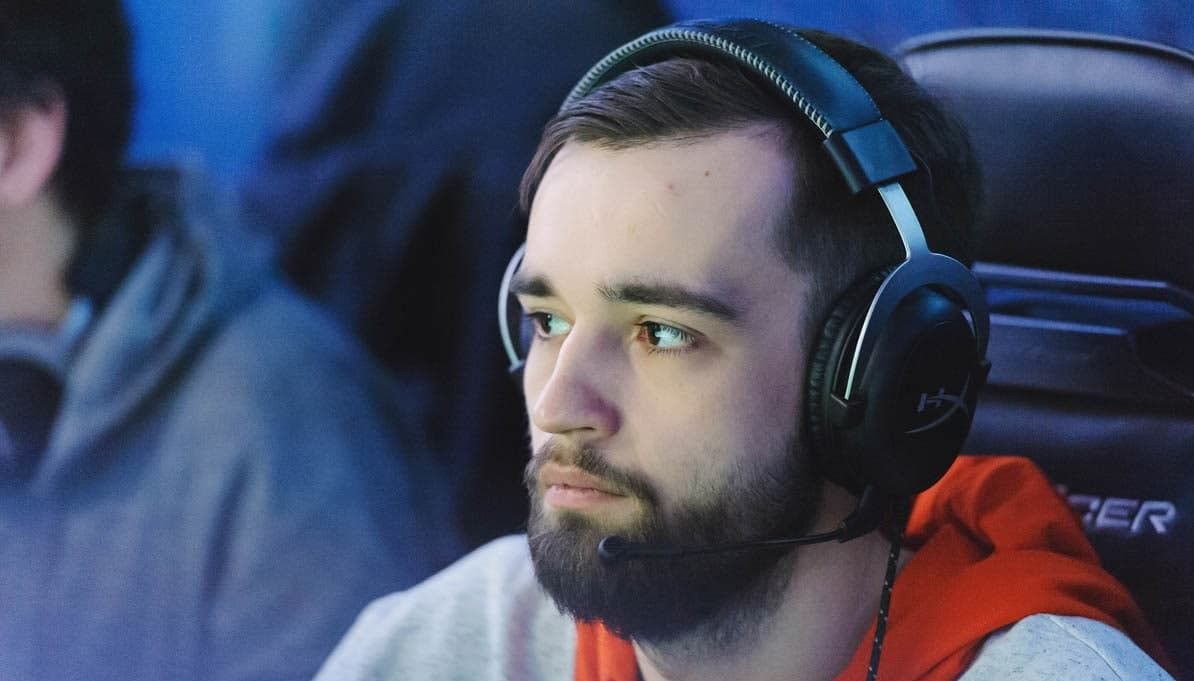 Fishman: Zitraks and I tried to persuade Nemiga to buy gpk. He wanted to join us himself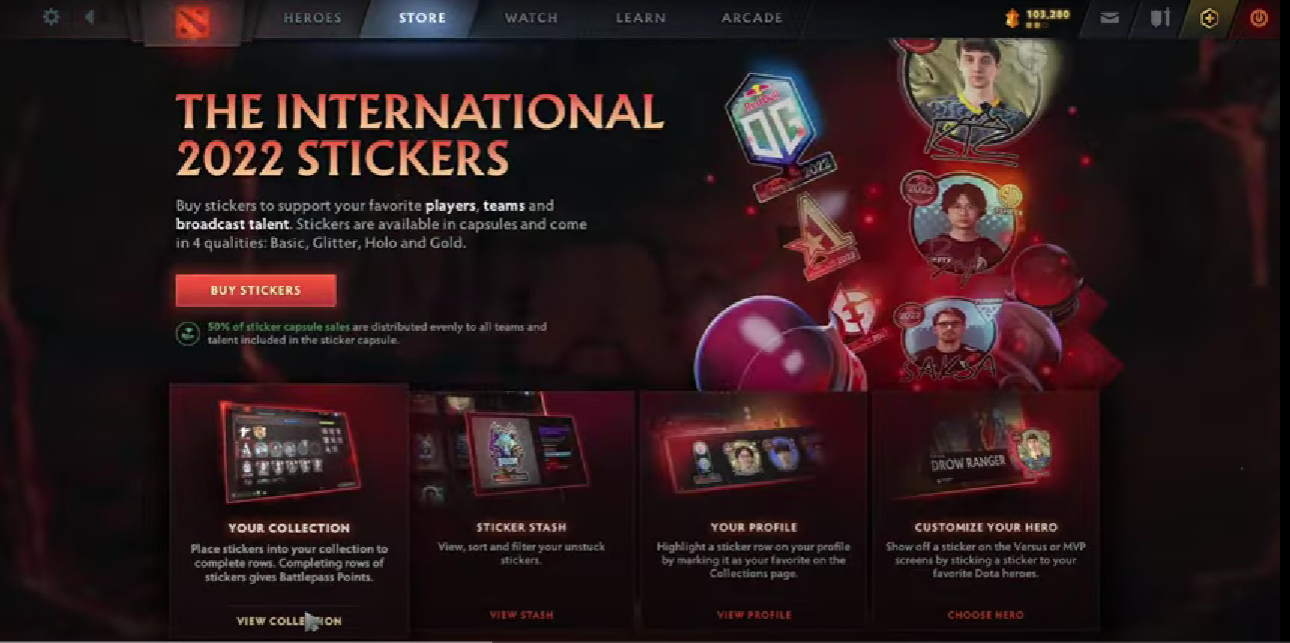 Stickers are now in Dota II: What they mean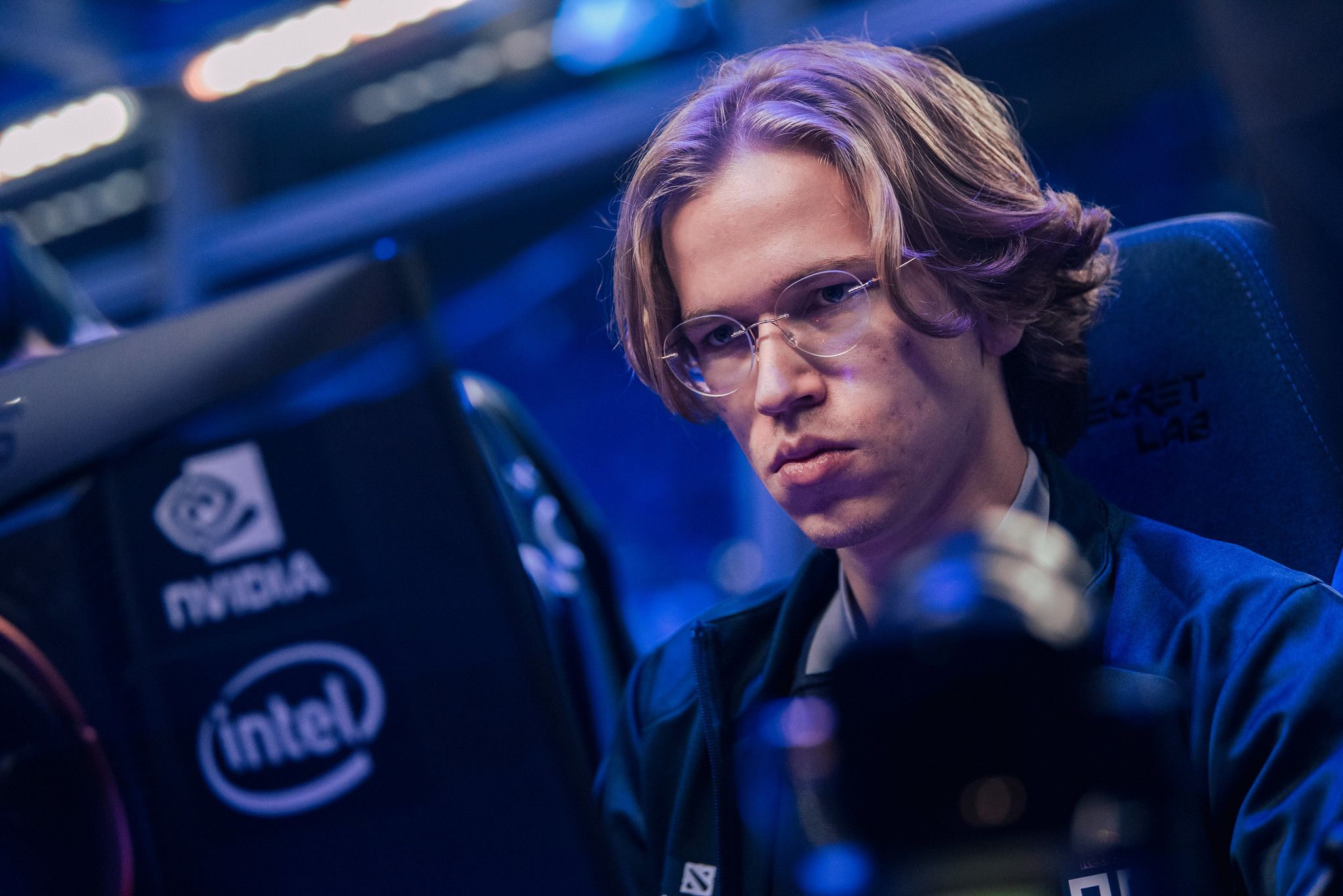 TI champions come to the rescue. Discussing Ana and Topson's move to T1