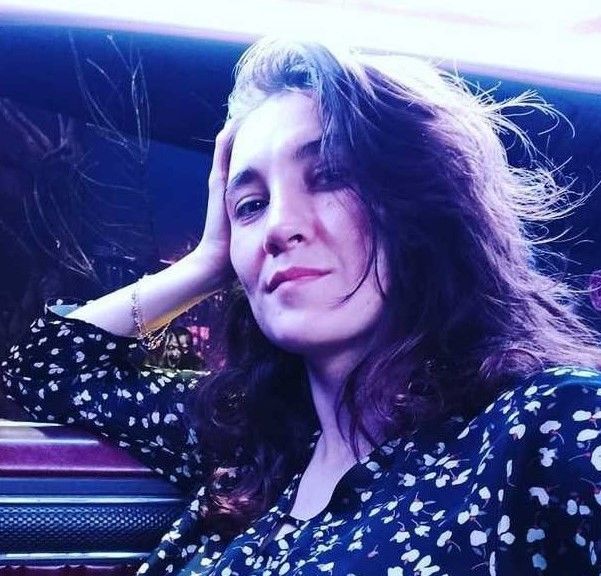 Valve is an amazing company with a multi-billion dollar turnover but an extremely modest staff that is reluctant to do anything. Because of this, it's extremely difficult for the company to deal with various difficulties and problems. It's much easier for Valve to bail on a problem and forget about it than try to solve it. "We don't care" - this phrase has long been almost the company's official position. Of course, this doesn't apply to all the areas of Valve's business, but only to the one that doesn't bring the company any profit. We are discussing Dota 2, CS:GO, and other eSports disciplines. The revenue from these games is hundreds (thousands) times less than from Steam, so Valve isn't going to develop them. It's just not profitable because you have to spend the resources, and the financial return will be next to nothing. In this case, Valve adheres to the position of a tyrant and despot: it doesn't negotiate, ignores the community, changes the rules on the go and does whatever it wants. But the company is completely unable to think ahead and plan. Because of the company's employees' stubbornness and carelessness, constant screw-ups put Valve in an unfavorable light. This attitude really makes Valve look like a small indie company that can't keep anything under control, unlike the other market giants. We present a compilation of Valve's most notorious failures of the past year.

Bet on Dota 2 with 1xBet
Incorrect calculation of Virtus.pro DPC points
Valve's latest mistake occurred just a few days ago. The company failed to correctly calculate Virtus.pro's DPC points caused the team to lose a direct invite to The International 11. But first things first.
Beastcoast defeated Fnatic 2-1 in the match for a 7th-8th place at PGL Arlington Major 2022. That left the Southeast Asian team out of the DPC point race. For the entire Dota Pro Circuit 2021/2022, it earned 1,020 DPC points. Consequently, Virtus.pro automatically received an invitation to the year's main tournament with their 1,020.055 points. With that thought in mind, the "bears" went into their match against beastcoast and lost in a hard-fought contest with a score of 1:2. However, this defeat didn't make any difference, because at that moment, VP had already achieved their main goal - to qualify for The International. Maybe because of this understanding, the team didn't play the best way (but that's up to the players).
When PGL Arlington Major 2022 concluded, many people noticed that the official Dota 2 website recorded that Virtus.pro had 1,019 DPC points instead of 1,020.055, which was 1 point less than Fnatic. Meanwhile, on Liquipedia and other unofficial sites, the number of points was the same.
The editors of Liquipedia are convinced that each team's DPC point count on this page is calculated correctly, adhering to Valve's rules. However, the values do not correspond exactly with those published on the official Valve website.

Liquipedia
Given the shoddy attitude of Valve to the situation, it seemed that this was a bug of the company, which would quickly be fixed, but it didn't happen. On social media, Valve representatives wrote that the scoring on their site is the only correct one, and that all the other portals are wrong. At the same time, the company didn't give any clarifications about the scoring system.
Together, the community determined how Valve calculates points. It turned out that the company rounds all decimal values to zero and down. Thus, prior to the replacement, Virtus.pro had 188.3 DPC points. Because of the replacement, the team was deprived of 15% of points and was left with 160.055 points, which allowed the club to surpass Fnatic in the overall standings. Valve's calculation turns 188.3 points into 188 points, and in that case the 15% deduction results in a score of 159.8 points. After that, the 0.8 points are also zeroed out. It is because of this difference Valve calculated that the "bears" scored 1,019 DPC points after the season, rather than 1,020.055.
It's an absolutely abominable situation. The published rules said nothing about rounding down, and it was never stated that it would work that way. This is a stupid loose interpretation from Valve. It may be a little harsh, but frankly, Fnatic made it to The International 2022 because Valve doesn't know basic math and will insist on it to the end.

Ben Noxville Steenhuisen
Mathematically, Valve is absolutely wrong. In high performance sports, rounding up results with non-integer numbers to integers is nonsense and absurd. No one else in the world does that. On the other hand, Valve has the right to set any rules it wants, but then that set of rules needs to be published, and there just isn't one. It turns out that Valve is wrong in both cases, but it's not going to admit it. It hasn't even entered into a dialogue, saying, "We're right and everyone else isn't."
This attitude of the developers to the game is terribly disappointing. After all, this is not an isolated incident. Valve always holds its ground, even when it's obviously wrong. In this situation, the vast majority sided with Virtus.pro. Even Roman RAMZES666 Kushnarev's greatest enemy Ilya Illidan Pivcaev supported the "bears".
Regarding the VP's invitation. I was very careful to draw conclusions about who is really wrong in this situation, because Liquipedia is really an unofficial source. Until Valve officially published the invites, it was clearly too early to relax, but it turns out that the people at Valve are not good at basic math. If they were forced to calculate what 2.5 + 2.5 is, they would have gotten 4. Another disrespect for the work of others. The fact that tenths of points don't count and even rounded up against ANY laws of elementary school math is just another glaring proof of Valve's absolute indifference to Dota 2.

Ilya Illidan Pivcaev
Bet on Dota 2 with 1xBet
Problems with Dota TV
You don't have to go far to remember the recent failures of Valve. The company managed to screw up right at PGL Arlington Major 2022. We are talking about the broken Dota TV, which prevented community casters and ordinary spectators watch the major directly from the Dota 2 client.
Problems with DotaTV first began on June 9 - after Patch 7.31d was added to the game. At that time, when you tried to open matches via DotaTV, where you could find tournament matches and the most popular channels, none of the active games were loading. Presumably, this problem arose because the game added the ability to create clips (which no one has used so far).
An experienced developer could fix this problem in a few days, but that's not how Valve works. DotaTV still doesn't work properly, even though it's been more than two months. Yes, most of the games are loading, but some of them are still unavailable.
There were things beyond our control that were pretty much ruined. Of course, we're talking about DotaTV not working in the first two days. This had a major impact on our online presence and the perception of content by a visiting viewer. That is, if I go somewhere that promises content but doesn't have it, I'm not going to ask why it's not there and who's to blame. I'll just go somewhere that has it, just like thousands of people did who might have stayed with us. It's especially important in the first couple of days, when people are especially active in checking different sources and looking for the most interesting ones.

Yaroslav NS Kuznetsov
The malfunctioning DotaTV may seem like a small issue against the background of all the problems that exist in Dota 2, but it's very telling. Valve has no problem fixing this feature, but it simply doesn't want to do so because the company itself won't benefit from it. Valve simply doesn't care. And if it doesn't, it means that the multi-billion-dollar company doesn't have a developer capable of fixing the problem. So it's unclear what is worse.

Bet on Dota 2 with 1xBet
Canceled winter major
One of Valve's first blunders of the year was the canceled major, which the company failed to hold. Before the start of the Dota Pro Circuit 2021/2022 season, Valve published a rulebook and technical regulations stating that there would be three majors in 2022. However, the exact dates of these tournaments were not mentioned. At the end of December 2021, there were rumors that the first major was in danger of being canceled.

It turns out that no one is really holding the major and there is no organizer. There was a company - I'm not going to say who it was, just in case. They had an agreement like two, or, maybe a month and a half ago, and they haven't said anything during all this time, and just a couple of days ago they said, "Okay, we're not going to hold it. It's kind of unstable, coronavirus, 'omicron', all that stuff."

Yaroslav NS Kuznetsov
Valve, as always, decided to keep silent. The company was stalling until the last, and then canceled the major, referring to the coronavirus. Although if it had signed a contract for holding the major in advance, not at the last moment, then everything would have been ready in time, and the tournament wouldn't have been canceled. Moreover, by that time the whole world has learned to hold major international competitions under pandemic conditions and restrictions, but not Valve. It was much easier for the company to just cancel the major than to put in a little effort and try to hold it "in spite of everything".
To be fair, after the incident, Valve formally apologized ( in the face of a social media uproar). Then the company promised to improve its performance, but as we see from recent events, this hasn't happened. So Valve's apology, like its promises, is worthless.
Bet on Dota 2 with 1xBet
Unbalanced DPC system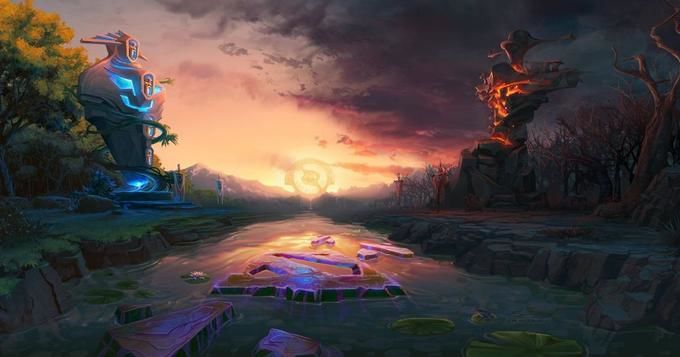 Valve makes bad decisions not only in force-majeure situations, but also during normal course of business. Absolutely everything the company does raises big questions and doubts in the gaming community. One of Valve's major failures in this regard is the DPC system. It was first introduced several years ago, but because of the coronavirus, its implementation only began in early 2021. The new system immediately revealed a great number of disadvantages. Here are just a few of them.
Seasons are too long (6 weeks)
Too many points being played in the regions
Too few points are awarded in the majors
Too little prize money
Underpowered teams make it to The International
It would have made sense on Valve's part to change the system after Dota Pro Circuit 2021, but as expected, it did not. There were minimal changes that didn't affect the overall picture in any way.

It's a good system, it's just like a world championship, and every region has to have representatives at The International. But based on the last The International, it all just doesn't work that well. So clearly, both prize money and DPC points should be increased for the majors. There shouldn't be a situation, when winning the major you get the same amount of points as you would get for winning the regional competition, it's ridiculous.

Dmitry Korb3n Belov
Because of this, Dota Pro Circuit 2021/2022 kept the main problems of the current setup. What prevented Valve from fixing them? Nothing. The company simply decided not to bother. This once again tells us that Valve absolutely doesn't want to think about making cybersports Dota 2 better. Even when some enthusiastic people have already suggested ready-made changes, Valve doesn't want to fix anything.

Bet on Dota 2 with 1xBet
Postponement of The International 10
Valve's main failure over the past year is the postponement and the format of The International 10, the premier tournament in cybersports history. It all started in the summer of 2020 when the first wave of the coronavirus pandemic was in full swing. At that time, sports and cybersports tournaments were canceled everywhere. Valve once again decided to take the easier way and canceled TI10, freezing the cybersports scene of Dota 2 for almost a year ( the discipline can't live without this tournament, at least at the moment).
Surprisingly, another game development company took a different path. We are talking about Riot Games. Even with the pandemic and restrictions, it was able to hold the main League of Legends tournament - World Championship in September-October 2020. It makes sense that Valve could have held The International that year, but it would have been too time-consuming and stressful, so our favorite indie company again just bailed.
A year passed, all the fans were waiting for The International 10 in August, but the tournament was postponed again due to Valve's incompetence. The location of TI was also changed: from Sweden to Romania. This was done so that all participants of The International could get there, and for the tournament to be held with the spectators. The news was very unwelcome, but the community still accepted it.

However, just a week before the start of The International 10, it was announced that the tournament would still be held without spectators. It was a complete failure. Moreover, during the tournament itself, some players managed to catch the coronavirus. They were isolated and the entire staff was forced to wear masks all the time.
In other words, the organization of the tournament we had been waiting for was also very low. If it weren't for the victory of Team Spirit, TI10 would likely have been the worst tournament of that format in the history of Dota 2. Credit for that goes to Valve, of course.
Bet on Dota 2 with 1xBet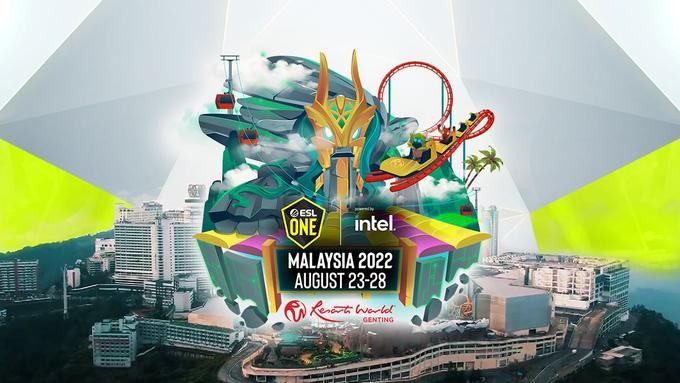 ESL One Malaysia 2022 Announcement: Who are the favorites?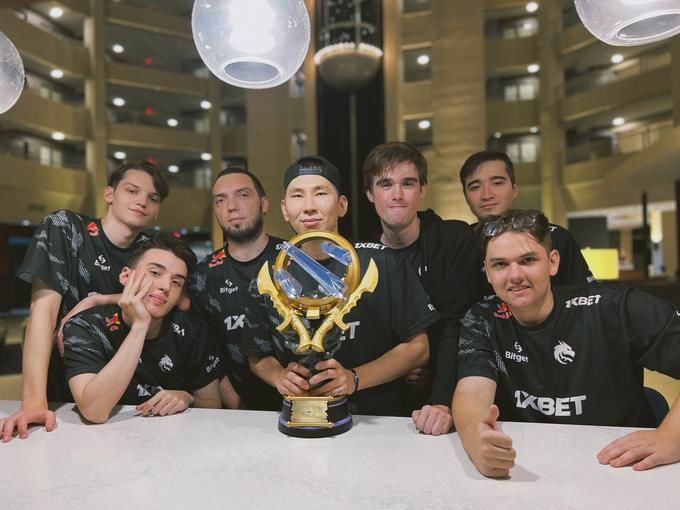 The Chinese wall is down: a recap of the PGL Arlington Major 2022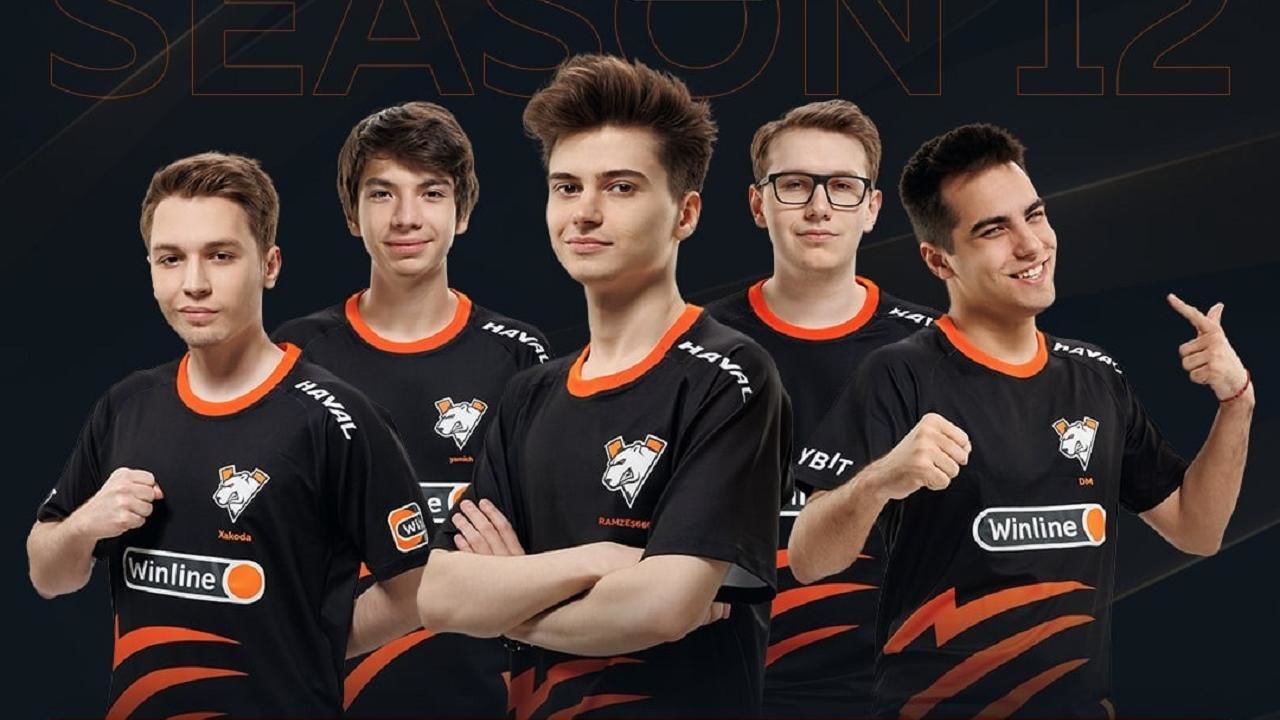 The biggest sensations and disappointments of the major: PGL Arlington Major 2022 group stage review