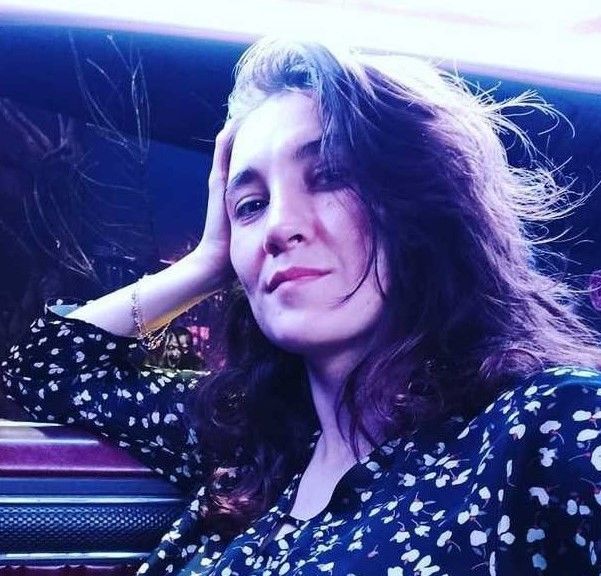 Valve developers have recently announced that now Dota 2 can be played using a controller (gamepad) and not the usual combination of mouse + keyboard. We are not talking about the present, not the future. Right now, every user can connect a controller to a computer and try to play Dota 2 in this way. On the one hand, leaning back in the chair and beating creeps in a comfortable position, fighting and killing opponents sounds tempting. On the other hand, it is unclear whether playing Dota 2 with a gamepad is comfortable because there are much fewer buttons than on the keyboard and mouse. In addition, one often needs to move the camera instantly to click at opponents. Will the controller handle it? Please read how to play Dota 2 with a gamepad, is it real, and what are the main disadvantages of this method in the material of Cybersport.Metaratings.ru.
Bet on Dota 2 with 1xBet
There were prerequisites in the summer
On July 15, 2021, Valve officially introduced Steam Deck, a portable Linux-based console. The company representatives said that the Steam Deck would allow users to run all games from the Steam library and support other launcher functions like the friends' list, store and cloud saves. The cost of different console versions varies from $399 to $649. It was expected that they would go on sale at the end of 2021, but later, Valve announced the extension of this date due to production difficulties.
In any case, it became clear that soon users will be able to play most popular games with a portable console, which is almost the same size as an ordinary controller. At the same time, many people wondered if it was possible to play Dota 2 on the Steam Deck, as the developers talked about all Steam games without exception.
One of the Reddit users wrote to Gabe Newell himself to clarify this information. The founder of Valve occasionally responds to emails, and this time was no exception. When asked directly about the possibility of playing Dota 2 using Steam Deck, Gabe replied, "Yes". It meant the beginning of a revolution in both the world of computer games and cybersports. The only unclear thing was whether it would be possible to play Dota 2 with a controller. It was impossible to answer this question, so it was put aside.
Bet on Dota 2 with 1xBet
You can play Dota 2 using the controller
Everything changed five months later. On December 15, Valve added a new Battle Pass to Dota 2, along with which a winter event, a seasonal treasure, a set for Hoodwink, a persona for Mirana, an arcana for Drow Ranger, and much more appeared in the game. The developers also announced that now Dota 2 can be played using an ordinary controller. We should note that this function is still in development.
This feature is in active development, and we'd appreciate feedback from players in real games to keep making progress on this. We don't think controller support is ready for everyone yet, but if you're curious and willing to offer feedback, we'd love to hear what you think!

Valve
At the same time, the developers themselves are not sure whether it is possible to play Dota 2 using a controller. Theoretically, there is nothing complicated about this if we are talking about "one-button" heroes, like, for example, Wraith King. But how will things be with Invoker, Meepo, or Arc Warden? Valve has no answers to this question. The company representatives ask players to test all possible heroes and then share with them what was the difficulty of the game. Thus, developers will eliminate all problems over time, and playing with a gamepad will become more convenient. At least, this is the idea of Valve.
Bet on Dota 2 with 1xBet
How to configure Dota 2 to play with a controller
By default, the new experimental controller support is disabled. To enable it in the settings, go to Options / Advanced Options and click the "Enable experimental controller support" toggle at the bottom of the Miscellaneous section. It would help if you also made sure that Steam Input is enabled for your controller in Steam. To do this, check Settings / Controller / General Controller Settings. Finally, you need to configure Dota to use a Gamepad controller configuration. Right-click on Dota in the Steam Library, select Manage / Controller Configuration.
According to the developers, any controller supported by Steam Input will work. So, you will be able to use Xbox, Playstation, Switch Pro controllers, PC game consoles, and Steam Controller for the game. In other words, you don't have to choose a suitable controller. All modern gamepads should work in Dota 2. You will be able to instantly switch between the controller and the keyboard and mouse during the game.
Bet on Dota 2 with 1xBet
How to use a gamepad in Dota 2
We figured out how to configure the controller. We only need to understand how to use the gamepad to play Dota 2. At first glance, it seems that this is not possible since the controller's functionality is much smaller than that of the keyboard and mouse. Valve gives the instructions on using the gamepad, but all this is much easier to understand by the "trial and error method".
Use the left stick to move your hero and the right stick to move the camera. Click the right joystick to recenter the camera on your hero. The face buttons on the controller (X, Y, A, B) activate abilities or items. The D-pad selects various shortcuts in the UI to level up abilities, purchase items quickly, and open the shop. There's a second page of shortcuts to select units you can access by holding R1. L1 and L2 are used to lock targets — L1 targets an ally, while L2 targets enemies. While holding L1 or L2, the face buttons will target different units (creeps, buildings, or heroes). Any attacks or abilities will target the locked unit first to make it easier to land spells with the controller. Move the camera to "break" the target lock.

Valve
It doesn't sound very easy, but it's a pretty simple system. Let's try to disassemble it into separate buttons responsible for certain actions. There are four types of keys on the controller.
Sticks (left and right) move the hero and the camera, respectively. If we turn it up, we go up. If we turn it down, we go down. The camera works the same way (double-clicking moves the camera to the hero). There is nothing difficult in the mechanics. It isn't easy to manage two sticks at the same time.
Bet on Dota 2 with 1xBet
The face buttons on the controller (X, Y, A, B) are necessary to use abilities and items. The problem is that there are only four of these buttons, and the hero has at least four abilities + six items in the inventory + teleport + neutral item. The R1 and/or R2 buttons will help you use all these slots. You will have enough combinations to use all possible items and abilities with them. Roughly speaking, you have at least 12 "cells" that you can use in the game. To do this, you use the buttons X, Y, A, B in combination with R1 and/or R2 (but not with each other).
For example, to use a teleport, you need to press the A key while holding R1 + R2. And to choose the place where you want to teleport to, you need to point the right stick (camera) at this point. You can easily determine the remaining combinations during the training game. Just press one of the four keys and combine it with R1 and/or R2 in turn. However, you will have to memorize all these combinations by heart since there will be no time to think during the game.
We should note that there is an icon above each of the skills and items that must be pressed to activate during the game. It makes life a lot easier. It is also convenient that the "attack" command is displayed on a separate button — X. Repeated pressing forces the hero to start hitting from the beginning, and the last hit becomes quite comfortable.
D-pad (four arrow buttons) are responsible for moving the "cursor" through the Dota 2 interface (the cursor itself is not on the screen). With these keys, you can upgrade abilities or talents, swap items in your inventory and backpack, open a store, select and buy the desired item. There is no trick here. Just move the imaginary cursor with arrows to a certain part of the screen until the button you need falls under it.
Using this system is simple but very uncomfortable. For example, you will need a second to buy Daedalus in Dota 2 using the keyboard and mouse. A gamepad will take a few seconds more (at least). By the way, sometimes you will need the R1 key to quickly go to the second page of the list of "shortcuts".
Bet on Dota 2 with 1xBet
L1 and L2 are used to select targets: L1 is used to select allies (green circle/cursor), and L2 is used to select enemies (red circle/cursor). That is, to switch the conditional cursor between opponents and choose which of them to attack, you need to use L2. For instance, you select an opponent using L2, and after that, you throw a spell at him. It works the same way with allies but with the L1 button. If the target is not highlighted, you will not use a point spell. The closest target to the hero is always highlighted automatically. Move the camera slightly to the side to remove the sight from the selected unit.
Bet on Dota 2 with 1xBet
Pros and cons of playing with a gamepad
After analysis, it becomes clear that Dota 2 can be played on a gamepad. At least, the developers managed to adapt the game interface to the controller, while the gameplay using the gamepad has no restrictions. In other words, no action can be done with the mouse and keyboard but not with the controller. Functionally, it can do the same thing. Only one question remains: is it comfortable to play Dota 2? To answer it, let's highlight the main pros/cons of the game using a gamepad. First, let's deal with the disadvantages.
Playing Dota 2 with a controller is as unusual as possible. Playing with a keyboard and mouse is intuitive. With the gamepad, you need to deal with each button and several buttons separately and remember which key is responsible for what.
It will take a very long time to adapt to the controller. To figure it out, the gameplay will take all day. This is already quite a lot. And it will take several days to get used to the control. To master this style of play flawlessly, you will have to train for weeks or even months.
It is impossible to click enemies or allies quickly. It takes literally a second with the mouse. And with a gamepad, you may not have time to click a hero who appeared somewhere on the ward for a short period.
It is also uncomfortable to add creeps since there is no cursor, and the automatic aiming system does not always work correctly. In other words, you want to kill one creep, and another unit is automatically selected as the target of the attack. The same is with the heroes' attack. Let's say you want a point skill in one hero, and the system highlights another. To re-select a goal, you will have to spend an extra microsecond, which is very important in Dota 2.
It takes longer to buy items. This may be a minor disadvantage since the delay is only a few seconds, but it is not entirely convenient.
The controller does not allow you to play on heroes that require you to press many buttons simultaneously. It is better to abandon the game on Invoker, Meepo, or Arc Warden right away. It will also be difficult to play on Puck, Lone Druid, Tinker, or similar heroes.
One of the main disadvantages is the inability to change the settings or bind the selected buttons to the desired commands. You can only play according to the system that Valve came up with.
Unexpectedly, there are also several advantages in the game using the controller, which even simplifies the gameplay. Let's highlight the main ones.
An unexpected advantage is the absence of a cursor, although not in all cases. Sometimes you accidentally click on the map when playing with the mouse, and the hero turns around and goes in the other direction. There is no cursor above the screen when playing with a gamepad, so it is impossible to give a wrong command. This is very convenient in two cases: when you stop creeps and when you run through the forest.
If you get used to the gameplay, it becomes very convenient to play with the gamepad. You need to practice more, but the hands "feel" the game after that.
Playing with a gamepad is a new direction for Dota 2. Not all the details have been thought out, but if the developers manage to fix all the problems, then a separate discipline may appear, and a certain part of people will play only with the help of controllers. And development is always good. In addition, show matches can be held at events, forcing famous players to use controllers. It's going to be fun. Or you can make a separate ladder in Dota 2 for players using gamepads. There are plenty of possibilities. Let's see what Valve implements.
Conclusion
Playing Dota 2 using a controller turned out to be possible. You can play very well on simple heroes on low ratings. In addition, the whole game system from the gamepad turned out to be very comfortable and interesting. However, we can't say that the controller can replace the mouse + keyboard combination. Controllers have too many mechanical flaws that do not allow you to do certain game actions, which isn't good. Moreover, it is impossible to play on complex heroes since the gamepad lacks enough manoeuvrability.
And then why did Valve allow users to play Dota 2 with the controller? Most likely, the company needed the game to be adapted to gamepads before releasing the portable Steam Deck console. This way, it is possible to attract potential buyers who love Dota 2. There was simply no other reason to adapt a complex game system for the controller.
Bet on Dota 2 with 1xBet