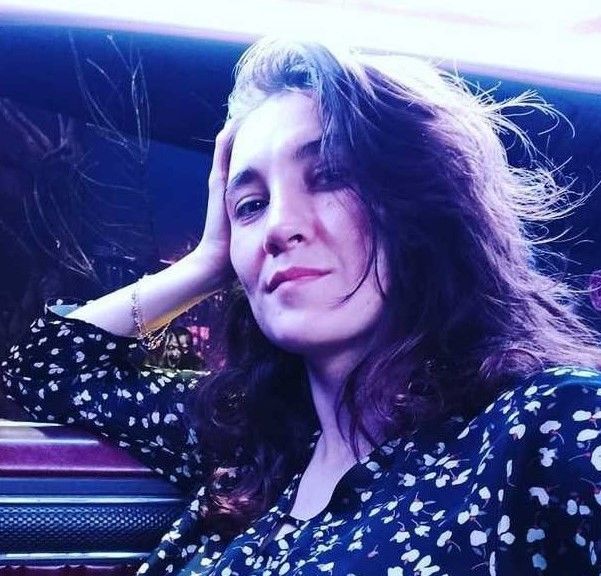 Oleksandr "s1mple" Kostyliev is one of the best players in the world, famous not only for his phenomenal play but also for plenty of scandals around him. Cybersport.metaratings.ru publishes a selection of high-profile cases involving Kostyliev.

Bet on CS:GO with 1xBet
FACEIT Pro League
In 2016, s1mple scored a knife kill on his opponent, Brazilian player Epitácio "TACO" de Melo. A squabble started in the chat, provoked by TACO himself.

Are you mad? Because I'm not. Cuz I don't have mental problems like you.

Epitácio "TACO" de Melo
I like to knife some noobs like you. So relax.

Oleksandr "s1mple" Kostyliev
Soon the chat squabble moved to social media and became public. Brazilian players and fans started to threaten Oleksandr with physical violence at the next LAN tournament.

Since you went against the favela, you'll have to get shot in response.

The Luminosity Gaming CS:GO manager, Ricardo "dead" Sinigaglia
The situation seemed to have gotten out of control, and Gabriel "FalleN" Toledo, Luminosity Gaming director and the Brazilian team's captain, had to step in. TACO, Stewie2K, and the manager of Luminosity were fined and deleted their messages on social media. Oleksandr "s1mple" Kostyliev also apologized.

I apologize that I bait @LG_TACO, just everyone forget this situation. @Luminosity great team with great future.

Oleksandr "s1mple" Kostyliev
However, the scandals connected with the FPL do not end there. S1mple had another conflict the same year. FPL players NBK and olofmeister discussed his expulsion from the league for aggressive behavior. Other players also joined the argument. Here are the most interesting quotes.

S1mple's behavior is unsatisfactory. Honestly, I think we should do something. But I don't know what yet. Maybe we should give him a little ban as a warning.

Olof "olofmeister" Kajbjer Gustafsson
Yes, he has been banned this year, so we should definitely ban him. I don't know about the deadline.

Nathan "NBK-" Schmitt
Seems like they don't even understand what to do with fpl and a lot of noobs here. If both of you not smart enough (cuz problem in fpl) and can't decide what to do, u can ban, i don't really give a fuck @olofmCS @nV_NBK

Oleksandr "s1mple" Kostyliev
Start to talk normally lil kid and then comeback as A normal person

Dan "apEX" Madesclaire
telling me two-face noob?

Oleksandr "s1mple" Kostyliev
Bet on CS:GO with 1xBet
The conflict didn't lead to anything, there were no bans or fines. The players just exchanged insults. In the end, the player for FaZe, Fabien "kioShiMa" Fiey, joined in and urged Oleksandr to show restraint and respect for other people.
We should note that s1mple still gets engaged in conflicts with the league players. Ayken, Aunkere, smooya, and other players are frequently criticized.

You see, s1mple wants to win. But you should understand that these are mixes. Yes, there is a prize fund and there are serious players. But you should understand that these are mixes. Of course, you shouldn't play carelessly if you get caught in the mix and run a search on FACEIT. I can play carelessly at the Fast Cup or MM because I don't give a damn. I am not a professional player. But that is a professional esports league. Though if someone doesn't manage... It happens.

Arseniy "ceh9" Trynozhenko
The broken phone of PCH3LK1N
Although Alexey Pchelkin claimed he had no conflict with Oleksandr and the situation was resolved, we couldn't avoid this story.
During the party in honor of NaVi's birthday, Pchelkin asked Kostyliev to take a picture of him and other streamers on his phone. S1mple dropped his phone, but it was intact. Oleksandr thought it was funny and he started dropping it until it crashed.

Zloy and Evelone had to leave, and I asked S1mpl to take a picture of Zloy and me. He started taking a picture of me, the first time he dropped my phone – it didn't crash. And Sanya started dropping it until it crashed. And Simple says, "I thought it was funny." I say, "Do you see me? I'm not laughing". Here we had a conflict. He tried to explain that if he was guilty, he would buy me a new phone. I say: "Why did you need to break it?" We talked about this for a long time and agreed that he would buy me a new phone. But I wanted to give this phone to my mother.

Alexey "PCH3LK1N" Pchelkin
The conflict with the group editor
Amin Abu-Al-Dzhadael was an editor of Oleksandr Kostyliev's VK group for a long time. Yet, he worked not only for s1mple, but for electronic, RAIZ, and even Natus Vincere. Once Amin asked for a raise (at that time, his salary was 6,500 rubles), or he would leave his post. He got rejected, and Amin and s1mple parted ways. During his stream, Kostyliev claimed the editor had left himself, stolen 50,000 rubles from his VK group advertising and lost it in a gamble.

I took not 50,000 but 20,000 and told him that. I took them from the VK ad network, and everything wasn't so straightforward. The ad network generates money depending on the number of readers and posts. I thought the income would be mine, but Oleksandr refused. I offered 50/50 or 70/30 and got a refusal again. It is his personal income. I won't lie, at that time, I thought it was my money and took 20,000. Then I reconsidered and realized that it really wasn't mine and confessed. He forgave me.

Amin Abu-Al-Dzhadael
Finally, Oleksandr lost his nerves and wrote hateful posts in his VK group and offensive words on his Twitch channel.

Amin bul bulbulyator says in the comments how bad it was for him to cooperate, and how easily he could have paid back his debt. He keeps talking bollocks and justifying his ludomaniacal desires. Why on earth should I raise the salary of this thief? Remember, Abdul, any person who works well and treats his employer well will have a good salary! But you are not this kind of person. Others didn't have problems.

Oleksandr "s1mple" Kostyliev
Bet on CS:GO with 1xBet
GuardiaN against s1mple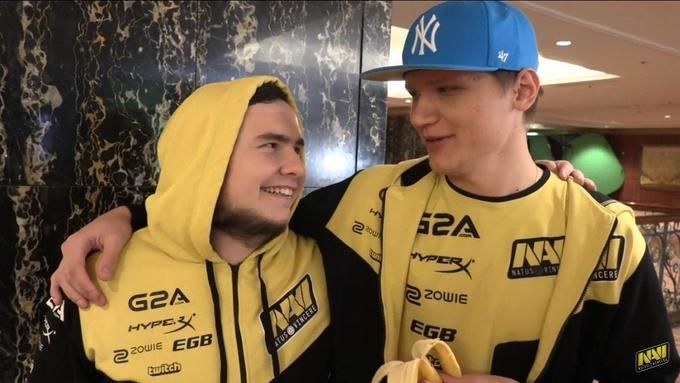 In 2017, Ladislav "GuardiaN" Kovács left Natus Vincere and soon told about the reasons in one of his interviews.

I was against the kicking of Zeus (Danylo Teslenko) and so was Edward (Ioann Sukhariev), but three other teammates whom I cannot name confronted us as it was a decided thing already. We had no choice, it was either Zeus or others. I lost motivation to play in the team about one year ago. I was hardly ever playing CS:GO. I asked the organization to lower my salary several times since I felt I do not deserve it. I was really unhappy for a year and a half. My game was restrained by the new captain and player whose transfer caused a lot of commotion. The management wanted to keep me in the team, but I told them I don't want to continue playing with some specific teammates. They made a choice, and I have no regret.

Ladislav "GuardiaN" Kovács (in his interview to playzone)
The public saw this as an oblique accusation against Kostyliev, and his response was not long in coming.

GuardiaN left because he didn't want to play in the team. I saw many videos where he talked about the loss of motivation, etc. I will say that GuardiaN was my idol. But when I got into Natus Vincere, I saw his bad side. He lied to his team many times. For instance, we had a boot camp in Moscow before his wedding. He told us everything would be OK but the day before the boot camp he said he wasn't coming. When you play in a team, you should be a professional. You should try to become a champion, train a lot together, and try to win everything. I saw his tweets where he was against excluding Zeus from the roster, but that also wasn't true. We were in the same boat. If someone has stumbled, everyone has stumbled. Now he tries to lie to you, to lie to many people. To tell something bad about the team, something that isn't true. Even if he said he opened CS only twice, I think: "Why? Why are you saying that? If you are a professional, you should play constantly. And now you tell your fans you haven't done anything?" I know he opened the game often, but why did he say he did it twice? What does it mean? I still think that GuardiaN is a good person and friend. We were in the same boat, we won and lost together, and I respect him. But you shouldn't do such things, please. It's not how it's supposed to be. If you leave your team, don't say anything bad about it because you played for this team and stood shoulder to shoulder with each player. And such words mean you don't respect your former teammates.

Oleksandr "s1mple" Kostyliev
After this statement, the conflict faded, and Ladislav even returned to NaVi in 2019. However, he could not prove himself and was quickly dismissed.

Bet on CS:GO with 1xBet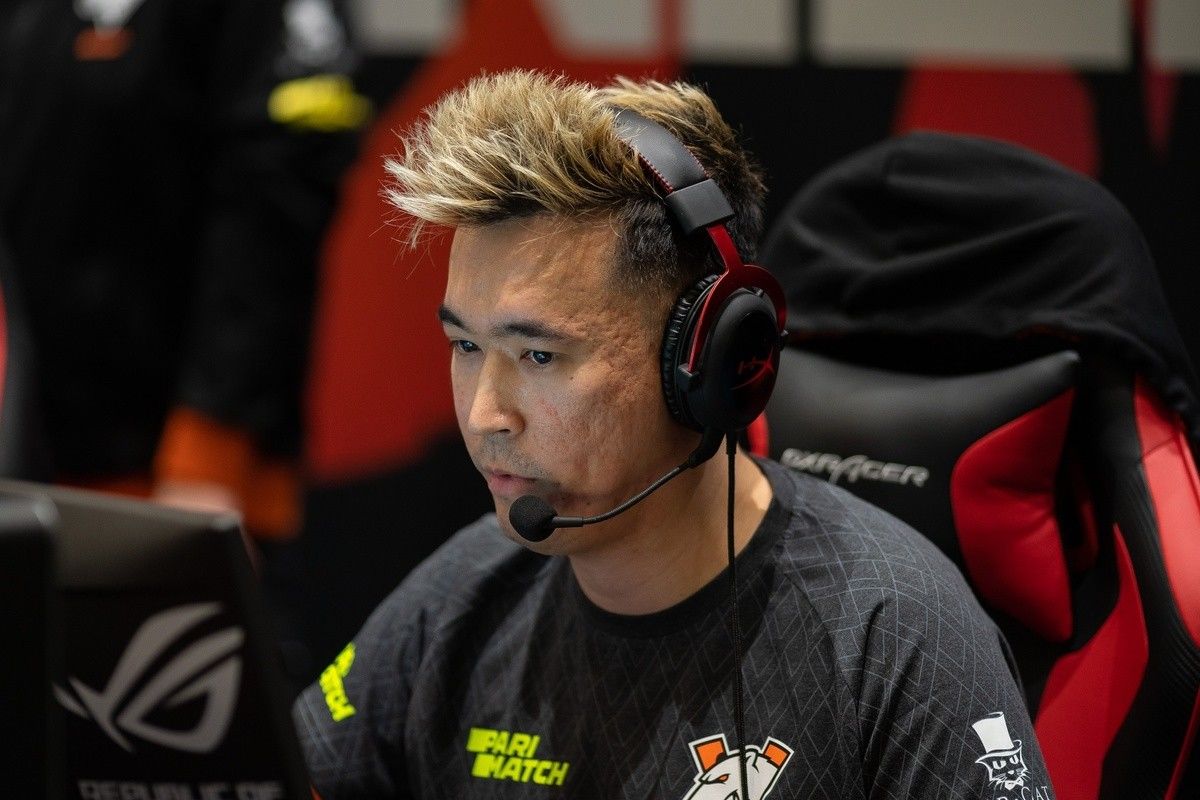 Dauren AdreN Kystaubaev - the eleventh Major MVP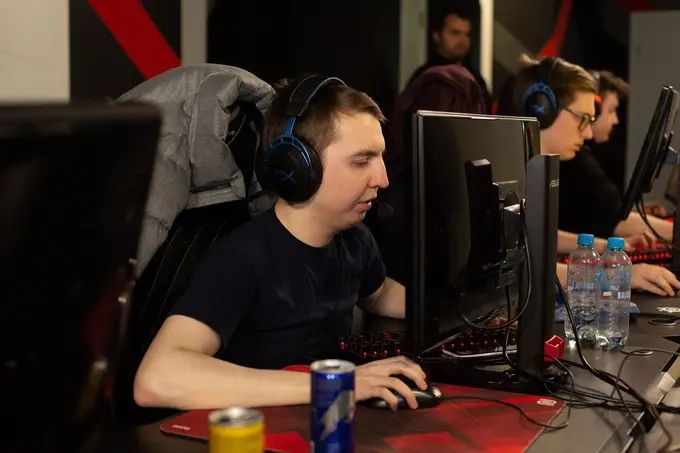 RuFire about his career, new organization, and m0NESY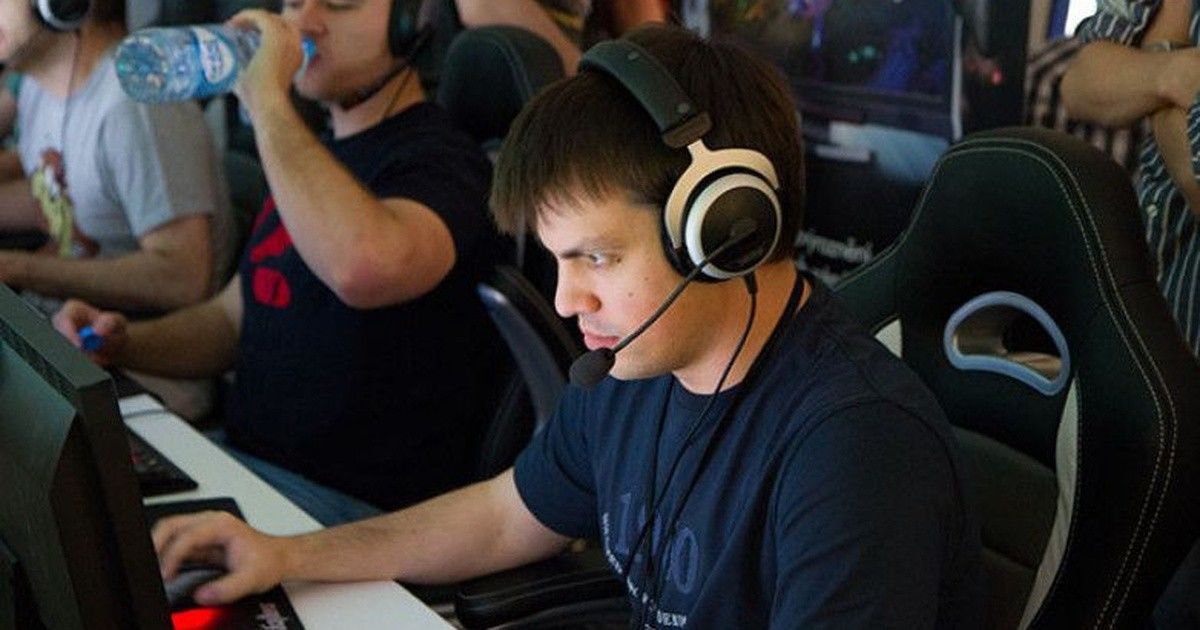 "I believe NaVi's lineup will remain intact." OverDrive on sanctions, Entropiq and Team Spirit Academy