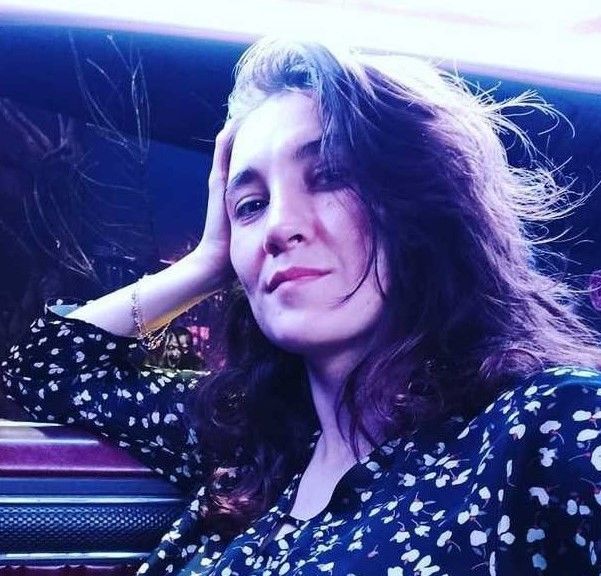 The Gamers8 Riyadh Masters is a festival devoted to computer games that will be held in Saudi Arabia at the end of July. The festival will feature Rocket League, Fortnite, Rainbow Six Siege, PUBG Mobile, and of course, Dota 2 championships. It will involve 10 prominent teams from the CIS, Europe, China, and North America. They will fight for a solid prize fund and the title of champion for five days. Read in this material what format the Gamers8 Riyadh Masters in Dota 2 will have and who is its favorite.

Bet on Dota 2 with 1xBet
The tournament format
The Gamers8 Riyadh Masters in Dota 2 will be held in the city of Riyadh (capital of Saudi Arabia) from July 20 to 24. 10 teams were divided into two groups, five teams in each. They will play against each other in bo-2 format for three days. The tournament playoff will be in the Single Elimination format which is not common for Dota 2. A winner of each group will proceed to the playoff second round, while the second and third seeds will get to the first round. The teams that will take third and fourth places will be eliminated. All playoff matches will be in the bo-3 format (even the grand final).

The tournament prize fund
The Gamers8 Riyadh Masters has attracted the general public because of its huge prize fund. It is $4 million. In contrast, the prize pool in the majors is only $500 thousand, which is eight times smaller. For the first time in a long while, the teams will fight for respectable sums (except for The International) and no one can call the Gamers8 Riyadh Masters a "rofloturik." The prize fund is distributed as follows:

1st place — $1.5 million
2nd place — $750 thousand
3rd-4th place — $425 thousand
5th-6th place — $200 thousand
7th-8th place — $150 thousand
9th-10th place — $100 thousand
Bet on Dota 2 with 1xBet
The tournament participants
10 teams will participate in the Gamers8 Riyadh Masters in Dota 2. Nigma Galaxy, OG, Team Liquid, TSM FTX, and Royal Never Give Up are in Group A. Team Spirit, LGD, Team Secret, Tundra Esports, and Deboosters will play in Group B. Let's take a closer look at each participant.

Group A
Group A teams have similar levels of play, and it is difficult to name even a nominal favorite. Royal Never Give Up, which won the summer DPC season in China, is most probably the one. It is the strongest region, and its first place should be ranked quite high. RNG's victory was very confident. Now Royal Never Give Up is in good shape and should at least qualify from a group. But what place it will take is yet unclear.
OG, the ESL One Stockholm Dota Major 2022 champion, claims second place in Group A most of all. The team has not played at its best lately: during this season, it was defeated by Tundra Esports (1-2) and lost to Team Liquid twice. But everyone knows how well OG can play if it is on a roll. This is how it became the champion of the major. So, one should not underestimate OG. It will hardly win the group stage but may become the second or the third.
Nigma Galaxy also claims second or third place in Group A. It failed and fell to the second division in Europe during the spring DPC season, but then Syed "SumaiL" Hassan joined the team. Along with Amer "Miracle-" Al-Barkawi, he literally destroyed the second division, and Nigma Galaxy became the second division champion without losing any points. The Gamers8 Riyadh Masters is a great chance to announce the return to the big game. Nigma Galaxy will hardly miss this opportunity.
Team Liquid has gotten into good shape by the end of the summer DPC season and even took second place. It is a strong team, but at the Gamers8 Riyadh Masters, it will perform with a stand-in. Anathan "ana" Pham, a two-time champion of The International, will temporarily replace Lasse "MATUMBAMAN" Urpalainen. He was probably invited to the team by his former teammate Jesse "JerAx" Vainikka who is currently a coach for Team Liquid. Anathan is an amazing player and one of the best carries in the world, but as we know, he requires special handling. In the old OG roster, Sébastien "Ceb" Debs and Johan "N0tail" Sundstein dealt with ana's preparation. And Team Liquid will hardly bother doing it, thus, Anathan will hardly demonstrate his best game. Besides, teams always play worse with substitute players. So,
Team Liquid is unlikely to advance to the playoff. TSM FTX may also not qualify from a group. The team showed a very cool game at the ESL One Stockholm Dota Major 2022 and took second place. But after this, its performance became worse. TSM FTX became only the fourth during the summer DPC season, having lost to Evil Geniuses (1-2), Quincy Crew (0-2), and nouns (0-2). Some suspect that TSM FTX was just lucky at the major and now it has completely given in. Therefore, it is logical to assume it will take last place in Group A.

Bet on Dota 2 with 1xBet
Group B
LGD is an obvious favorite in Group B. The current roster has plenty of regalia and awards, including second place at the TI10. After that, LGD won the regular championship and regional finals twice. Nobody doubted the team's power. It relaxed only during the summer DPC season. However, when the situation became critical, LGD braced up and easily defeated everyone, ensuring an invite to the major. This tournament will show the LGD's current form. If it is good, the team may easily become a Gamers8 Riyadh Masters champion. At least, it will qualify from a group.
Tundra Esport is the second contender to advance. It is a strong team that took third place at the ESL One Stockholm Dota Major 2022, and then gained momentum and won the summer DPC season in Europe. Tundra Esports could have claimed victory at the Gamers8 Riyadh Masters if not for the roster changes. Oliver "skiter" Lepko will be replaced by BetBoom Team carry, Nikita "Daxak" Kuzmin. It will hardly have a positive impact on the team's results. On the other hand, Skiter is a common player, not a leader, so Daxak may well replace him. We can assume that Tundra Esports will qualify from a group and get quite far.
Team Spirit and Team Secret will fight for third place in the group. Both teams are not in their best shape. Team Spirit hasn't been able to find its game for a long time. It plays well with weaker teams, but games against its equals are really tough for it. The results of the summer DPC season in the CIS only confirm that. So, the team needs to regain its good name. Team Secret's position is even worse. The team didn't have any achievements this year, and the situation will hardly improve. At the Gamers8 Riyadh Masters, Team Secret will play without Daryl "iceiceice" Xiang. He will be replaced by Roman "Resolut1on" Fomynok. If the team shows good performance at this tournament, this substitution may become permanent. Both the teams will fight to a finish, but they have little chance.
The last team in Group B is Deboosters from Western Europe. Few have heard about it. It consists of relatively unknown players without big achievements. Deboosters will most likely take last place at the tournament, as they look awfully weak compared to other teams. One shouldn't expect anything special from this team.

Bet on Dota 2 with 1xBet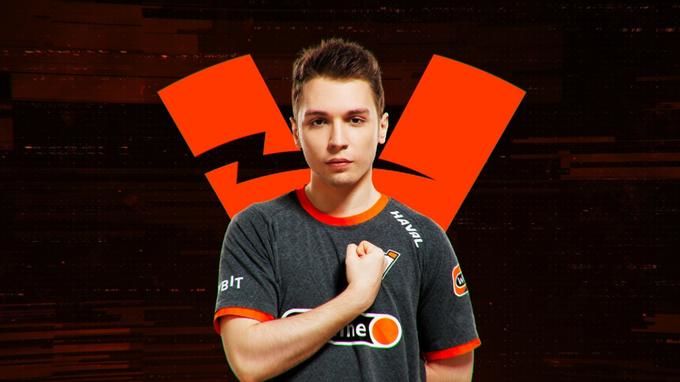 Rematches among DPC leaders in Eastern Europe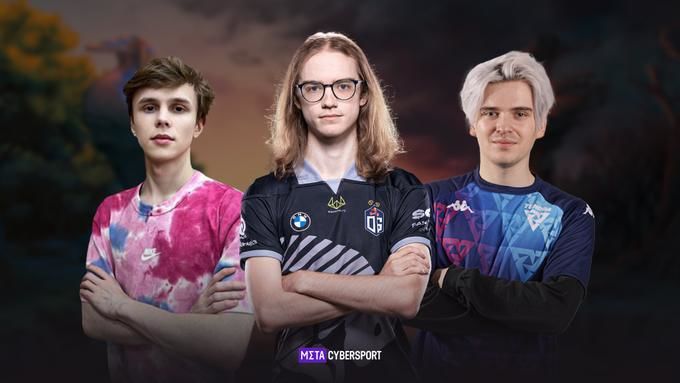 European Dota Pro Circuit 2021/22 summer season results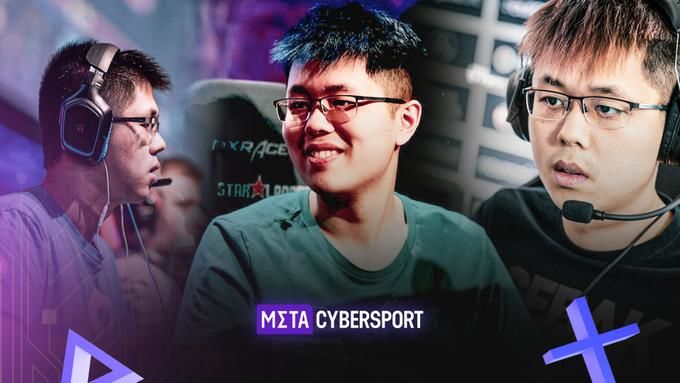 Jacky "EternaLEnVy" Mao: one of the brightest Dota 2 players