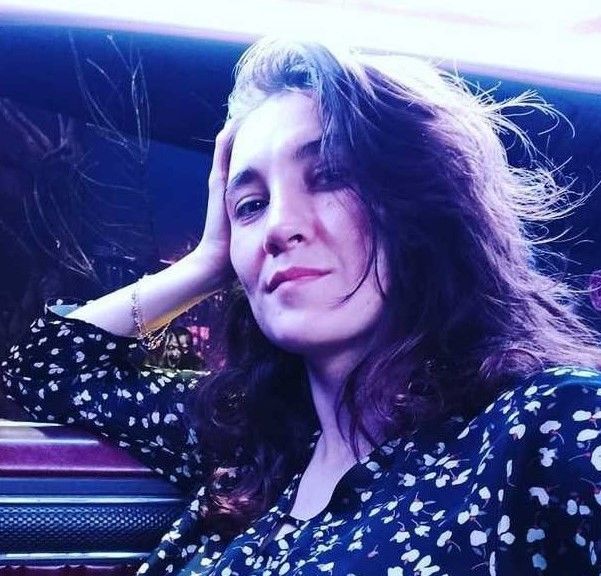 On July 2, 2022, professional Dota 2 player Jacky "EternaLEnVy" Mao announced the end of his esports career. By that time, he had been inactive for over 6 months and played for his last professional team more than two years ago. However, EternaLEnVy's fans still hoped he would come back, but it didn't happen. EternaLEnVy had an eventful career, he played for over 30 teams in 4 regions: North America, South America, Europe, and Southeast Asia. Jacky was successful and won several prestigious tournaments, but then his career began to decline. EternaLEnVy failed to return to his level of play and decided to end his career. Read who Jacky "EternaLEnVy" Mao is and what is so special about him in this material.

Bet on Dota 2 with 1xBet
His main achievements
Jacky "EternaLEnVy" Mao played Dota for almost 10 years: from September 2012 to July 2022. He quit two months before the anniversary. During this time, EternaLEnVy earned almost $1 million, which is quite a respectable sum of money. Jacky has a lot of achievements. He won major tournaments a lot of times and was at the professional Dota 2 top for many years. You can see EternaLEnVy's main achievements below. In fact, he had much more.
ESL One Katowice 2018 — 4th place
MLG World Finals — 1st place
Nanyang Dota 2 Championships — 1st place
The Shanghai Major 2016 — 1st place
The International 2014 — 5th-6th place.
Bet on Dota 2 with 1xBet
His esports career
EternaLEnVy's esports career started in September 2012 when he created the No Tidehunter team. It soon became the DreamHack Winter 2012 champion. It helped Jacky break into professional Dota 2 and make a name for himself. The first success was followed by other good results at various championships.
In March 2013, EternaLEnVy joined Kaipi and won the StarLadder StarSeries Season 5. Six months later, the roster was signed by RattleSnake, and in October, the team changed its tag to Speed Gaming. EternaLEnVy changed his mixes and teams so often that it is difficult to follow all the twists and turns of his esports career. We won't do it and will focus only on the most significant teams.

EternaLEnVy demonstrated a cool game on his signature heroes, Terrorblade and Naga Siren. With them, he won the MLG Championship Columbus in 2013 and took second place at the Dota 2 Champions League Season 1.
In February 2014, EternaLEnVy's roster was signed by a famous esports club, Cloud9. It was the first large organization in Jacky's career. With it, Jacky took 5th-6th place at The International 2014, which is a tremendous success for a young player. Unfortunately, Jacky didn't manage to surpass this result.

My goal is to be the best player in the world. It will always be my main goal. As long as possible. But it's not like if I don't reach that goal, I'll be depressed. I won't stop if I win The International. I will only stop if I think I can't be the best player. If I feel like I can't compete at the highest level, then I won't play anymore. But I don't see it happening.

Jacky "EternaLEnVy" Mao
Cloud9 demonstrated good results in 2015 but didn't have big victories. At The International 2015, the team didn't manage to show all its power and failed. Then EternaLEnVy got only to the top 12. After that, he gave up on his teammates and decided to join another promising team. We are talking about Team Secret.

Jacky spent a year playing for Team Secret. This season was the most successful in his career, as he became a champion of three major tournaments: MLG World Finals, Nanyang Dota 2 Championships, and The Shanghai Major 2016. He had even more second and third places at that time. Unfortunately, it didn't help Jacky perform decently at the main tournament of the year. Team Secret took only 13th-16th place at The International 2016. EternaLEnVy was blamed for that and kicked out of the team.
Jacky wasn't discouraged and found his new home in Team NP. Soon EternaLEnVy took 5th-8th place at The Boston Major 2016. In 2017, he qualified for TI7 with Cloud9 and took 13th-16th place. After that, Jacky joined Fnatic, made it to the top 4 of the ESL One Katowice 2018, and qualified for TI8 once again. But this time, EternaLEnVy wasn't so lucky, and his team took only 13th-16th place again. It turns out Jackie was second to last at TI three times in a row. It obviously harmed his morale.

The passion has definitely declined. It's more wavy than before. Like before, there were no waves. You just know more about the game. You know more about people. So before you don't know shit. So you just assume that you just get better and win everything. Like fuck it. But once you get better you realize that there's a lot more like teamwork-oriented stuff. It's about the right fit and the right synergy and things get annoying. You can choose to ignore it, but eventually, you give in.

Jacky "EternaLEnVy" Mao
After the loss, Jacky's career began to decline. He tried to return to the tier-1 arena but failed to do it. EternaLEnVy even moved to South America where he played for INFUESPORTS and beastcoast, but it didn't help, either. He changed seven teams since the beginning of 2020, and they all failed. The last time Jacky played on a professional scene was for 4 Zoomers. It was in the fall of 2021. After that, EternaLEnVy left esports and ended his career officially in the summer of 2022.
Jacky "EternaLEnVy" Mao's career is not that bad. Yes, he wasn't The International champion and didn't win five majors, but his results are pretty decent. EternaLEnVy is not the best Dota 2 player, but he was quite memorable and carved out a place in history.

Bet on Dota 2 with 1xBet
The scandal after leaving Team Secret
EternaLEnVy played Dota 2 for almost 10 years, but the gaming community remembers mostly not his achievements but the scandals. Jacky always got to the center of conflicts, quarrels, and betrayals. The biggest scandal happened after EternaLEnVy left Team Secret. Then Jacky wrote a huge blog (as he likes doing) and revealed that Clement "Puppey" Ivanov treated him horribly when they played together.
According to EternaLEnVy, the team didn't sign contracts with its players but promised a decent salary to everyone. After the kick, Jacky discovered that Team Secret had taken 10% of all team winnings in its favor. There was a verbal agreement between the players that nothing like that would happen. What is more, the organization paid the promised salary late or didn't pay it all.

So although Secret at that time was a top team in both popularity and tournament placements, not only did Kemal [Team Secret's owner]/Puppey not secure any sponsors but instead they took 10% of our money.

Jacky "EternaLEnVy" Mao
EternaLEnVy also wrote that Puppey was an irresponsible player, captain, and person. For example, when Jacky streamed in China, the PandaTV platform offered him a $500,000 sponsorship contract. EternaLEnVy refused the lucrative offer and insisted that the contract be signed with the entire team. PandaTV's final offer was the following: the players should have streamed 250 hours per month for $1.25 million. Quite a big sum of money. Puppey and Arteezy should have streamed at least 30 hours per month, and EternaLEnVy — 60 hours.

Noticed that not only did Puppey not uphold his end of the deal, but he didn't even try. Streaming not 30 hours a month as promised but 12 hours in 3 months. If we weren't in scrims, he was either playing custom games, playing guitar, or going out and doing who knows what with Kemal.

Jacky "EternaLEnVy" Mao
Because of that, PandaTV cut ties with Team Secret and paid only $312 thousand. The players got only $120 thousand, and $50 thousand more was spent on salaries for coaches, managers, and substitute players. The organization seized the remaining $144,000.
According to EternaLEnVy, Puppey frequently insulted his teammates, refused to take responsibility, and suggested resolving disputes with fists. Jacky called him an egotistical, aggressive, and emotionally unstable captain who hadn't shown up for training sessions, had drunk himself blind at tournaments, often clashed with other players, and damaged property in fits of rage. To prove his words, EternaLEnVy published a video where Puppey got furious after an unsuccessful game. Puppey didn't comment on this information.

Bet on Dota 2 with 1xBet
EternaLEnVy has an army of haters
After the conflict with Puppey and Team Secret, EternaLEnVy had other scandals which were discussed in the community for a long time. For instance, once he kicked out his teammate Khoo "Ohaiyo" Chong Xin after he helped Jacky's team qualify for the major. He was replaced by a stronger player, Saahil "Universe" Arora. Apparently, EternaLEnVy used Ohaiyo and got rid of him when he didn't need him anymore. After that, Jacky experienced a lot of hate, both from other players and the esports community in general.

I brought it to my manager. I was getting very frustrated with some of the things that happened. I told him: "Don't tell anyone. I'm just venting, I might change my opinion." It was kind of a group discussion and it wasn't just me declaring something. I think it's so silly to assume that. When you're in a group for a few months, you make decisions together. People who say I'm in complete control of Fnatic are retarded. There were only a few times when I decided everything.

Jacky "EternaLEnVy" Mao
There was another unpleasant incident that happened at the end of EternaLEnVy's career. He came to the Black N Yellow team as a new player. Jacky played the season and decided to kick the players he didn't like in this roster to strengthen the team. It's normal, but EternaLEnVy wasn't the team's captain but just a common player. It's funny that the Black N Yellow players anticipated such an outcome and agreed to kick Jackie himself if it happens. After that, EternaLEnVy burned out. Since then, he played only one season and abandoned the game.

EternaLEnVy not only took part in various scandals but also was quite a peculiar player. He played on a carry for most of his life and used too many runes. Jacky was a player who could accidentally die at the wrong time. Relying on him was extremely difficult. Besides, EternaLEnVy was famous for his non-standard builds, for which he was quite often criticized. It was justified because sometimes Jackie's bad builds really ruined his team's games. All of this combined created an army of EternaLEnVy's haters. Too many people didn't like Jackie.

I would say occasionally [I get hurt by the comments of the haters]. It just depends on my mood. If my mood is bad and I start reading them, my mood will get even worse. Usually, I don't really read them. I don't even read the chat. Usually, I just ignore it. I try not to go on Reddit or anything like that. I think it's like a distraction. I definitely don't read my Facebook. Facebook is terrifying. People send me death threats every day. They've been doing it for a long time. When I feel really good, I read it and just laugh. But on a normal basis, it makes me feel awful, so I try not to read it. Cuz it doesn't really help me in any way.

Jacky "EternaLEnVy" Mao
Bet on Dota 2 with 1xBet
EternaLEnVy decided to build abs
In April, EternaLEnVy made a bet with his friend that he could build abs in 3 months. If Jackie had won the bet, he would have received $20,000. EternaLEnVy treated this bet seriously. He went on a strict diet and started training a lot. Once EternaLEnVy even repeated the workout from the One Punch Man anime. He has 100 crunches, 100 sit-ups, 100 push-ups, and a 10 km run during one training session. He burned 3 thousand calories thanks to it.
It seemed that EternaLEnVy was close to the goal, but he failed to reach it. He admitted he lost the bet. Jacky claimed he hadn't managed to build abs in three months and attached a photo of his progress. EternaLEnVy said he had lost 17 kg and reduced the percentage of fat from 30 to 20. Jacky promised he wouldn't stop at the achieved results and would gradually continue to work.

What will EternaLEnVy do next?
EternaLEnVy didn't only end his esports career but also shared his plans. According to Jacky, he will try to become a professional streamer. If EternaLEnVy doesn't achieve success in two-three months and isn't satisfied with his work, he will quit it and "pivot to tech." It will be interesting to see what comes out of this endeavor.

Bet on Dota 2 with 1xBet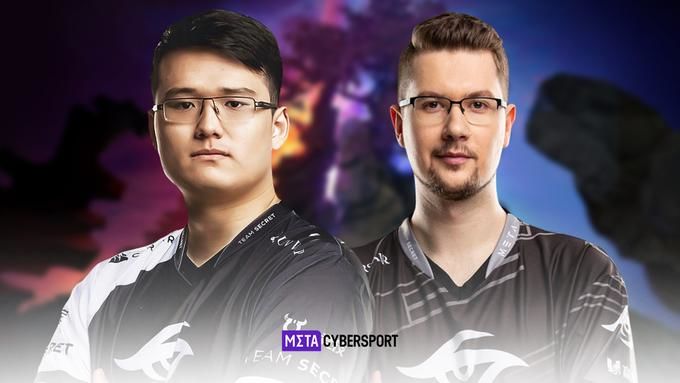 Zayac joined Team Secret: background, synergy, and prospects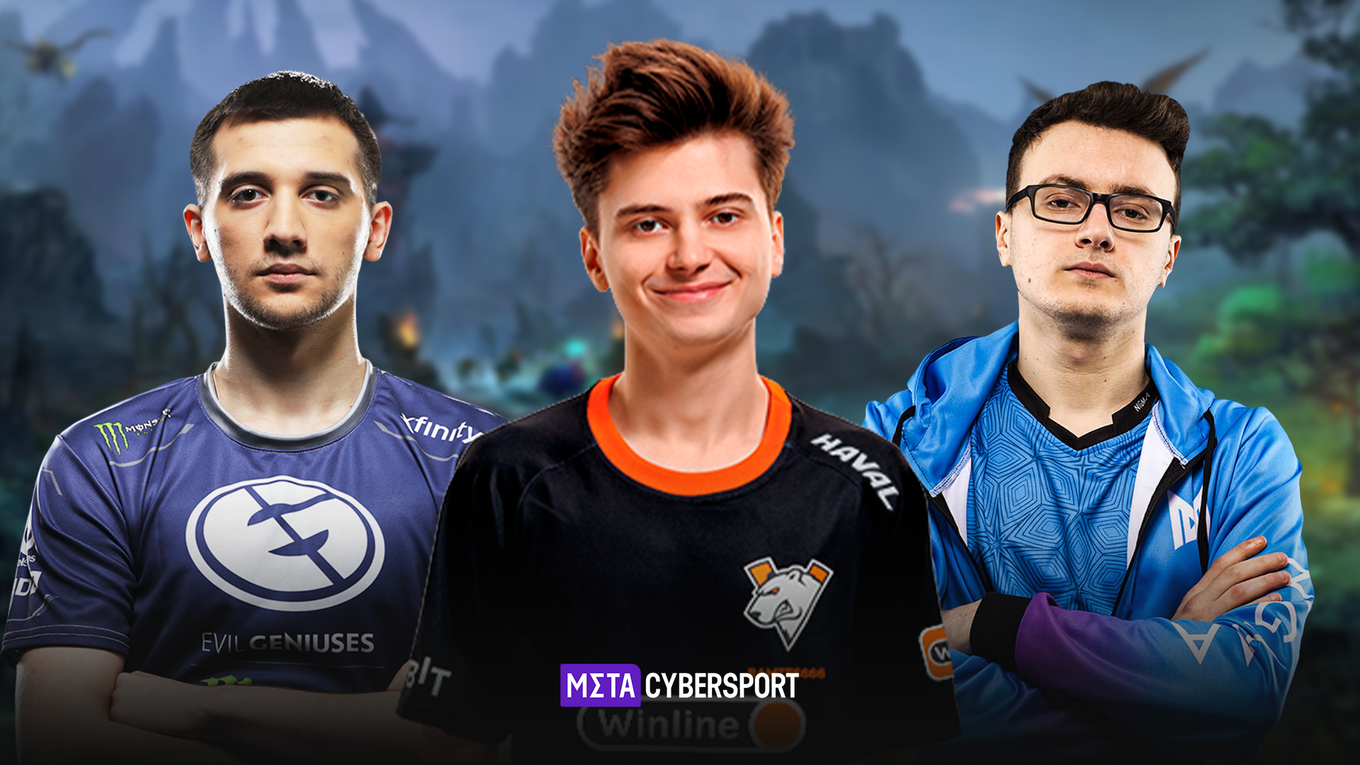 Dota Pro Circuit 2021/22 Summer Season Week 4 Results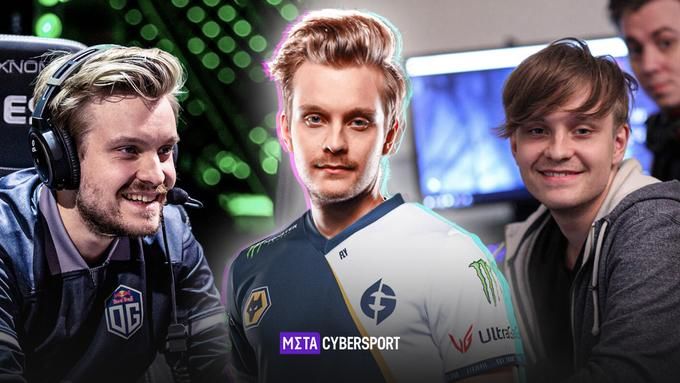 Jesse "JerAx" Vainikka: the best position 4 player in Dota 2 history