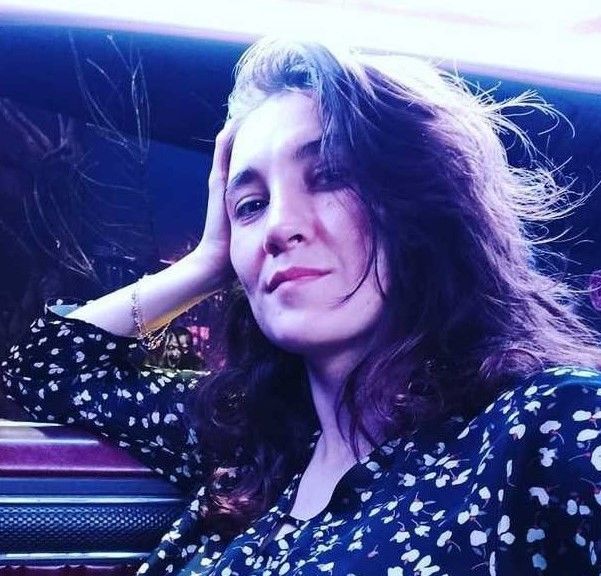 The third season of Dota Pro Circuit 2021/22 in Europe has come to an end. After six weeks of hard-fought European games, the four teams who will compete in the PGL Arlington Major 2022 have been determined. The league champion is Tundra Esports, who finished the season with just one defeat. It was the first victory of this caliber in the history of the team. Also among the top four teams were Team Liquid, OG, and Entity. There were three rematches in the region: second-third place, fourth-fifth place, and sixth-seventh place. These results speak for themselves: this league was entertaining. Read about the Dota Pro Circuit 2021/22 summer season and what to expect from the winners on the major.

Bet on Dota Pro Circuit 2021/22 with 1xBet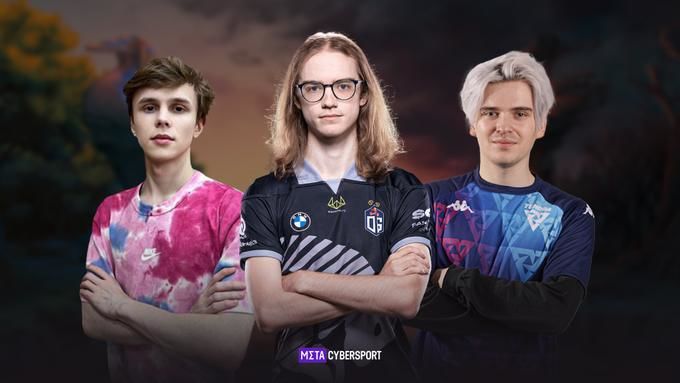 Tundra Esports (6-1)
Tundra Esports made an excellent appearance at ESL One Stockholm Dota Major 2022, finishing third. However, in the final part of the tournament, they had no chance to beat OG and TSM FTX, who were in good shape by that time. Apparently, those defeats taught the Tundra Esports players a lot, as they played much better during the summer DPC season.
Tundra Esports was able to maintain its unique draft and strategy, but with a much more careful and disciplined approach. This approach allowed the team to win six out of seven games for the season (four of them 2-0). Tundra Esports lost only to Team Liquid, which had a strong run at the end of the league. It was a hard-fought three-map series. Both teams played very well and the result was unpredictable. Nevertheless, victory went to Team Liquid.
However, Tundra Esports did not feel bad at all because they still won the third Dota Pro Circuit 2021/22 season for Europe. This is a great achievement for the team because previously Tundra Esports always failed in DPC leagues. At this point, there is every reason to believe they will be very competitive in the PGL Arlington Major 2022. If they stay in shape, they'll be just as good at The International 11.

This has been the best DPC season so far for me and probably for the whole team. That's awesome. Naturally the team is always working on its game but apart from that we are also working on our mentality. Sometimes we have problems in that respect and because of that, we can't give our best. In the past, the team lost matches where they should not have lost at all. So this season we addressed the problem. We worked with our psychologist and tried to improve ourselves to approach every encounter fully prepared. I would say that the results speak for themselves. I think the psychologist will help us before the PGL Arlington Major 2022 and The International 2022 as well.
Bet on Dota Pro Circuit 2021/22 with 1xBet
Team Liquid (5-2)
Team Liquid played well during the winter and spring DPC seasons, but at the ESL One Stockholm Dota Major 2022, they seemed to have completely failed. It looked like the current Liquid roster was over, but the boys managed to find their game nevertheless. This happened after Esse JerAx Vainikka joined Team Liquid as coach.

I have been working with Team Liquid since the start of the third DPC season 2021/2022. We've analyzed matches, watched tapes together and tried to improve. I am really enjoying my new role. It is a real challenge for me. Every day I find something new, some new tools I need to study. It's a lot harder than I thought it would be. My respect for coaches and analysts grows day by day. I would say that Blitz and Jabbz and I do different things. Blitz is in charge of human resources, I am in charge of team play and Jabbz is in charge of statistics and analytics. We have formed a triangle within which we communicate well and accomplish our tasks.
Team Liquid finished their summer DPC season with 5-2 stats, beating all the favorites. The funny thing is that the team only lost to two outsiders, Team Secret and Goonsquad. If Team Liquid had managed to beat them, they would easily have become champions this season. Even so the team's performance can still be called a success. At the very least, defeating OG in replay matches has pushed Team Liquid into second place in the standings. If they maintain their form, they will certainly do well in the PGL Arlington Major 2022.

Bet on Dota Pro Circuit 2021/22 with 1xBet
OG (5-2)
OG won the ESL One Stockholm Dota Major 2022 and advanced to The International 11. This may well explain the team's underwhelming performance during the summer DPC season. The team simply lacked motivation. However, in their statements the OG players have always said that they give their all during the games.

Our team' players won't allow themselves to slack off. If I or Ammar notice that someone feels like a champion or starts getting lazy after winning the major, we will be there to remind him that he is nothing. We are fine in that respect.
Either the players are lying, or their playing form has really gotten worse. It may well be because Mikhail Misha Agatov has returned to the team. Recall that OG played with Sebastien Ceb Debs at the major. There is a possibility that he was the secret of OG, which allowed the team to win. And after Ceb's left, the team's level of play started faltering.
That said, OG is still an incredibly strong team and Misha is a great player. Even in their far-from-the-best form, this squad is capable of showing a very confident game. The PGL Arlington Major 2022 will be a challenge for OG. It will show just how strong and promising this team is.

Bet on Dota Pro Circuit 2021/22 with 1xBet
Entity (4-3)
Entity have been surprising Europe with their play for the second season in a row. During the spring season the team managed to secure a place in Division I, but before the summer season the team's best player, Crystallis, left. After that, it looked as if Entity were going to fail. However, the team invited Ivan Pure Moskalenko, and with him they unexpectedly started showing a very confident and high-quality play. As a result Entity finished the season with a 4-3 record. And the most enjoyable win was against Team Secret, the team that hired Crystallis. Amusingly, Team Secret and Entity were destined to meet in the replay again. Only this time the stakes were as high as they could be: the game was to decide who would go to the PGL Arlington Major 2022.
The series was as tense as possible. Entity lost the first map spectacularly, but managed to win the last two. Even though these games were not easy for Entity, the team proved that they can fight and win. It is unclear how the team will do in the major, but it's good to see that the young players can gain some valuable experience at this tournament. Entity is playing at a good level, so I wish the team good luck and further development. As for Pure, he is very lucky that he was able to rehabilitate his career so quickly. He should be given credit for that as well.

I've said many times that I've always believed in us going to the major, especially with Crystallis in the roster. And it turned out to be possible with Pure. From the first days of playing with him, I knew we could go to the major. But I am sure that even with Crystallis we can go to the USA. No matter what anyone says, he's a strong carry. Crystallis is probably not playing as well at Secret right now because of group trust. We have not yet discussed our goals. But our main goal is always victory. I think the goal I set for the team is to play the game 100% and show our best. It makes no difference who we play against, but it will be interesting to face teams from other regions, especially China.
Bet on Dota Pro Circuit 2021/22 with 1xBet
Team Secret (4-3)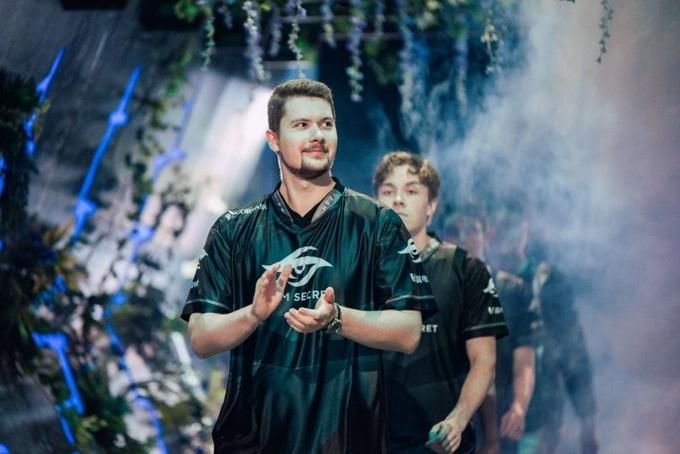 Dota Pro Circuit 2021/22 may be called the worst season in the history of Team Secret. The team failed in its first two seasons and never managed to make it even into the top four teams. After that, Team Secret faced some roster changes, with Crystallis joining the team as the new carry. After the first game of the season, Yazid YapzOr Zharadat left Team Secret due to illness, and his place was taken by Bakyt Zayac Emilzhanov. After all, the team somehow made it to the replay stage, competing for proceeding to the major, finishing the season 4-3. In the replay against Entity, Team Secret lost. Because of this, the team will miss the PGL Arlington Major 2022.
It seems safe to say that Clement Puppey Ivanov's idea with the new roster obviously didn't work. Only Michal Nisha Jankowski is playing well in Team Secret right now. He's practically dragged the team solo all the way to the rematch, but there he was already powerless. Puppey himself is also a good button-pusher, at he is quite good on position 5 at least. The remaining three players, however, look extremely bleak. Crystallis has been particularly bad this season. It's absolutely unclear what's next for Team Secret. Puppey can either keep the squad to play in the TI qualifiers (replacements are extremely hard to find now) or change it drastically. As always, the final decision will be Puppey's.

Gaimin Gladiators (2-5)
Gaimin Gladiators performed well at the ESL One Stockholm Dota Major 2022 until the top 4, but it completely botched the last matches at this tournament. Gaimin Gladiators was in exactly the same situation as Tundra Esports, but after that the teams went their separate ways. Tundra Esports fixed their mistakes and won the DPC Summer League, while Gaimin Gladiators did not work on their mistakes and ended up losing most of their matches this season. The team only managed to beat goonsquad (2-0) and Alliance (2-0). Gaimin Gladiators lost all their other matches. As a result, the team was close to being relegated to Division II. Fortunately for the Gaimin Gladiators, they were able to beat goonsquad in rematches and keep their place in Division I. The result is not the best, but they've already qualified for The International 11 and can now prepare for the biggest tournament of the year.

Another tough loss in a tough season. I can't remember the last time we lost to Tundra Esports. They are a very good team, but we usually feel comfortable playing against them. But the good news is that we had to win this match to stay in Division I, but now we will do the same by winning the tie break. I promise to focus on development. Every team goes through difficult periods, unless they fall apart before that. The DPC league is almost over, but there are still many tournaments ahead of us.
Bet on Dota Pro Circuit 2021/22 with 1xBet
Goonsquad (2:5)
Goonsquad played well in Europe's Division II and even became its champion, finishing the season with a 7-0 statistic. However, they failed to produce any results in Division I. Goonsquad only won two series: against Alliance (2-0) and Team Liquid (2-1). The team lost all the other matches. Also, Goonsquad showed a good fight in the replay against Gaimin Gladiators, but it was not enough. Goonsquad lost and fell back to Division II. Frankly, this team is not playing at Division I level. The last chance to keep this squad alive is to do well in TI11 qualifier, but it's unlikely that Goonsquad will be able to do that.
Alliance (0:7)
Alliance can safely be called the ultimate failure of the entire Dota Pro Circuit 2021/22. There was no other team this year that played so horribly. It all started back last winter. Back then, Alliance couldn't compete in Europe's Division I and headed straight to Division II. After that, the team renewed the roster, leaving only Nikolay Nikobaby Nikolov from the old squad. Alliance had a good spring season in Division II and finished second there, losing only to Goonsquad. This allowed the team to return to Division I.
Unfortunately, in the higher echelon, the new Alliance squad failed completely. Every match the team played was simply awful. Alliance lacked in every aspect, from non-meta drafts to slow button-pushing. All of this led to the team not winning a single map during the summer DPC season, finishing the league with a 0-7 statistic. This is the worst result in Dota Pro Circuit 2021/22 history for Europe. As a result, Alliance players tried to blame the failure on a young player who joined the team last.

After we lost the fifth match (I don't remember against whom), we had a conversation at night. We tried to be as honest with each other as possible. Nikobaby approached me and said that they were thinking of kicking me if I didn't start playing better in the next two weeks. And when he asked the others what they thought about it, no one said anything. And then I thought about it all night long. And I concluded that we have common problems and it's not just me. There is no such thing as blaming a single person, it is always the fault of the whole team. I cannot say that I played perfectly. I had both good and bad matches but I tried to show my best. We didn't agree on a single idea. We should communicate in Dota 2, and we were always trying to do things differently. That was our biggest problem.
Obviously the current Alliance roster has no future. This team is playing too weak to put up a decent fight. However, the club management is in no hurry to announce the disbandment. Alliance founder and co-owner Jonathan Loda Berg stated that he will wait for the team's results at ESL One Malaysia 2022 before making a final decision. Unfortunately, we can't expect a positive result from Alliance.

Bet on Dota Pro Circuit 2021/22 with 1xBet
Division II
The Division II games in Europe have also come to an end. Its champion, as expected, was Nigma Galaxy, who was recently joined by Syed SumaiL Samail Hassan. The team finished the league with a 7-0 statistic, having confidently beaten all their rivals. Six games ended decisively in Nigma Galaxy's favor with a score of 2-0. On the other hand, there was a very close match against Into The Breach, but Kuro and co. emerged victorious with a 2-1 score. By the way, Into The Breach themselves also made it to Division I in Europe with a 6-1 statistic. However, it's unlikely that anyone will pay special attention to these guys, as everyone is now excited about the long-awaited Nigma Galaxy comeback.

Of course, I'm grateful that Division II has helped us bond and grow as a team - it's a great experience. It's great to win. I consider this period a part of our progress. I always say to my teammates, "Don't aim for perfection, aim to develop. That's what will help us become the best in the world." We are just happy to be able to play. I'm thankful that I can live my life competing in Dota 2.
It's worth noting that both Nigma Galaxy and Into The Breach will have a serious advantage in the upcoming regional qualification for The International 11, thanks to reaching Division I. The thing is that the teams from Division II start this qualification from the losers' bracket, while those from Division I will play from the winners' bracket. This will make the teams' playing much more relaxed, they will have the right to make a mistake. All conditions are now in place for Nigma Galaxy to qualify for the main tournament of the year.

Bet on Dota Pro Circuit 2021/22 with 1xBet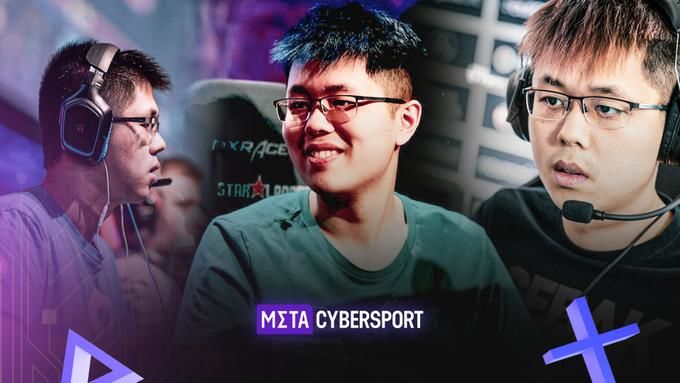 Jacky "EternaLEnVy" Mao: one of the brightest Dota 2 players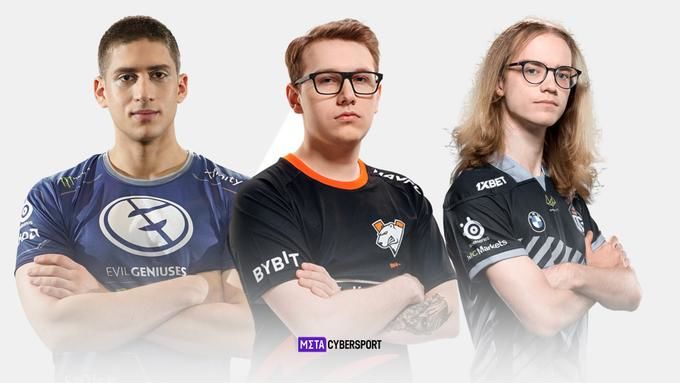 Dota Pro Circuit 2021/22 Summer Season Week 5 Results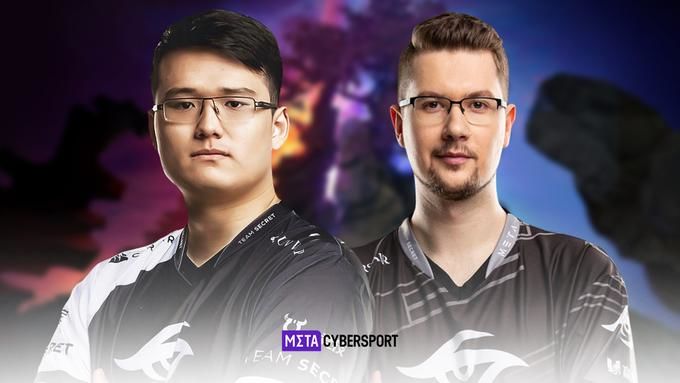 Zayac joined Team Secret: background, synergy, and prospects