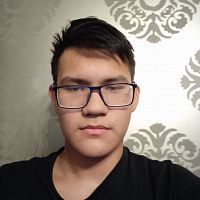 The International 10 was canceled in 2020 and in two years the interregional power has shifted gradually. South America, formerly known as the worst region in Dota, has risen and now we have unbelievable three SA teams playing in this event! We will take a look at two of them. Welcome: Alliance, Beastcoast, and Thunder Predator.
DPC #10 - Alliance
The old-school organization with such a huge Dota 2 legacy. They even managed to come back to TI with former TI3 player S4! However, their performance during the season was rather frustrating - they managed to win only five maps on the LAN stage and finished both majors without earning any DPC points. Their key to the biggest esports event was their astonishing performance during the DPC leagues, where they managed to finish second, then first.
Watching them on TI means watching the old good Dota tag, as well as the young stars like Nikobaby and Fng, who may already play for more than eight years, but is still only 25 years old. Also, this is the very first The International for former Heroes of Newerth stars - LIMMP and Handsken.
DPC #11 - Beastcoast
These guys became world stars since their magical run at TI9 when SA regions were being considered as the worst in the world. They were playing decently during the pre-Covid season, but after the Pandemic period, they faced many problems. Nonetheless, they managed to get the invite to TI10, and now they are ready to show, what they've been waiting for so long!
Rooting for beastcoast means rooting for the rising stars of South America. Their carry K1 is one of the most extraordinary players of all time - he played Doom with Radiance, Abaddon with Radiance and even Beastmaster carry. Their midlaner Chris Luck is even more unique - mid Slark, Riki, and even Disruptor, with whose help he smashed Nigma at the DreamLeage major's main stage!
DPC #12 - Thunder Predator
Another team from South America. Each of their players is very experienced, but not too old. Each of them has been waiting for a moment to shine and now they are here.
Since the Singapore Major, Thunder Predator has earned many fans all across the world - their run at the major was impressive. They came out first during the group stage, where they managed to beat or draw every single team - one of those PSG.LGD, Vici Gaming, Team Aster, and Quicy Crew. They are the true heroes of Peru and they are here, at the world's biggest stage, to prove that such a run was not a fluke, but rather an outcome of hard work and patience!