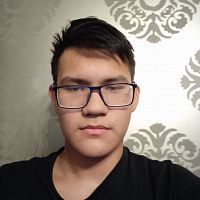 After two years of waiting, TI10 is announced to be hosted in Romania, Bucharest. There are 18 teams in total, and each one of them deserves rooting for! Let's begin with the three best DPC teams - Evil Geniuses, PSG.LGD and Virtus.Pro.
DPC #1 - Evil Geniuses
EG. is an American organization. However, only one player is living in America — Arteezy. Others live outside the U.S.: Cr1t- is a Dane, Abed is Filipino, Iceiceice is from Singapore, and Fly is Israeli. The range is vast, but it doesn't prevent them from playing for one team, thanks to the eased U.S. border restrictions. Rooting for EG. means expecting Abed to prove himself as a genuine midlane prodigy, Iceiceice to show the World that it is possible to be one of the best players despite the age, and Arteezy to finally grab his first Aegis!
There are many EG-related storylines on TI. as well. First of all, the most moral rivalry of the past four years, OG. vs. EG., where the ones who betrayed will face the ones betrayed - Fly versus Notail. Secondly, former teammates who split after a long journey - Abed and Iceiceice against Jabz and D.J., who played together in Fnatic for the whole 2018-2019 season, and Iceiceice even played with Jabz for over four years since 2016! Thirdly, ironically, will EG. finally break the "third place" curse and win their second TI.?

DPC #2 - PSG.LGD
In terms of countries, LGD's roaster looks as expected from the Chinese powerhouse - four Chinese players and one Malaysian. Each player deserves to play on the biggest esports stage, and each of them has his personal goal for this TI.
First of all, Ame, who got kicked by former star teammates Somnus, Chalice, Fy, and xNova, returned to LGD with completely other people, and thus, he has got a chance to prove by beating Elephant that he was not the problem. Secondly, the freshman of the year NothingToSay, after many years of struggle to win with lower-ranked organizations, he is set to play on the tier-1 stage. This will be his first TI., and he must show world-class performance. Now the best part - Faith_bian and y', the former TI. winners, have finally returned to the tier-1 stage, and now they must prove to everyone that they are not too old to win and that TI6 Wings are still highly skilled.
Rooting for PSG.LGD means rooting for an act of revenge, a comeback, and a young prodigy, which is quite rare these days. After all, they are some of the best Dota players in the World!

DPC #3 - Virtus.Pro
China, East Asia (formerly known as CIS), and Europe had a team that destroys everyone in regional leagues but completely failed on the LAN stage. V.P. is the one from CIS, but it does not make them a worse team since each player is the best in the region!
Five young prodigies will get a chance to step on the biggest esports stage, and it appears that they play for one of the most elite CIS tags in history. Their main goal is to surpass the achievements of the former "Golden" VP roster consisting of Rodger/Lil, Ramzes, Lil, Solo, and No[o]ne. This is also important because they played poorly for the whole season, so this is their only chance to prove to the management that they are not lazy and ready to mark themselves in T.I. history!

VP are young, flamy, and strong! The whole world must watch their run at T.I. since they prove themselves as great players and worthy of upholding the VP legacy.