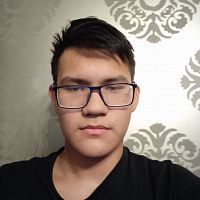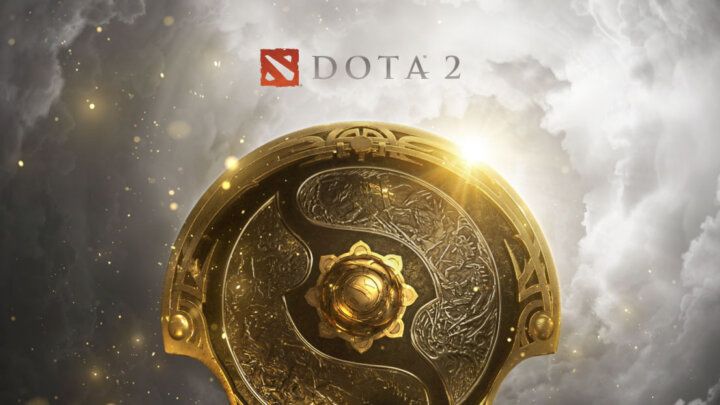 This year, the stakes on The International are high as never. Without open qualifiers, teams needed to participate in regional leagues, which was a way to qualify for TI not only for freshmen but also for very strong teams, who got outcompeted throughout the season. There are three such teams, who had many chances to qualify by DPC points but got the second chance in closed qualifiers: Fnatic, Team Spirit, and Elephant.
Southeast Asia qualifier winner - Fnatic
Being the most decorated organization in the SEA region, Fnatic has got the most talented players for the beginning of the season - 23Savage, Moon, iceiceice, DJ, and Jabz. However, after the pandemic era, the shiniest stars of Fnatic were taken by big organizations from other regions - Iceiceice went to North America to play for Evil Geniuses, 23Savage went to China to play for Vici Gaming. After some months of struggle during the online epoch, they tested many players and decided to acquire the good old Raven from already disbanded Geek Fam and a young star player of Motivate. Trust Gaming Masaros.
With this roster, they failed on the first major of the season, even though they started from the upper bracket, so they made changes for the next league. After kicking young Masaros, they took a more experienced player - a Malaysian midlaner Chuyan, who agreed to switch to offlane. Nevertheless, with him, they didn't even manage to go through the DPC league and decided to go all-in. Kicking Moon, they placed Chuyan back to midlane and took Deth, who is known for his world-class performance during the Singapore Major while standing in for OB.Neon, who shook the world by beating Vici Gaming on the Major stage.
With this roster, they bravely faced the closed qualifiers, where they had to compete with prodigies like OB.Neon, Team SMG, Motivate.Trust, TNC Predator, and Execration. In the grand finals, they even won TNC Predator in a back sweeping manner - losing 0:2, they won three maps in a row, defeating them with a 3:2 score. Now as they play on TI, they have a chance to prove their former teammates Iceiceice and 23Savage wrong and let everyone remember that Fnatic is the best team in SEA.
CIS qualifier winner - Team Spirit
CIS has experienced major changes in its hierarchy over the past year. Such old but gold players as No[o]ne, Solo, Ramzes666, Sonneiko, or Crystallize are no longer tier-1 in this region. A new power has risen - new Virtus.Pro players Nightfall, Gpk, DM, Save-, Illias, with new Team Spirit players Yatoro, Torontotokyo, Collapse, and Miroslaw are quite new to the pro scene of Dota. Each of them was mentored by veterans of CIS - in VP Nightfall and Save were mentored by No[o]ne, Solo and Resolut1on; Illias was mentored by 9Pasha and Crystallize; DM was mentored by Miposhka and Nix; Gpk grew under the wings of Fng. However, in Team Spirit, everyone was taught by a tandem of their position 5 players, coach, and manager - Miposhka, Silent, and Korb3n. Thus, they have many common views on the game and have better chances to compete successfully on TI.
With this, they managed to get to the second major of the season, and when everyone expected them to fail, as any CIS team did in the past, they ascended and played draw with PSG.LGD, Vici Gaming, and Evil Geniuses. Sadly, because of their poor performance at the start of the season, they didn't get enough amount of DPC points and were forced to play closed qualifiers, where they bravely stopped the hot underdog Team Empire and other notable teams as Natus Vincere and Hellraisers.
Now, they have a chance to show that the youngsters of CIS are very skilled and that their captain Miposhka is ready to show a tier-1 performance again, as he did by beating Evil Geniuses on TI7. They have a great chance to recall, that CIS has great potential and prove that this region is still may be considered as one of the best in the world!
Chinese qualifier winner - Elephant
Their story is scandalous and pretty problematic - gathering the best players of China together has brought many conflicts with sponsors. After all, in the era of the pandemic, they managed to prove themselves as dragons of the Chinese region. However, during the regional leagues, they failed anywhere they could and were outcompeted by Chinese teams with young players - Team Aster, Vici Gaming, Invictus Gaming, and PSG.LGD. For the closed qualifier, they decided to go all-in - kicking their inexperienced and young captain RedPanda in favor of one of the oldest and decorated veterans of the Chinese Dota scene, Super, with whom they destroyed the TI qualifiers.
Now we have Fy, who is ready to grab the elusive Aegis of Champions - before, he placed 2nd on TI4, 2nd on TI8, and 3rd on TI9. Among Fy, Somnus has got the chance to play against their former organization - PSG.LGD. Yang and Eurus are now able to play against Vici Gaming, which raised them to tier-1 players, while Super can play on the biggest esports stage again, since TI7, where he placed 3rd and then switched from midlane to position 5.