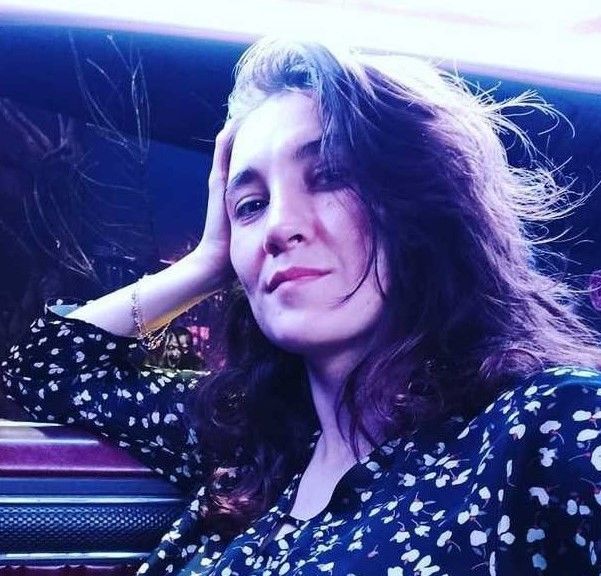 Virtus.pro is now having a bad patch. The club's Dota 2 roster was disqualified from the Dota Pro Circuit 2021/22: Season 2 because of one player. Now Virtus.pro will miss the ESL One Stockholm Dota Major 2022 and won't earn any DPC points there. Because of this, the team may miss The International 11, as it won't have enough DPC points to get a direct invite and it will have to take part in the qualifiers. In this context, Danil "gpk~" Skutin, a mid laner for Virtus.pro, may leave the Bears. He has announced he is looking for a new European team twice. First, gpk~ did it during Aleksandr "Nix" Levin's stream and then on his social media. It is yet unclear if Danil is joking or not, but there is such a risk. Read what esports organizations may take care of the young player in the material of Cybersport.Metaratings.ru.

Bet on Dota 2 with 1xBet
Virtus.pro
However strange it may sound, remaining in Virtus.pro is still a decent option for gpk~'s career. The fact is that Danil doesn't have so many variants to choose from. The CIS player with an intermediate level of English won't be taken by an Asian, a Chinese, or a South American team. This means gpk~ can join only a team from Europe or North America (there are no good options in the CIS). And there are few top teams in these regions that would like to replace their middle players.
We have a strong feeling that gpk~ should rather stay in Virtus.pro than join some average team that may disband in a month or two. If Danil cannot move to a cool team (one of those that are mentioned below), he'd better play for Virtus.pro, at least till the end of the season. Thus, gpk~ will have more chances to get to The International, and this is the main motivation for Dota players.
However, the team should undergo serious changes to make gpk~ want to play and win for Virtus.pro. There is no doubt that Danil is the best player in the roster, but he cannot always win matches alone. So, Virtus.pro needs to find a brainy carry. There were rumors that Roman "RAMZES666" Kushnarev should become part of the team during the offseason. Now he is in good shape, so he may join the Bears. Offlaner Dmitry "DM" Dorokhin performs well, but the supports' level of play is sometimes not good enough. So, one of them can be easily replaced. These are the minimal changes that should be made in Virtus.pro so that the team looks competitive and gpk~ would like to stay there.

Bet on Dota 2 with 1xBet
Nigma Galaxy
Nigma Galaxy completely failed the Dota Pro Circuit 2021/22 spring season, took the last place in the league, and fell into the second division. The team accused Igor "iLTW" Filatov of the terrible results and kicked him out. Now the team plays in the external tournaments with their coach, Roman "rmN-" Paley, and does it quite successfully. However, Nigma Galaxy won't be able to achieve high results in this roster and in this shape, so it needs to make some replacements.
Nigma Galaxy should acquire a decent middle player at least. Danil "gpk~" Skutin may take this position. The problem is that Nigma Galaxy always plays on Amer "Miracle-" Al-Barkawi and creates a place for him, while Miracle- wins matches for the team. All the team's strategies are about it. Danil, in his turn, is used to winning series himself, at least, it was like this in Virtus.pro. Therefore, gpk~ may not fit into Nigma Galaxy considering his playing style. But if the team manages to adapt to its new roster, it can become powerful. Miracle- would carry as a carry, and gpk~ — as a mid laner. This duo would be unstoppable.
But there is a reason why gpk~ may not want to play for Nigma Galaxy: the team fell to the second division. And Danil doesn't want to lose his well-deserved slot at the top echelons. But we can look at this situation from another perspective. During the summer season, Virtus.pro won't gain enough DPC points to get an invite to The International 11. So, the team will have to play in the qualifiers. Nigma Galaxy will also do it. The position of the two teams is very similar. Let's be honest. The chances that gpk~ will join Nigma Galaxy are slim, but this decision will be useful both for gpk~ and the European team.

Bet on Dota 2 with 1xBet
Team Secret
Team Secret absolutely failed during the winter DPC season. The team took only fifth place and didn't even take part in the regional finals, losing a lot of DPC points. The same happened during the spring DPC season. Due to this, Team Secret will miss the ESL One Stockholm Dota Major 2022. But unlike Nigma Galaxy, Team Secret managed to keep its place in the first division, so it will have a chance to prove itself in the summer DPC season.
But the current form of Team Secret is so bad that we cannot believe in the team. It obviously requires replacements. There are rumors that Puppey is unsatisfied with Team Secret's results and is going to boot Daryl Koh "iceiceice" Pei Xiang from it. Cybersport.Metaratings.ru has information that a Russian player may join the team. The organization tests Kamil "Koma`" Biktimirov who plays for the European team Chicken Fighters. Koma` has recently decided to change his positions and now is actively training as an offlaner.
Team Secret may also replace Syed Sumail "SumaiL" Hassan who is a middle player. gpk~ may get his place. SumaiL is a legendary player, but he's lost quite a bit in recent years. Danil, on the contrary, is in incredible shape, so he would be a great fit for Team Secret if Puppey would like to consider him. With gpk~, the team can crash the summer DPC season and earn enough points to make it to TI11. At least, Team Secret will have more chances to get to the main tournament of the year.

Bet on Dota 2 with 1xBet
Tundra Esports
Tundra Esports is one more team that gpk~ may join. Yes, Tundra Esports's results are much better than those of Team Secret or Nigma Galaxy but they are from perfect. The team took fourth place at the regular championship and fourth place during the regional finals. Tundra Esports considered these results unsatisfactory and kicked the captain, Adrian "Fata" Trinks, out. Fata was replaced by Martin "Saksa" Sazdov. With him, Tundra Esports performed at the GAMERS GALAXY: Invitational Series Dubai 2022 and took second place. But during the spring DPC season, Tundra Esports took only fourth place again.
The fate of the team depends on how it will perform at the ESL One Stockholm Dota Major 2022. If Tundra Esports gets a high place, there will be no changes in the roster. But if the team performs badly, it can change its player again to become stronger, as it happened with Fata. Leon "Nine" Kirilin seems to be the most unstable player on the team. Sometimes, he shows a spectacular play and sometimes drags the team down. Danil "gpk~" Skutin is much more stable. He is also stronger in terms of solo performance. So, Tundra Esports may become interested in the young Russian. But only if the team fails at the major.

Evil Geniuses
The last option is North American team Evil Geniuses. Danil's former teammate, Egor "Nightfall" Grigorenko, is playing there quite successfully. If he puts in a word for Danil, gpk~ will be able to join Evil Geniuses, too. Everything depends on the Evil Geniuses' results at the ESL One Stockholm Dota Major 2022. If the team succeeds, it won't change anything and will likely keep its roster until The International 11, as it will have enough DPC points. But if it doesn't, there may be a replacement. If you compare gpk~ and Abed "Abed" Azel L. Yusop, the current middle player for Evil Geniuses, in terms of their personal skills, the former is stronger. Therefore, Danil has some chances to join Evil Geniuses and play with Nightfall again.

Bet on Dota 2 with 1xBet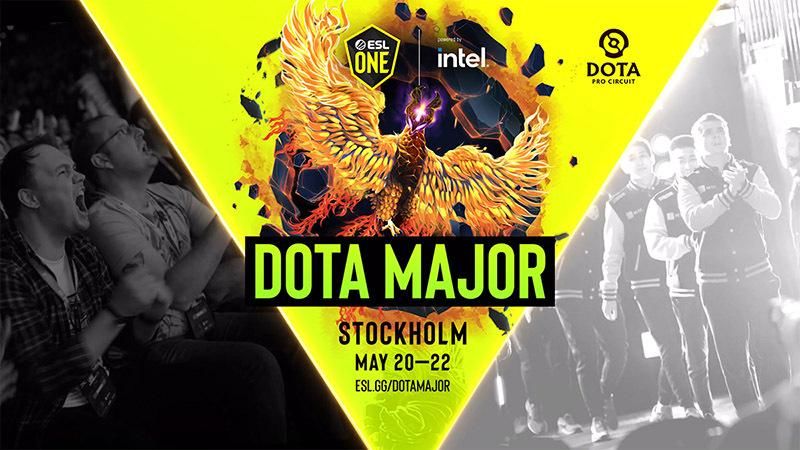 4 main changes in Dota 2 patch 7.31c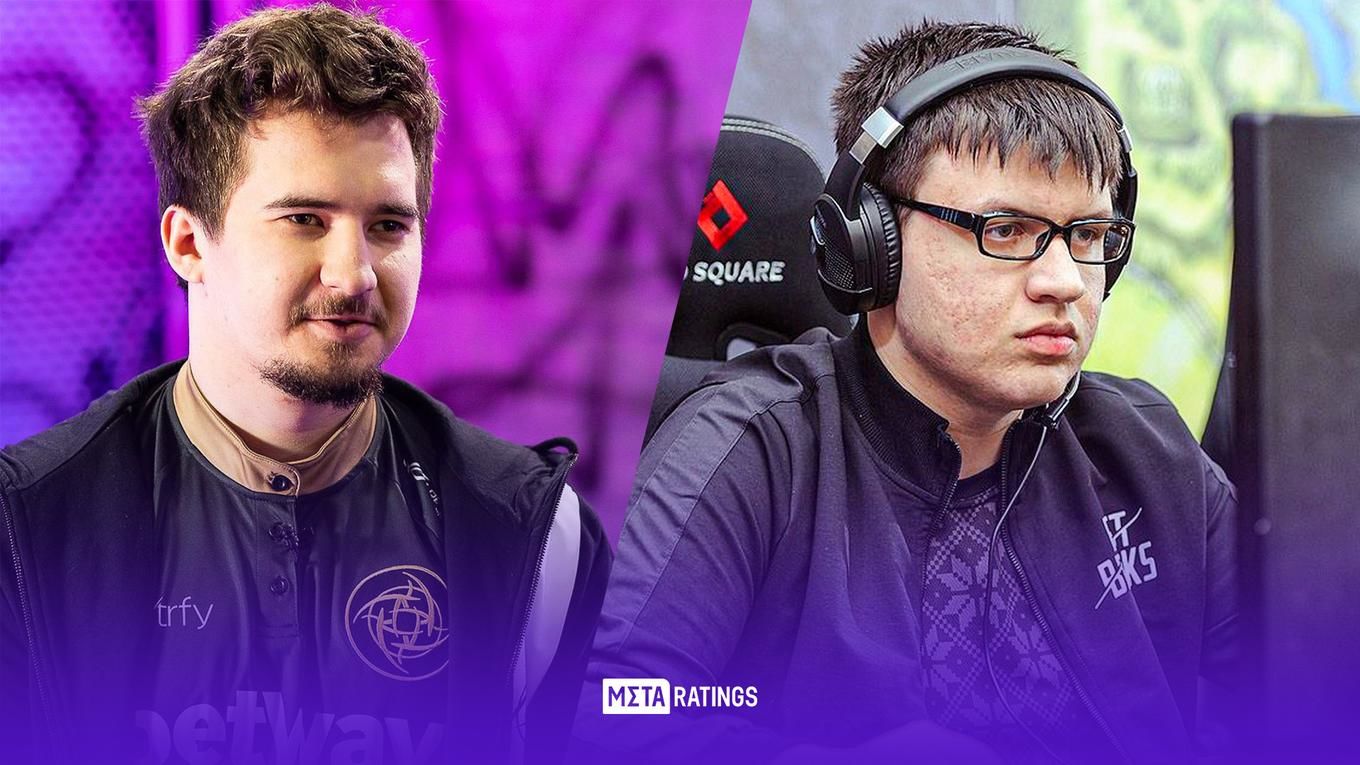 Results of CIS Spring DPC Season: Daxak and Petushara Go to the Major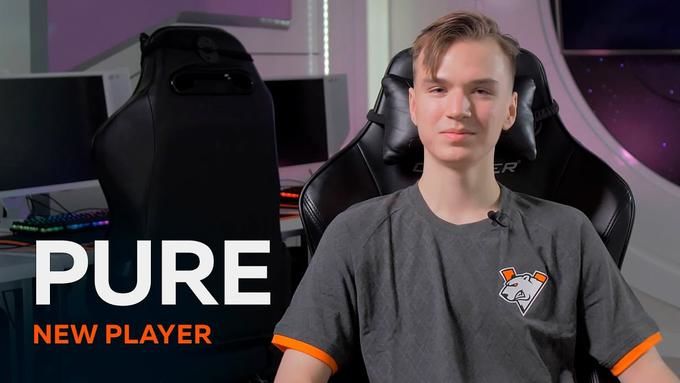 The esports community's reaction to Pure's dismissal