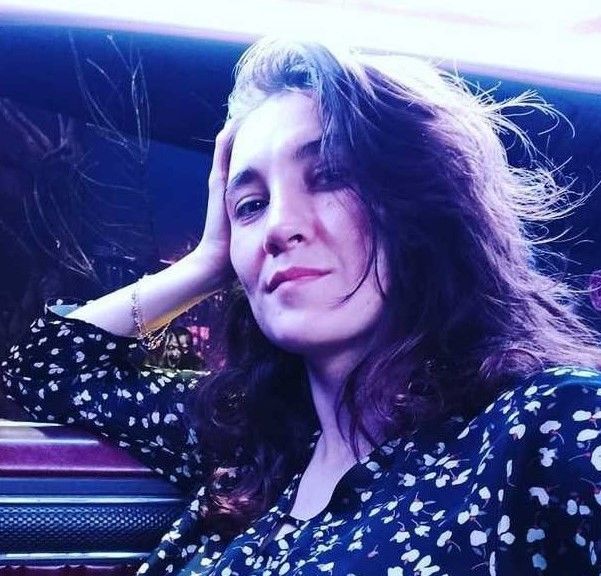 Season three of Dota Pro Circuit 2021/22 is now drawing to a close, with five weeks of summer DPC competition behind us. There's just one more week to go. That week will be decisive for the outcome of the tournament. But the basic layouts in all regions are already clear. The most intriguing region is the CIS with four teams competing for the three slots for the major. Any of them can either succeed or fail. The intrigue persists in other regions as well because of last week's unexpected results. See our article to find out what week 5 of the Dota Pro Circuit 2021/22 has been like, and what we can look forward to in the future.

Bet on Dota Pro Circuit 2021/22 with 1xBet
CIS
Of course, the biggest news of the fifth week of the Dota Pro Circuit 2021/22 summer season was Virtus.pro (Outsiders). Up until this week, they had a 3-1 record and were at risk of missing the PGL Arlington Major 2022. However, Virtus.pro unexpectedly showed great form and beat the two favorites and their main rivals in one week: first they easily crushed Team Spirit (2:0), then they defeated BetBoom Team in a bitter struggle (2:1). In both games Virtus.pro looked very impressive and it clearly deserved these victories. Now the team only has to play Mind Games. If the "bears" win, they will definitely go to the majors. Given Mind Games' form, there's a 99% chance of that.

Judging by the results of VP vs BB I think we can already congratulate VP for passing to the major, the team is clearly getting better. If judged by their current form, they will be the main favorites for the upcoming TI qualification. Certainly, in more than a month things could change, we'll see. And BB will still have a chance to fight for a slot at the major in the replay if they beat Team Spirit or One Move beats NaVi.

Alexander StrangeR Solomonov
Natus Vincere shares first place with Virtus.pro with a 5-1 record. They were lucky to beat the "bears" when they were still in bad shape, otherwise, the outcome could have been completely different. Now the "born to win" play only against outsiders and are gradually getting closer to the major. In their last match, Natus Vincere will play against One Move and qualify for the PGL Arlington Major 2022 if they prevail. Frankly, NaVi deserves this trip as the team is playing very well during the summer season.

Bet on Dota Pro Circuit 2021/22 with 1xBet
I don't think there is a team we would like to face in the majors or TI. We're just playing Dota 2 and trying to improve our communication and teamwork. We also don't follow the performances of other teams. As far as paperwork goes, we're all set. I am not worried about the situation in the bracket. I am relaxed during every game. Maybe some of my teammates are worried about it but we have been working on it so we can play peacefully and enjoy Dota 2.

Alik V-Tune Vorobey
Team Spirit were going 5-0 until last week and were boldly aiming for first place. However, after the loss to Virtus.pro the situation has changed. Now it will be a good result for the team to at least stay in the top three. They will now face the BetBoom Team. Of course, in this clash, the "dragons" are the favorites, but we can't say that this series will be easy for them. Especially since Team Spirit play against Virtus.pro was simply horrendous. If history repeats itself, the team is very likely to lose. But even so, they'll still be competing in rematches for a slot in the major. Team Spirit, therefore, stands a good chance of making it to the LAN tournament.

We enjoy playing first. In the meeting with Virtus.pro we played too slow and didn't execute some actions. I think that in the series against VP it didn't turn out very well. Sometimes that happens. Something just goes wrong and there is nothing you can do about it. That's what I felt like in that match. It was difficult to come up with something and perform all the actions well. Now we realized that we acted slowly in the series with VP and we decided that we have to fight more, to use Smoke of Deceit more often, put pressure on the opponent, and just keep attacking.

Yaroslav Miposhka Naidenov
BetBoom Team became the champion of the spring DPC-season, and after that, they showed a decent result at ESL One Stockholm Dota Major 2022 - they took 7-8 places. Therefore, there was much to be expected from this team during the summer season. However, BetBoom Team isn't playing well at the moment. The team has beaten all the outsiders, but lost to Natus Vincere and Virtus.pro, due to which it now has a 4-2 statistic. In their last match, BetBoom Team must beat Team Spirit to try and qualify for the major.
Let's be honest, BetBoom Team doesn't stand much of a chance. That's especially sad considering the team has 640 DPC points. If it finishes fourth this season, it will only earn 100 points. And that won't be enough to get a direct invite to TI11, so there will be only two teams to represent the CIS at the main tournament of the year - Team Spirit and the winner of the regional qualification. The chances of another outcome are extremely slim.
Mind Games (1:5), Pari Parni (1:6), and Rune Eaters (1:6) are still at the bottom of the CIS standings. They are likely to participate in three-team replay matches to decide who stays in Division I and who falls to Division II.

Europe
In Europe, Tundra Esports and OG share first place with 5-1 statistics. Both of these teams are now in good shape, so they have secured an invite to the PGL Arlington Major 2022. The remaining matches won't be meaningful to them, given the fact that they qualified for The International 11 ahead of schedule and no longer need DPC points.

The third place in Europe is shared by Entity (4-3) and Team Liquid (4-2). Only Team Secret (3-3) can match them on points if they win against goonsquad (2-4). If that's the case, we're in for an interesting rematch. By the way, Baqyt Zayac Emiljanov has already permanently joined Team Secret. We wrote more about the prospects of the new Team Secret squad here.

In short, we did not have much time to assess the candidates, because we needed a player who would be ready to join the team immediately. As you know, Yazied YapzOr had some health issues - I will not go into details. It all happened very quickly. I know Zayac from matchmaking. He plays on Chen, like me, so the choice was obvious. I immediately decided: "Yeah, let's take this guy."

Clement Puppey Ivanov
Alliance can safely be called Europe's biggest flop. In the whole DPC season this team couldn't win a single game or even a single map. In all series Alliance played simply awful and deservedly fell to Division II. It's very likely that the team will be disbanded, because failures this big in Dota 2 are quite rare.

There isn't much I can say at times like this. I wish you guys knew that. Every one of us has given his heart and soul for the team to function. This is a fact. I thank my teammates who have survived through these difficult times, and I also thank the management of Alliance for supporting us and giving us everything we needed.

Nikolay CTOMAHEH1 Kalchev
Bet on Dota Pro Circuit 2021/22 with 1xBet
China
China continues to entertain Dota 2 fans with unexpected results. It would seem that after the fourth week of Dota Pro Circuit 2021/22 the region had four favorites and four outsiders, but in the fifth week the teams started to tie the score again. Aries sensationally defeated Vici Gaming 2-1, while LGD decided to put up a fight after all and defeated Royal Never Give Up with no problem at all (2-0). Xtreme Gaming on the other hand lost two matches in a row as a favorite and their position in the bracket was severely undermined.
The current leader in China is Royal Never Give Up, with a 5-2 record. They've already finished their run in the league and guaranteed a slot in the major for themselves (the team's exact position is unknown yet). EHOME (2-4) and Dandelion Esport Club (1-5) are at the bottom of the leaderboard. Both of those teams have already lost their chances of going to the major. The other five teams are in a more or less equal position. Either team can fail or make it to the top four. There is a very real chance that these teams would finish the season with a score of 4-3 and have a five-team rematch.

Meanwhile, China is still on coronavirus lockdown. So it's far from certain that this season's strongest teams will be able to go to the major. It is highly probable that a regional final will be arranged for them as it happened in the past.

We won't be able to leave for The International 11 anytime soon as we are still on lockdown in Shanghai. We have one last game left in the league, so we're staying here and preparing for it.

Zhao XinQ Zixing
South-East Asia
In South-East Asia, after the fifth week of the summer DPC season, the favorites have changed once again. After the first weeks it was Talon Esports, then Fnatic and now BOOM Esports have taken the lead. The team performed well during the winter and spring DPC seasons, but then suffered a setback at the ESL One Stockholm Dota Major 2022. The summer DPC season also started out badly for BOOM Esports as they lost to Talon Esports 1-2, but then regained their momentum and started winning. In the end, BOOM Esports won all their remaining matches and finished the league with a 6-1 statistic. The team has already made it to the next major and now has a good chance of getting a direct invitational to The International 11. The main thing is to perform at a proper level.
Next to BOOM Esports with 5:1 stats is Talon Esports. This team only made it to Division I in the summer, but already shows a great game. During the league, the team only lost to Fnatic (0:2). At this point, Talon Esports only has RSG to face. This match will take place on July 14. Talon Esports needs to win to avoid replay. Victory in this match guarantees the team a slot in the major. Talon Esports, on the other hand, has no chance of qualifying for The International 11 directly. In any case, it will have to play in regional qualification to qualify.

Third place in South-East Asia goes to Fnatic. It's the team that won the last league as well as finished 7th-8th at the ESL One Stockholm Dota Major 2022 (the best result among South-East Asian teams). In their region, Fnatic also played at a high level for a long time, but then suffered a bitter defeat to BOOM Esports (0-2). Because of that loss, the team is in danger of missing the summer major. The situation can be fixed in the last match against T1. If Fnatic wins, the top three won't change and they will all earn a quota. This is the most likely scenario.

Bet on Dota Pro Circuit 2021/22 with 1xBet
North America
At the end of the third Dota Pro Circuit season 2021/22 in North America, the intrigue also persists. The Quincy Crew are still in first place in the region, with a 6-0 record. With the arrival of Adrian Fata Trinks, the team has transformed their game and now looks like an extremely serious opponent. The Quincy Crew have already guaranteed themselves an entry to the US major. The only question is whether they will finish in first or second place. That will be decided in their match against Evil Geniuses on July 13. The Quincy Crew is definitely a favorite of this clash.
I feel very comfortable in this team. I've taken a completely different approach to this roster. Historically I have always been a player who focuses on team play, watches teammate movements on the map, and tries to hone them to perfection. Now I focus on my own game much more, and try to help each teammate reveal their unique style of play. I can't boast of great achievements in the past. I think my trying to control every aspect of the game has been detrimental to my form and, as a result, to the team as a whole. Now I'm trying to change and I think it's coming out pretty well so far.

Quinn Quinn Callahan
Evil Geniuses are in second place in North America with a 5-1 statistic. The Evil Geniuses have been playing much better since the return of Tal Fly Aizik, but they are still nowhere near their ideal form. Besides, the Evil Geniuses' situation is aggravated by the defeat of nouns. That team, like EG, has a 5-1 record.

However, the positions of the teams are fundamentally different. Evil Geniuses will face the group favorite, who hasn't lost a single match. And nouns will face 5RATFORCESTAFF, who are 1-5. Most likely, nouns will be able to get that win, which practically guarantees them a trip to the major. To avoid this scenario Evil Geniuses have to beat Quincy Crew, but as we mentioned before, it won't be far from easy. So the conclusion of the North American summer DPC season promises to be extremely interesting.

Evil Geniuses didn't perform well at ESL One Stockholm 2022, and they were looking for a captain. Obviously, I've played with the guys before and am very familiar with all but Nightfall. We had a heart-to-heart talk. We cleared up a lot of issues we had back. I'm willing to change and I'm looking for the best in people who made mistakes in the past, just like me. I've said it before: I don't want to hold grudges or have negative feelings about people in my life. We were able to discuss our problems and I am very happy to be back.

Tal Fly Aizik
South America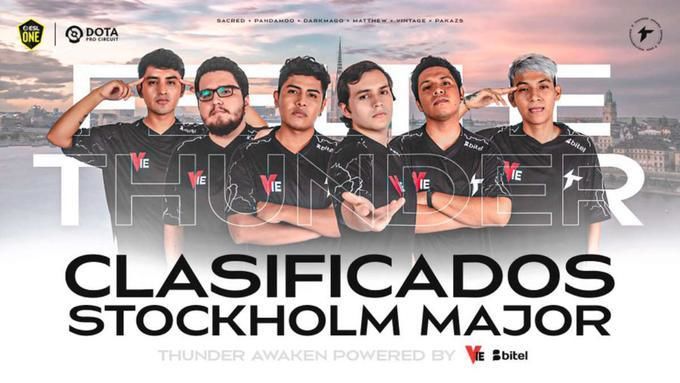 In South America, as expected, the first two places are shared between the strongest teams in the region, beastcoast (5-1) and Thunder Awaken (5-1). However, in the last match of the season, these teams will play each other, and the statistics for one of them will drop to 5-2. Infamous, meanwhile, currently has a 4-2 statistic. If it wins its last match against Hokori (1-5), which is very likely, there will also be rematches in South America between the loser of the beastcoast vs Thunder Awaken and Infamous.

Bet on Dota Pro Circuit 2021/22 with 1xBet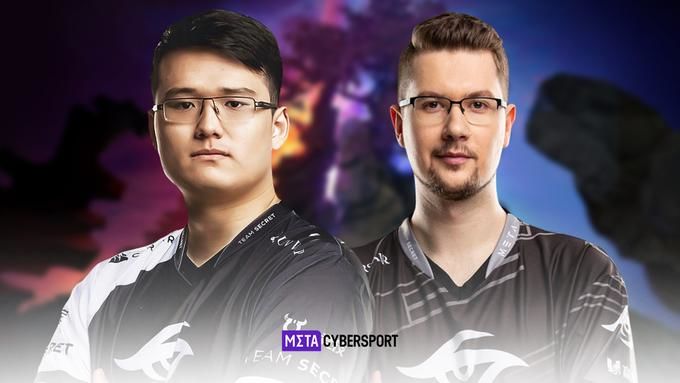 Zayac joined Team Secret: background, synergy, and prospects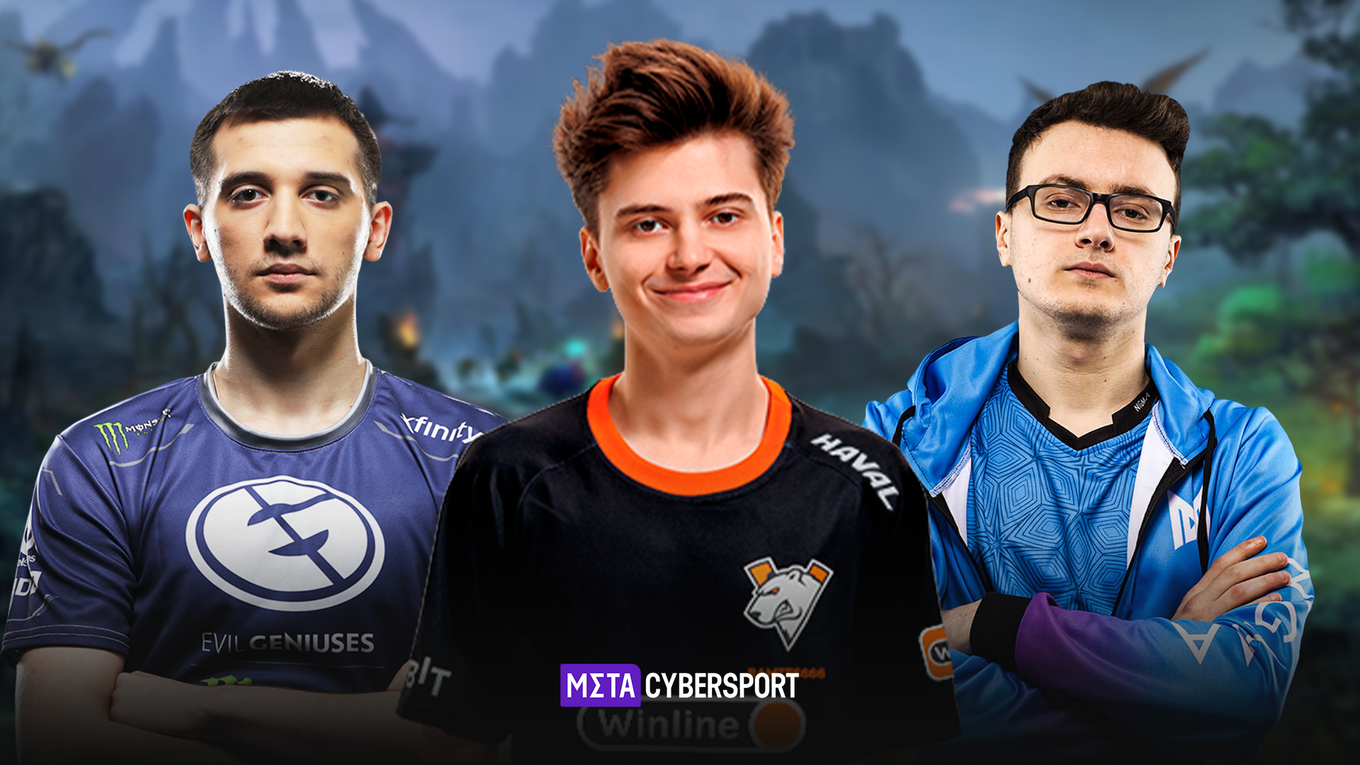 Dota Pro Circuit 2021/22 Summer Season Week 4 Results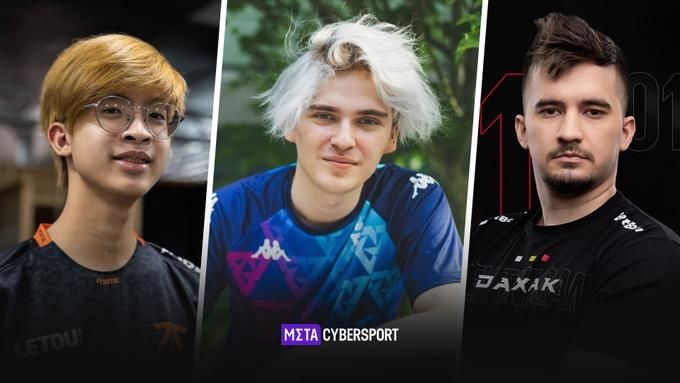 The interim results of the Dota Pro Circuit 2021/22 summer season