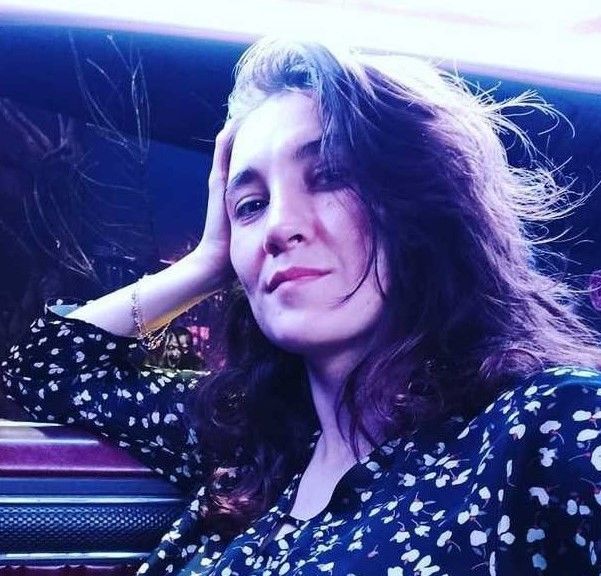 Kirill "Boombl4" Mikhailov and Angelika "LiQueen" Ezieva are one of the most scandalous couples in esports. There was a lot of fuss around them on various occasions. Boombl4's reputation has deteriorated due to dirty rumors, and he was kicked out of Natus Vincere. Now, Boombl4 and LiQueen filed for divorce and don't want to see each other. Angelika accused her husband of cheating and taking drugs and leaked his photos. Kirill claimed his wife had serious mental health issues and all her accusations were slander. Read in this article how long KKirill "Boombl4" Mikhailov and Angelika "LiQueen" Ezieva's relationship lasted and what it led to.
Bet on CS:GO with 1xBet
The start of Boombl4 and LiQueen's relationship
For a long time, how Kirill and Angelika met remained unknown. Only in May 2022, she described how they had gotten acquainted and started dating. According to Lika, she met Boombl4 about 2.5 years ago in a cafe where she worked. They got acquainted and soon found common ground. Then Boombl4 wooed her for a year and only after that, they became a couple.
It was my fifth year at university. We got on well from the very first minutes. It seemed I had known Kirill for a long time. I was attracted to him because he was very talkative and outgoing. And he always had his opinion. First, we were friends, Kirill wooed me for a year. And then he became so tough and fabulous that I couldn't help but fall in love with him.

Angelika "LiQueen" Ezieva
We should remind you about LiQueen's previous relationship. When she was 18, she met a guy and got pregnant. According to Angelika, her boyfriend threatened her and forbade her to have an abortion, and she had to give birth to her child. And after her son was born, she realized she loved this boy the most in the world. Two years later, LiQueen's boyfriend stopped getting in touch with her and left her alone. Her brother and father helped her raise her son. And soon Boombl4 became his guardian.
Bet on CS:GO with 1xBet
Boombl4 and LiQueen first appeared in a photo together in early September 2021. Then the couple went on a holiday to Mexico together after NaVi's victory at IEM Cologne 2021. After that, they stopped hiding their relationship, and more photos appeared on the Internet.
Their relationship developed, but soon LiQueen and Boombl4 quarreled and they decided to break up. Everyone worried for them, but Kirill and Lika reconciled in a month and began to date again. Even then, one could assume that the couple would quarrel and break up quite often.
In November 2021, Natus Vincere became a champion of the largest CS:GO tournament in two years, PGL Major Stockholm 2021. In his interview after the match, Boombl4 asked LiQueen to marry him, and she agreed.
LiQueen was suspected of providing escort services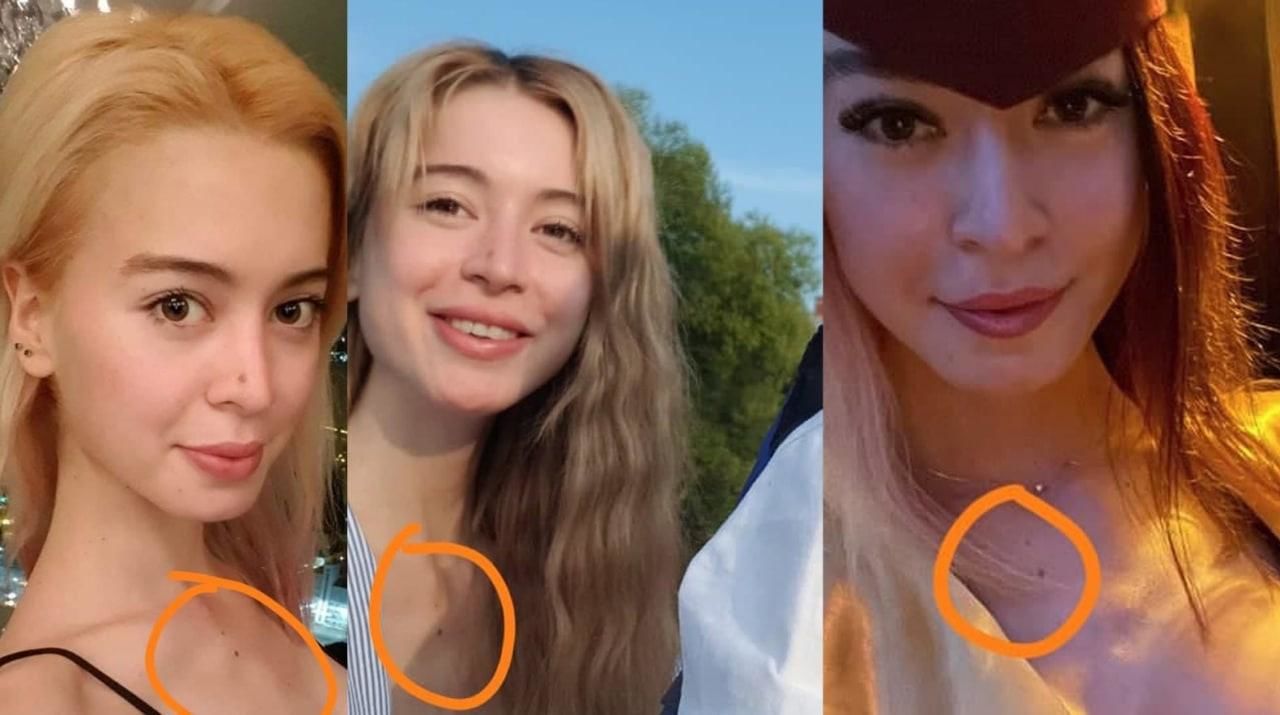 The couple attracted a lot of attention, especially after Kirill's victory at the PGL Major Stockholm 2021, that's why people started to dig into Lika. Everyone wanted to know who she was and what she had done in the past. Soon the users of the Russian imageboard Dvach discovered some details about her past and accused her of providing escort services.
The evidence was the questionnaires of allegedly LiQueen on special sites and her clients' reviews. There were even prices: a night with the girl cost 80 thousand rubles. She had supposedly provided such services since 2018 and could also act in porn under the pseudonym Maniac Alisa. What is notable is that Lika could work in the sex industry until 2021, although at that time, she dated Boombl4. The girl in the photos really looks like Boombl4's girlfriend and they have similar birthmarks on the chest, but we cannot say it is her for sure. LiQueen has obviously denied this information.
Today I woke up and got *** [shocked]. I didn't even realize right away what was going on, are you *** [crazy]? I officially claim that I have nothing to do with all this nonsense that was written about me on the Internet. All the accusations are blatant slander. I even know who could make it up. For the last seven years, I have been mastering one of the most complicated and responsible professions in the world, a doctor, to save people's lives. I am ready to prove everything in court!

Angelika "LiQueen" Ezieva
Many famous people asked Boombl4 to take a closer look at his girlfriend as she might not be who she said she was. And common people advised Kirill to break up with Lika because she needed only his money. However, Boombl4 had a different opinion and decided to stay with LiQueen no matter what.
Bet on CS:GO with 1xBet
Lika's dream, fight, happiness, triumph, and moment X. Real close ones are always with me, and the pathetic hyenas who laugh. Laugh as this is the only thing you can do.

Kirill "Boombl4" Mikhailov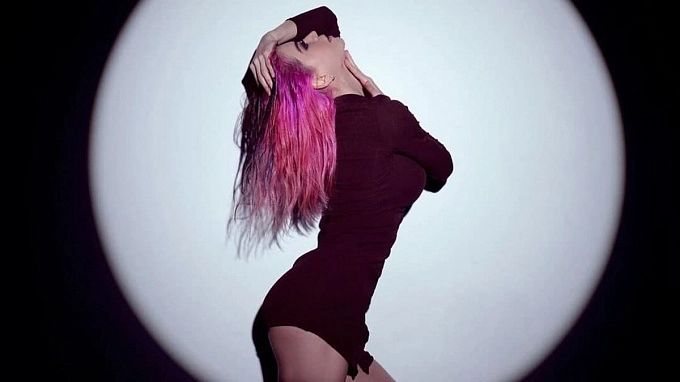 Angelika LiQueen Mikhailova, wife of CS:GO Boombl4 captain NaVi
Marriage and constant quarrels of the star couple
After the scandal, Kirill and Lika decided not to go public and hold a private wedding. The general public learned about their marriage only on December 30, 2021, when producer Anna Tychinskaya said that the couple got married at Moscow's registry office. The colorful pictures from the ceremony appeared a bit later.
LiQueen and Boombl4 enjoyed their relationship for a while but soon started quarreling and breaking up regularly, though not all these quarrels reached the community. One of the greatest scandals was in April, but we still don't know any details or reasons.
There will be no details, we don't want to make people laugh. We have no claims to each other. Reason: not compatible. Sounds like a diagnosis. Many are concerned about the material side of the issue. We didn't spend much, we didn't buy any real estate, we saved up for a penthouse. Kirill had and still has all the money. I never had access to it. I didn't get anything from this marriage and have no claim to anything. The matter is closed. Before the marriage I wrote I wasn't poor. I'm really sorry. I believed that it would go on forever. It's a pity that it was just me.

Angelika "LiQueen" Ezieva
What is so exciting about this story is that on the following day, Kirill and Lika reconciled and soon forgot about the divorce. The community considered this a way to attract more attention. And this opinion has the right to exist. Of course, any couple may fall out and make it up, but Boombl4 and LiQueen's relationship has been strange from the very beginning. Break-ups, leaks, and a bad reputation surrounded the couple, and one could expect it would soon affect Kirill's career.
Bet on CS:GO with 1xBet
Natus Vincere kicked out Boombl4 due to reputation risks
On May 28, the captain of the Natus Vincere CS:GO roster, Kirill "Boombl4" Mikhailov, left the team. Or more precisely, he was kicked out. According to the organization representatives, the reasons for this decision are "connected to high reputation risks for the club and not to his play." However, no clarification followed. The organization thanked Kirill for three years in NaVi, his dedication and contribution to the team's victories. Boombl4 played for Natus Vincere from March 2019. The team won several LAN tournaments with him, including its first major — PGL Major Stockholm 2021.
Although Natus Vincere didn't specify why Kirill is a "reputation risk," the esports community understood everything. It's all about his wife, who has been drawing a lot of unnecessary attention to herself on social media, especially lately. For instance, on April 5, Lika published her photo with a Russian flag on her cheek. This image was with the caption "I love Russia very much!" On April 9, Lika said that her husband and she considered buying a new apartment in the center of Moscow (while NaVi made statements about the relocation of players from Russia). And on May 4, LiQueen shot a video with a rehearsal of the Victory Parade in Moscow in the background. Later both Kirill and Lika apologized for these photos. But as we see, it didn't help.
Bet on CS:GO with 1xBet
Given the current geopolitical state and the fact that Natus Vincere is a Ukrainian organization, it's clear why the club decided to get rid of the Russian player. We should understand that more than 10 Russian players still play in NaVi and have no problems. We are talking about Dota 2, VALORANT, Apex Legends, and PUBG rosters. There are even two Russians in the CS:GO lineup, Denis "electroNic" Sharipov and Ilya "Perfecto" Zalutskiy. But only Boombl4 was kicked out. It is clearly because of Lika. She is the reason why the captain of one of the strongest CS:GO teams was kicked out, and now his future career is very much in question. However, we should understand he is to blame for what happened. But even then he decided to stay with Angelika.
You can't imagine what I feel right now. Now I'll just go to bed and hug my wife.

Kirill "Boombl4" Mikhailov
The relationship finally ended with a divorce
For a few days after the kick, nothing was heard about Boombl4 or LiQueen, but then very strange things began to happen. On June 4, Lika posted intimate photos and wrote how she loved to have sex with her husband. On June 7, she published a video where she sits on the head of sleeping Boombl4 wearing only a robe and "wakes him up." This looked as strange as possible, but soon the real commotion began.
On the following day, June 8, LiQueen announced another divorce with Boombl4. She called him a gay and a drug addict and said he had knocked out her tooth. A bit later, she published an intimate photo of her husband and a video of him sniffing white powder of unknown origin.
I don't know how to talk as nicely as Boombl4, but the truth is on my side. He is a longtime junkie, not me. He deliberately caused my panic attacks and destroyed my mind. He destroyed our little family. He knocked out my tooth. He harmed my health. He betrayed me and set me up. And should I be silent? He is weak, not me.

Angelika "LiQueen" Ezieva
Bet on CS:GO with 1xBet
After that, everyone connected to esports started discussing the situation. No wonder, as this is a precedent. There had not been such cases in esports before.
Boombl4 didn't keep quiet, too, and confirmed the information about the divorce. He recorded a video where he noted he was ashamed of his wife's actions and promised to talk about this situation in detail a bit later. But his opinion was clear: Lika has serious mental problems. And Kirill no longer wants to be with her after what she said and did. Besides, he added a photo of Johnny Depp as his Steam profile avatar, referring to the recent lawsuit between him and his ex-wife Amber Heard.
Guys, I just left the registry office. I can say that we finally divorce because this woman has some problems with her mind. I want to apologize for everything that was published on the Internet. I was ashamed of it all. Unfortunately, I couldn't control it. I understand everything. There's nothing else to say, just facepalm.

Kirill "Boombl4" Mikhailov
Later that evening, both Angelica and Kirill elaborated on their positions. They have only one thing in common: they are definitely getting a divorce. As for the rest, the husband and wife strongly disagree. Everyone decides for themselves who they support in this situation, but let's try to understand the position of both to keep an open mind.
Bet on CS:GO with 1xBet
Boombl4's position
Kirill recorded several videos where he explained his position. According to him, Angelika tried to blackmail him (with what and in what context is not specified), and when the blackmail did not work, she began to post personal photos of Kirill. Boombl4 claims that LiQueen lied in her statements and now he is going to "sue for defamation."
Kirill also talked about his future in the CS:GO professional arena after the divorce and his wife's accusations. Boombl4 promised not to give up and continue his esports career.
I have strived to play CS all my life, it was my dream. It's a pity that this happened with NaVi. It's a shame, but I don't want to stop there. I want to continue my career if there is such an opportunity on any team. I want to apologize to everyone for all this. I believe that adequate people will understand whom they should support and whom they shouldn't. I promise I won't give in and will keep playing CS. We'll see what happens next. Now I just want to take a break from all this and look at the lawsuits that I will definitely file because all that was posted is *** [crazy].

Kirill "Boombl4" Mikhailov
Bet on CS:GO with 1xBet
LiQueen's position
Angelika also decided to conclude all she had said. According to her, in the last six months, Boombl4 tried to divorce her about 50 times, and the reason for this could be any little thing. LiQueen repeated several times that Kirill often let her down: she was even arrested for two days. Lika claims that Boombl4 always wanted to cheat on her, but she believed in their relationship and love till June 7. Here Angelica hinted that Kirill was cheating on her after all, but she didn't say so explicitly.
And I wonder if it's really worth it. That my nerves are destroyed, deliberately or not. That I have a child, I should think about him, and the fat evil lesbian shouldn't take out on him and me. And here is the expense. The expense of being ***[cheated], betrayed, destroyed, and humiliated. And when you cannot keep quiet anymore.

Angelika "LiQueen" Ezieva
Bet on CS:GO with 1xBet
Conclusion
It is impossible to say what was going on in the relationship between Boombl4 and LiQueen, but we can see where it led. The captain of one of the strongest CS:GO teams in the world tarnished his reputation, was left without a team and probably without a career. It happened in six months just because he had made some bad decisions. Now we can only wish Kirill good luck so that he can solve his pressing problems as quickly as possible and return to the CS:GO professional scene to make his fans happy with his game again.
Bet on CS:GO with 1xBet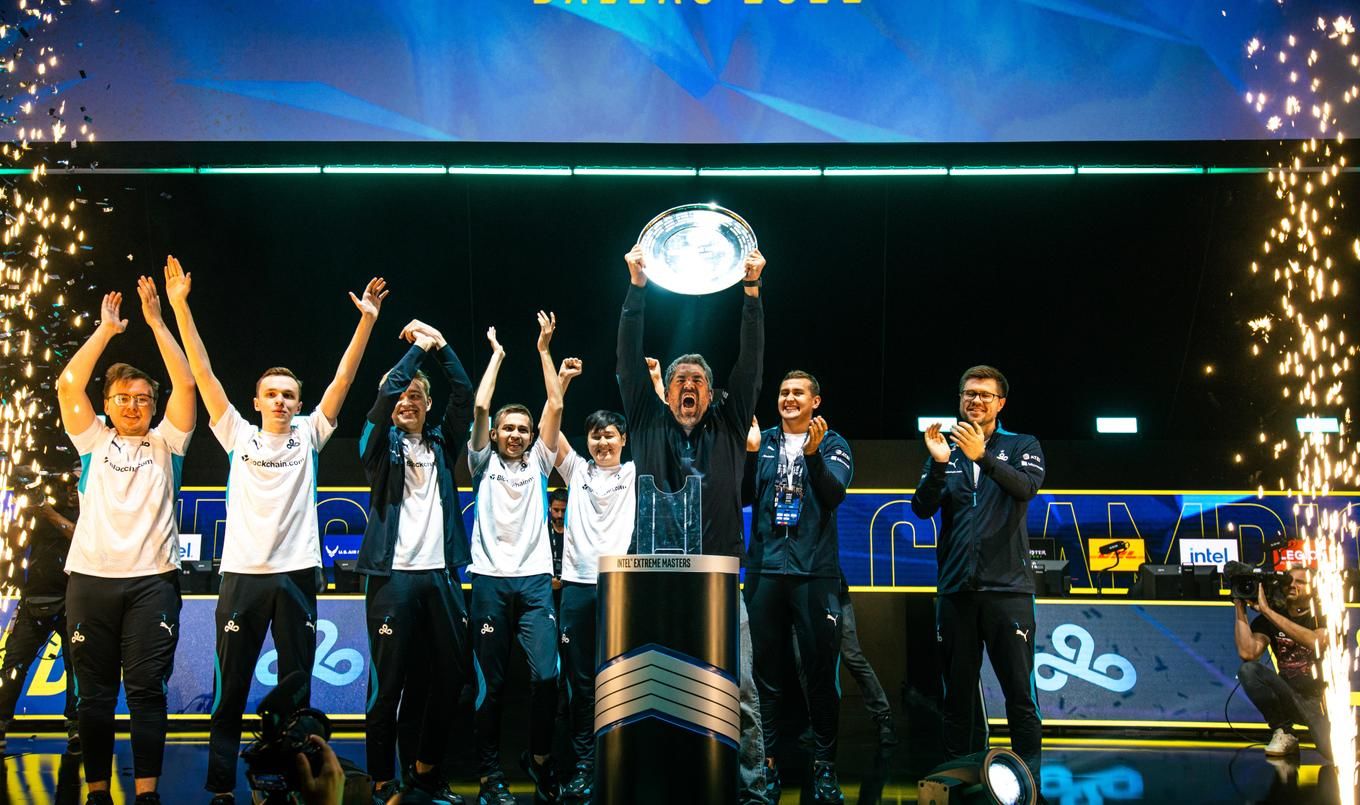 First trophy of the new Cloud9 lineup! IEM Dallas 2022 results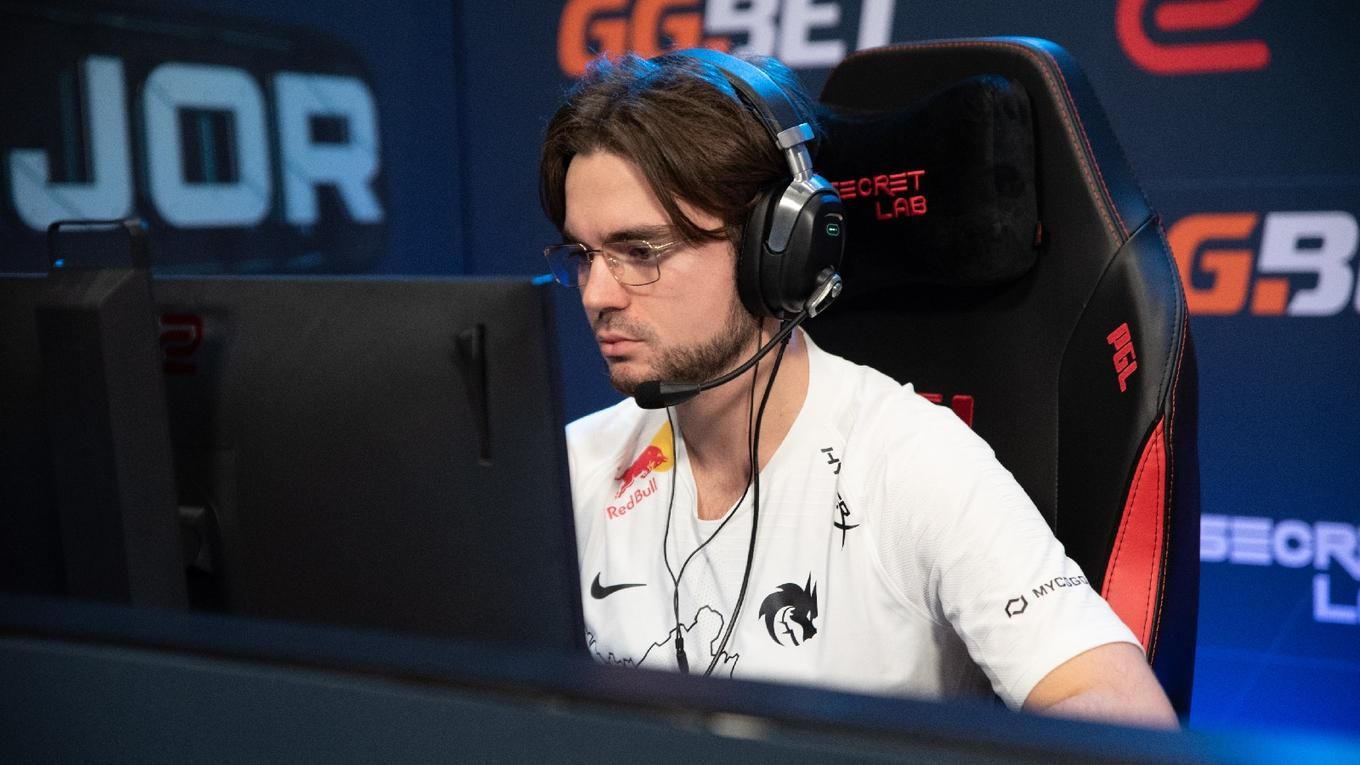 Community reaction to sdy's transfer to Natus Vincere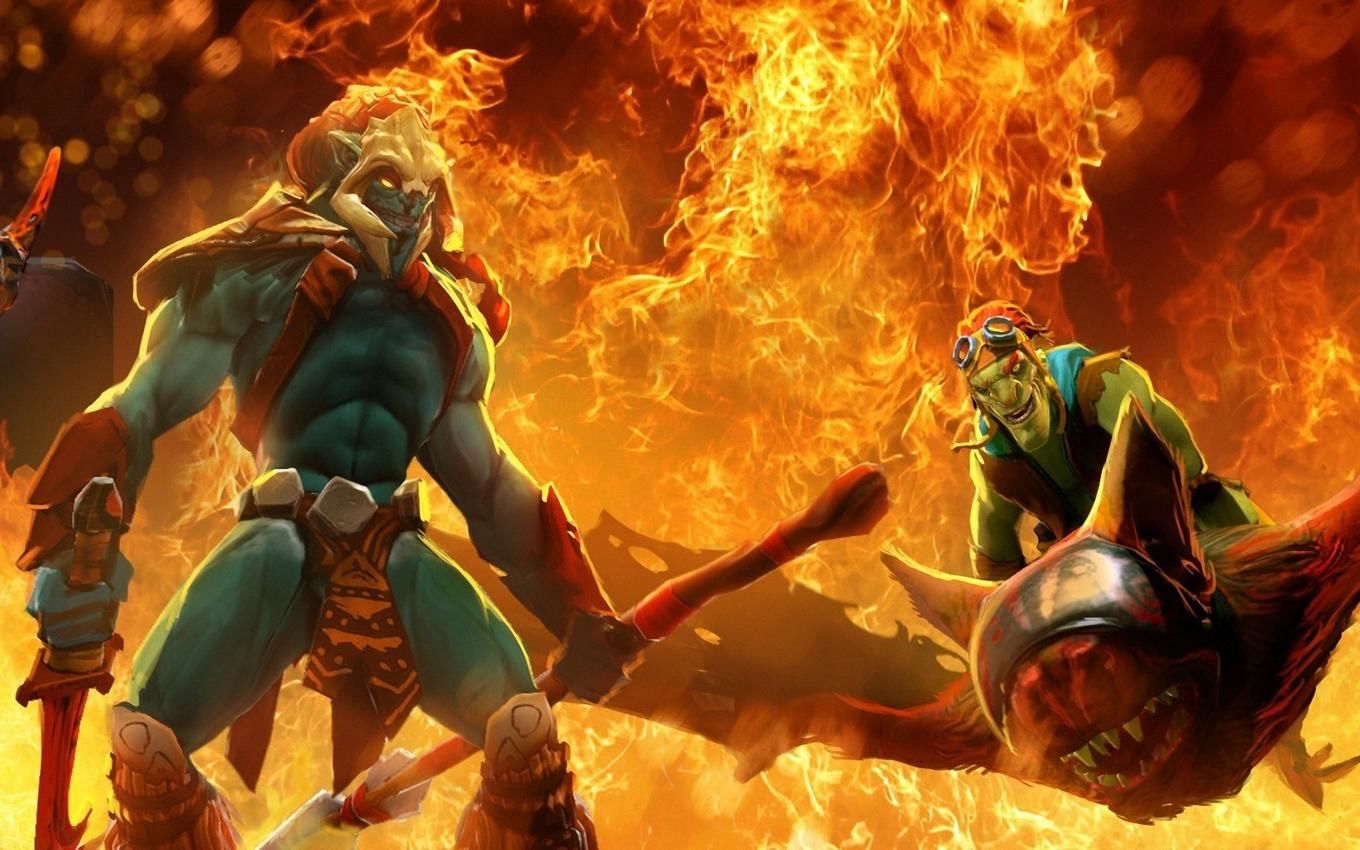 Five changes that everyone expects from patch 7.31d in Dota 2