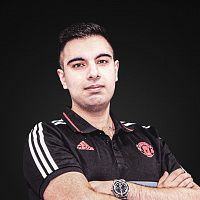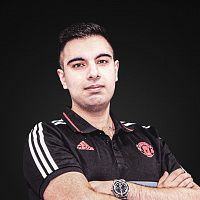 Vardan Harutyunyan
Editor/Tipster
Languages:
Russian, English, Armenian
Education:
Master degree in journalism
Expand
Collapse
About me:
My name is Vardan Harutyunyan. I have a master degree in journalism. I speak three languages: English, Russian and Armenian. I'm passionate about sports. I fell in love with football after Man United's sensational comeback against Bayern Munich in the Champions League final. Then I realized that Man United are the one and only team I will support in my life. I write betting tips on football, tennis and basketball. I choose ambiguous outcomes, look for unobvious options and gaps in the betting line. I like to analyze both top European football leagues and less important Championships. I'm in love with EPL, EFL Championship, Scottish Premier League, Belgian Jupiler League and Eredivisie, where every weekend we can find really interesting and amazing clashes. I'm waiting for another NBA title for the Lakers and one more Grand Slam for Roger Federer.
Tipster's Stats
2.02
?
Average Odds
Average Odds
Top 10 odds all time
| Match: | Bet Type: | Odds: |
| --- | --- | --- |
| | Man United TO 1.5 goals, Bayern TO 2.5 goals, Dynamo handicap +1 | 5,94 |
| | TO 2.5 goals | 2,20 |
| | 2nd half with the most goals | 2,00 |
| | 2nd half with the most goals | 2,00 |
| | Corners TO 9 | 1,90 |
| | Corners total over 9 | 1,90 |
| | Goal before 23:00 | 1,83 |
| | Card before 28:00 | 1,83 |
| | Card before 35:00 | 1,83 |
| | Goal before 22:00 | 1,83 |
Tipster's Latest

Predictions

More